Twitter tips for 2022: 10 impactful New Year's resolutions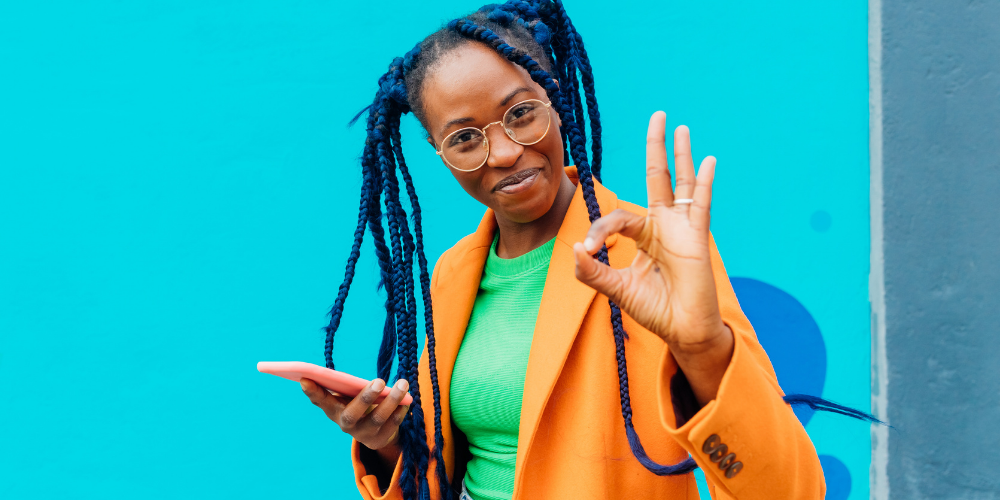 Setting New Year's resolutions isn't for everyone — but some small tweaks to how you use Twitter in 2022 could make you a #NewYearNewMe convert. 
Here's 10 ways to improve your Twitter business strategy to grow your followers, engagement, and achieve Twitter success in 2022.
Resolution #1: Set up Twitter for Professionals

Twitter Professional Profiles helps you clearly display specific information about your brand or business, directly on your profile. 
A Professional Profile will enable you to have a unique and clearly defined presence on Twitter, separate from the general user. And we're due to add more features throughout 2022. Learn more about switching to a Professional Profile.
Resolution #2: Revamp your Twitter profile 
Now, it's time for a profile refresh. We advise adding a new header photo, profile photo, updated bio, and pinned Tweet. Even if your profile details are still accurate, an uplift will give it a refreshed look for 2022. Review these key elements and tips for more Twitter refresh tips. 
Resolution #3: Create a Twitter schedule
Just like getting fit or breaking a bad habit, consistency is everything when it comes to Tweeting. Tweeting regularly will boost your visibility, grow engagement and help you build followers. 
Make Tweeting a habit by creating an editorial schedule outlining:
When you will Tweet
How often you plan to post
What Tweet formats you want to use
Any content themes you plan to target
This will also help you better understand the best times to Tweet and the Tweet formats that resonate with your followers. 
Resolution #4: Start a newsletter at Twitter
Did you know Twitter acquired Revue, a service that makes it free and easy to start and publish newsletters, in 2021? With Revue you can compose and schedule newsletters, import email lists, analyze engagement and earn money from paid subscribers.
It's easy for your followers to subscribe to your Revue newsletter directly from your Tweets and Twitter profile too. Learn more about newsletters on Twitter.
Resolution #5: Focus on your personas 
When it comes to content, a one-size-fits-all approach won't work. This year, make it your goal to target your Tweets toward a specific audience. To help you do this:
Look at your buyer personas and make sure they still reflect your customers
Once your personas are clear make sure every Tweet is focused on these people
This will help make your Tweets more relevant and valuable, and it'll make it much easier for you to know what to Tweet about.
Resolution #6: Experiment with Twitter Ads 
It can be easy to get stuck in a social media rut, especially if you've been advertising on Twitter for a while. But Twitter is constantly evolving, and there are so many different ways to spread your message. Make 2022 the year you experiment with Carousel ads, Takeover ads, Twitter Amplify and video advertising. 
Resolution #7: Grow your followers 
Small changes can make a big difference to your follower count. In 2022, respond to Tweets and mix things up with interactive Tweet formats like Twitter Polls or test out using longer format Twitter threads. Learn more about how you can grow your Twitter followers in 2022.
Top tip: asking questions can give you an insight into what your followers care abou and help you write more engaging Tweets.
Resolution #8: Check Twitter analytics weekly
You can't optimize your Twitter marketing strategy without knowning what is and isn't performing well. Allocate a weekly time slot to explore your Twitter analytics. 
You'll start to notice trends that you can use to optimize your Twitter strategy. Armed with this data, you might then consider using different targeting parameters to ensure the right message reaches the right people when they're most receptive.
Check out these 8 useful insights you can learn from Twitter analytics.
Resolution #9: Reduce your response times
People come to Twitter to engage in conversation and there's nothing more frustrating than waiting a long time for a response. 
Make it your New Year's mission to respond to mentions quickly. Your followers will be grateful and in turn, advocate for your brand. Follow these world-class customer service tips to influence your customer experience (CX) strategy.
Resolution #10: Test Twitter Spaces 
We don't see virtual events and webinars going anywhere in 2022. Make it your resolution to test out your own Twitter Spaces and see how you can connect in new ways this year. 
This will help you get your message out there and nurture deeper emotional connections. Some easy to start with ideas include Q&As, interviews with celebrities or influencers, and sneak peeks of new content.
Planning your 2022 Twitter strategy? We've compiled some of our best Twitter tips and tools into our 2022 Twitter Planner to help you get ready for the year ahead.
Download the 2022 Twitter planner and make this your best year yet on Twitter.
Ready to advertise on Twitter?