Twitter 101: Q&A Best Practices
Twitter Q&A sessions allow you to directly solicit questions from your audience and answer them in an engaging, real-time way. There are many different ways to host a Q&A, but the good news is that anyone can do it. Here are some best practices to help you — and your audience — get the most out of your next Q&A.
One to two days ahead of time, send out an announcement Tweet to let people know you'll be taking their questions. In your announcement Tweet include:
• Topic: It sounds obvious, but don't forget to include the topic you want to answer questions about. Be specific.
• Instructions: Give a clear call to action on how to submit a question. Should they include a hashtag or reply to the Tweet? Pro tip: If you use a hashtag, make it specific and double-check it's not being misused. For example, use #AskCyndi instead of #AskMeAnything.
• Timing: Let your audience know when you'll return to answer their questions.
• Media: Include an image, GIF, or video within the Tweet to make it more engaging, and more likely to stand out on the timeline. Depending on the method you choose to ask questions, one of the easiest ways to keep track of which ones you want to answer is with Bookmarks. While logged in to your account, add your favorite questions to your Bookmarks, so you can easily find them once you're ready to answer. Twitter Bookmarks are private and only people with access to an account can see them.

Pro tip: Briefly scan the profile of the person before you consider answering their question to double-check that they aren't engaging in unhealthy behavior. Now that you've received questions from your audience, it's time to answer them.
There are many ways you can answer questions on Twitter, so read through the following options and pick the one that works best for your team. Option 1: Answer the questions on the mobile app by connecting Quote Tweets
When you're ready to start answering, follow the steps below:
Reply to your announcement Tweet with a teaser. Let people know you're about to answer questions. Make sure you're replying only to yourself, not to other users too.
On your mobile device, navigate to your Bookmarks and respond to your favorite questions by Retweeting with Comment. 
Use text, prerecorded video, or photos to answer. If you're replying with a video, consider using the person's name in your response. 
Pull down on the compose box and tap the Continue thread button to connect your Q&A Tweets.
Tweet and repeat.
 
Option 2: Answer the questions on desktop by connecting Quote Tweets
When you're ready to start answering, follow the steps below:
Reply to your announcement Tweet with a teaser. Let people know you're about to answer questions. Make sure you're replying only to yourself, not to other users too.

On your desktop, navigate to your Bookmarks and copy the link to a favorite question.
Go back to your profile and find your most recent Tweet then start a reply to it.
Paste the Tweet link into your compose box then add text, prerecorded video, or a photo above it to answer. As with answering via mobile, if you're replying with video, consider using the person's name in your response. 
Tweet and repeat.


Option 3: Answer the questions on desktop or mobile by replying
You can simply reply to individual people's questions, but you will lose the effect of a thread that connects your answers. This method allows for a more intimate fan experience and that won't overwhelm your followers with every single answer from the Q&A.


Option 4: Answer the questions during a live video
You can also answer questions from Twitter during a live video. This is great for teams — for example, you can bookmark questions for your boss and they can answer them while going live from their account on your work phone or from Producer in Media Studio. 
Don't forget to end your Twitter Q&A by thanking your audience for participating. To give your Q&A some shelf life and make it easy to distribute to people on Twitter or to press outside of Twitter, put all of your Q&A Tweets into a Twitter Moment. Moments can be Tweeted at the time, or at a later date — ideal for #TBT content.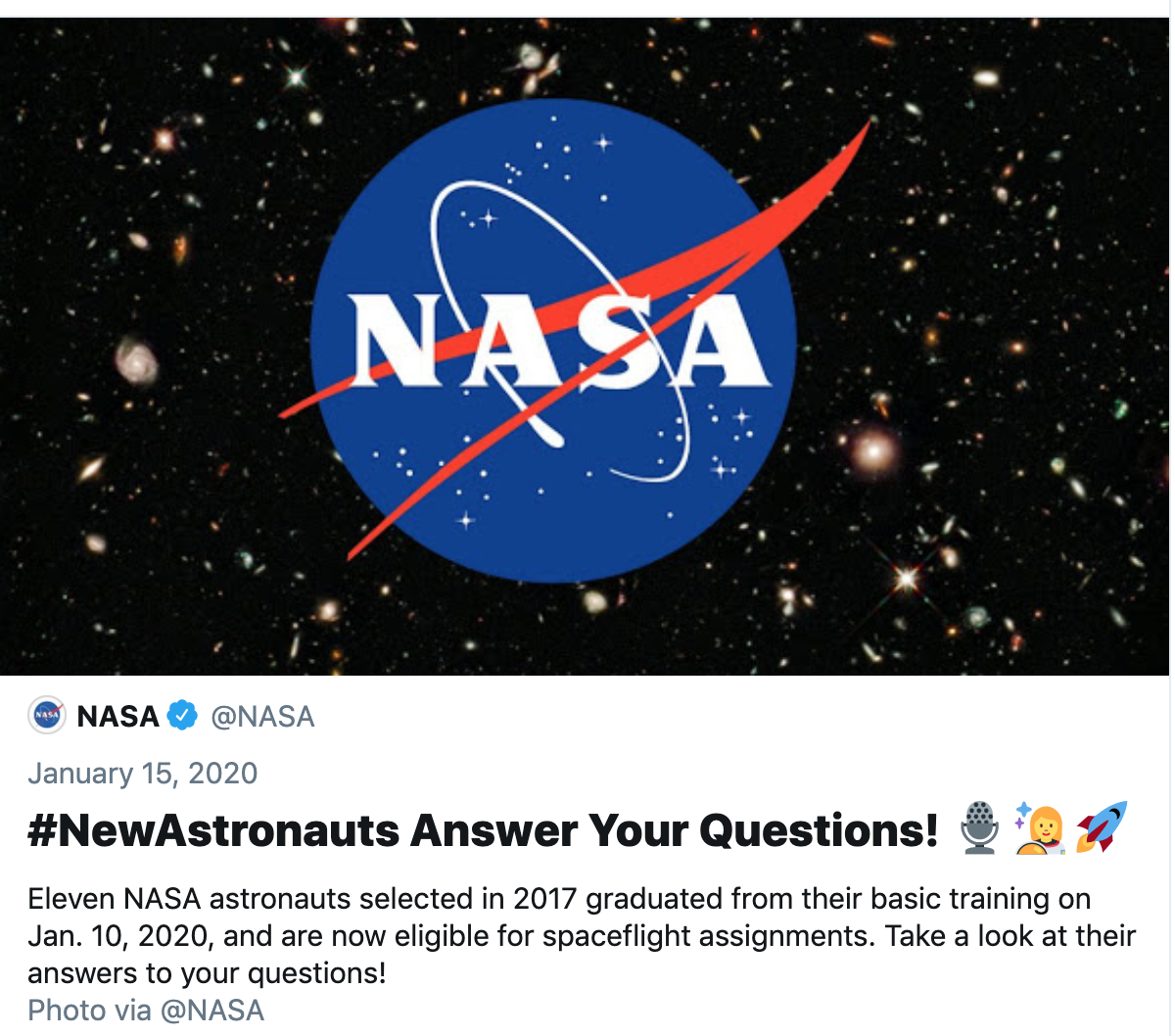 Of course you can! We recommend no more than a week away as Twitter is a real-time platform. If you decide to announce your Q&A days in advance, remind your audience with a teaser Quote Tweet or reply to your original Tweet as you get closer.
Use rich media to help announce your Q&A. This could be a graphic with details about the upcoming Q&A, a first-person video from talent saying they'll be taking questions, or a Conversational Card that helps people Tweet with your hashtag in a prepopulated Tweet.
That bit is up to you — we see people answer as few as seven or as many as 20 questions, and any number in between. You aren't restricted to how many questions you can answer, and if you're having fun but have places to be, you can always pick up the conversation later.
It can prove beneficial to have key partners outside your organization engage and ask questions.
Due to the high-volume nature of Tweets submitted for Twitter Q&As, people on Twitter have an expectation that you won't be able to answer every question that's sent your way. You can always preface this at the start of your answering session by mentioning that you'll answer as many questions as possible in a set time frame. Even if you don't have time to answer every question, liking Tweets is another way to acknowledge and interact with your audience.
While it's encouraged to maintain as timely and authentic responses as possible, you can certainly record videos or media with talent in advance of the Twitter Q&A and post it later once you've started the real-time Q&A.
Quote Tweeting (aka Retweeting with Comment) is a more visible tactic than replying. You can now thread Quote Tweets easier than ever before. Replying is a good tactic if you plan to answer many questions and you think that the recipient might prefer a less visible interaction. With replying, you will lose the effect of a thread that cohesively packages questions and answers together nicely.
Good question. Choose a quiet location with little background noise and good lighting. Remember to test your audio, and film horizontally. If you have a friend or colleague available ask them to hold the phone steady for you, or use a tabletop tripod.
Twitter VIT (Very Important Tweeter) is an app which gives you a simple way to engage with fans in unique and interactive ways, including a function for hosting easy Twitter Q&As. It also has a curator feature — handy for social media managers to help review and select relevant questions by liking Tweets. The VIT app is available by invitation only.
There are functionalities included in the app that go beyond a regular Twitter Q&A. This includes using a Conversational Card in your announcement Tweet, automatic threading, mobile-optimized video, and the option to create media in real time as well as upload previously taken media. Looking for examples? Former presidential candidate Andrew Yang, NASA, and the CDC have all used the Twitter VIT app effectively.