Expanding the Twitter Official Partner Program: Introducing 3 new partners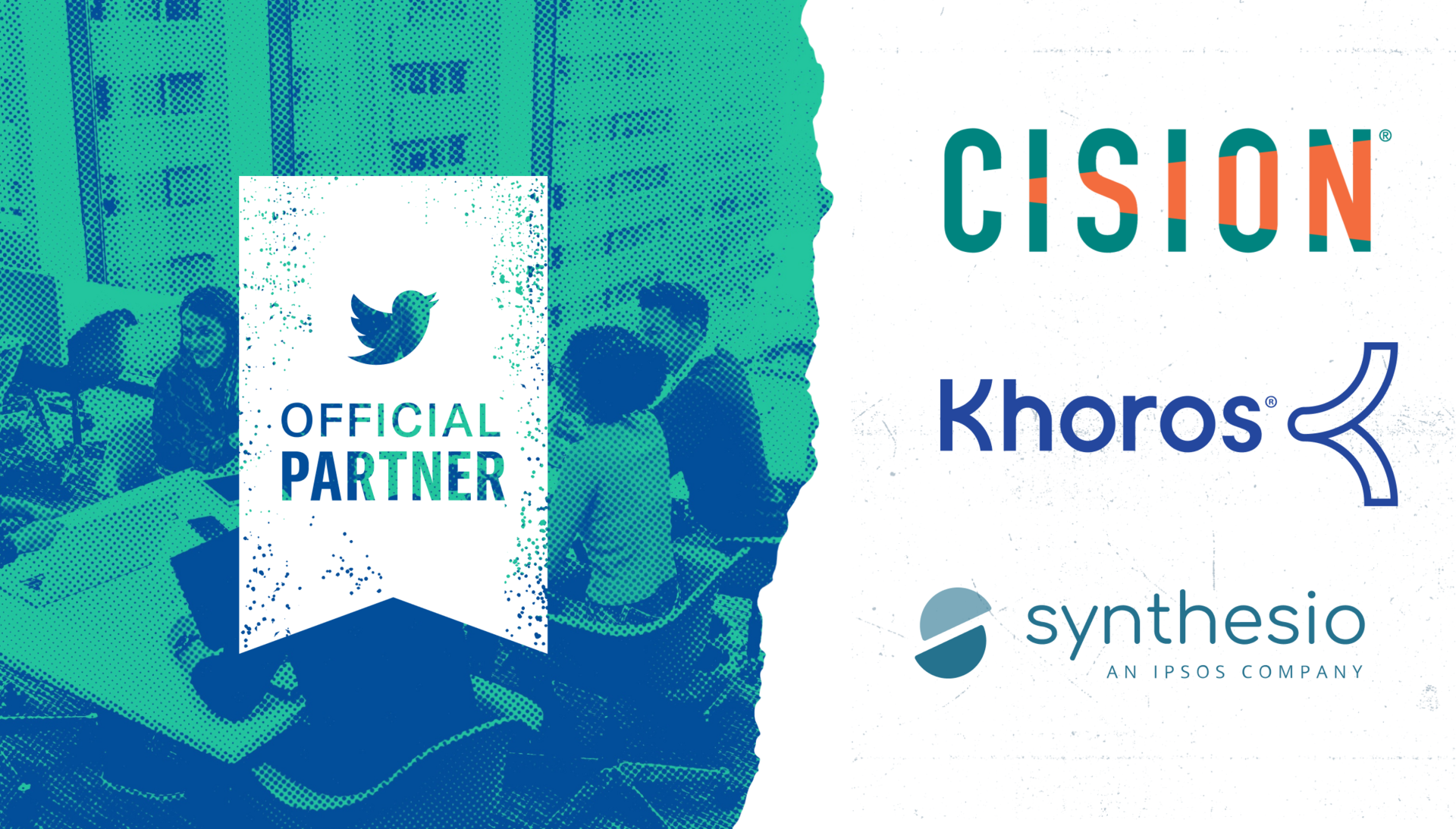 The Twitter Official Partner Program is home to best-in-class technology solutions that expand what's possible for businesses on and off Twitter. 
In 2021, we added a number of partners to better serve companies, ranging from small-businesses to enterprises, and we're happy to announce that we will be continuing this growth. 
Today, we welcome three new companies to the Twitter Official Partner Program: Cision, Khoros, and Synthesio, an Ipsos company. These leading companies will be joining our existing Official Partners to enable all businesses to tap into the world's public conversation and turn insights into action.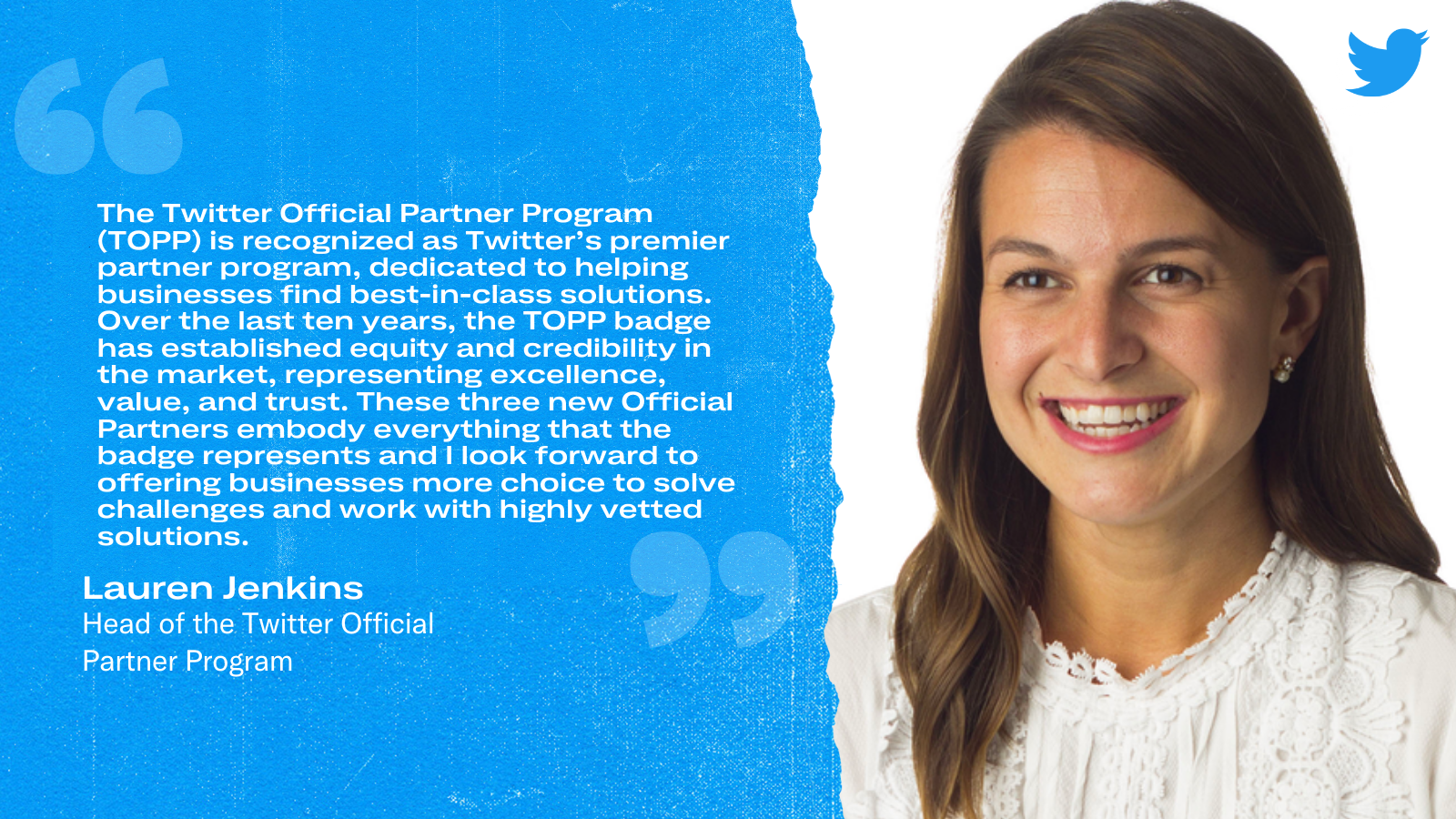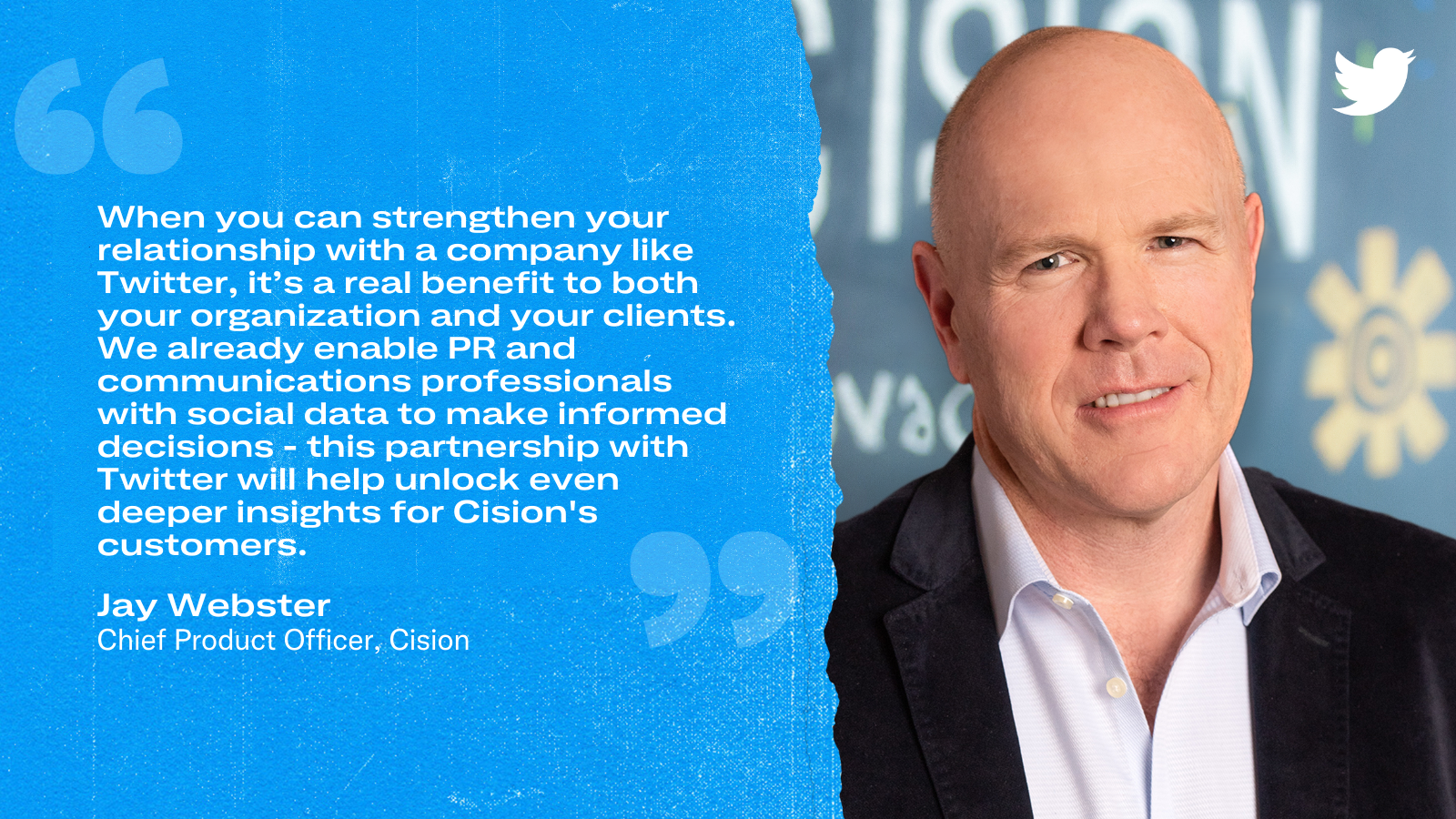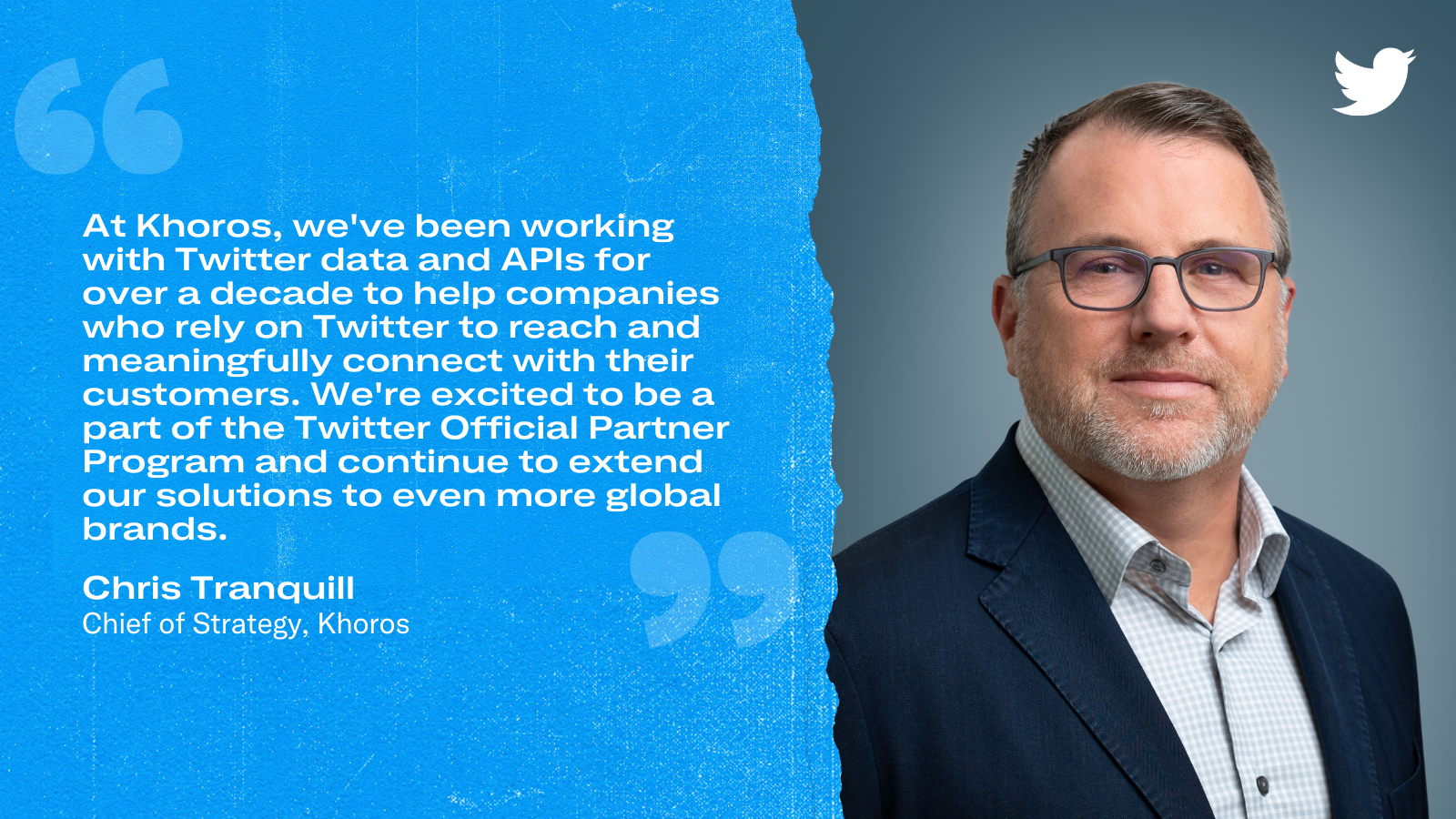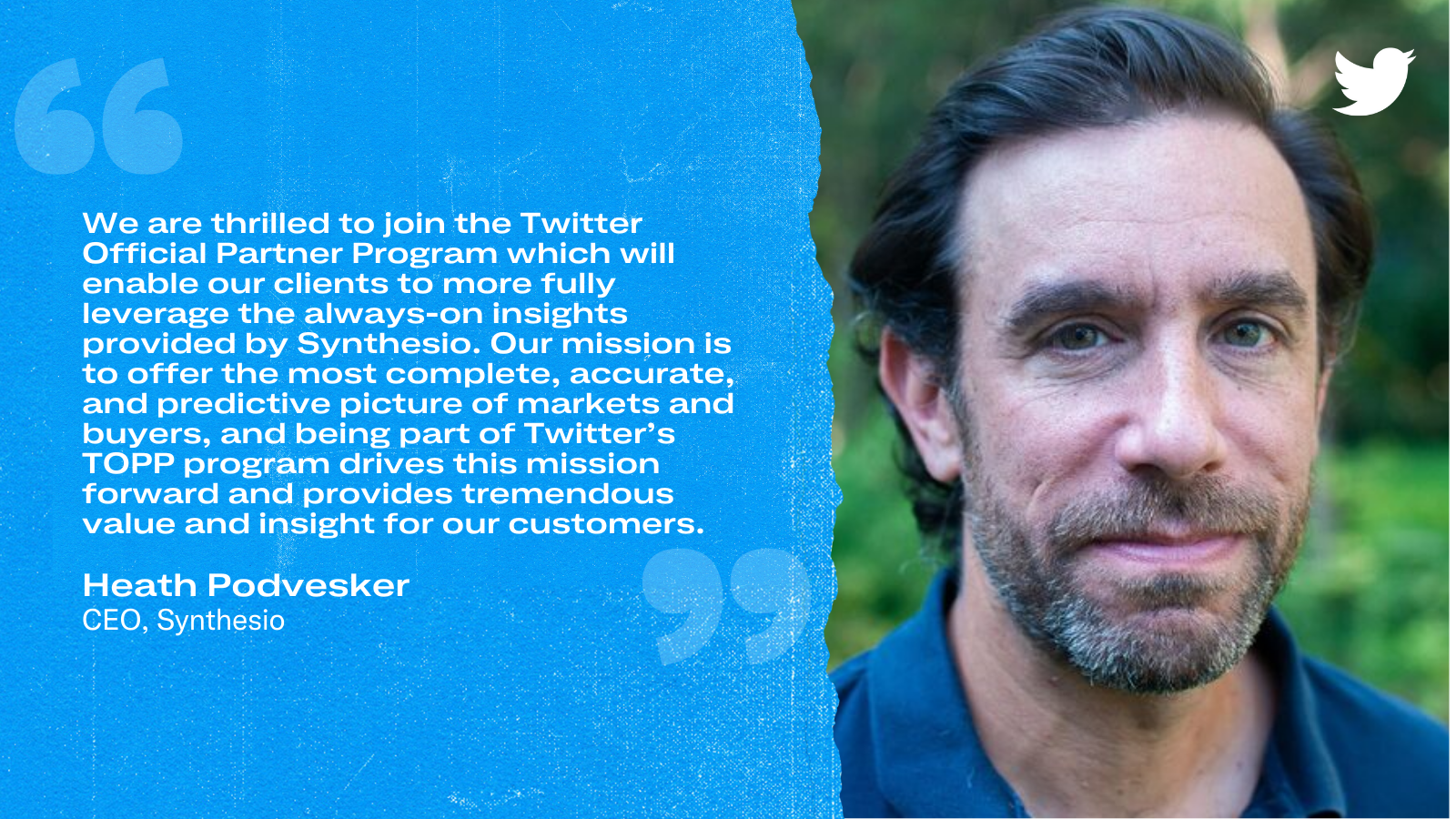 By investing in the growth of the program, we will be better positioned to incentivize a vibrant, competitive ecosystem and help businesses find best-in-class solutions. 
Meet our new Official Partners
We hope all of you are as excited as we are to welcome these new additions to our Official Partner ecosystem. Get to know our new partners below:

Cision: A leading global provider of earned media software and services to public relations and marketing communications professionals. 

Khoros: An award-winning digital-first customer engagement software and service that helps enterprises drive better customer experiences and connections across the expanding digital channel landscape.

Synthesio, an Ipsos company: A social listening pioneer and AI-enabled consumer intelligence leader, Synthesio provides a complete, accurate, and predictive picture of consumers.
How were these Official Partners selected? 
To ensure high-quality experiences for businesses, all of our Twitter Official Partners are vetted for excellence. To maintain the Twitter Official Partner badge, we require our partners to consistently meet our standards of:

Quality: Must be recognized as a leading quality product

Scale: Must have a strong and growing business

Relationship: Must be in good standing with Twitter

Health: Meets business and technical health standards

Compliance: Meets Twitter's Compliance guidelines
We're thrilled to see the Official Partner ecosystem continue to grow and will continue collaboration to help our partners deliver great experiences, across all facets of their business, for their customers.

If you're interested in the program or working with a partner, learn more about each of our Official Partners and the work we do together, or reach out to us at officialpartner@twitter.com.
Find a partner that's right for you.