Twitter announces a diverse slate of premium content partnerships at 2022 Digital Content NewFronts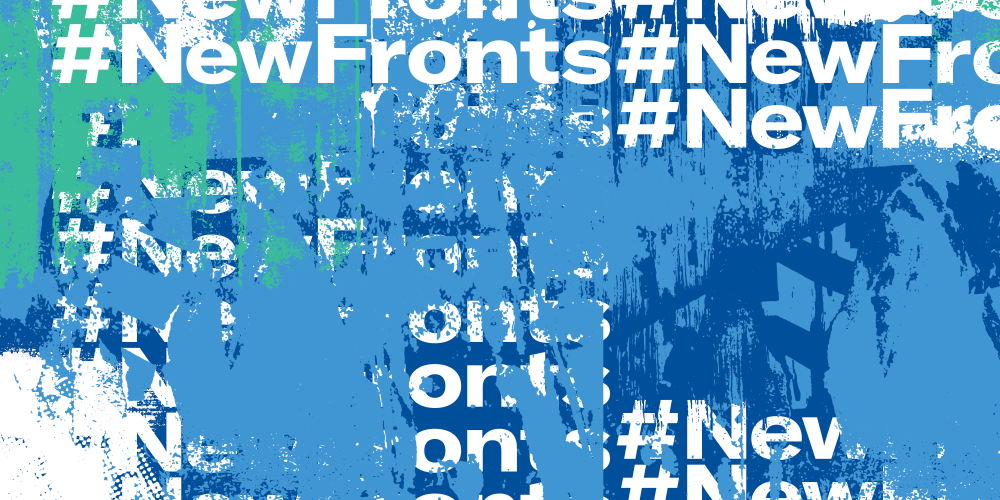 Essence, E! and WNBA among line-up of newly announced programming 
(May 4, 2022) — Twitter returned to the Digital Content NewFronts with an on stage presence this year, announcing a robust lineup of premium video content, offering advertisers and brands new opportunities to reach the most engaged audience with premium video. New collaborations were announced across entertainment, lifestyle, and sports, reflecting the engaging conversations and diverse communities on Twitter. 
These deals bring fresh content to the timeline for the world's most engaged audiences, as well as to Twitter's advertisers via Twitter Amplify, which gives brands a chance to put their ads right next to video content from Twitter's content partners.
"The Twitter timeline is where highlights hit first. It's the place people come to watch, debate and participate in the biggest moments across sports, news, gaming and entertainment every day and we're so excited to announce an incredible line-up of new content opportunities ," said TJ Adeshola, Twitter's Head of Global Content Partnerships. 
"At the heart of advertising is a desire to not just reach consumers but to connect with them around something they care about. Twitter Amplify helps brands get there," said Robin Wheeler, Twitter's VP, US Client Services. "When advertisers tap into Twitter's premium video content, they are aligned with the topics that our uniquely engaged audience is already obsessing over. Premium, brand safe content that serves diverse communities is more important than ever today. We're grateful to find new ways to expand this inventory on Twitter, giving our advertisers and marketers a place to drive incremental reach and results,"
Video and audio programming announced on the stage included the following: 
Twitter and Condé Nast are extending their existing relationship, announcing a global, multi-year content commitment open to sponsorships across video, spaces, moments and live events. The content will cover domestic and international tentpoles, such as live streams of Vogue's Red Carpet at the Met Gala, Vanity Fair Oscar Party Red Carpet, and the Pitchfork Music Festival. The partnership also includes content from Wired, Bon Appetit, and The New Yorker, as well as featured highlights, Twitter Moments and multiple Spaces per month.
Twitter is expanding its partnership with ESSENCE, announcing the addition of highlights from renowned events including the ESSENCE Festival of Culture and the Global Black Economic Forum to weekly clips from series' such as The Receipts and ESSENCE Uncovered. They are also bringing monthly Spaces to audiences on Twitter, covering a variety of topics including trending news and events, to the latest ESSENCE cover story.
E! News will be launching a new, made-for-Twitter, live-stream show, "While You Were Streaming", covering the biggest shows in the TV universe. Hosted by Danielle Robay, will be joined by a slate of rotating guests potentially including writers, experts, past stars and more to unpack all of the most buzz-worthy moments from the shows. Planned show coverage will include Stranger Things, Obi-Wan Kenobi, The Real Housewives, and more.
For the first time, Twitter is partnering with REVOLT to bring content across music, lifestyle, urban entertainment, sports and social justice to the timeline. Content will include Drink Champs, one of the biggest podcasts in hip hop, the Revolt Summit, which features inspirational artists, executives, and cultural leaders engaging in compelling conversations that explore the impact and influence of hip hop, The Crew League, which showcases fan favorite artists going head to head on the basketball court, Assets Over Liabilities, a financial literacy series which follows the daily lives of business savvy artists, and Revolt Black News Weekly, the always-on coverage of issues happening in Black communities.
Twitter and the WNBA are announcing a multi-year extension of their partnership. The 2022 season marks the sixth year of the partnership and will include a slate of 12 live games. For the first time ever, the @WNBA will also regularly host Spaces throughout the season, as well as during WNBA tentpole events and the offseason. Amongst other content elements like polls, player interviews and moments, new content franchises will give fans closer access to the league and broader WNBA community.
Twitter also announced that in collaboration with NBCUniversal, Twitter will be the first social partner to test an integration with iSpot, NBCU's first cross-platform video certified measurement partner. The partnership aims to offer advertisers who purchase Amplify sponsorships from NBCUniversal additional insights to better understand the incremental audience generated from their Twitter media campaigns. 
And lastly, Twitter announced that they're doubling down on real-time highlights through a new pilot program coming later this year around the biggest global events. The program will allow advertisers to promote and run pre-roll on live event pages featuring real-time highlights, helping Twitter's passionate and engaged fans discover content in their timeline, as well as front and center in the Explore tab.

 

About Twitter, Inc.
Twitter (NYSE: TWTR) is what's happening and what people are talking about right now. To learn more, visit about.twitter.com and follow @Twitter. Let's talk.
Twitter Media Contact
Jen Santamaria
973.632.1759
jsantamaria@twitter.com
Ready to advertise on Twitter?