How Twitter is preparing for Apple's iOS 14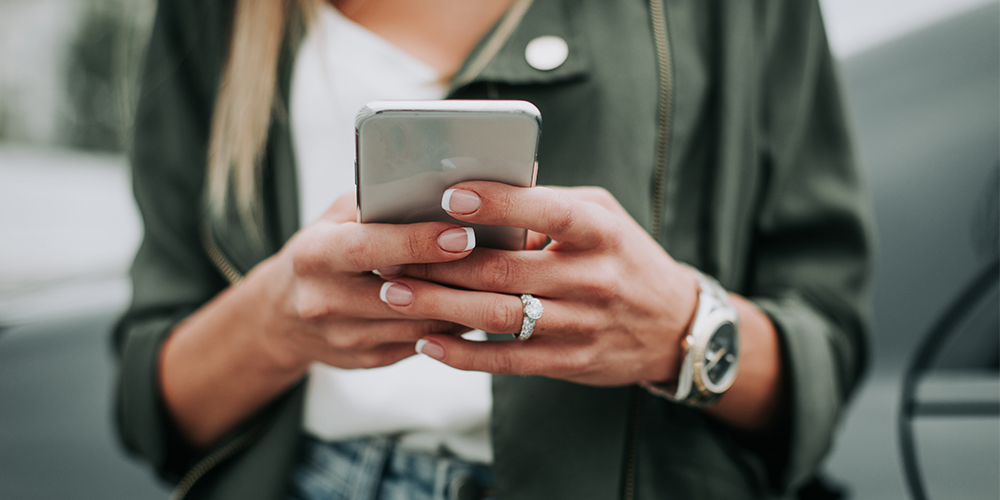 Last updated: May 6, 2021
As of April 26th, Apple's AppTrackingTransparency framework has gone into effect. We wanted to share a few updates on our prompt and changes we will be making to products as a result of this. 
Due to recently updated guidance, our timeline for prompting has been accelerated. We will now be prompting anyone using devices with iOS 14.5+ over the next few weeks. With that, we are also making key updates across various products, including Website Traffic, Audiences, and some 3rd party measurement solutions. 
We expect these updates will impact products in different ways, and it will be important to understand and prepare for any changes to the products you currently use. To learn more about any changes you may need to make, visit our iOS 14 Resource Center. 

Future updates
The release of AppTrackingTransparency and our related product updates may cause shifts in campaign management and performance during the first few weeks of iOS 14.5 adoption and beyond. We will be regularly releasing product updates to help maintain campaign stability and improve performance. 
We will continue to share any changes or learnings right here as we make our way through this unique shift in the advertising landscape.
Twitter and iOS 14 - April 27 Update
Apple announced that AppTrackingTransparency enforcement, part of their iOS 14.5 release, began as of April 26th, 2021.

With that, we wanted to re-emphasis key notes and what this means for advertising on Twitter.
Key reminders
Guidance shared in the post below has remained the same since we last communicated. There are still many unknowns as part of this update and we will continue to communicate any new information or resources periodically over the coming weeks.
Post-AppTrackingTransparency Product Updates: There are a series of product updates scheduled in the coming months, including Twitter's AppTrackingTransparency prompt, SKAdNetwork view-through attribution, and improvements to campaign management. 
If currently running or beginning new app campaigns, keep in mind that performance may take time to stabilize. As people update to iOS 14.5 and IDFA availability is reduced, campaign performance may fluctuate in the short term until reaching stability. Monitor campaigns and your Mobile Measurement Partner's SKAdNetwork dashboards during this initial rollout period to be able to respond to any changes. 
We will continue to make updates and improvements to our products to deliver strong performance. Our team is at the ready to support the people and businesses on Twitter as we enter AppTrackingTransparency enforcement and beyond. 

Check on the Twitter iOS 14 resource center for more information and guidance.
Twitter and iOS 14 - April 2 Update
Update: Last month, we shared how Twitter is preparing for the upcoming AppTrackingTransparency changes. We also shared early guidance on how these changes may affect our existing products.
Since then, we've been hard at work determining potential impact and developing solutions that will help our partners navigate these changes on Twitter.  Here's a look at some of what we are, and will be doing in the months ahead: 
Product and ecosystem support
We are working hard to support all our partners through these changes by providing tools and services for partners to continue to drive results and engage with the people on Twitter.
As part of this, we are further investing in SKAdNetwork. This includes support for view-through attribution and improvements to campaign management for iOS campaigns. 
Moving forward, we will also expand and amplify our Ads API partner ecosystem. As platform capabilities shift, our ecosystem of developers and Ads API partners can help enable new opportunities on Twitter. For example, our partners provide a number of services and capabilities that offer advertisers new solutions by leveraging Twitter data to reach valuable audiences on the platform. 
Updated guidance
Our assessment of impact from AppTrackingTransparency is ongoing. Since our last communication, we have identified new guidance applying to some of our products: specifically, our web products leveraging third-party measurement and Twitter Audience Platform. You can read more on our Twitter iOS 14 resource center.
Keeping you up to date
Although much remains unknown about AppTrackingTransparency's impact, we will continue to be committed to helping the people and partners that use Twitter every day navigate these changes. With that, there will likely be frequent updates as information becomes available. We will share updates and guidance in two places: 1) this blog post and 2) in the Twitter iOS 14 resource center.
We will also be Tweeting updates via @TwitterBusiness as they become available. Follow along there, or check in on this blog and our resource center periodically, to stay up to date.
Twitter and iOS 14 - Overview
At Twitter, we believe in choice. We have long prioritized people's privacy, and we continue to provide people with control in regards to how we use information and manage their ad preferences.
With Apple's upcoming enforcement of their AppTrackingTransparency (ATT) framework, there will be another impactful change in a dynamic industry. Understanding how advertisers will be impacted by this change has been a top priority for us over the last few months, and our teams have, and will, continue to work towards finding the right balance for meeting the needs of both the people and advertisers on our service.
There are still many unknowns in the process, but we are committed to finding solutions and defining the right path forward.
How Twitter is preparing for Apple's iOS 14 IDFA updates 
When Apple begins to enforce the identifier for advertising (IDFA) changes associated with iOS 14, using their ATT framework, apps will be required to provide a prompt to people in order to access their device's IDFA. 
In preparation, we have taken steps to support SKAdNetwork, Apple's proprietary attribution solution, which enables click install reporting aggregated at the campaign or ad group level.
What advertisers should do to prepare
We currently believe that ATT will largely impact App Install and App Re-engagement products. Here are a few steps we recommend advertisers take ahead of this change:
App Install products: advertisers should work with their Mobile Measurement Partner to ensure they are configured to support SKAdNetwork. Additionally, advertisers should ensure they are adhering to the ad group limit (70 per iOS app) when setting up campaigns for an iOS app. Review the following steps on this page to learn more. 
App Re-engagement products: we currently do not see any immediate advertiser action needed at this time.
Impact on measurement and other ad products
We know the launch of these iOS 14 features will impact measurement, and specifically, 3rd-party measurement integrations. We will not know the extent of this impact until ATT is launched. We are evaluating several alternative solutions to help advertisers measure ad performance, and will provide an update once we have a path forward.  
We currently do not believe any immediate action is needed at this time for advertisers who leverage products other than our App Installs products. For example, if you are an advertiser that leverages website, video, and awareness products, no action is needed as of now. We will continue to share updates if this changes. 
For information specific to Twitter's mobile app monetization solution, please visit our MoPub blog.
Twitter's approach to prompting iOS 14 users
We are currently planning a phased rollout of Apple's ATT consent prompt to people with iOS 14 devices. We want to get the design, timing, and experience of the consent prompts right to ensure people on Twitter understand the scope of the new controls and the value exchange associated with their choice.
Looking forward
We will continue to improve and enhance our ad product offerings across the board. This includes dedicated efforts to expand our performance products and our continued investment in our core ad products, all of which make it easier and better for advertisers to launch something new or to connect with what's happening.
We are grateful to the partners that trust us to help grow their businesses and for their continued flexibility. We will continue to monitor and determine any further impact or product updates needed to support the people and advertisers that use Twitter.