Twitter for journalists: 10 #ProTips for using Twitter
Twitter is a key medium to help journalists find sources and break news. Here are 10 pro tips to help you keep your account safe, your replies in check, and ensure your reporting is at the center of the story.
Want to create healthier conversations? Moderate the conversations you start by hiding replies to your Tweets. 
How to hide a reply:
From a reply to one of your Tweets, click or tap the V icon.
Select hide reply and confirm.
To view your hidden replies, click or tap the hidden reply icon, which will be available in the bottom-right of your original Tweet.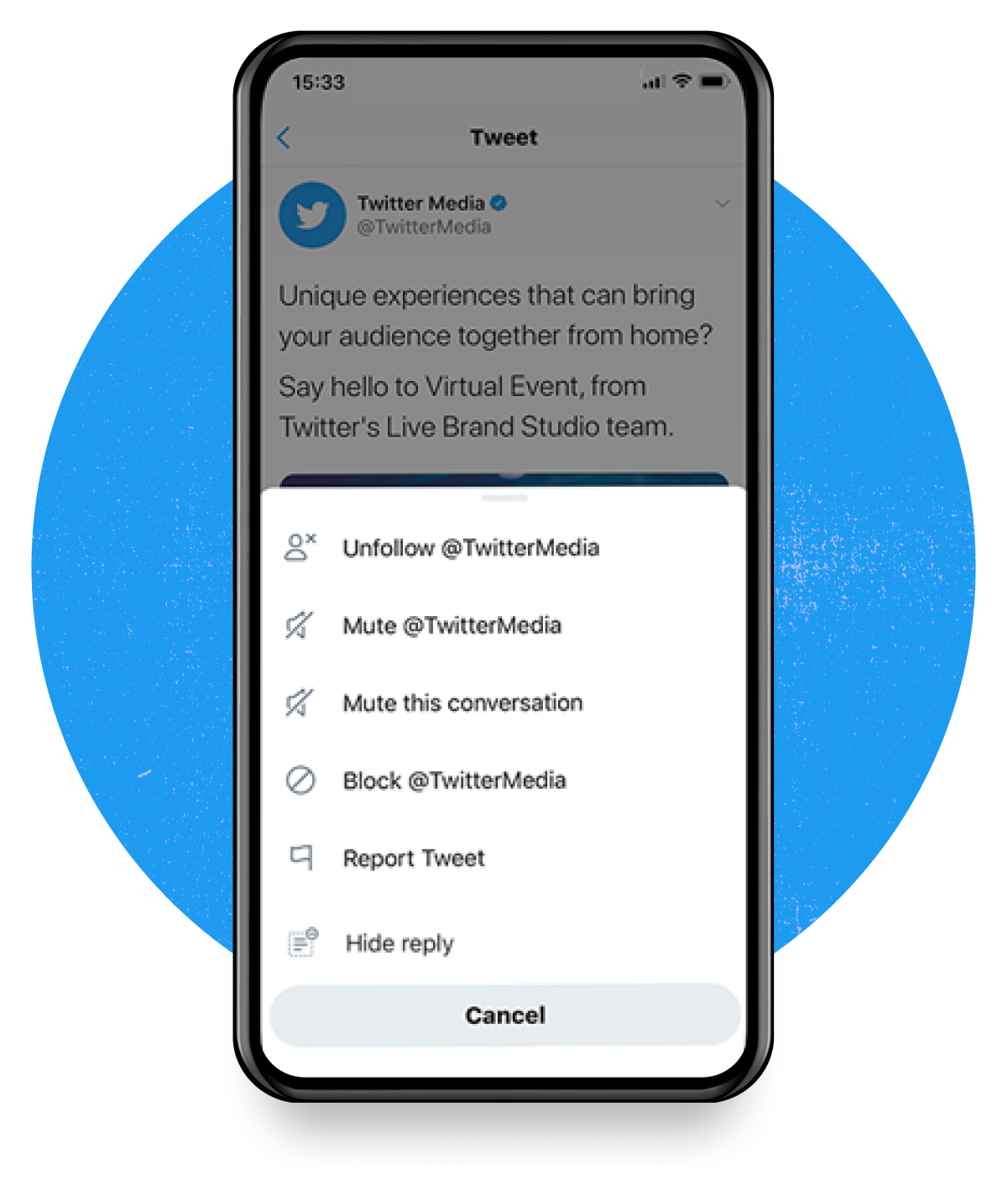 #ProTip 2: Mute the conversation
Tired of the same irrelevant conversation coming back into your timeline or notifications? Mute the conversation.
To mute a conversation via twitter.com, or from your Twitter for iOS or Android app:
Go to the Tweet detail of any Tweet or a reply in the conversation you wish to mute.
Click or tap the V icon.
Tap Mute this conversation.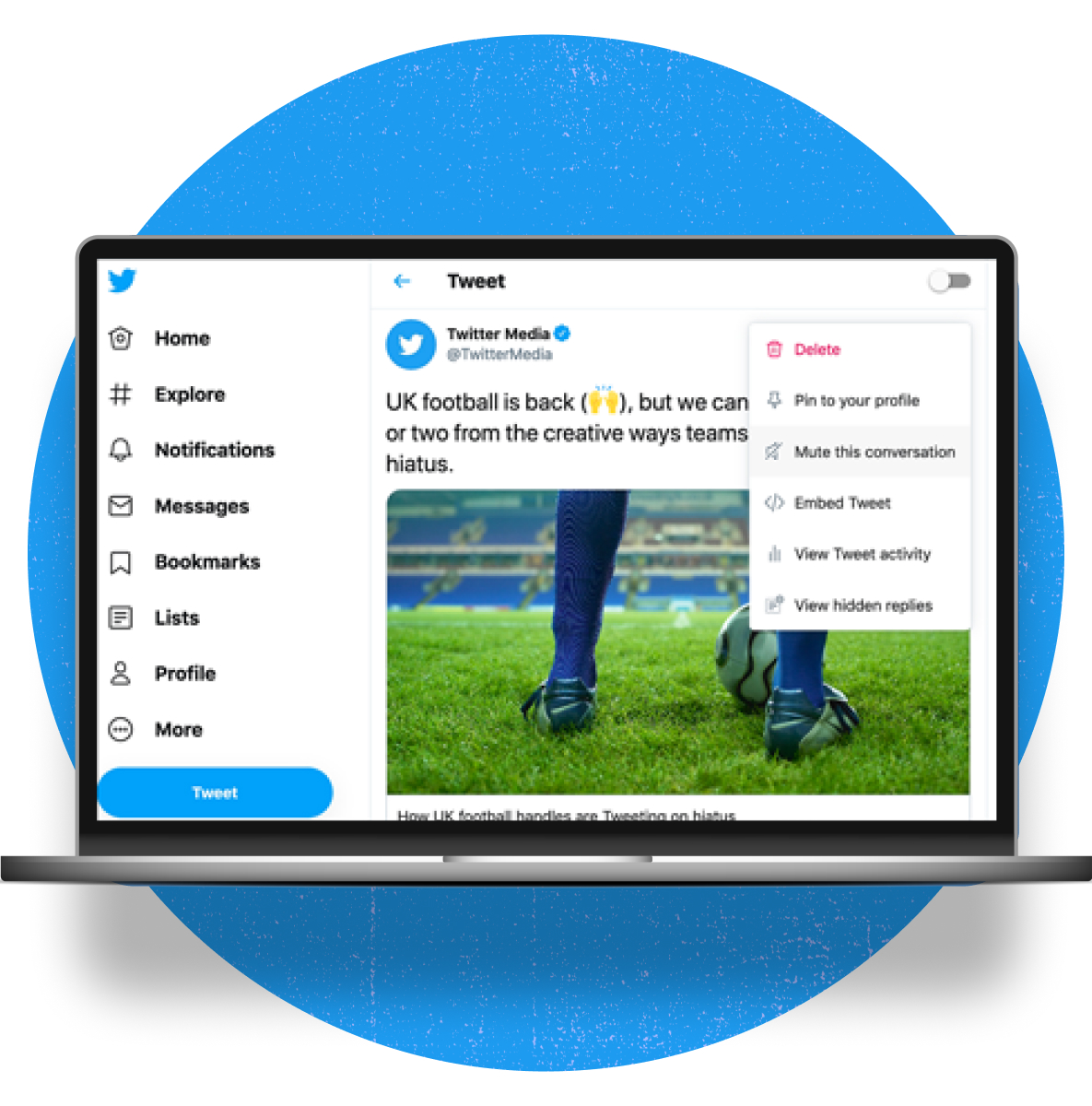 #ProTip 3: Secure your account
Looking to further secure your account? Enable two-factor authentication.
How to enable two-factor authentication:
In the side menu, click More, then click Settings and privacy.
Click on your Account settings and click Security.
Tap Two-factor authentication.
From here, there are three methods to choose from: Text message, Authentication app, or Security key. Click more information below to learn about each one.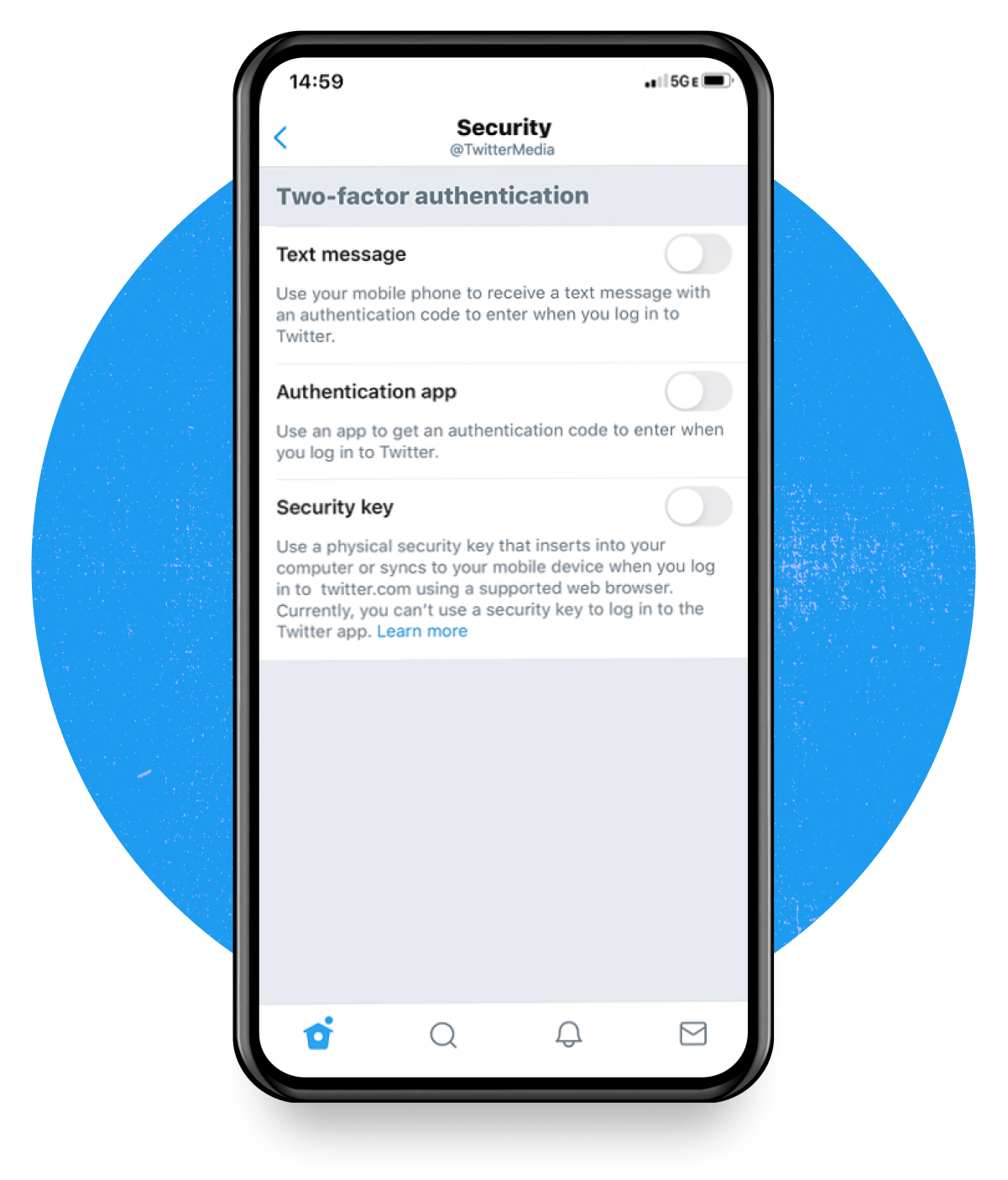 #ProTip 4: Modify your notifications
Missing out on or getting too many notifications? Filter notifications to suit your needs.
How to set up notification filters:
Go to your Notifications timeline.
To filter your notifications, click on Settings.
Click the box next to the quality filter to turn on or off.
Click on Advanced filters.
Check the box of your preferred filter(s) to turn on.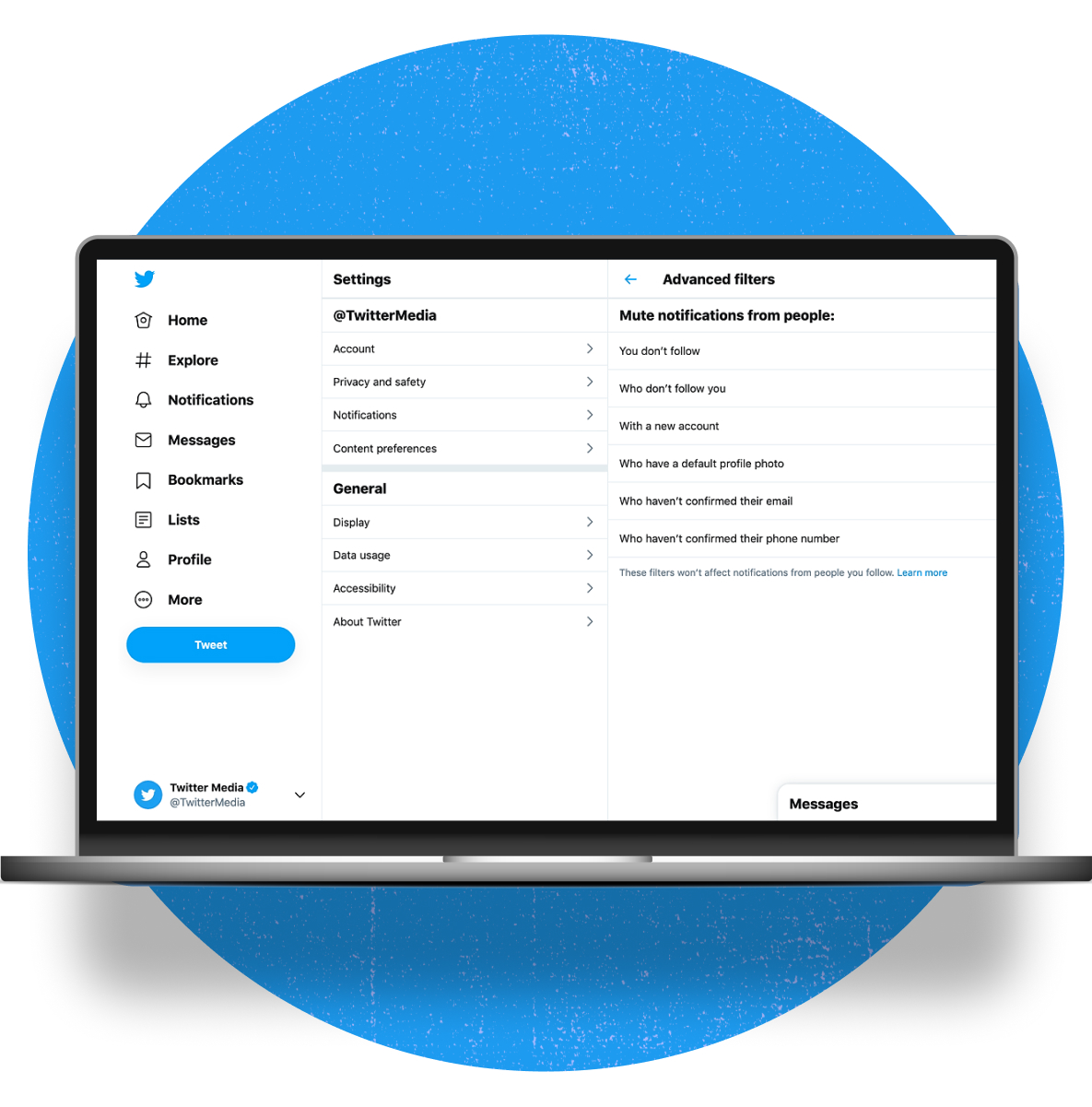 #ProTip 5: Embed an existing video
Did a colleague or your newsroom just share a great video that you would like to Tweet? Tweet someone else's video on desktop or an iOS mobile device.
How to Tweet a video from a different account:
Write your Tweet copy within the Tweet compose screen.
Copy the URL of the Tweet that has the video.
Paste the URL into a new Tweet.
Add "/video/1" to the end of the URL.
Tap Tweet and view your new Tweet which contains another user's video.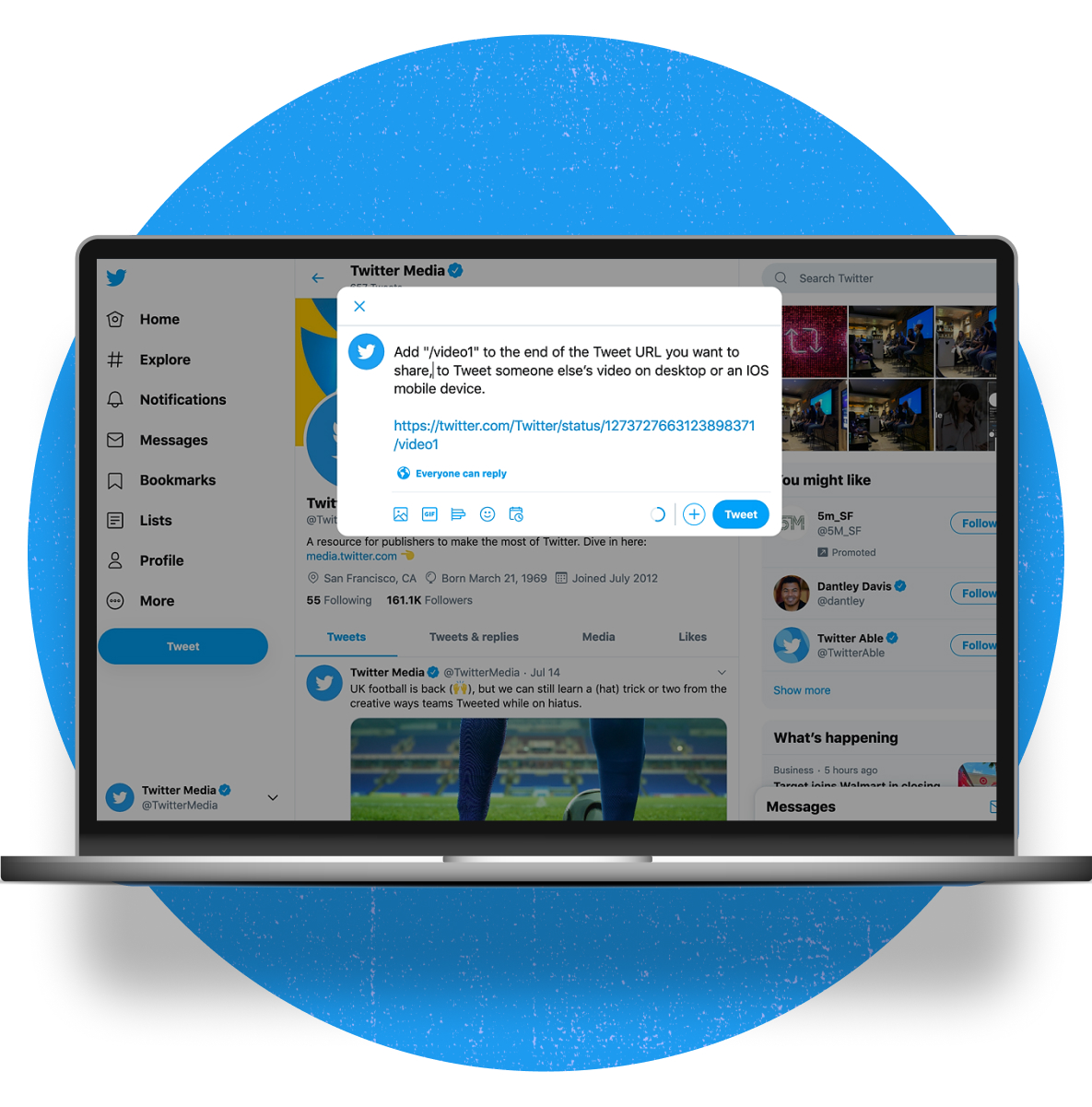 #ProTip 6: Use advanced search
Are you looking to dig into the Tweets around a certain topic? Use advanced search to pinpoint Tweets from certain users, using particular keywords or within a specific time range.
How to use advanced search on desktop:
Enter your search into the search bar on twitter.com.
Click Advanced search, located underneath Search filters on the upper-right of your results page, or click More options and then click Advanced search.
Fill in the appropriate fields to refine your search results.
Click Search to see your results.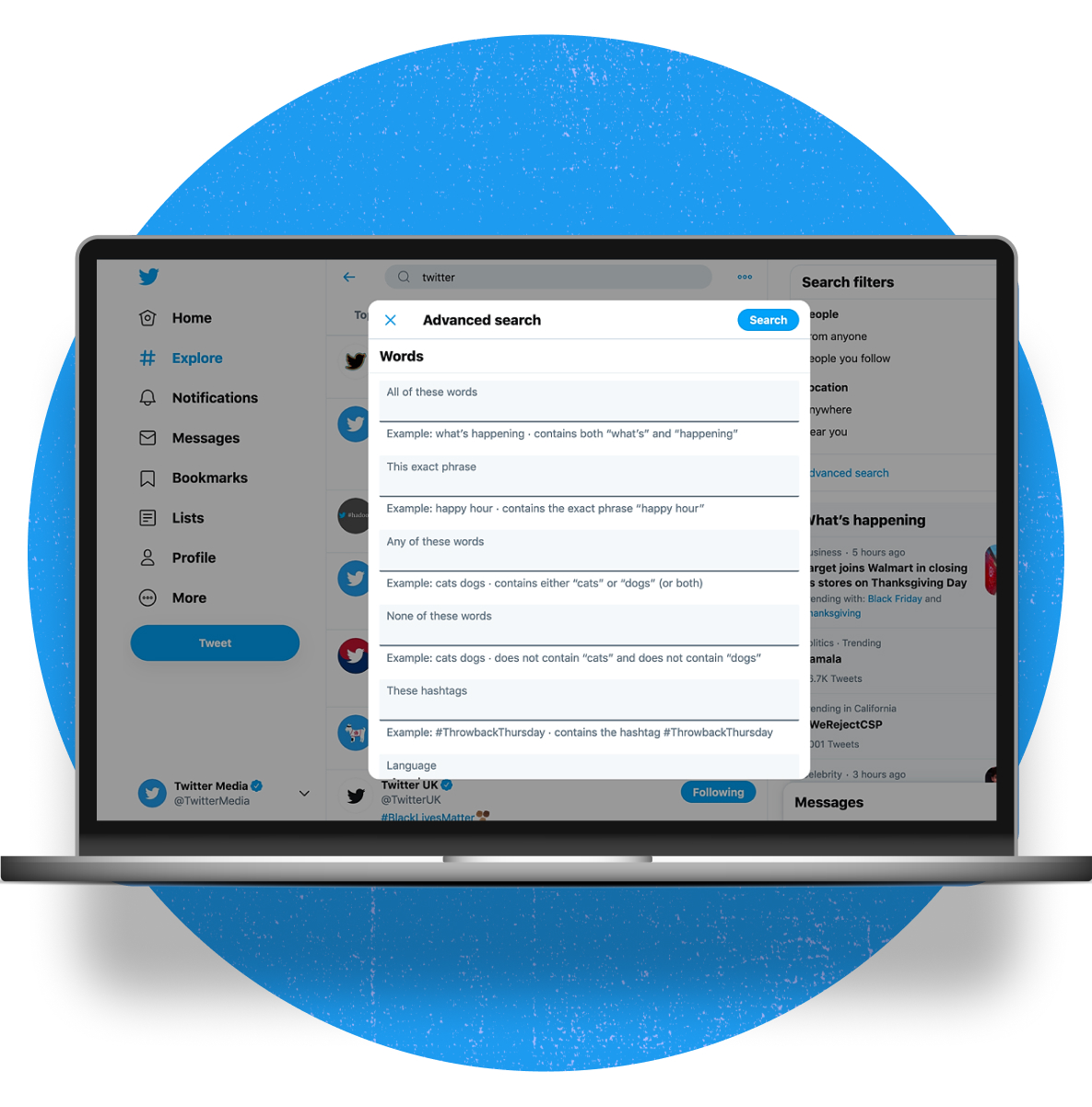 #ProTip 7: Search Tweets that mention your reporting
Want to see who's sharing your article and what they are saying about it? Search the article URL within Twitter.
How to search for Tweets that mention your reporting:
Copy the URL of your article.
Visit the Twitter search page.
Paste the URL of your article into the search bar.
View the Tweets that include your article.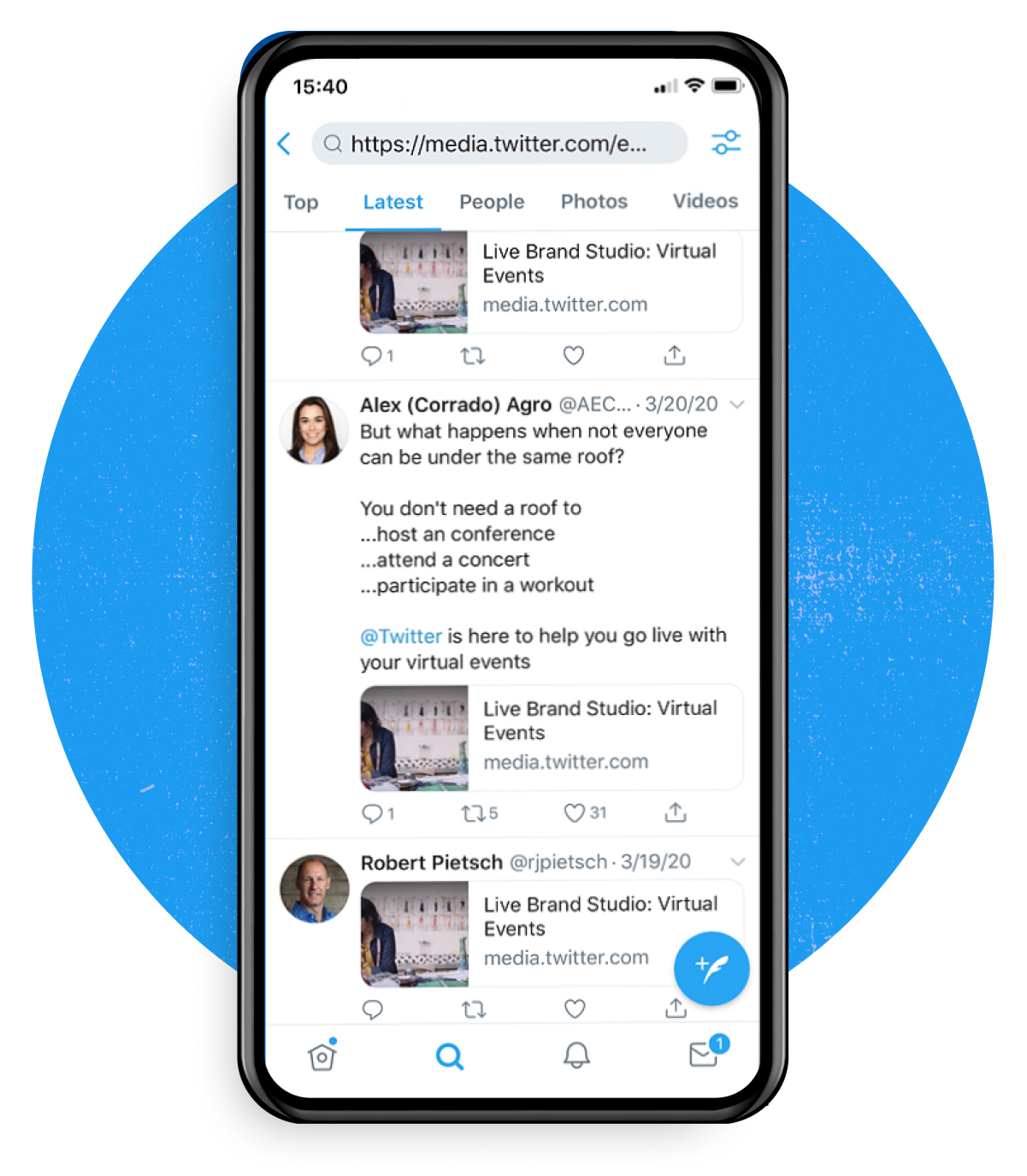 Looking to organize and categorize your timeline? Create Lists to monitor accounts within specified groups.
How to create a List:
Click on Lists in the navigation bar.
Click the Create new List icon at the top.
Choose a name for your List, and a short description of the List. List names cannot exceed 25 characters, nor can they begin with a number. Then select if you want the List to be private (only accessible to you) or public (anyone can subscribe to the List).
Click Next.
You can then search for people and add people to your List.
Click Done.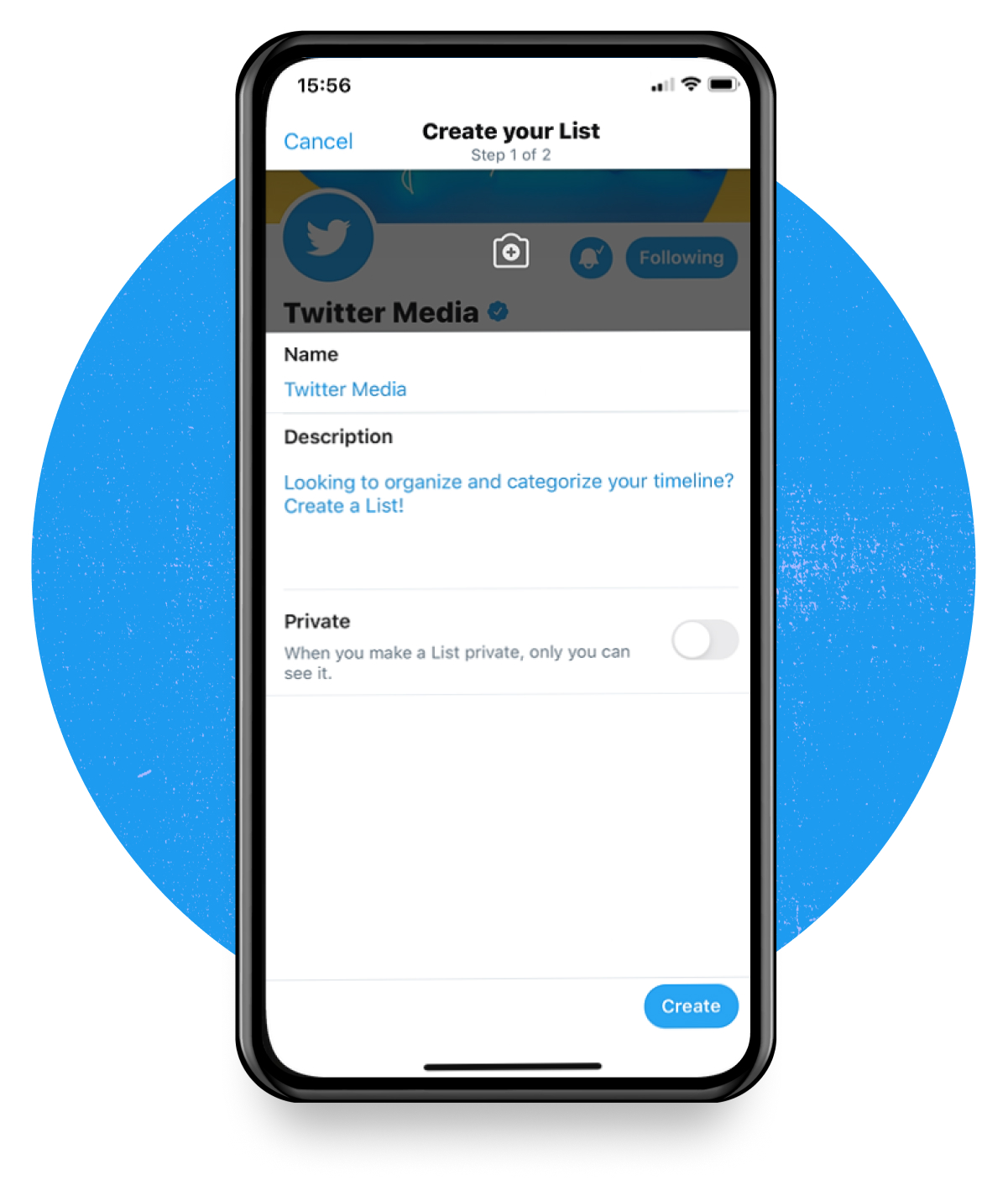 #ProTip 9: Get the latests Tweets first
Interested in viewing Tweets in chronological order when news breaks? Update your timeline to be in chronological order.
You can toggle between seeing the top Tweets first and the latest Tweets first by doing the following:
In the top menu, tap the icon.
Tap the arrows to switch to the timeline view of your choice.
Tap View content preferences to go to your settings.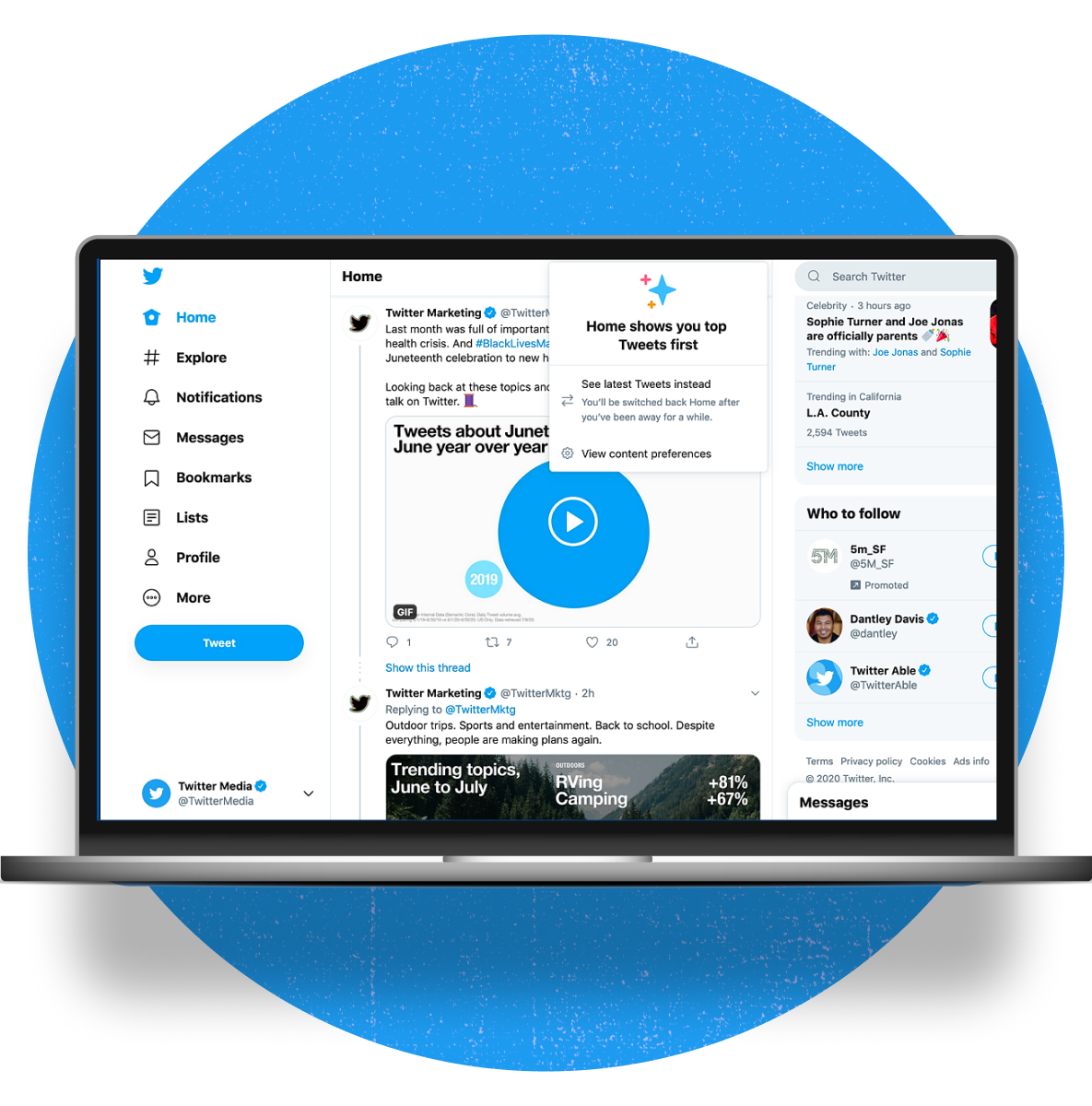 Do you want to be alerted whenever a specific account Tweets? Set account notifications on their profile page.
To receive notifications when an account you follow Tweets or broadcasts live video:
From the account profile, tap the notification icon.
Choose between two notification types: All Tweets or Only Tweets with live video.
Tap your selection.