Insights
The Conversation:
Love the player,
love Gaming Twitter
Twitter is where gamers connect.
Twitter is home to a vast and vocal gamer community. And following a surge of Tweets during lockdown, the gaming conversation shows no signs of slowing down. Let's learn what the talk on Twitter reveals about this audience.
The gaming audience on Twitter is massive...
There are 91M unique gaming authors on Twitter. That's enough people to host over 3.5 E3 conferences, one of the biggest gaming conferences in the world, every day of the year.
...and so is the conversation.
Tweets about gaming are happening all the time. In fact, there were over 140 new gaming Tweets in the time it took you to read that last sentence.
The gaming conversation is exploding across all subtopics.
From discussions about influencers in the gaming space to nostalgic adventures with retro gaming, more people are talking about all aspects of gaming than last year.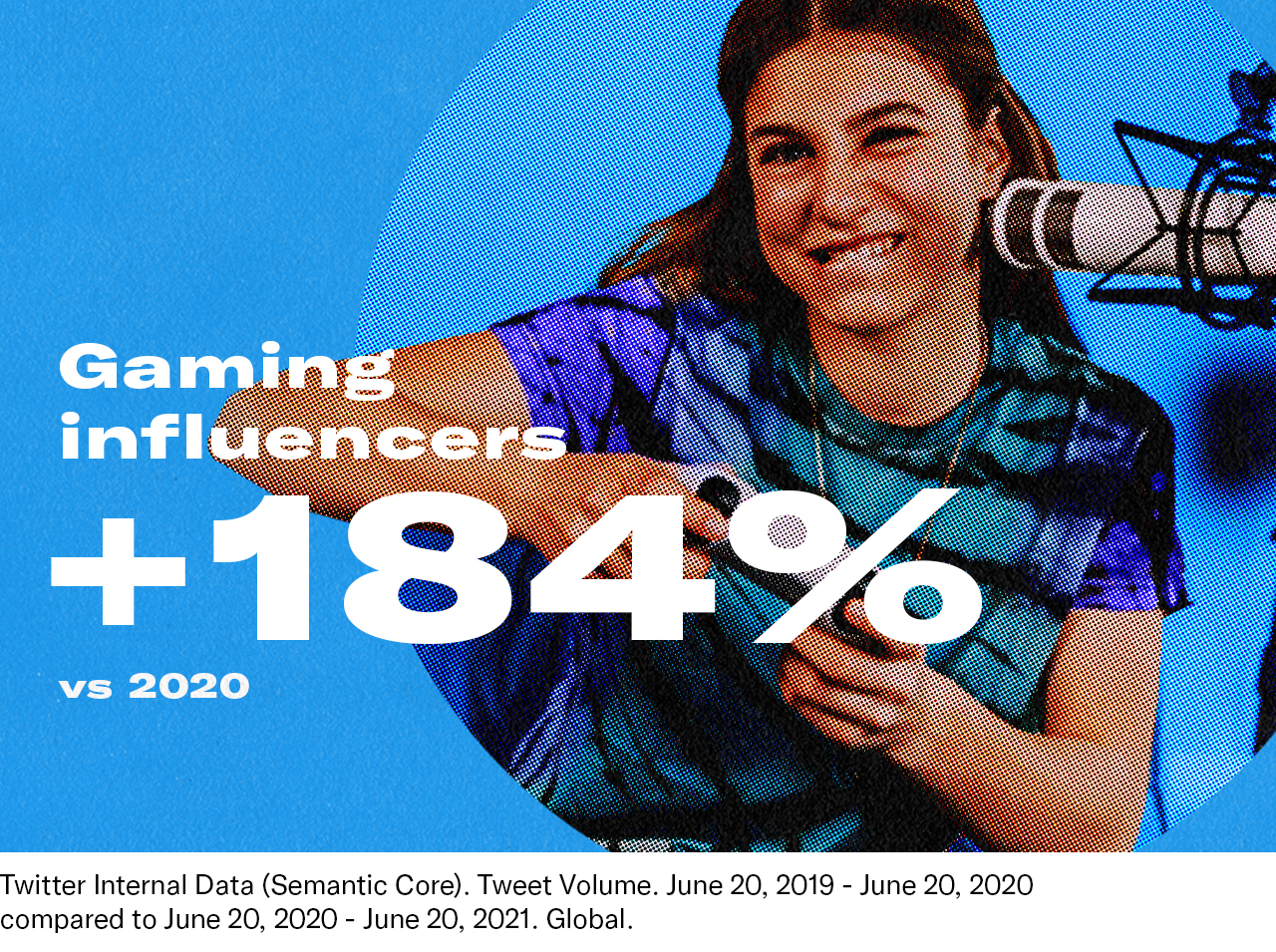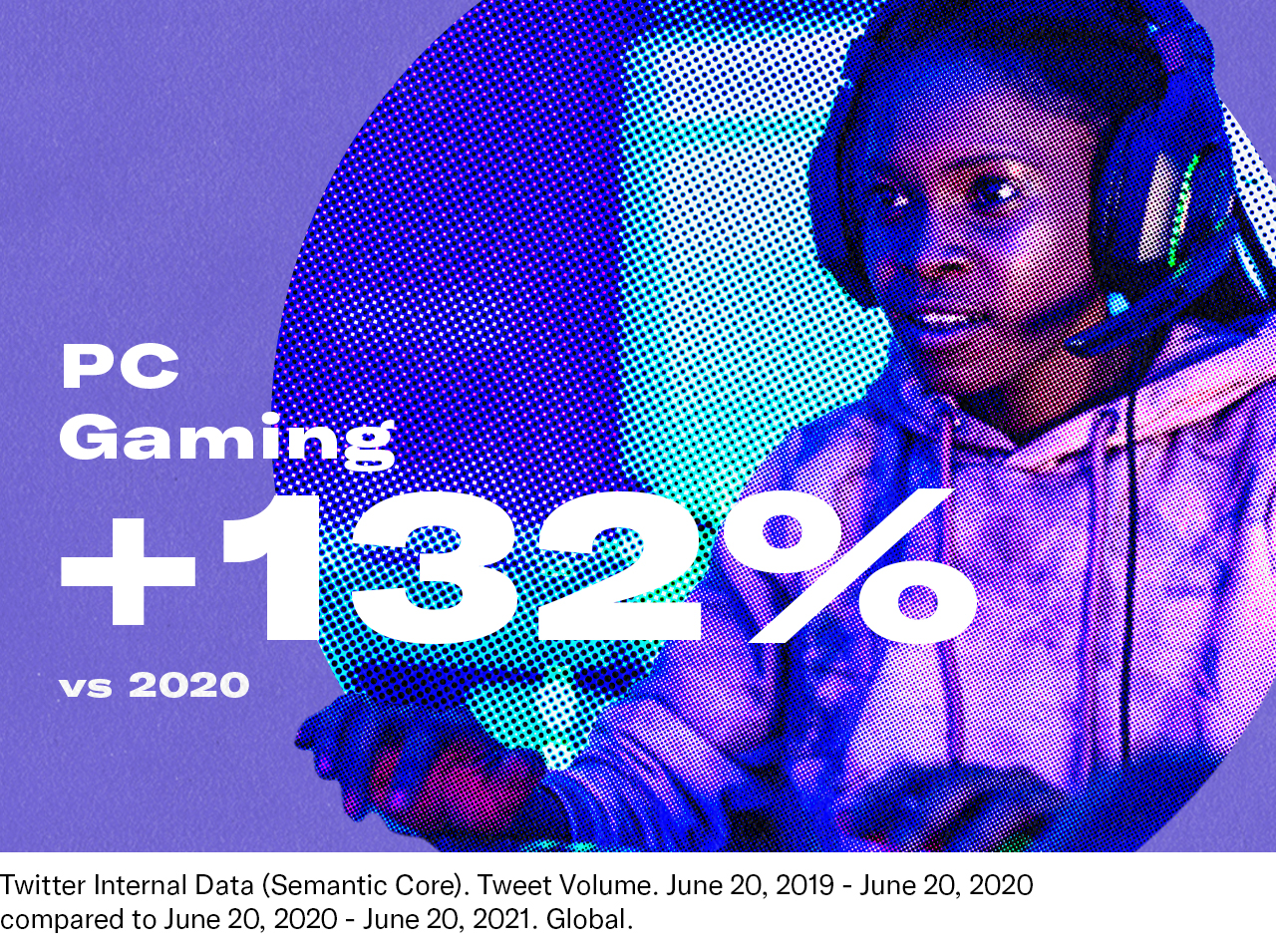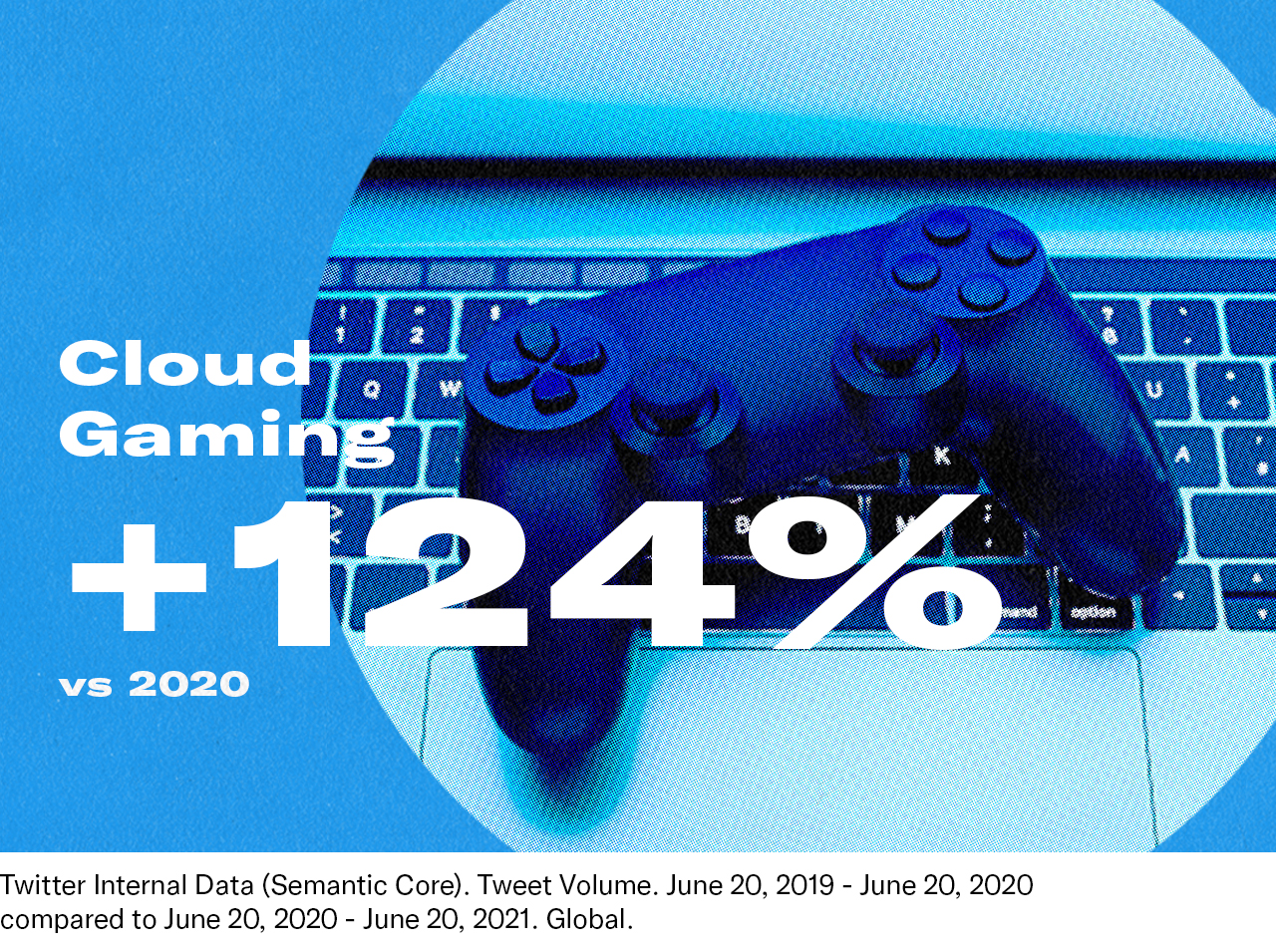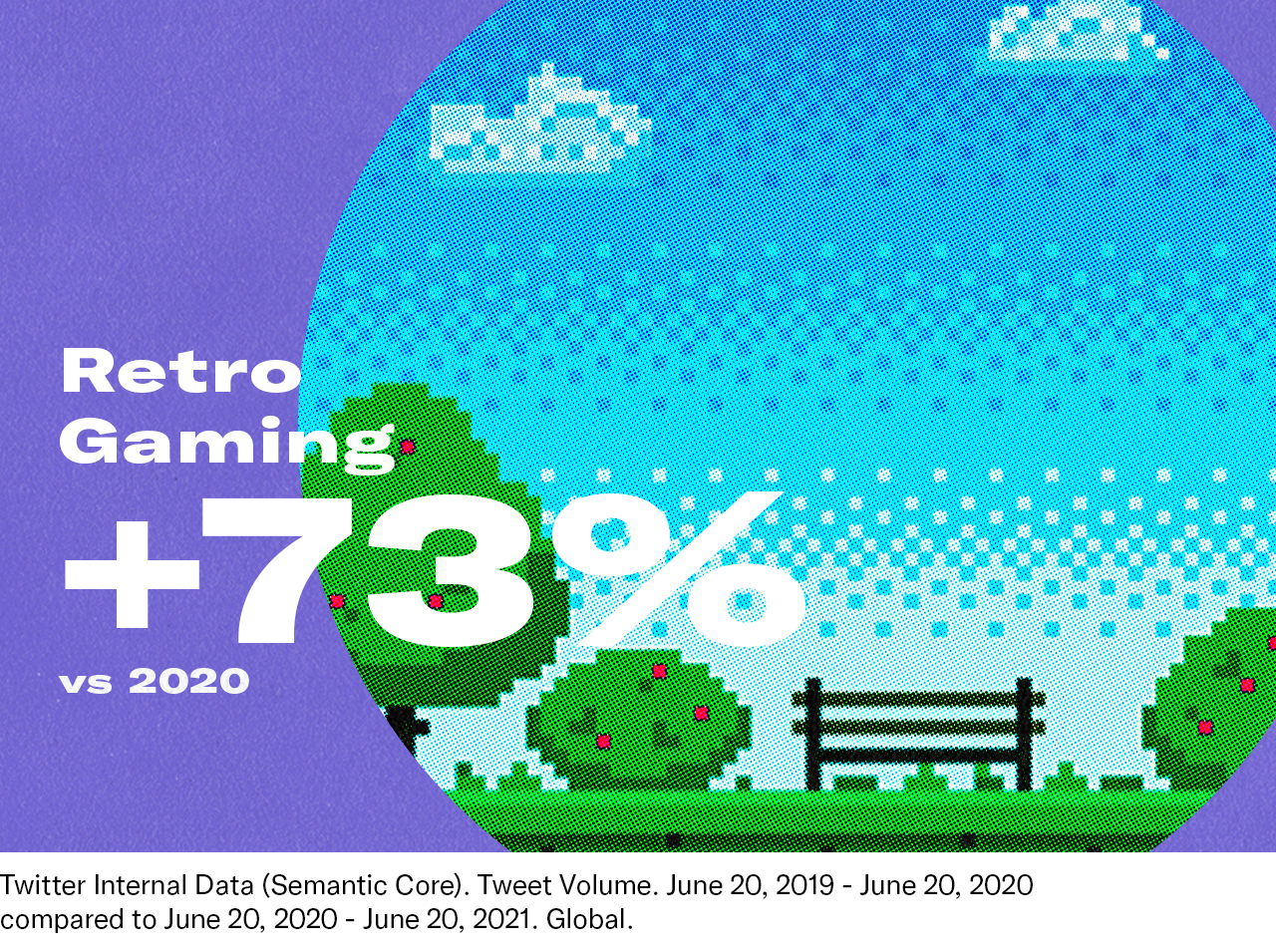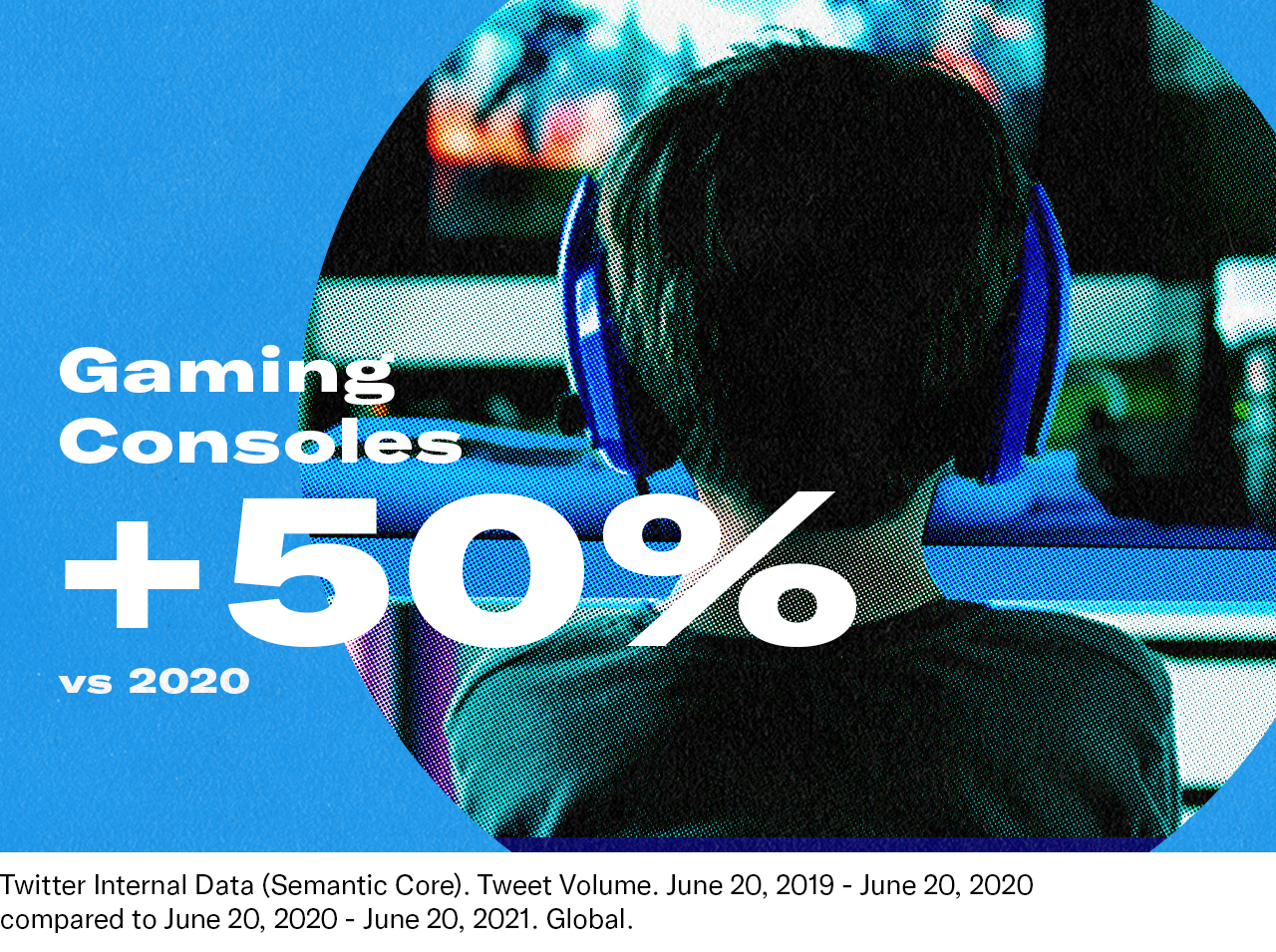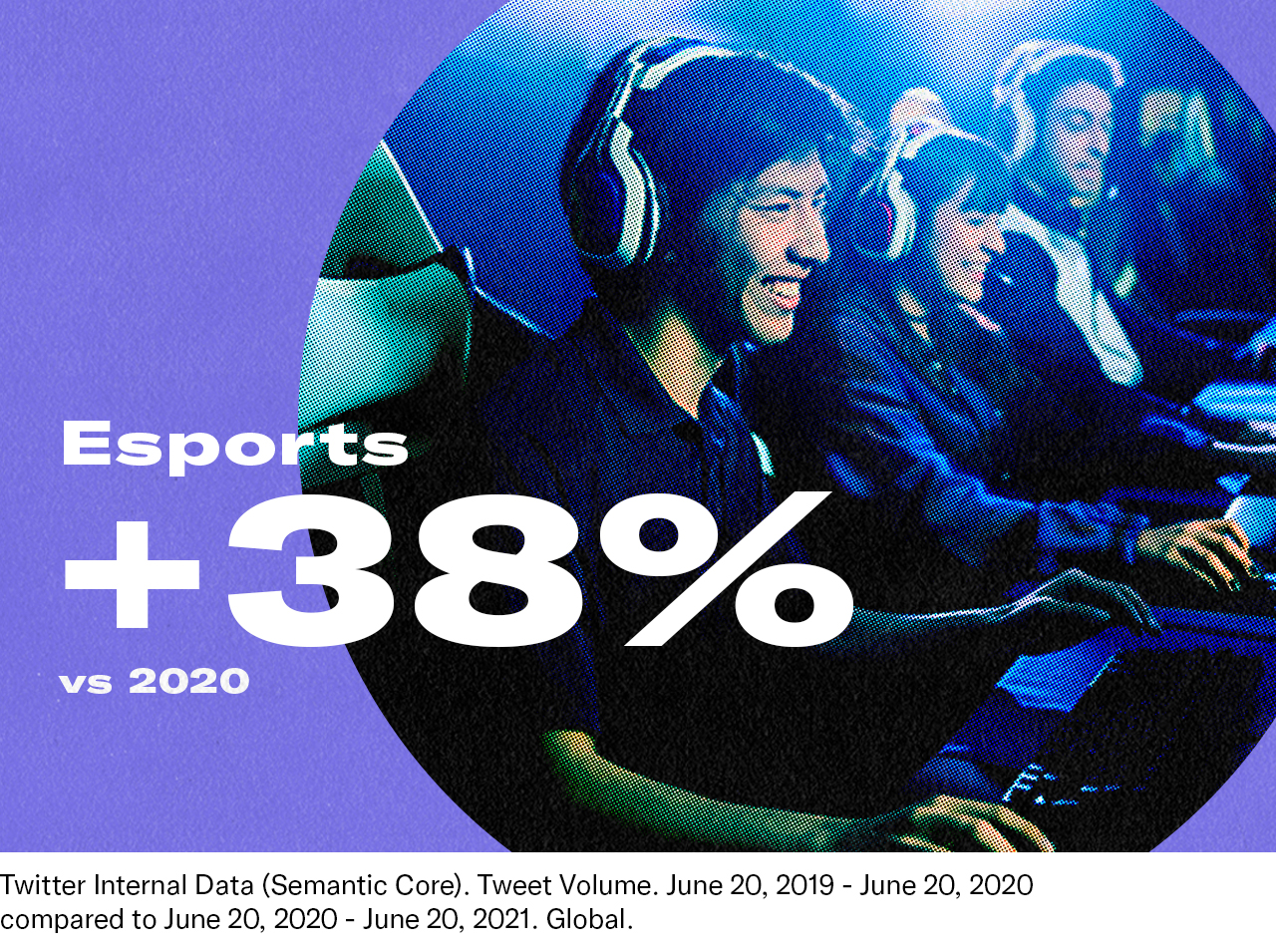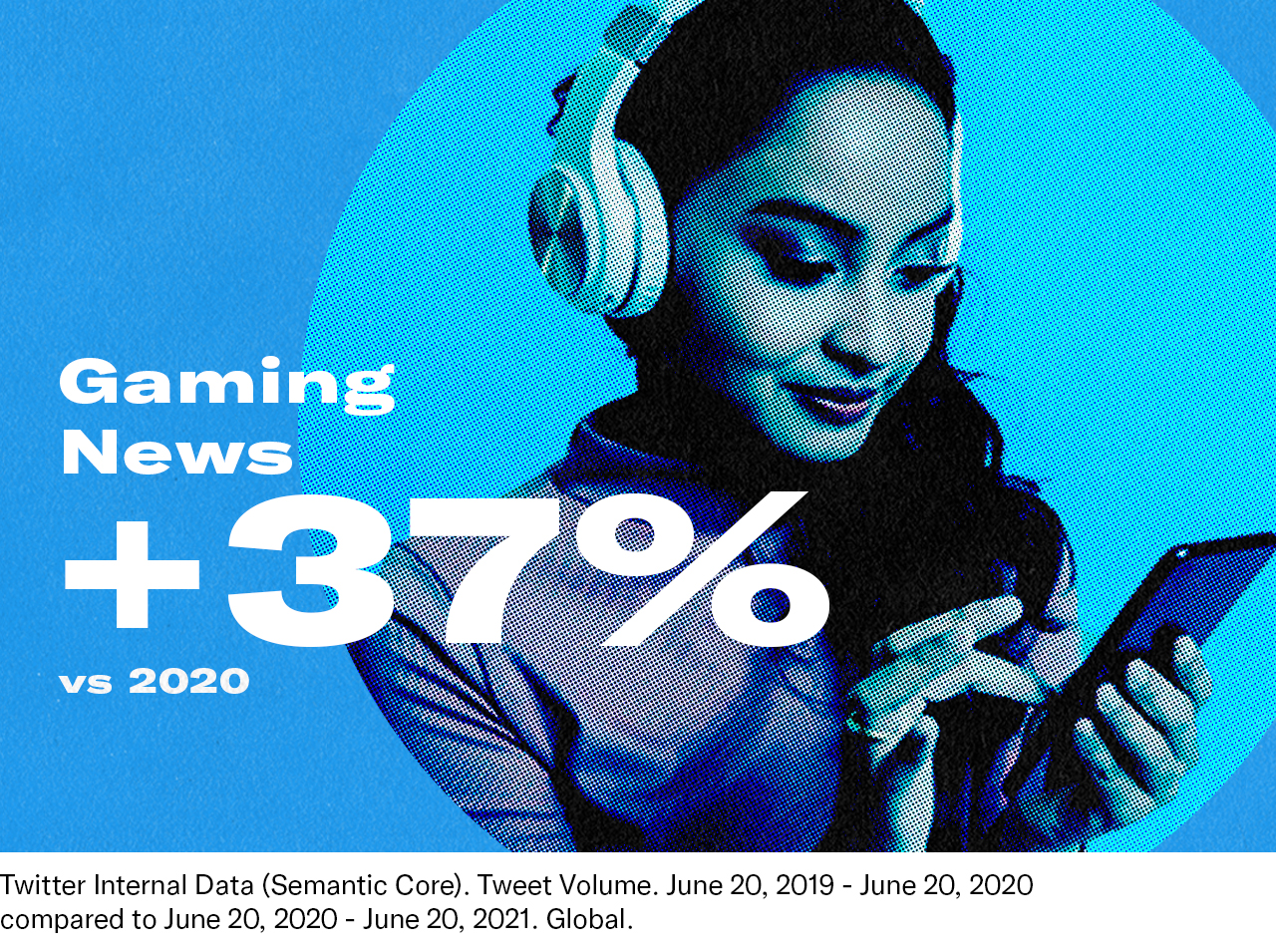 And our gamers are diverse...
Gamers on Twitter live, play, and Tweet from around the world with significantly more Tweets written by both Gen Z and women this year than last.
...just like their interests. 
Gamers on Twitter are into lots of things besides gaming. From food and drinks to fashion and beauty, there's plenty of ways for your brand to connect with this audience.
And the gaming conversation only continues to grow.
Even as people spend less time at home, it hasn't affected interest in gaming. In fact, there were even more Tweets about gaming in the first half of this year than in the first half of last year.
Gamers on Twitter are loud and proud. Is your brand tuned in?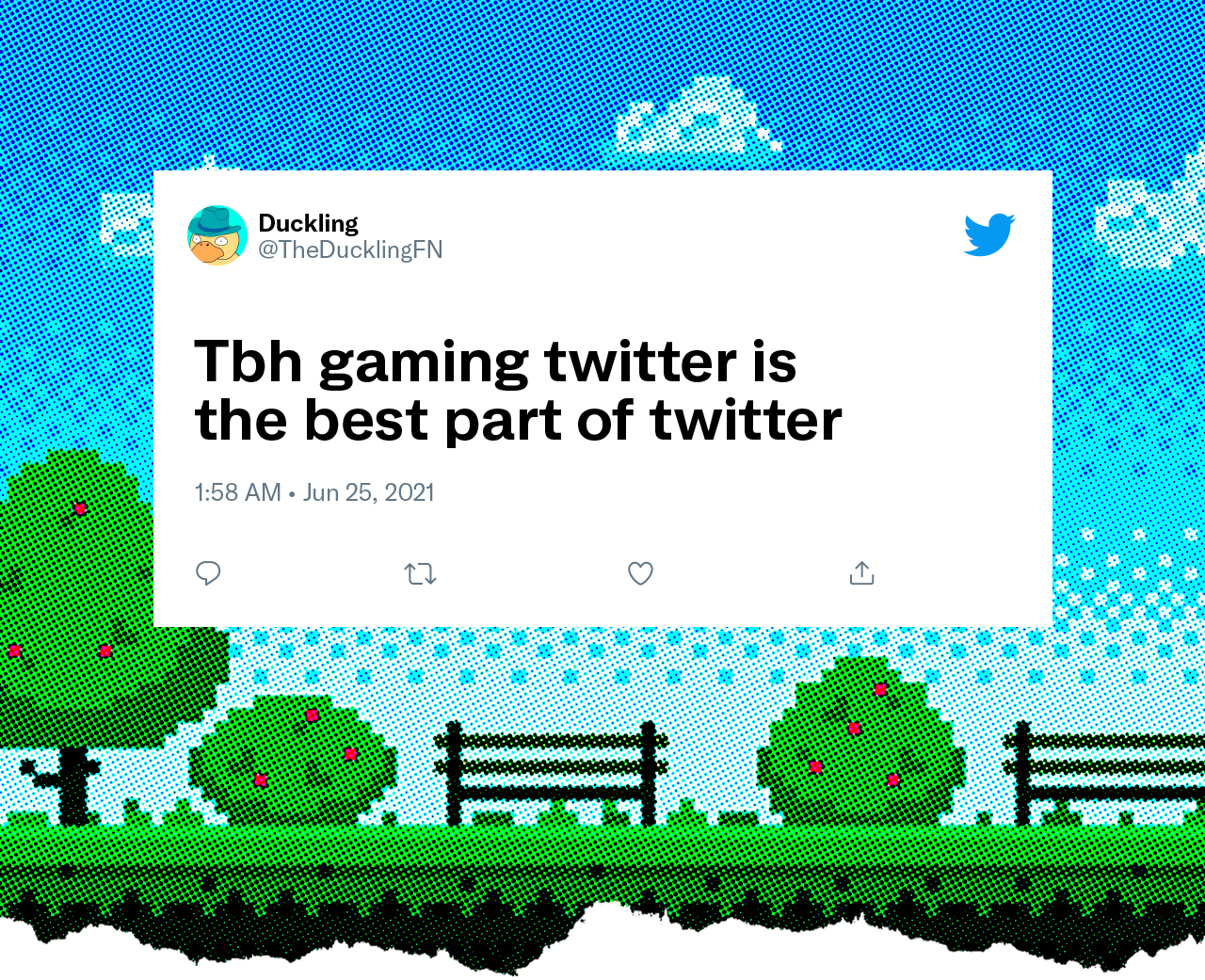 The gaming community is both active and engaged on Twitter. They're a diverse group with many interests both within and outside of the gaming space. Is your brand ready to connect and level up?