Twitter Cards 101: How to create and use Twitter Cards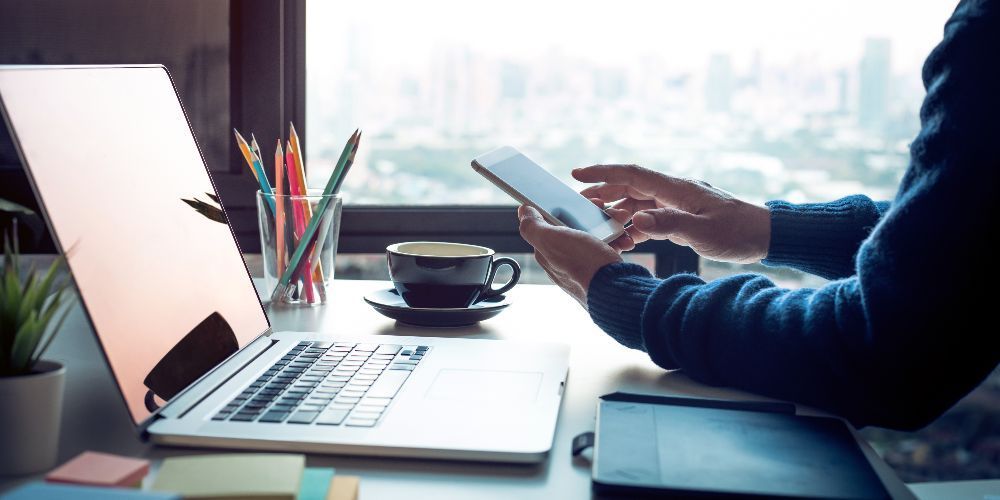 "Why aren't my cards showing up in the campaign editor?" Have you ever found yourself asking this question? If so, you're not alone. As an account manager at Twitter for clients big and small, I've worked on hundreds of new campaign launches and am often asked about Twitter Cards.
So let's break it down:
What are Twitter Cards?
Twitter Cards are customizable media units that advertisers can use to drive traffic to their website or mobile app. Promoted Tweets with Website Cards have 43% higher engagement rates than Tweets with links*.

You can create a new card, and view or edit your existing ones in your ads account by navigating to Creatives > Cards from the top drop-down menu. 
When building a new card, you can upload an image or video, add a headline, and set a destination URL for people to visit when they click-through in their timeline. Create as many as you like to explore different combinations of media and text.
How do I promote my Twitter Cards?
So you've created your Twitter Cards and you're ready to start promoting your ads, right? Almost, but there's one more step before you're ready to launch: create your Tweets. 
Website and App Cards are not complete ad units by themselves, but rather pieces of media that need to be attached to a Tweet in order to be seen by your audience. Think of it this way: You can promote a Tweet without a card, but you can't promote a card without a Tweet.
In your cards library, hover over the card you'd like to promote and you'll see a compose Tweet icon. Click on that icon to add your copy, and then click "Tweet". Once done, you'll be able to select this Tweet as creative for campaigns.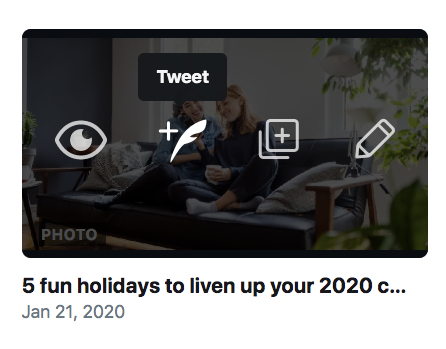 #ProTip: Cards can be used in organic Tweets and Promoted-only Tweets. Just uncheck the "Promoted-only" box before making your Tweet live, and it will post to your organic timeline instead. 
I added my card to a Tweet but it's still not showing up!
If you're still not seeing your Tweets show up as creative options in the campaign editor, double check two things: your campaign objective and your creative filters. 
Twitter Ads campaigns are built based on campaign objectives, and the campaign editor will only let you choose creatives that are in alignment with this objective. For example, only Tweets with a Website Card or an in-line URL can be used in a website clicks campaigns, while only Tweets with video can be used in a video views campaign.
In the campaign editor, creatives are organized by Organic Tweets, Scheduled Tweets, and Promoted-only Tweets. Make sure to select the appropriate option if you're not seeing your Tweets show up.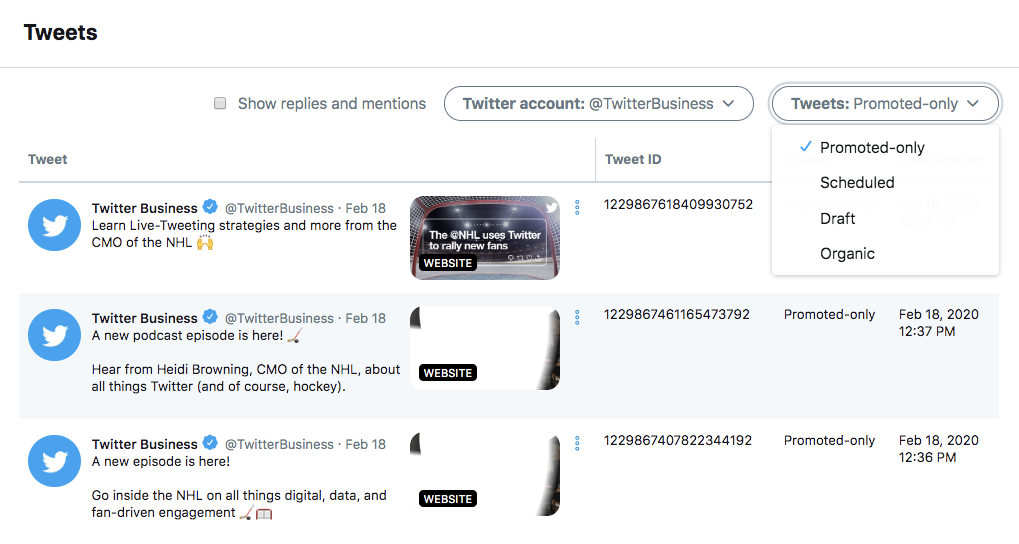 To recap: If your cards aren't showing up in the campaign editor's creative section...
Make sure your cards are attached to a Tweet; cards are media, not standalone ads
Double check your campaign objective
Filter your creatives in the campaign editor
Now that you're ready to build and promote your cards, it's time to see how they perform! Head over to your Twitter Ads account and start testing your creative creations.
* Twitter internal data
Looking for personalized assistance?
Connect with a Twitter Ads specialist