Share your on-stage and in-studio experiences with fans.
Music is happening on Twitter. Whether you're in the recording studio, filming a music video, on tour, or in-between shows, Twitter provides a multifaceted canvas for sharing your story and bringing your fans along with you.
Share your story with followers.
Recount the story of how you got your start. Fans love to hear the details from the early days of your career. Share music lyrics with fans.
Use threading or Retweeting with a comment for a unique experience. In this example, these two musicians Tweet lyrics and information about an upcoming duet. Respond to fellow artists' thoughts or compliments.
Fans love it when famous musicians converse on Twitter. Be sure to include your peer's username in your Tweet. Or use mentions to chime in on a conversation by replying to someone else's Tweet. Even better: respond with video. Host a video Q&A session with your followers.
Periodically set aside 15 to 30 minutes to take questions from your followers and respond via video. Use a hashtag like #AskNiall (if you're Niall Horan). Announce a scavenger hunt or fan contest.
Involve your followers in a game or contest and use video to share the details. Commemorate a big accomplishment like hitting millions of video views, downloads, or streams.
Share the good news with your fans on Twitter. Use video to upload a celebratory montage.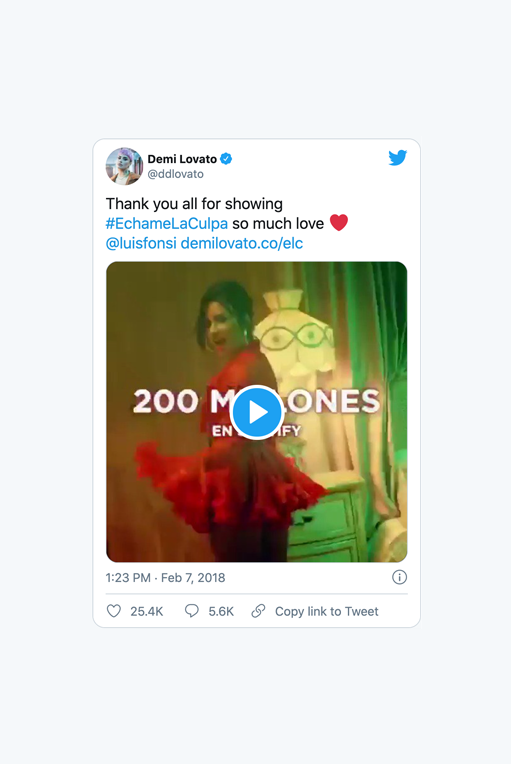 Share photos from a recent vacation or your current tour.
Bring your fans along on vacation or on tour by sharing updates with them. Announce an upcoming collaboration with a fellow artist.
Tweet at your collaborator and coordinate a response. Use a video teaser. Share an embarrassing or funny moment with your fans.
t's good to share unscripted moments with fans. Just be sure to be authentic and Tweet in the first person. Play with the format of Twitter to surprise your followers.