Why Twitter Ads: Q&A with media agency Route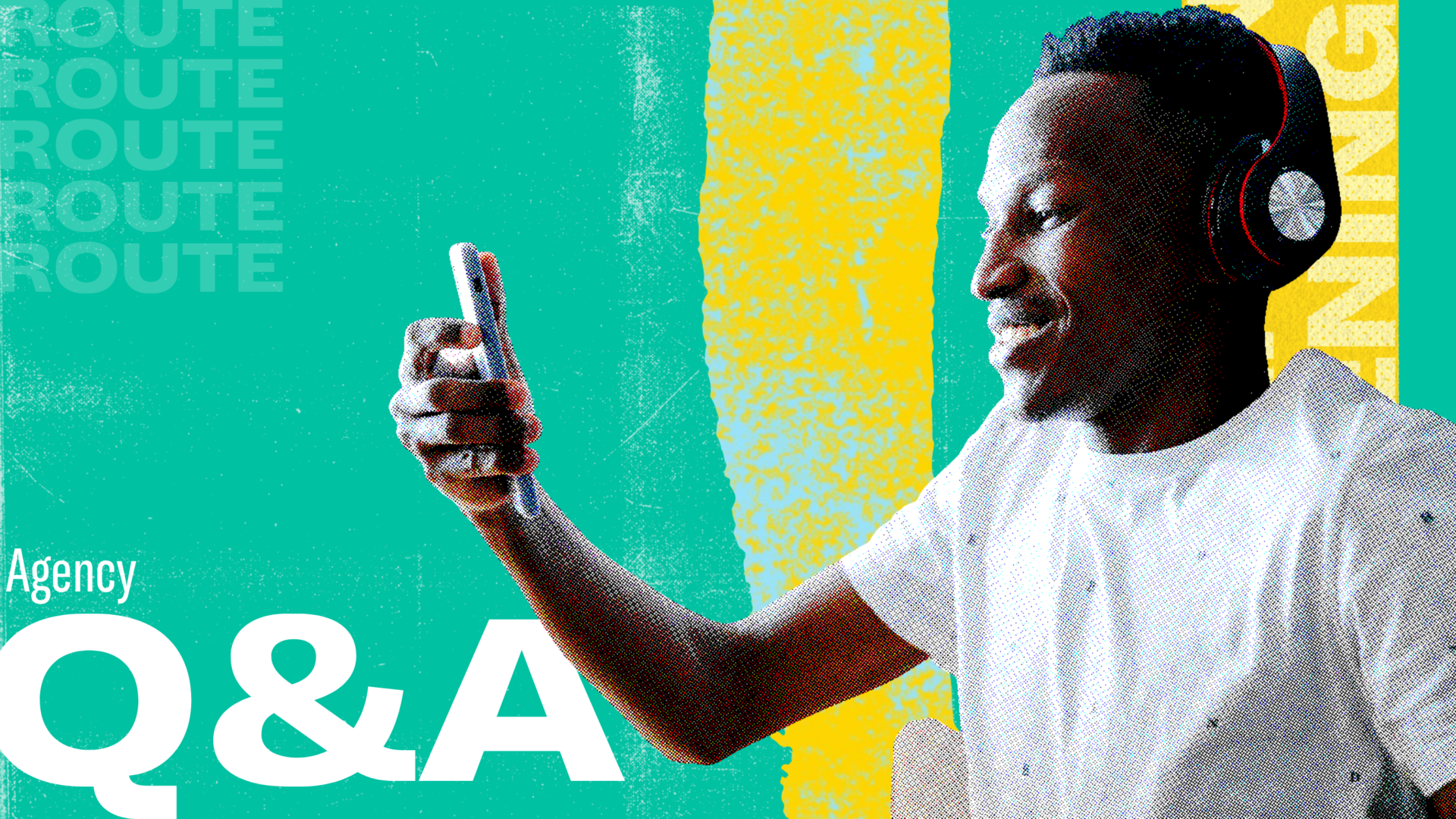 Agencies come to Twitter to launch campaigns and connect with what's happening. In this series of Agency Q&As, we speak with agencies about their Twitter advertising campaign tips, favorite Twitter moments, and how Twitter can be a creative space that drives results for clients. 
In this edition, we speak with Theo Daffurn, Head of Social at Route Agency in the UK about his client recommendations and Christmas ads on Twitter. 
Tell us a bit about Route Agency?
Route (@agencyroute) is a results driven media agency based in Newcastle, England. We have a diverse range of large and SMB clients ranging from the Royal Institute of British Architects (@RIBA), the UK's second largest regional bus operator First Bus (@FirstBusnews), homewares store Cream Cornwall (@CreamCornwall), and Vines BMW (@VinesBMW). The end goals for all our clients are to drive awareness, tangible return on ad spend, and lifetime customer value.
Describe your role in under 280 characters?

As Head of Social I work across all areas of social media including: paid ads, strategic planning, and influencer marketing. 
With the help of our amazing team, I aim to keep my finger on the pulse with the latest and most effective ways of resonating with social audiences.
What do you think makes Twitter different from other social platforms?
Twitter provides a very unique offering in 'follower look-alikes targeting'. We've found this extremely useful in targeting communities that are highly relevant to our clients. 
Using Twitter targeting for our award winning Union (@TheUnion_TBLH) campaign (more about this later in the Q&A) allowed us to identify very specific audience segments, including nurses, consultants, doctors and health influencers globally, and achieve cost effective results. 
Follower look-alikes targeting helped us acheive this. For example, by finding a famous doctor/health influencer or business, follower look-alikes then enabled us to target their highly relevant followers.
Favourite Twitter account? 
It would be difficult to not include my football team's Twitter account @NorwichCityFC. In a marketing sense I enjoy Matt Navarra's content @MattNavarra.
Tell us about the Twitter ad campaign that you've worked on you were most excited about.
Our campaign with charity The Union where we promoted their 51st World Conference on Lung Health was an absolute pleasure to work on, and was awarded Best Global Charity/Not for Profit Campaign at the Global Digital Excellence Awards (#GDXawards).
The work we did in identifying key influencers handles on Twitter to reach the right type of audience for our ads was really exciting and a stand out for us in 2021. 
We take a lot of pride in doing in-depth research and finding the right follower lookalikes, and keywords to make sure the ads resonate with the right audience, in the right area, at the right time. 
The Union campaign gave us an opportunity to test and refine different geo-locations. We learnt a lot and saw exceptional results combining specific geo location targeting and high quality follower look-alikes targeting.
From your experience, what kind of creative works best on Twitter?
Video with a high production value that is succinct always works well in terms of brand awareness and click through rate.
What 3 things drive good results for your clients on Twitter?
A mix of good targeting options and engaging creative. The top three would have to be:
Competitor Targeting when our clients have a better offering than their competitors in terms of price or functionality, whether it's a product or a service
Keyword targeting when trying to reach niche areas that are discussed by certain relevant audience types
Video Campaigns when combined with appropriate targeting video
Speaking of clients, what guidance and recommendations are you giving to your clients for the remainder of the year?
Black Friday was big, now it's all Christmas, Christmas, Christmas! We guide our ecommerce clients to have compelling social strategies to deliver the best possible sales and for app based clients we aim to provide strong brand awareness at this time of year. 
We have been recommending Twitter as a key platform for our client JiveBird (@JiveBirdApp) which is a digital greeting cards app ideal for the Christmas festivities. Combined with their TV campaign we feel that Twitter will provide strong brand awareness and deliver app installs to those who need to send an instant greeting this Christmas. 
Any final tips for other agencies on Twitter or thinking of adding Twitter to their marketing mix?
Twitter is way ahead of the competition in terms of reaching communities and brand's competitors audiences. The keyword and conversation targeting allows for unique opportunities to reach niche audiences and deliver strong brand impact. 
It would be a travesty to overlook the opportunity Twitter provides when some of the most compelling content on the internet can be accessed on the platform. For us, a coherent mix of social platforms would always include Twitter if it matches the clients objectives.
Interested in learning more about ad campaigns on Twitter? Download our Agency Playbook created to help you and your clients connect with the most valuable audiences on Twitter.
Ready to advertise on Twitter?