9 reasons why you need Twitter in your next ad campaign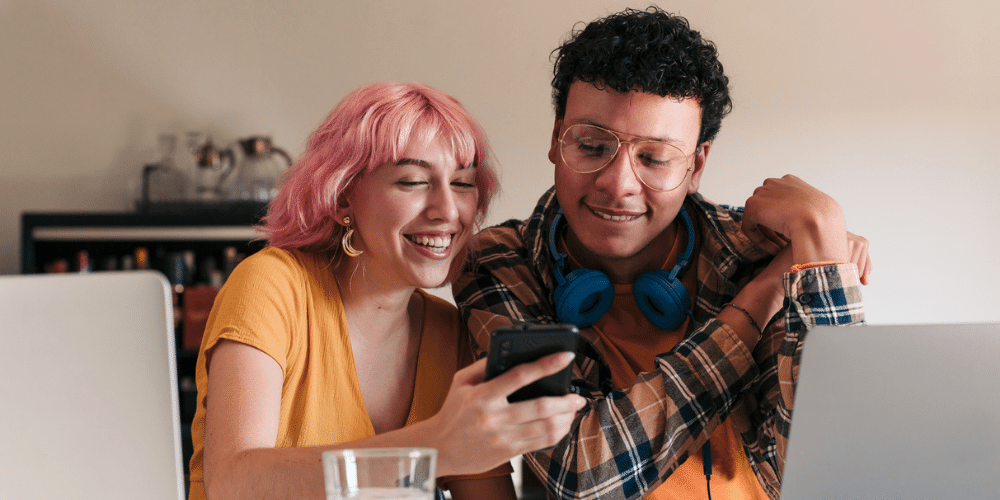 Whether you're an agency supporting a client, a business looking to connect, or you just want to reach more people — Twitter is what's happening and what people are talking about right now. 
We're the home for breaking news and real-time, public conversation for sports, entertainment, technology, cultural movements, and more. Did we mention our audience is growing too? 
Read on to learn 9 reasons below why you need to incorporate Twitter in your next ad campaign.
Our audience is growing and they want to interact with brands
In a study of how people engage with brands on social media, Twitter was the #1 platform for brand interaction.1  People on Twitter are engaged and they want to find out new things. 
In fact, they're more engaged now than last year, with a +35% increase in global ad engagements year-over-year.2
They also like discovering what's new on Twitter, with people spending 2X more time viewing launch ads on Twitter and 3.3X action post-launch ad exposure.3
The option to connect with everyone from Gen-Z up  
Who do you think of when you think about people on Twitter? Well you might be wrong. Pretty much every age group is on Twitter with +52% of Tweets over the past year coming from Gen-Z and over 18% from people aged 45+.4
We're also enabling better personalization and more precise targeting to help your campaigns reach exactly who you want.
Rapid advancements to our full-funnel solutions

With Topics, Lists, and the eventual rollout of Communities, we're able to provide more relevant content to people on Twitter and better ad targeting than ever before. 
We're also building more ways for people and brands to converse on the platform through audio Twitter Spaces, and testing new incentives like Subscriptions and TipJar.
You're in safe hands 
We want conversation on Twitter to be safe and we want you to feel like you're in safe hands advertising on Twitter too. 
To do this, we've focused our efforts on developing products such as Conversation Controls for Ads, implemented policies and rules to flag and remove misinformation, and have also committed to all four MRC Audits, partnering with other industry leaders to drive change within the space. 
Watch below for more information or visit our Brand Safety page.
Twitter is the place to launch something

Twitter is the place to launch a new product, event, brand, promotion, or whatever announcement you or your client want to shout about. 
For the best Launch campaign results:
Did you know? Research has shown a marketer is 2.3x more likely to meet their internal KPIs if Twitter is included in their launch plans.5
… and connect too
Research has shown a 73% correlation between a brand's cultural relevance and its revenue, and an 88% correlation between spend on Twitter and perceptions of a brand's cultural relevance.6
Connect campaigns on Twitter drive results too, including +70% recall, +15% message association, +11% brand awareness, and +7% brand preference. So what are you waiting for? Get Tweeting!
Top tip: Bookmark our marketing calendar to help find and plan year round connect opportunities.
The chance to get playful

Twitter gives you the chance to test a slightly different, less serious voice. Many brands use Twitter to feature a wittier, faster, or more current version of their voice. Use those 280 characters wisely and have some fun.
Other ways to add some playfulness include within DM's, in imagery or videos, or your client's customer service approach. Don't be afraid to try out, or urge your clients to test out, a more bold and human-sounding Twitter profile. 
Top tip: Tweets that avoid caps and stay light and conversational in tone resonate well. 
Drive app installs
While people are scrolling their Twitter timeline, they're +38% more likely to download an app directly from an ad.7 If you or your client want to get more people to download an app, then our app re-engagement campaign and app installs campaign options are your new best friends. 
"No doubt this is one of the best marketing platforms we have used to drive app installs and we will continue to do so in the future."
Lidia Martinez, SEM Manager at Tiendeo
Manage multiple ad accounts at the same time
Twitter's multi-user login capability makes it easier for your agency to manage several clients' Twitter campaigns at the same time.
This feature enables you to quickly switch between accounts, reduces risk, and reduces friction for your agency. If you don't already have this setup make sure to read our guide to switching between Twitter ad accounts.
It's a better time than ever to join the ranks of successful marketing agencies and advertisers on Twitter. If you need some help getting started, we're here for you.
Agencies and advertisers can leverage Twitter's expert support teams and services to customize, personalize, and uplevel their campaigns. Please reach out to your Account Manager or contact our sales team for availability and more information.
Not convinced? Why not check out our success stories or if you're running a campaign for a client download our agency playbook for all the info you need.
1 Source: Bovitz, Conversation as a Superpower Study, commissioned by Twitter, 2021, US
2 Source: Twitter Analyst Day 2021, compares 2020 vs. 2019  
3 Source: Start With Them: Ad Receptivity Study; commissioned by Twitter and conducted by Neurons, Inc in the US in 2019, n=94
4 Source: Global Web Index, Q1 2020–Q1 2021, Global, Base = Twitter users
5 Source: Nielsen Brand Effect (US/UK/JP/CA), Q3 2015 - Q3 2018 Launch campaigns, n= 340 studies. Percentages refer to % uplifts (not deltas or percentage point difference) | Bain & Company, 2019 Launch Marketer Survey, US, n=650
6 Source: Source: Nielsen Brand Effect (US/UK/JP/CA), Q3 2015 - Q3 2020 Connect campaigns, Control vs Exposed. Percentages refer to % uplifts (not deltas or percentage point difference).
7 Source: Twitter Insiders US and Sparkler. MAP Phase 2 Survey. Q17 Have you ever installed an app directly from an ad online? That is, when you clicked the ad it brought you directly to the app store to download the app. Base: Twitter Users (n=541), Non-Users (n=453)
Ready to advertise on Twitter?