Travel is back: How to connect with your audience on Twitter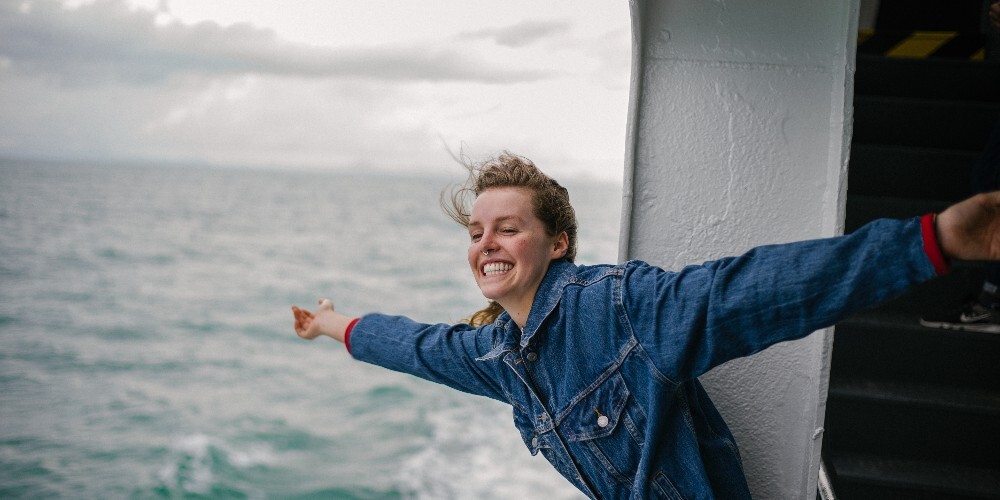 We don't want to jinx it, but it looks like travel is back and it's a top priority this summer. Unlike other years though, travel now comes with an extra layer of emotion, hesitation, and cautious excitement. 
The holiday experience has changed, and how travel companies and brands, including hotels and airlines, communicate with customers is changing too.
So what does summer 2021 look like for travel companies and what's everyone most looking forward to?
The good news is travel is top of people's summer priorities (63%)1, particularly short-haul trips and staycations. There's been an 84% increase in conversation about last-minute outdoor trips2 on Twitter compared to pre-Covid too, making it clear that people on Twitter are keen to explore.
With this in mind the main experiences people are looking forward to this summer include:
Culture without crowds: Think more intimate experiences and moments over large-scale events or gatherings. If it's outdoors, even better.
Food and shopping: The simple pleasures like eating out and shopping are still incredibly popular, so much so the use of the shopping bag emoji on Twitter has increased by 97%3
Entertainment: After so much time stuck at home, we're all excited to experience new, safe ways to have fun.

Unsurprisingly above all else, health and safety is the top concern for people with a 721%4 increase in 'safety when traveling' conversation on Twitter.
So what does all this mean for travel companies and how can you connect with people planning last-minute travel and experiences?
Be part of the travel conversation on Twitter 
Focus on health and safety
Rules and regulations are constantly changing and people want to know you're on top of it. Build trust by sharing regular health and safety updates and clear advice on restrictions. 
If all the information doesn't fit in one Tweet try using a Twitter thread. Keep an eye on comments too and make sure to get back to any concerned Twitter users. Alternatively, pop an up-to-date link in your bio.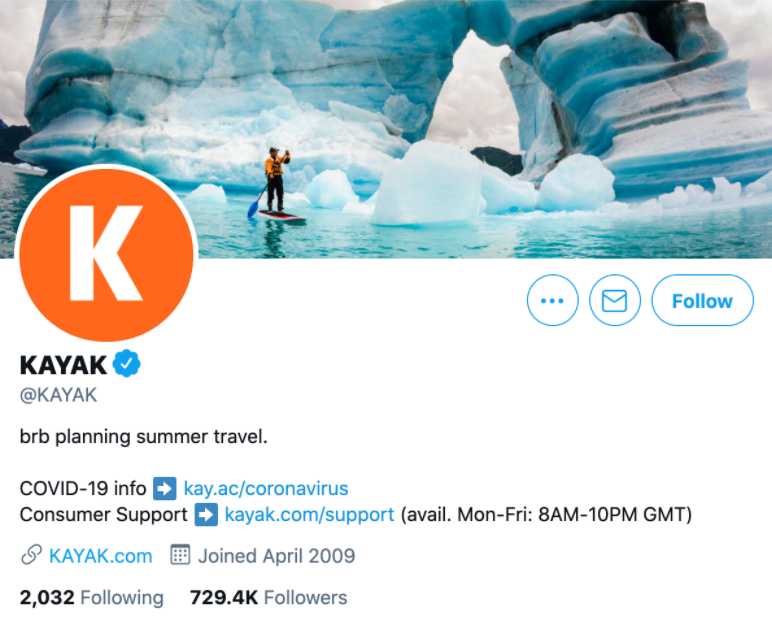 Travel brand @KAYAK includes up to date information within their Twitter bio.
French Ministry for Europe and Foreign Affairs shares more detailed information in a Tweet thread.
Heathrow airport in London shares a video with health and safety updates. 
Think short and long-term
Right now we all want a break from routine and there's a big focus on local experiences and short-haul holidays. Reach this audience with offers and information on availability but don't forget about longer-term customers too. 
Sure, right now we're staying close to home but once confidence builds there'll be plenty of people excited to invest in dream travel experiences. When this happens you want to be top of mind. 
Good ways to do this include:
Tweeting about incentives for future bookings
Letting followers know about flexibility in terms of cancellations
Using formats like Carousels and videos to show off your product or destination 
Irish airline @Ryanair Tweets about their flash sale.
Neighbourhood bar @JoyceBrockley shares UK bar indoor dining announcements and booking information.
Give people something to look forward to
Travel isn't just about the holiday. Most conversation on Twitter, even pre-Covid, happens before and after trips with anticipation representing 41% of total travel conversation.5

Since Covid, this has amped up more with future-facing conversations about the prospect of travel increasing 16% compared to pre-Covid.5
Give people something to look forward to with glimpses of what you have to offer, sharing customer's positive Tweets and compelling video content.
London museum @Tate Retweets customer content. 
If there's one thing we know it's that Covid and planning don't go hand in hand. It's no different with travel this summer. Increasingly trips and experiences will be decided last minute, so providing real-time information and being part of the conversation is more important than ever.
Check our Travel hub to learn more about key insights and success stories that will help you plan your summer campaigns efficiently.
1 Source: Yougov, UK,  31/1/2021 Data Set. What, if any, of the following activities do you prefer to do in Summer? Please select all that apply. n=195
2 Source: Quilt.ai commissioned by Twitter., 2020. Countries included UK, FR, DE, ES, KSA, IND, JP, and AUS unless specified otherwise. PreCovid June '19 - Jan '20. During-Covid Feb '20 - September '20 (included)
3 Source: A Twitter Guide to Summer 2021
4  Source: Quilt.ai commissioned by Twitter., 2020. Countries included UK, FR, DE, ES, KSA, IND, JP and AUS unless specified otherwise. PreCovid June '19 - Jan '20. During-Covid Feb '20 - September '20 (included) 
5  Source: Twitter Internal Data (Semantic Core). US Only. Graph: 7-day rolling average Tweet volume, 4/1/20 – 7/17/20

Ready to advertise on Twitter?