Halloween 2022: Top hashtags, emojis, and Tweet examples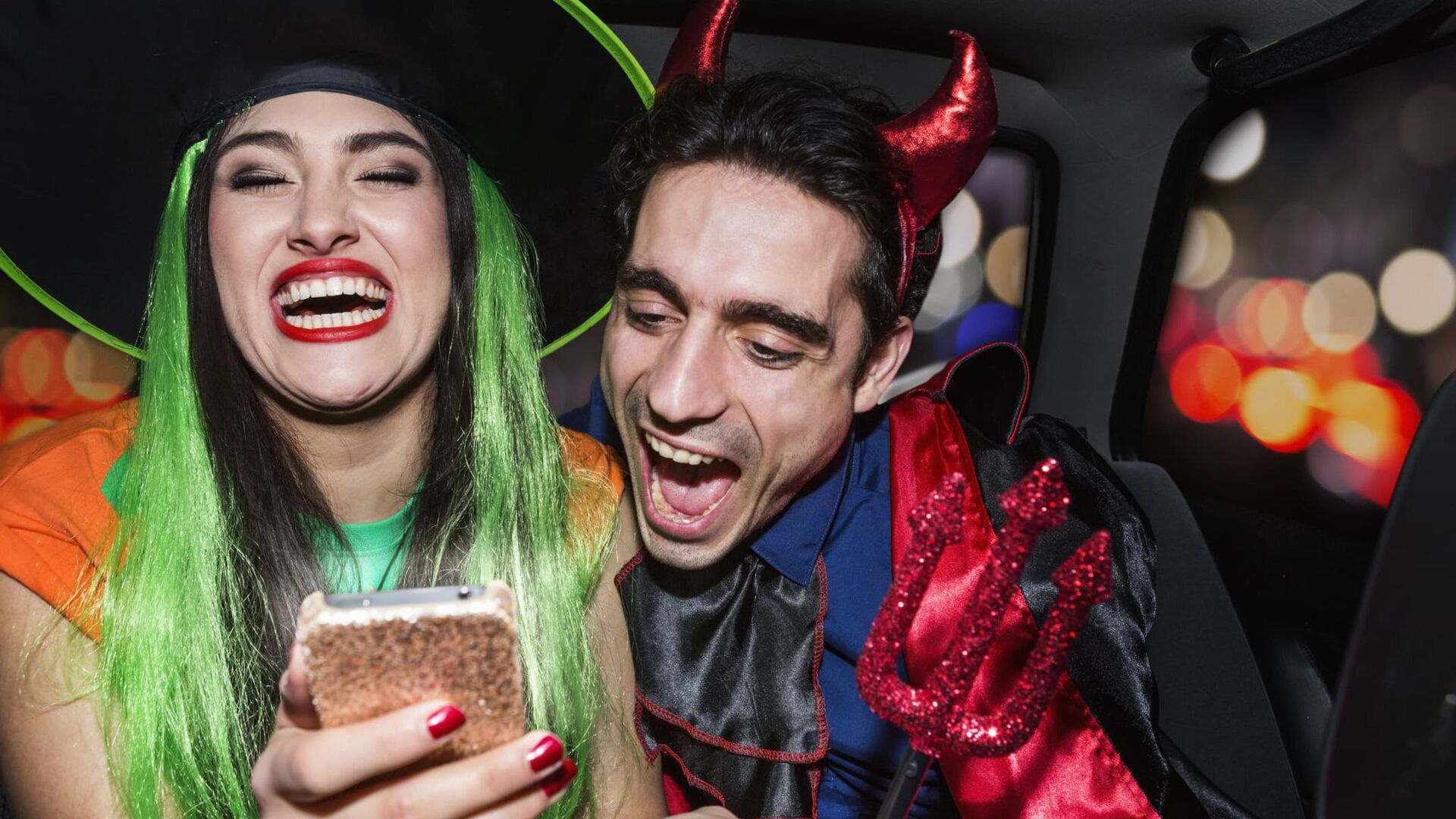 Halloween is for trick or treating and for Tweeting. Last year there were over 103 million Tweets about Halloween globally1. Below we run through the most popular Halloween hashtags, Tweet examples, and how you can make the most of the spooky season.
Top hashtags from last year include2:
#Giveaway and #Win were also popular, indicating people at Halloween love a good contest.
Top Halloween emojis
Pumpkins, ghosts and the purple devil emoji are all widely used at Halloween. Add one or two to your Tweets to connect with the holiday in a playful way and encourage engagement.
Pumpkin emoji
Ghost emoji
Loudly crying face emoji
Crying laughing emoji
Purple devil emoji
When to start Tweeting about Halloween
October is the prime month to Tweet about Halloween with the conversation peaking on the day itself, October 31st. 
If you are running a Halloween campaign we suggest starting early to build a buzz, taking part in the peak conversation and taking advantage of the short window after the peak to gradually phase out of the conversation.
How to run a successful Halloween campaign
The power of video isn't slowing down any time soon. Depending on your goals, video on Twitter can be useful for launching something new, connecting with what's happening and driving lower funnel impact. 
To drive high levels of impact use a mix of Video Ad formats (Twitter Takeover, Amplify, mixed media Carousel Ads). We also recommend complimenting any paid activity with organic Tweets that encourage engagement from your target audience. For example, organic video, Twitter Polls, memes and Halloween GIFs. 
Take this video Tweet from health food store Holland and Barrett (@holland_barrett) as an example. They know that their target audience is interested in sustainable living and staying healthy, and although this isn't normally associated with Halloween they found their angle and ran with it. Fun and tongue in cheek organic Tweets can also do well at this time of year.
Opticians Specsavers (@Specsavers) Tweets an informational video about coloured contact lenses.
Online retailer ASOS (@ASOS) Tweets a Halloween game to engage with their customers.
Grocery store Aldi (@AldiUK) utilizes video to launch their Halloween Squishmallows product.
Game account Minecraft (@Minecraft) uses an animated video to promote their Minecraft Spookyfest event.
Whatever your brand or budget, Halloween is a huge opportunity to treat new and existing customers with fun campaign content, contests and surprises. Ready to join the Halloween conversation? 
Get in touch to request campaign support from one of our Twitter Ads specialists.
 Twitter internal data, 8/1/2021 - 11/30/2021, global
  Twitter internal data, 8/1/2021 - 11/30/2021, global
Ready to advertise on Twitter?