Tips for entrepreneurs: A conversation with Larry Kim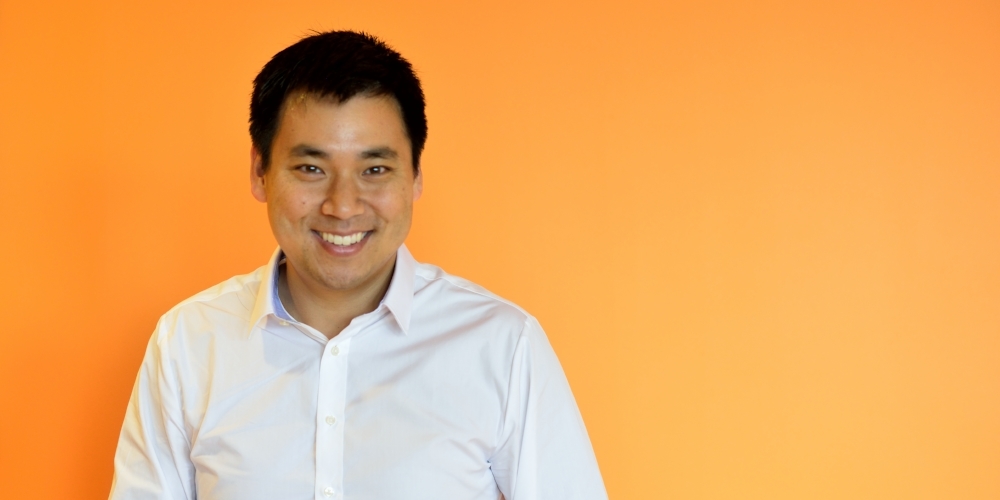 The journey of an entrepreneur is full of ups and downs. We don't often hear about the struggles and failures that shape an entrepreneur's success. That's why we chatted with entrepreneur and founder of Wordstream, Larry Kim, to hear the challenges he went through that helped catapult his business to where it is today. 
Tell us a little about your background as a business owner and the company you founded.
I founded WordStream in 2008. Based out of Boston, WordStream is now the world's leading provider of PPC advertising software. Our team of more than 200 employees (and growing) manages around a billion dollars of ad spend for more than 10,000 customers worldwide.
Online marketing can be incredibly complex. With my background in engineering and marketing, I wanted to help fix that. My mission is to help companies grow their business by helping them more effectively capture leads and sales.
What was the most challenging aspect of starting a business?
One challenging aspect of starting a business is overcoming your fears. You'll lose your sense of security, and feel uncomfortable pretty much all the time. Your fears won't just be about losing all of your money and not being able to pay the bills — it's also about the fear of failure. You're sticking your neck out in very public way.
Another challenge is finding people who are equally passionate about your idea, and excited enough to take the jump with you. This gets easier once you have a few wins under your belt. But in the early days, it can be hard to convince people who are comfortable at their current job to embrace your crazy idea. 
Failure can become the stepping stone to later success. Tell us a time when you failed and how that has shaped your current success.
Early on at WordStream, we pitched a certain type of product and it just didn't have the characteristics that were needed to be successful or sustainable. We had to rethink what we wanted to sell, and ended up making a pretty significant pivot to start selling PPC software as a solution. This was an adjacent space, but substantially different from our first idea.
There will always be little tactical changes and that's not really failure. Small iterations and tests are part of the process. But it's better to get the big changes right the second time.
Who inspired you to keep going after your goals despite setbacks?
I don't want to let anyone down. Ever. Every day, different people inspire me to keep going:
My customers, because they trust that my company will continue to provide products and services that simplify their online advertising.
My employees, because they're talented people and depending on me to make a living (I'm motivated by job creation, and it's important to provide opportunities to as many amazingly smart people as possible).
My investors, because they invested millions of dollars into my company and I promised them big returns.
My family, because I love them.
My desire to deliver on all these promises is what keeps me going.
What would you tell someone just starting out?
If you're just starting out, carefully examine your motivations. Why do you want to start a business? Is it because you'll be your own boss? To work from home? To make money doing something you love?
Before I started my own business I had many misconceptions, and soon learned that entrepreneurship was nothing like I expected.
When you're starting out it's really important to set a strategy. Try to be smart about the initial guess you make about your market. Not having to redo your business plan, or make huge course corrections, will give you a lot of leverage. 
Finally, understand that starting a business is insanely hard. In most cases, it takes a long time to bring a business to market. I've been doing this for nearly a decade. Basically, my entire professional career has been dedicated to this one business. Don't overestimate the novelty of your own ideas while downplaying the true extent of the competition you'll face. 
Be brutally honest with yourself. Be ridiculously picky if you're just starting out. Wait for the perfect opportunity. Then go all in when you have that unicorn idea, one that's remarkable, differentiated, and special.
Are you an entrepreneur? What have been your biggest challenges? Tweet us @TwitterBusiness.
Ready to advertise on Twitter?