6 tips to help make your Twitter Space a success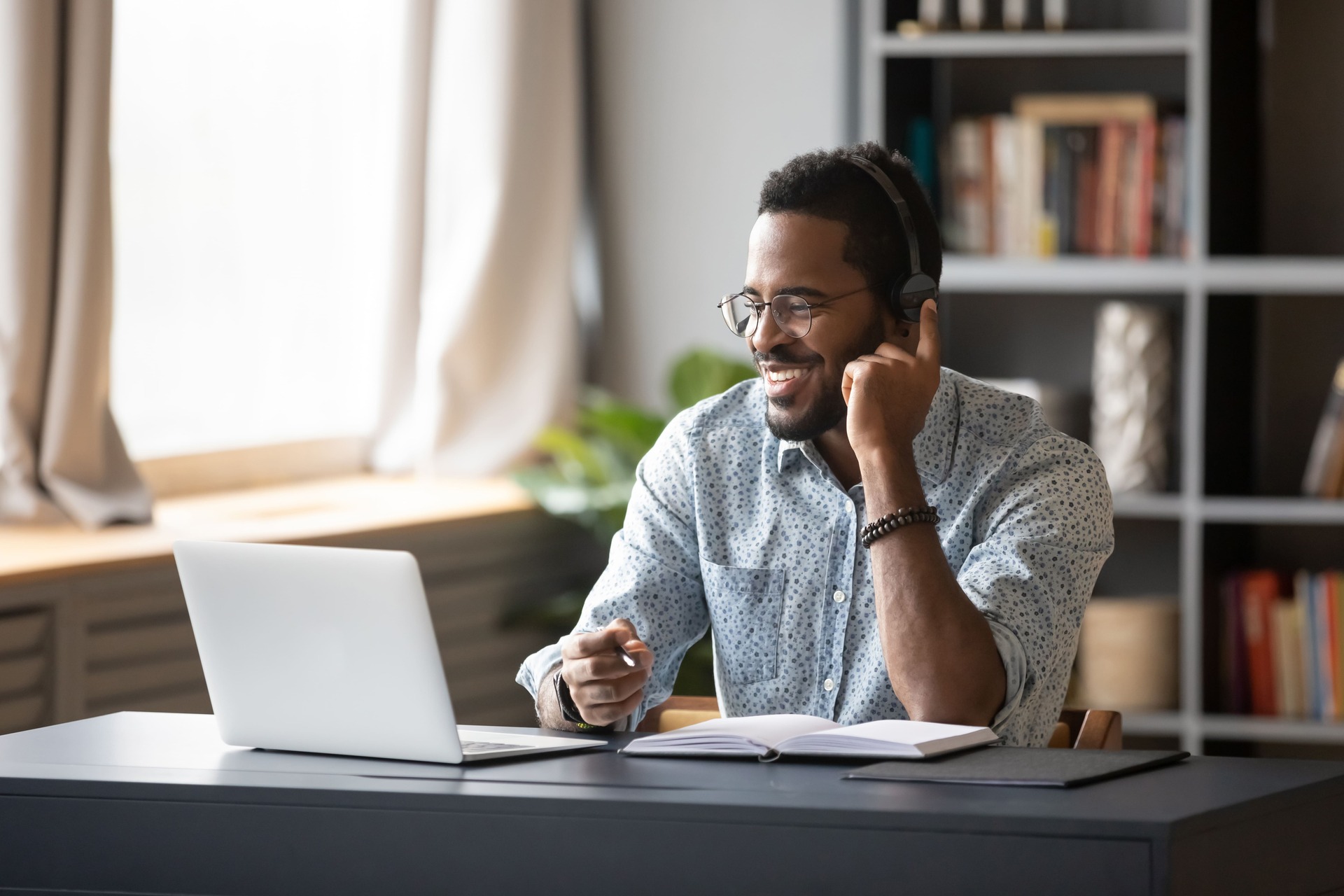 We recently discussed how your brand can use Twitter Spaces, and now we've got six actionable tips that will help you get the most out of our new offering. Here are some best practices
Planning goes a long way
Spaces is an authentic, casual forum, but it's a good idea to do some preparation and decide on discussion topics, Hosts, and potentially even line up Speakers in advance. This will ensure the conversation keeps flowing throughout. 
Mix up the perspectives
Usually, the most compelling conversations happen between those with different perspectives and experiences. Reflect this in your Space by inviting Speakers that will bring varying ideas and standpoints to the table.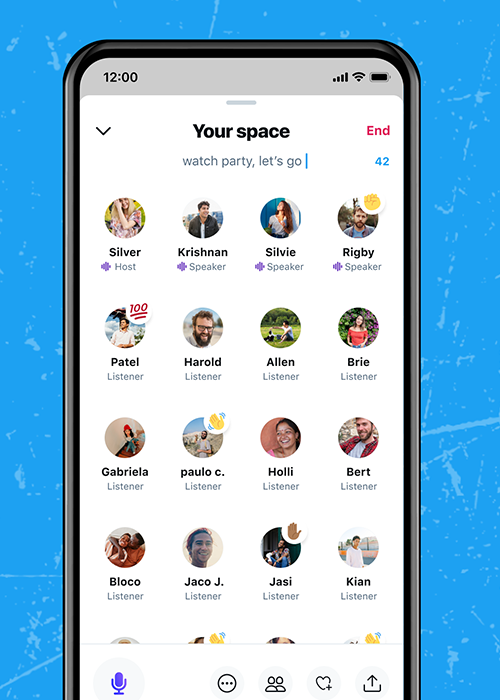 Make it exclusive
You could offer exclusive content or deals to those tuning in as a reward for listening to the conversation in your Space. This also creates feel-good vibes between followers and your brand. Also, Ticketed Spaces (launching to Beta soon), helps Hosts create unique and exclusive live audio experiences in Twitter Spaces – ones your audience is willing to pay for. With Ticketed Spaces, you have flexibility in setting the number of tickets and ticket price, which can be as low as $1 and as high as $999.
Ramp it up…
Just like you would with any event or promotion on Twitter, it's important to put it on your audience's radar ahead of time so they can get excited and help spread the word. You can schedule Spaces up to 14 days in advance, and set reminders and push notifications. 
Be sure to Tweet about your scheduled Space, and try using a video or visual that includes the event details and topics. If you have talent or guest speakers involved, ask them to Tweet about it too!
...then shout from the rooftops
When your Space is live, Tweet the link to your Timeline to remind your followers it's happening. Then while in your Space, click on the share menu to share your Space via DMs or customized Tweet cards. 
When your Space has started, followers will be able to find it via the Spacebar at the top of their timeline, via the Spaces Tab at the bottom of their screen, and also via the Host's avatar directly on their profile page — a purple ring around your profile photo indicates a live Space.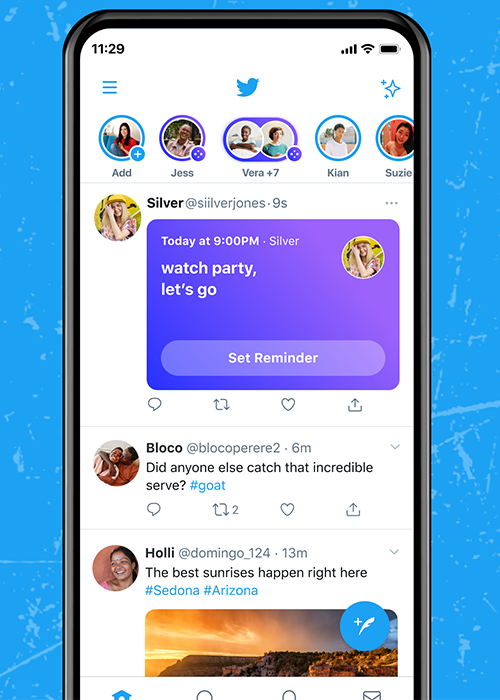 Sharing is caring 
Guide the conversation around your campaign or promotions by sharing relevant Tweets into your Space. You can do this by navigating to your timeline, finding the Tweet, and pressing the share icon. Anyone who can speak in a Space can share a Tweet, and it can be any Tweet, not just one of their own.
Don't forget you can live Tweet throughout the Space for anyone who wants to know what's happening but can't join the conversation at the time. 

Ready to get started? Tap into Twitter Spaces.
Ready to advertise on Twitter?