Thought leadership hashtags and keywords to join the conversation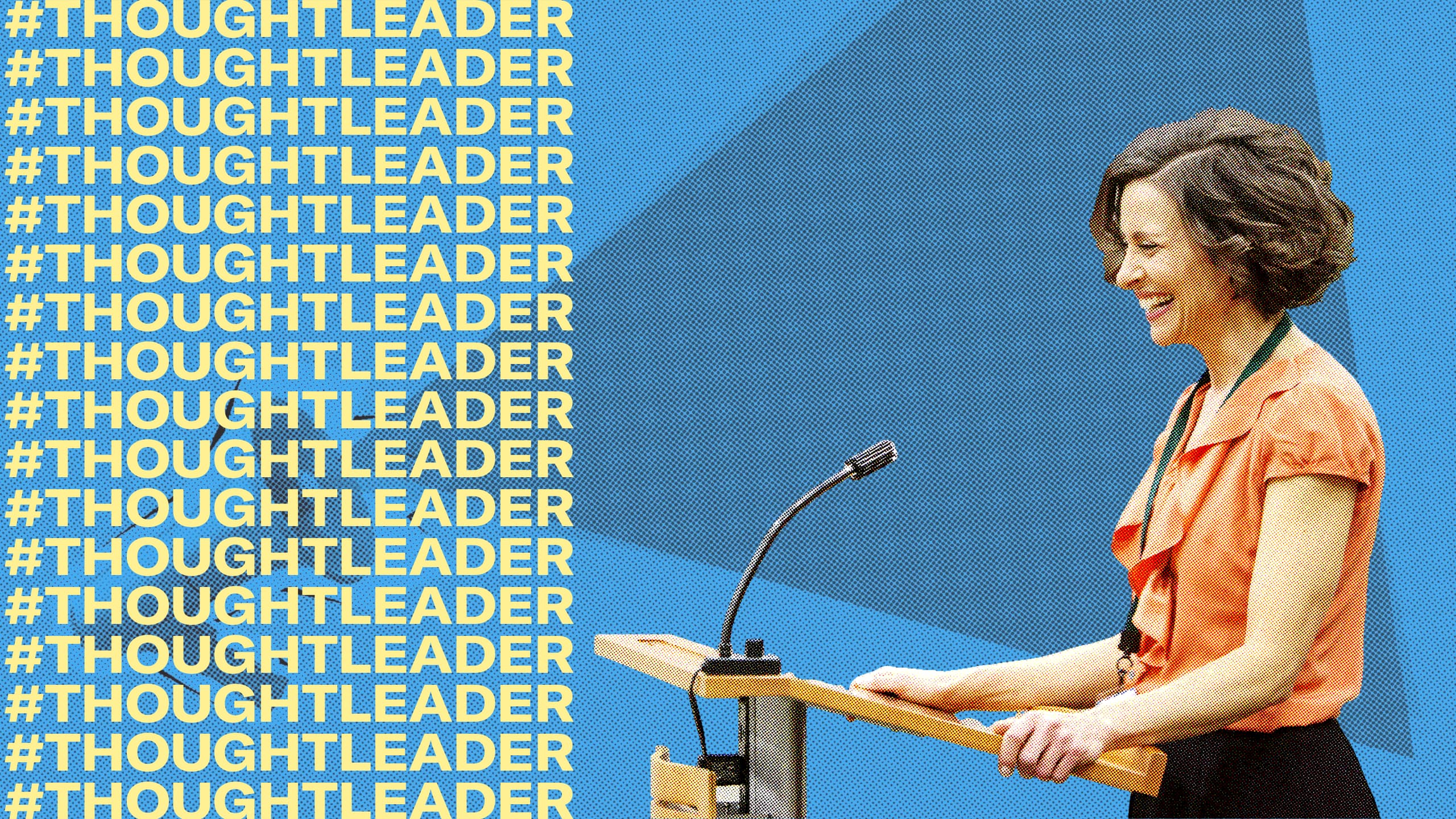 In case you hadn't heard, we're big on thought leadership and nailing personal branding on Twitter. Aside from taking inspiration from these five thought leaders, there are two other ways you can join the conversation and increase your visibility – hashtags and keywords. 
We're breaking down the top hashtags and keywords that will put your Tweets in front of the thought leadership community on Twitter. They'll also help you to find relevant content and conversations to take part in. Trust us, the conversations in this community are a treasure trove.
Top hashtags for thought leadership 
What better place to start? #ThoughtLeadership and #ThoughtLeader are the most fruitful hashtags you can use – if you'd like more specific results for your own industry, simply add in a keyword after the hashtag, such as 'marketing', 'tech', 'healthcare', or 'sales'. 
Our research found that 90% of people on Twitter expect CEOs to ask and answer questions about their company and industry.1 Using these hashtags is the perfect way to tap into these kinds of conversations.

These hashtags enable you to take part in social listening too, gaining an understanding of both your audience and your peers. If you engage with these people on Twitter you have the opportunity to build a loyal community and amplify your own content.
#ConnectedLeadership is all about showing up and connecting to the things that matter to your Twitter followers and within your industry. It's more vulnerable than some of the thought leadership conversation on Twitter, and offers a range of thoughts on topics like diversity and inclusion and sustainable business. 
69% of people on Twitter perceive a company leader on Twitter as one who cares about their customers,2 so showing up can have a positive impact on your personal branding.
When leaders live by their words and follow-through with the things they advocate for, it's #ActionLeadership in operation. It's easy to say you believe in something and want to commit to it – following through on these commitments is the important part. 
If you search #ActionLeadership or #ActionLeader on Twitter you'll be met by thought leaders, executives, and experts in their field, as well as others calling them out to commend them and the change they are inspiring.
The marketing community on Twitter is ever-growing and passionate. In 2021, there were over 117K #MarketingTwitter Tweets, and over four million #Marketing Tweets.3
The people in this community are looking for advice and ways to elevate their marketing careers, so will always be receptive to content shared by thought leaders. 
No matter if you're an expert in the field of marketing, or you're experienced in marketing in your own personal brand or industry, #MarketingTwitter has the conversations you want to connect to. Take a look at this collection of marketing career insights for inspiration.
The conversation around #DigitalLeadership offers an insight into the traits, tactics, and mindsets of thought leaders. You'll find valuable conversation around #Networking, #Strategy, diversity and inclusion, events, webinars, and how to overcome challenges in your career and business alike.
Top keywords for thought leadership 
Here are just a few of the keywords you can search to connect to the thought leadership conversation: 
Thought leadership

Thought leader

Industry insights 

Industry leader

Career tips

Career advice

Personal branding
Don't forget to try Twitter advanced search to really refine your results. 
Use these hashtags and keywords to take part in what Twitter does best – create and drive important conversations. Follow us on @TwitterBusiness for more inspiration, tips, and insights.
​​Additional reading:
1.Source: Maru, Twitter Insiders, Nov 2019. Q. How much would you expect company CEOs/senior leaders to do the following on Twitter...? Bases: Total respondents who follow at least one CEO n=173.
2. Source: Maru, Twitter Insiders, Nov 2019. Q. How much do you agree with each of the following statements about CEOs/senior leaders on TWitter? Bases: Total respondents who follow at least one CEO n=173.
3. Source: Twitter internal data, global data. Time Frame: 1/1/21-1/1/22. Data retrieved January 2022.
Ready to advertise on Twitter?