6 things to Tweet about this Thanksgiving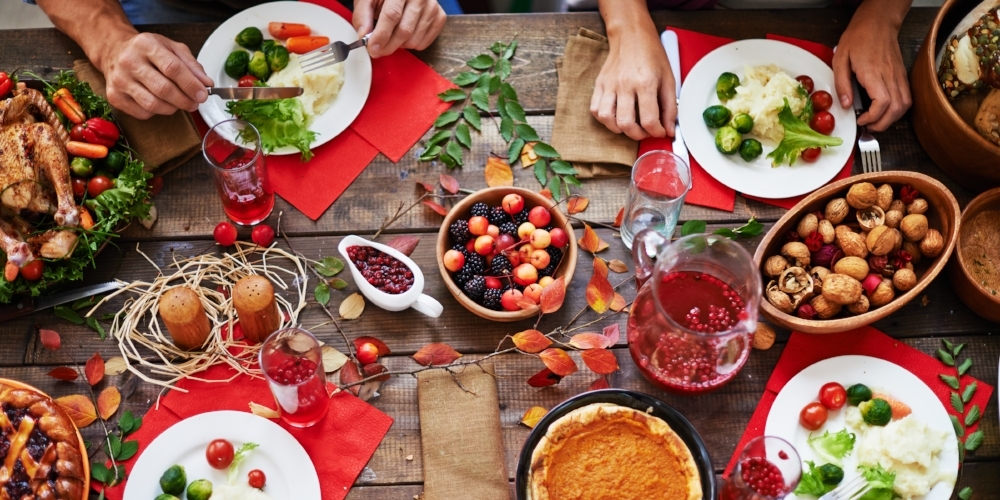 Twitter is buzzing during the holiday season as people excitedly come together to share ideas and make plans — so much so in the US alone there were 18 million Tweets about #Thanksgiving last year.1 And the 2021 holiday period is set to be busier than ever, as families eagerly reunite after months of pandemic restrictions.

This makes it a great time for brands to join in the conversation, increasing Tweet engagements and awareness. But for some small and medium-size businesses, it can also feel like a daunting prospect. How do you stand-out from the crowd and spark conversation in a way that feels authentic?
Here are six things to Tweet about this Thanksgiving that will help you add value and showcase your brand in an authentic way.
Connect the moment to your product
Get creative and think of unique ways to make your products relevant to #Thanksgiving. From bundling products into gift packs, to tweaking the colour, design or messaging, there's sure to be something you can do to adapt your products or services to the holiday season.
#ProTip: Add seasonal hashtags such as #Thanksgiving, #grateful, or #turkey on relevant content to connect your Tweet(s) to the broader conversation. By adding a hashtag, it increases the chance someone interested in those topics or events will engage with your Tweet and discover your business.
@FreshUpdates Tweets a new salad created using traditional Thanksgiving ingredients including pumpkin and roasted vegetables
Share tips and tricks

People are searching for Tweets that help them prepare for the holiday, whether it's recipes and decorations, gift ideas, or fashion and beauty tips. Share advice and time-saving hacks that will inspire your audience and make their life easier.
@LimoneiraCo shares a short video recipe to help their audience in the run up to Thanksgiving
Run a Thanksgiving contest

Giveaways are a great way for your business to boost engagement by encouraging comments, likes, and Retweets that help extend brand awareness and reach beyond your own profile.
@sigmabeauty runs a Thanksgiving giveaway and encouage Retweets and engaement 
Tweet your holiday hours
If your business has different opening hours or delivery slots over the holiday period, be sure to clearly communicate them with your followers.
@vanleeuwen updates their community on their holiday hours

Run a poll
Running a Twitter Poll or asking simple questions to your followers is an easy way to encourage interaction. It's also a great tool for helping you to better understand your customers, their opinions, and what matters to them.
@milkbarstore asked followers what their favourite Thanksgiving dessert is to be part of the holiday conversation in an engaging way

Thank your followers with a special discount
Build loyalty and thank your community for their support by sharing exclusive discounts, sales, or free shipping.
@Resers shared an exclusive coupon with followers for their Thanksgiving side dishes
The holiday period is a fruitful time to connect with your followers and join the conversation. Be strategic and use it as an opportunity to learn more about your audience and spread some positivity to end the year.

Have more questions? Follow @TwitterBusiness for more tips on seasonal marketing, or check out the basics on how to create a campaign. 
1Source: Source: Twitter Internal Data (Semantic Core). Oct 1st, 2020 - Jan 2nd, 2021. US Only.
Ready to advertise on Twitter?