Insights
The impact of conversation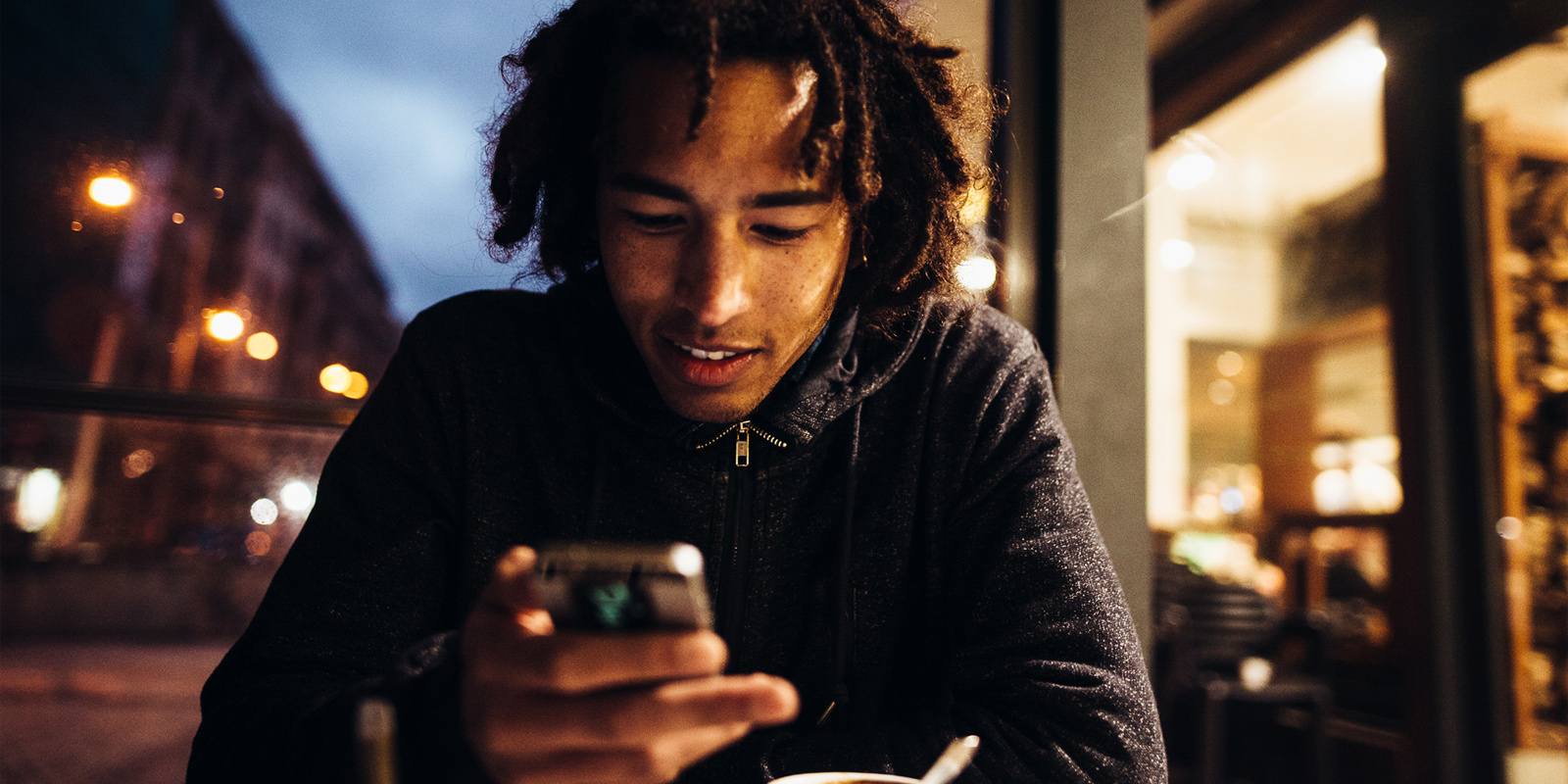 If people didn't talk about your campaign, was it really a success?
People come to Twitter to start, read, and join conversations about what's happening. This includes conversations about brands. What people watch, buy, and consume is a huge part of the conversation on Twitter, presenting an opportunity for brands to connect with people who are uniquely eager and engaged. In other words, when your brand is part of what's happening on Twitter, people are here for it.
Can conversation lead to results? Let's talk about it.
Our research has shown that conversation does drive business impact — based on a meta analysis across 25 brands, our findings demonstrated that there is a statistical link between conversation volume and sales. At the highest end of this link, one brand in our study found that a +10% increase in brand conversation could lead up to a 3% increase in sales.1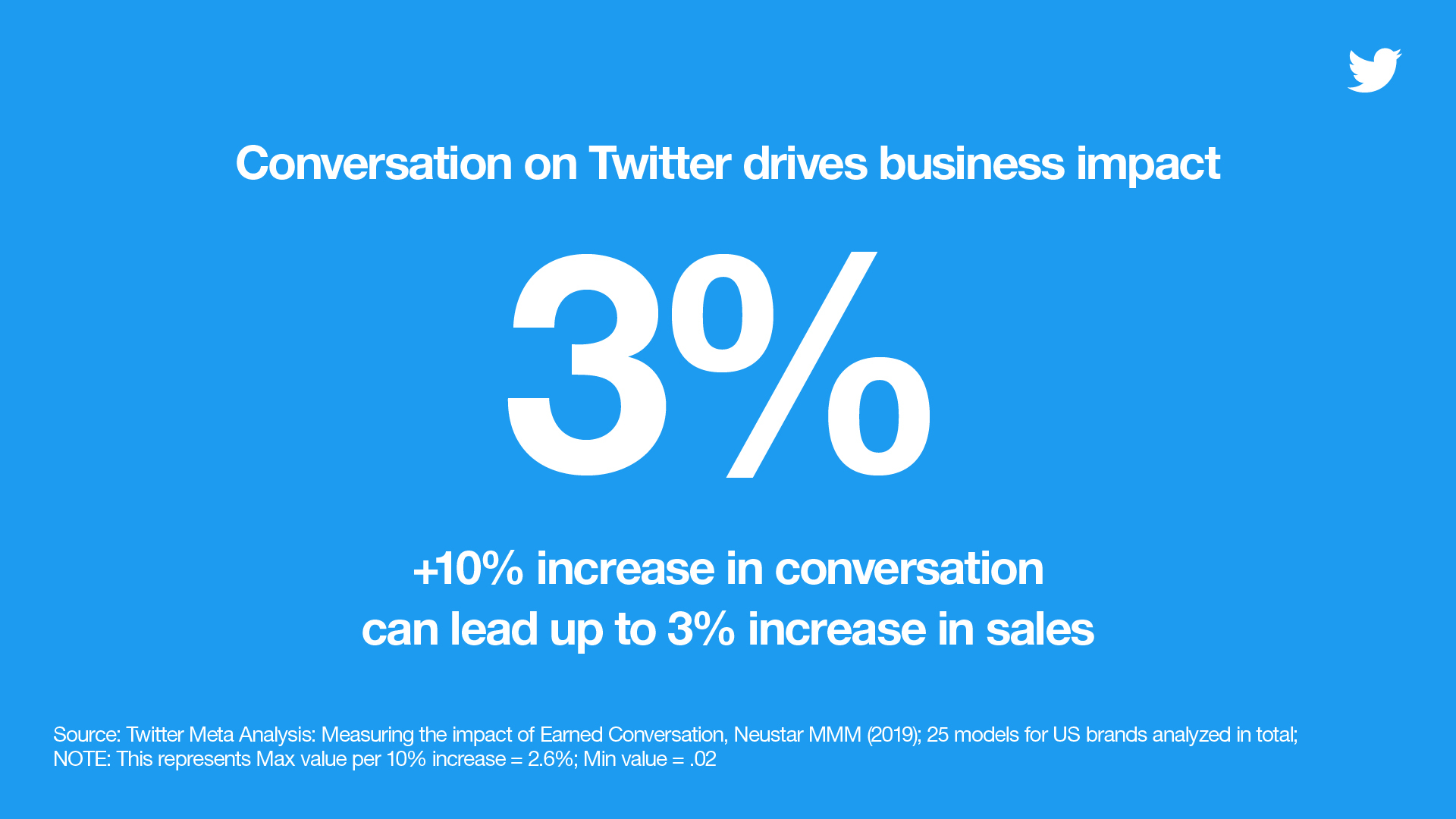 If you're looking to boost conversation about your brand on Twitter, paid media should be in the mix — on average, we've observed paid ads can yield a +105% incremental lift in brand conversation in the US.2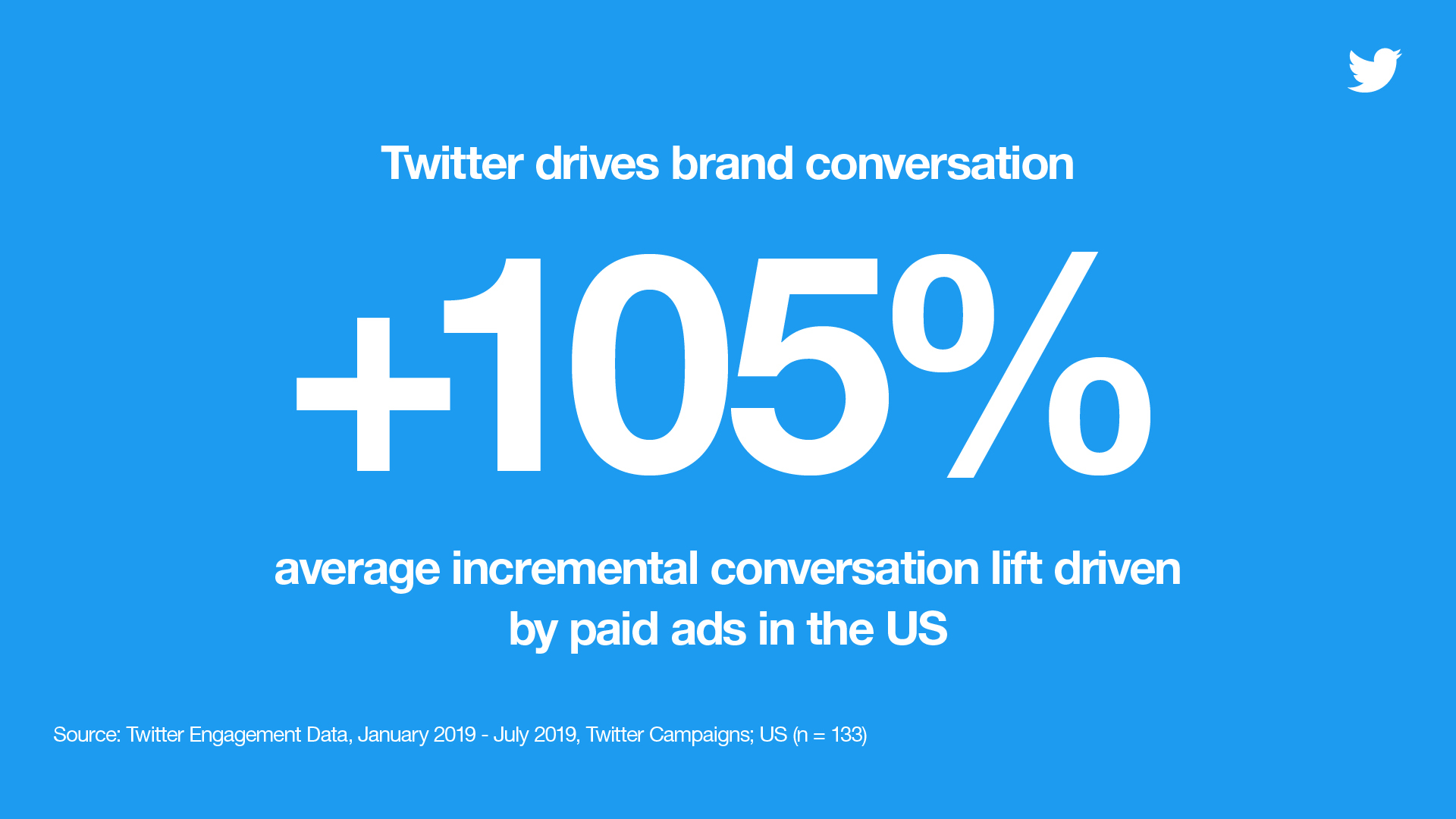 And when compared to other digital advertising platforms, Twitter is three times more efficient at driving brand conversation, having the highest impact on earned conversation per share of media spend.3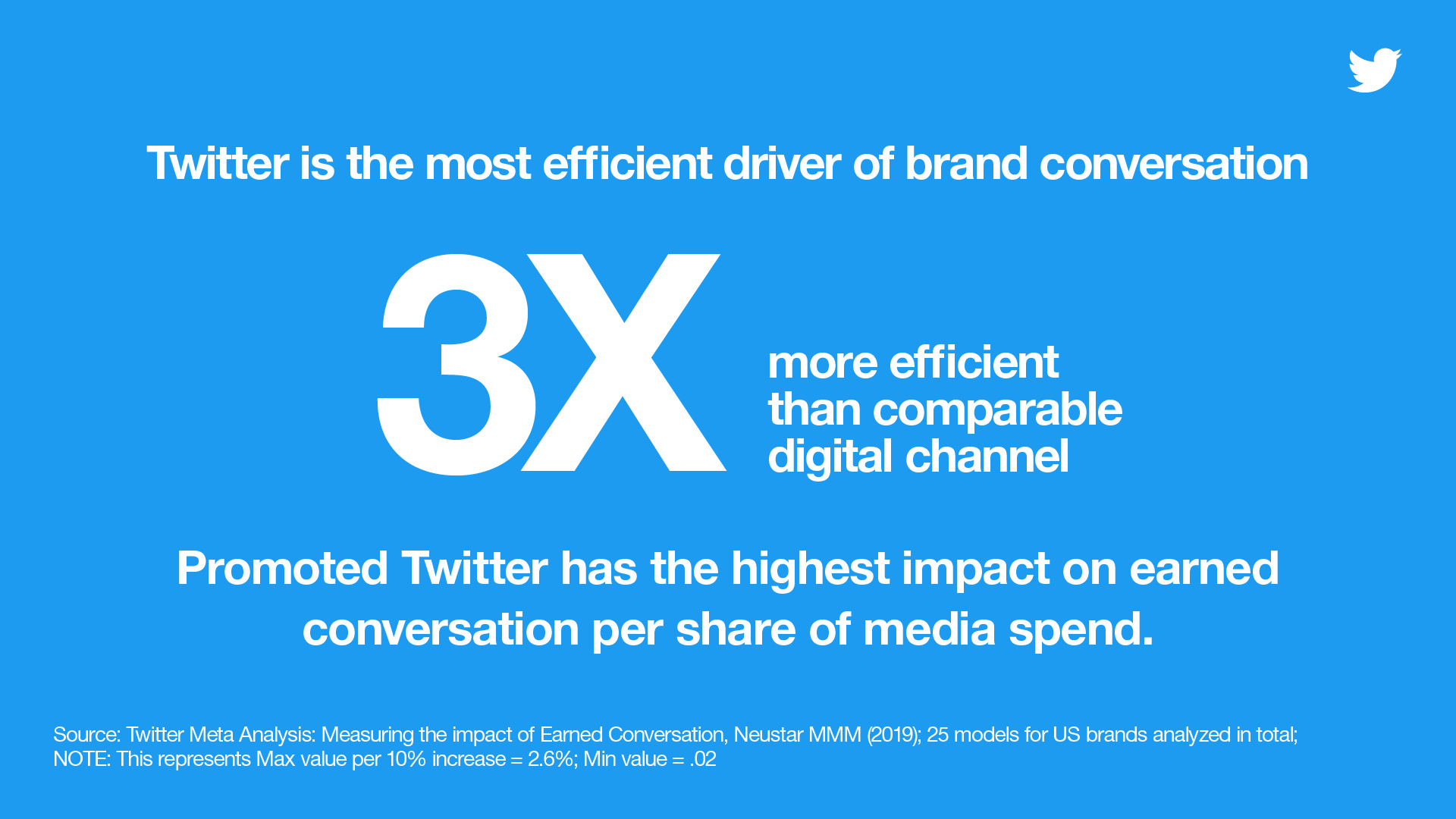 Ready to start a conversation?
Through paid ads, brands have the opportunity to amplify conversation about them, especially on Twitter. Word-of-mouth has always been important, but now marketers have the opportunity to understand how ads influence conversation in a material way that leads to business impact. Stay connected with us as we continue following the talk on Twitter to understand the value conversation has for your brand. 
Sources:
1. Twitter Meta Analysis: Measuring the impact of Earned Conversation, Neustar MMM (2019); 25 models for US brands analyzed in total; NOTE: This represents Max value per 10% increase = 2.6%; Min value = .02
2. Twitter Engagement Data, January 2019 - July 2019, Twitter Campaigns; US (n = 133)
3. Efficiency is defined as % share of earned conversation / % share of media spend