X festive season social media calendar 2022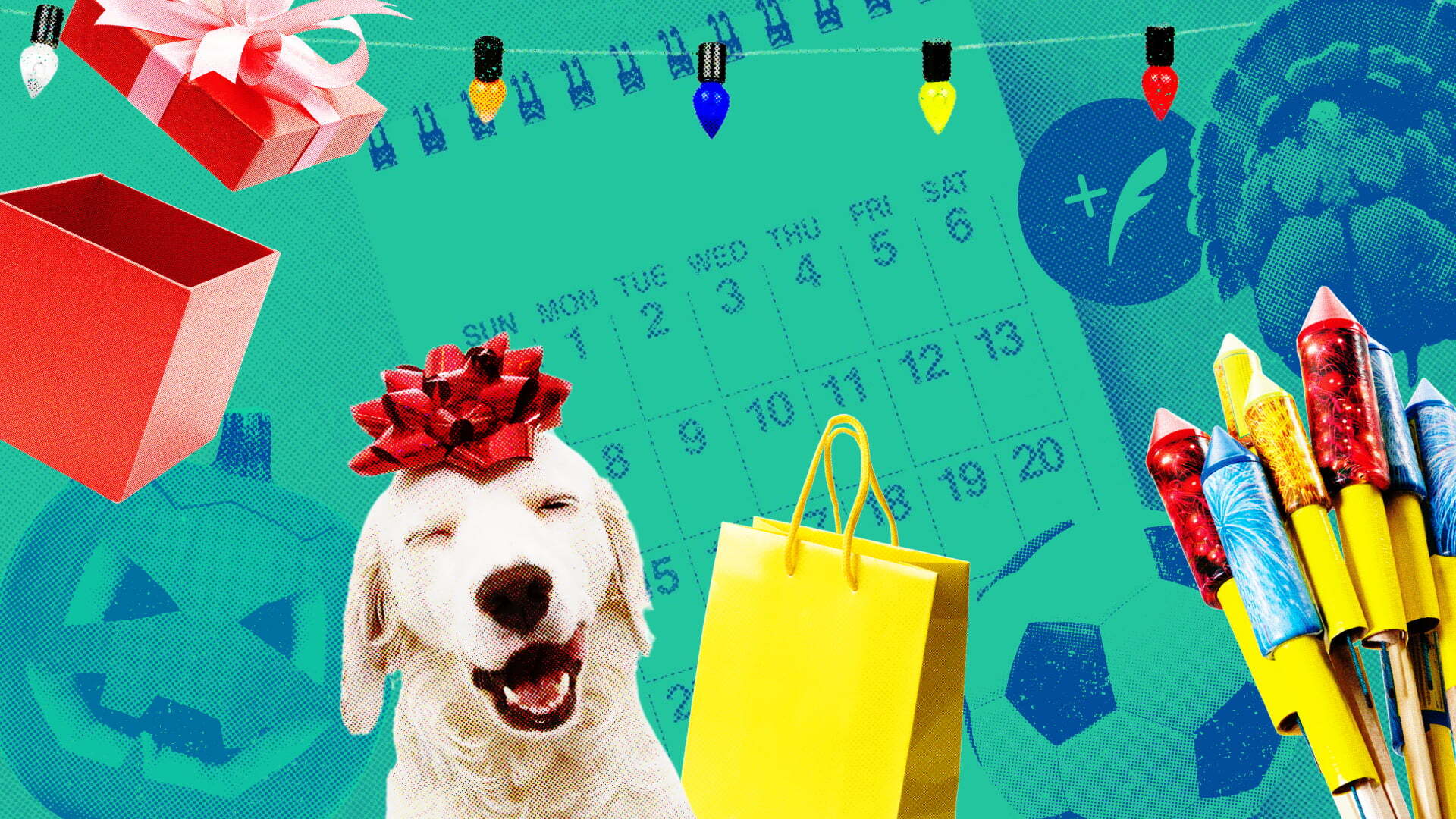 Even in a year filled with uncertainties, some things never change. And the importance of the festive season for brands and businesses is one of those guarantees. 
People come to X to connect and celebrate, to get inspired, and to shop — and this year people are starting the holiday conversation earlier than before. 
Start preparing now and be the brand people talk about (and gift) this festive season.
October
After the back to school rush, Halloween is the next big connect moment on X. Halloween offers the perfect opportunity for your brand to join in the spooky fun and share promotions, themed launches, and tongue-in-cheek Posts.
October also signals the beginning of the festive holiday season, so it's a good time to get planning for any larger festive season campaigns. 
Want to go big this year? Connect with an X Ads specialist now to learn about Takeover and Amplify options later in the festive season. 
October 10: Canadian Thanksgiving
October 24: Diwali 
October 31: Halloween
Don't forget cultural moments too. Movies and TV and Halloween films are big topics around this time of year for example, Halloween Ends on October 14th in the US and the follow up to the cult classic, Hocus Pocus — Hocus Pocus 2, which releases September 30th globally. 
Check out this blog on ways you can use TV and film to connect with followers over the festive season for more tips.
November
November is a great time to promote seasonal offers and tap into your followers' excitement for the coming winter holidays. 
Good things to Post include gift guides, seasonal decor, limited edition items such as flavors or scents, Black Friday and Cyber Monday information (if your brand is taking part), and any important timelines such as last order dates for custom made gifts.
November is also a month of gratitude, especially in the United States, with Veterans Day and Thanksgiving. Showcase your brand values around common issues like the environment, your customers, or whatever you can be thankful for. 

Finally, this year The World Cup kicks off on the 20th of November — find out more about this event and how to connect with sports fans on X.
November 1: All Saints' Day (US) 
November 2: Dia de los Muertos
November 11: Veterans Day in the US / Remembrance Day in UK
November 24: Thanksgiving 
November 20: World Cup begins
November 25: Black Friday - key shopping day
November 26: Small Business Saturday (US) - key shopping day
November 28: Cyber Monday - key shopping day
Again, keep your eye out for cultural moments that may arise and act quickly to connect and build cultural relevance for your brand. 

Looking for a resource to help you plan your Posts? Download the X Planner or our Connect Playbook for a full 101 guide on how to connect to topical events on X.
December
December is packed full of reasons to celebrate friends, family, and customers. Your audience is excited and taking action. 
They're shopping for loved ones, decorating their homes, hosting gatherings and enjoying the season. But with all of the activity, consumers are likely stressed and need help to get everything done while staying in their holiday spirit.
For you, this is a perfect time to engage with your customers and show how you can help. Use 3+ ad formats to drive maximum results and don't forget to maintain a strong organic presence too. 
For example, last minute gift suggestions, an X Poll to gauge the mood, festive Posts that connect with topical moments like Christmas movies or seasonal food and drink. Use hashtags to expand your reach too, for example #Christmas and #MerryChristmas.
December 3: Small Business Saturday (UK) - key shopping day
December 18: First day of Hanukkah
December 18: World Cup final
December 21: Winter Solstice
December 24: Christmas Eve
December 25: Christmas Day
December 26: Last Day of Hanukkah
December 26: Boxing Day - key shopping day
December 26: Kwanzaa Begins
December 31: New Years Eve
With this timeline in mind, start preparing for the festive season now. 

Plan your campaigns and create content ahead of time so the 2022 holidays don't pass you by — get in touch for campaign support and visit the X holiday hub for more insights and festive resources.