Perspective
The Conversation: Eurovision brings the party to Twitter

Twitter is the destination for Eurovision fans to connect around the song contest
When it comes to big nights in entertainment like Eurovision (@Eurovision), there is one place fans are guaranteed to be — Twitter. From the casual to the die-hard fans, Twitter is the place to be for the @Eurovision buzz as fans get their viewing parties started. 
We're here to let the spotlight shine on some insights and share more about this epic song contest.
This Eurovision is set to be the biggest ever
As the @Eurovision hype grows year over year in the UK, 2022 is set to be the biggest year yet for fans. 'Fashionably late' is out the window as conversations warm up well ahead of the song contest.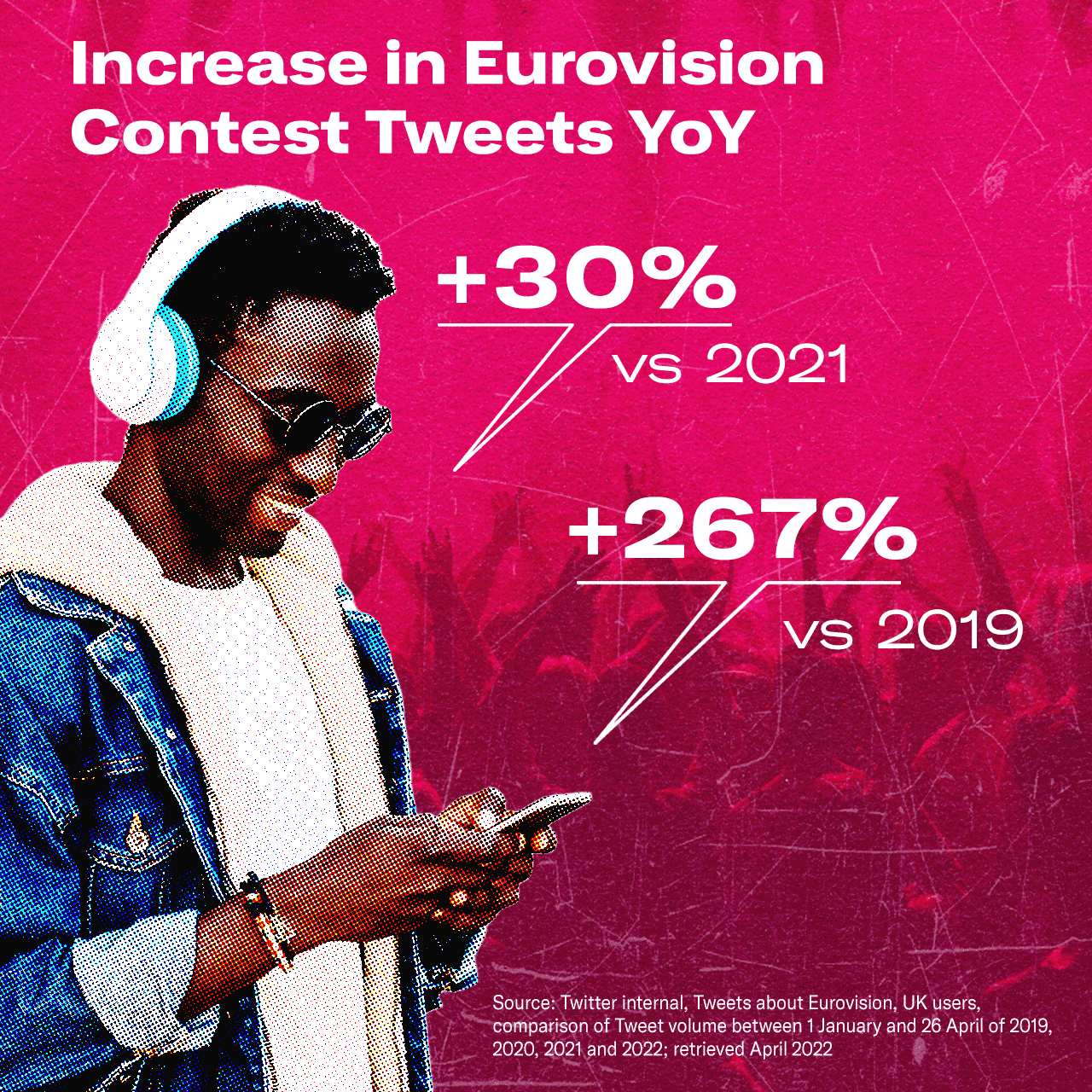 It's one of the most Tweeted single-day events of the year — yes, bigger than the Champions League Final. So, prepare for everyone from the superfans to the one-off Joes to come out of the woodwork and join the conversation.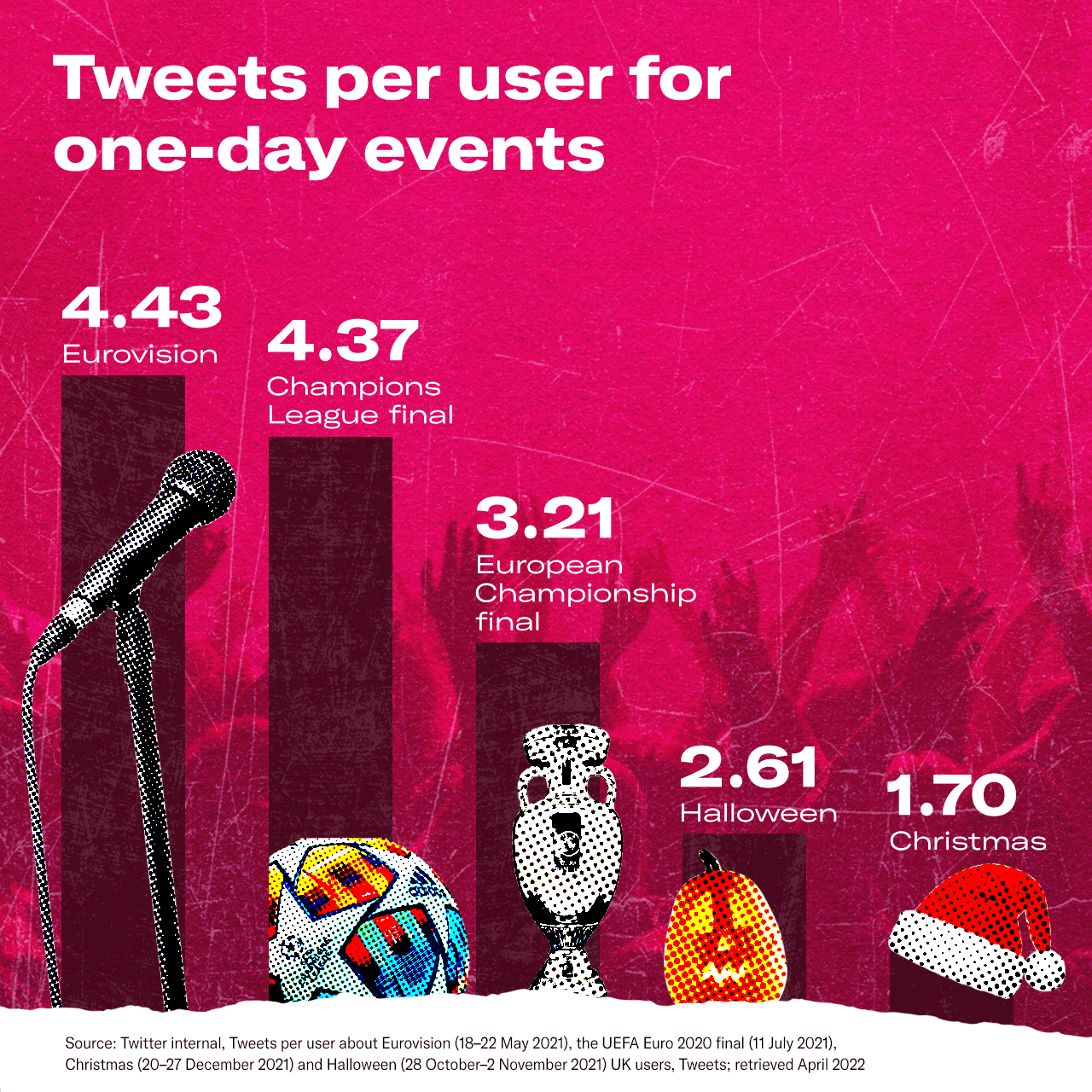 It's not just superfans driving the conversation
@Eurovision draws audiences from all walks of life. But while you're most likely to hear from the one-Tweet wonders, the superfans will be on hand to get stuck in full-blown Twitter debates.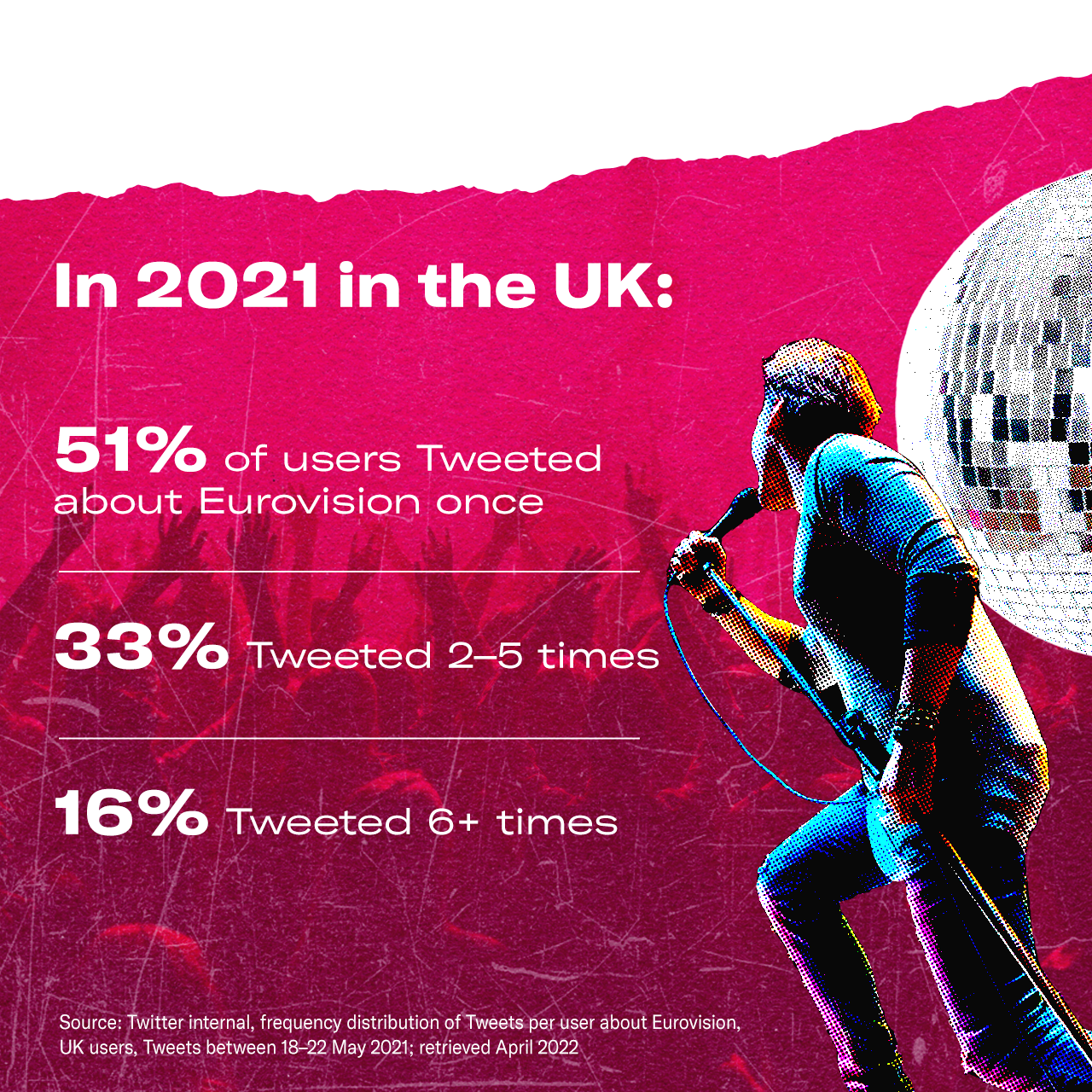 This year might be the year for the UK
Expectations are high in the UK, with 78% feeling optimistic about this year's entry1. Sam Ryder (@SamRyderMusic) will be wooing Europe with his rendition of 'Space Man', fully backed by the Brits.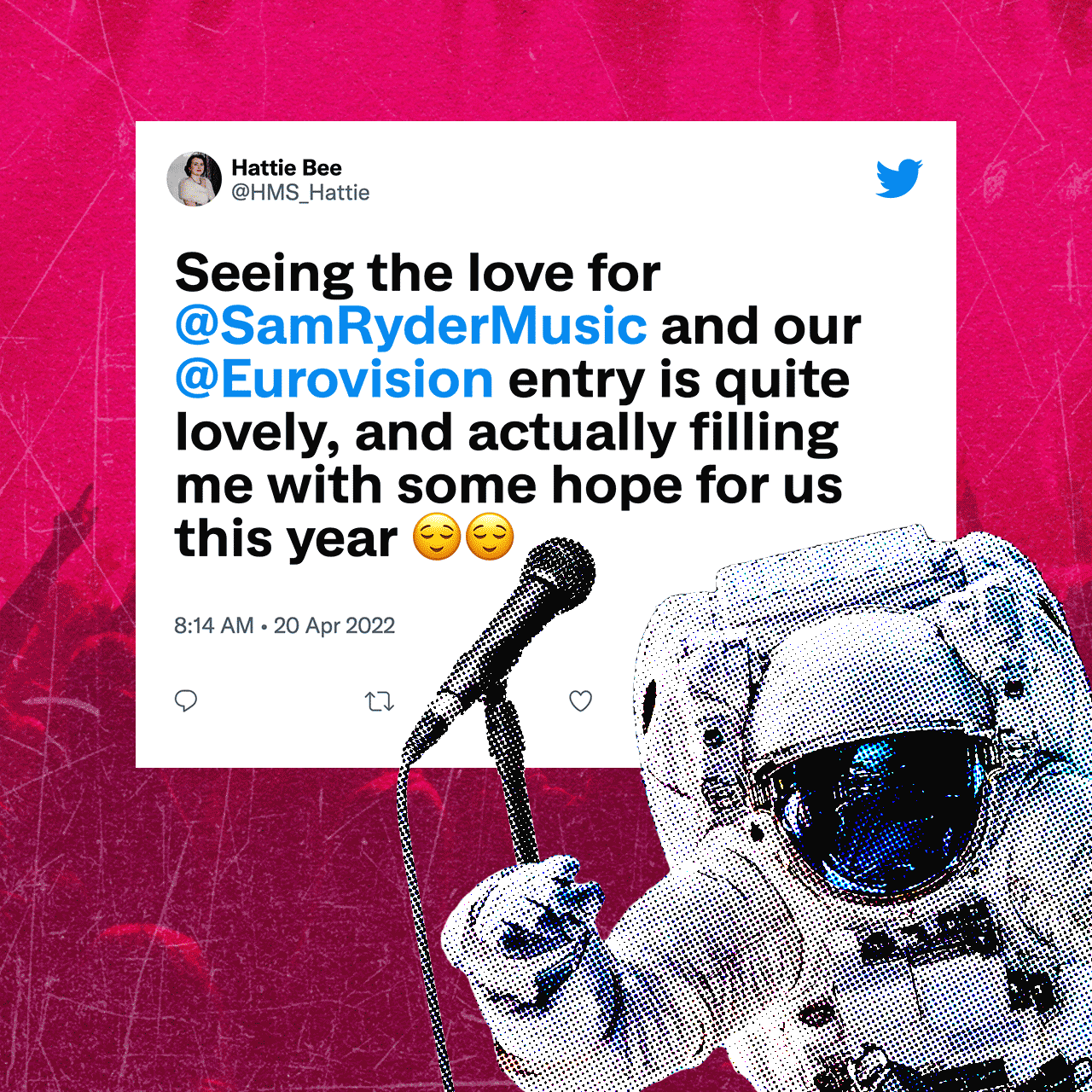 The contest has created some true stars
As millions tune in worldwide to watch and Tweet, the Eurovision song contest offers a massive stage to spotlight @SamRyderMusic's talent. @Eurovision has launched countless stars over the years, including last year's winner, Måneskin (@thisismaneskin). We know that it's only the beginning of his fame — Twitter is only just getting started.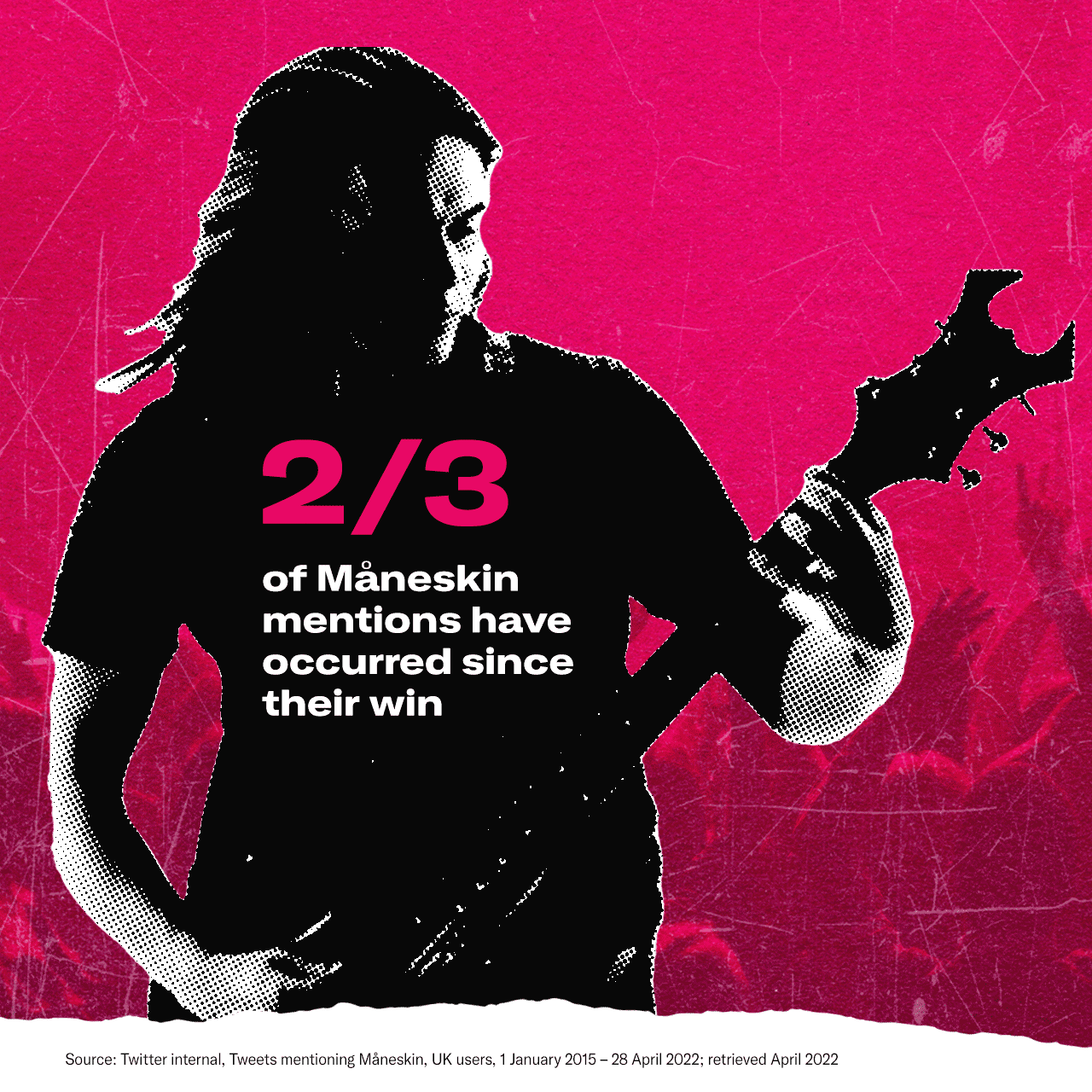 Twitter is the Eurovision destination, and brands can win it all
So, don't miss out on the action. This could be the year that the UK takes the crown once more after a 25-year wait since Katrina & The Waves (@KatrinasWeb) last won Eurovision.
So, why not make sure your brand is centre stage this year. Join the conversation.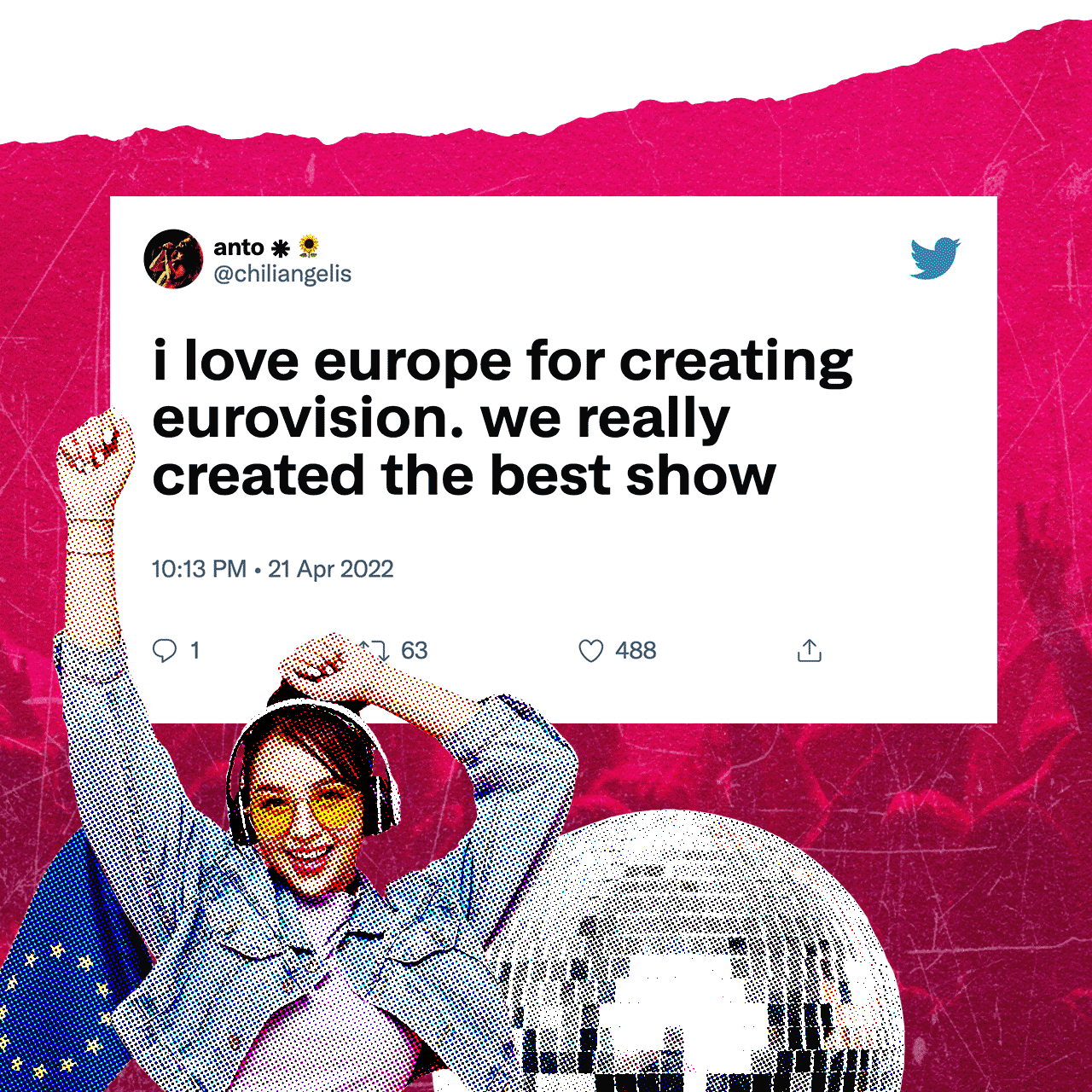 Sources:
1. Brandwatch, sentiment analysis of Tweets mentioning Sam Ryder, UK Tweets, 9–16 March 2022; retrieved April 2022.
Successful marketing efforts start with knowing your audience. Twitter's tools help you to dig deep.
Reach your most valuable audience at scale when it matters most.