Insights
The Conversation: Twitter counts down to Qatar 2022

We've barely recovered from the jubilation of the Women's Euro, and the new Premier League season is only just kicking off, but the nation is already thinking ahead to Qatar 2022 and World Cup glory. 
As brands, it's time to think about how to connect to the next tournament; some brands did an incredible job for the Women's Euros. 

If you missed the Women's Euros, or wish you made a bigger splash, let's get you ready to go big for the World Cup because we're less than 100 days away. 
The Lionesses (@Lionesses) at the Euros has cheered the nation, and both England teams are benefiting from increased attention as a result. And, with the men's team making the final last year,  there's more  hope than ever that @England will end their trophy drought.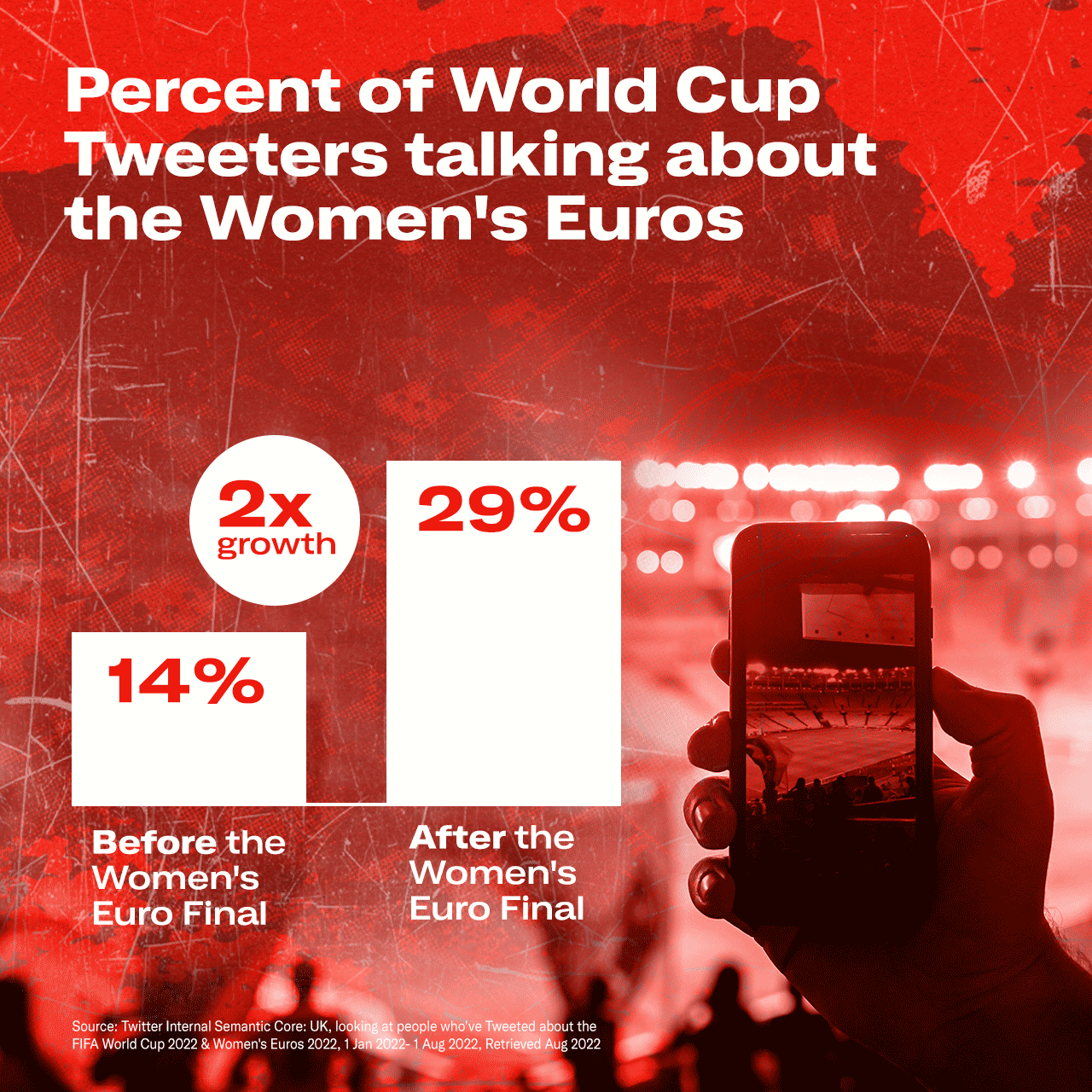 We talk about football. A lot …
Unsurprisingly, all this extra attention means that conversation around football is growing. Every hour, there are more Tweets about football in the UK than there have been total goals between the men's and women's World Cup tournaments ever.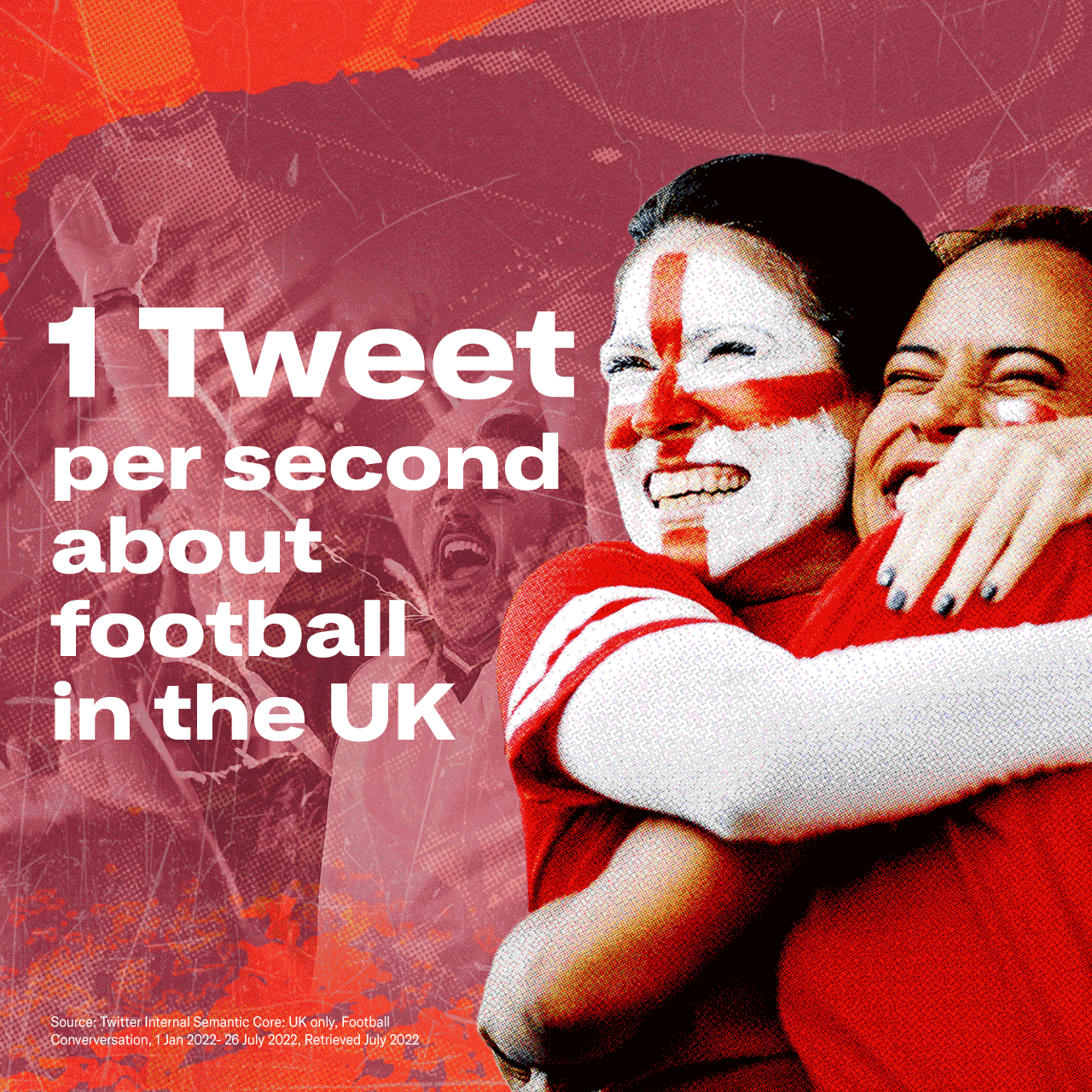 And the summer break isn't for everyone
The World Cup's absence has been felt this summer. However, not as much as you might think. Only one in five Tweets about the World Cup are about how much we've missed it. Has November 21st ever been so anticipated?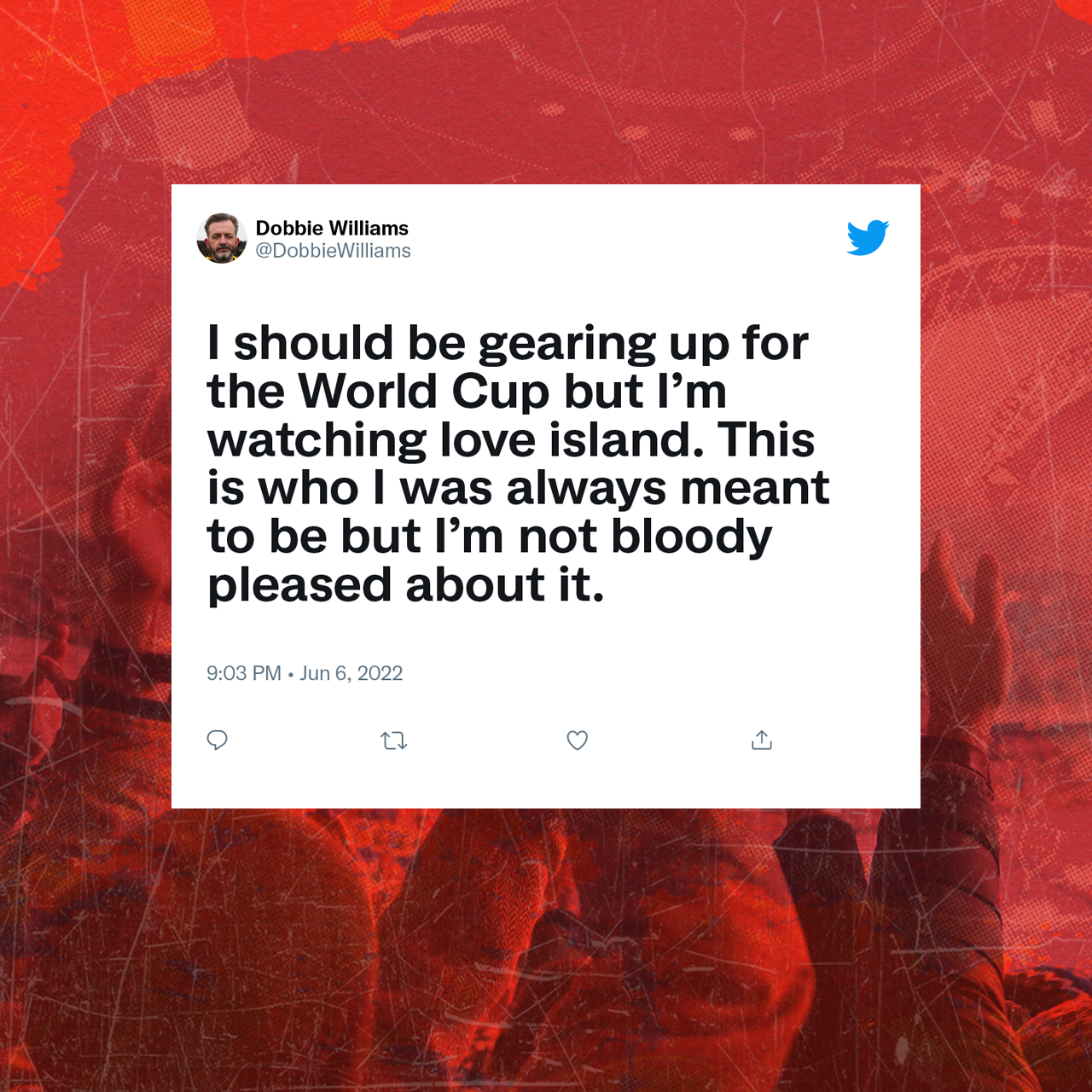 There's more to football than sport
There are lots of entry points into the football chat. From players and journos, to meme accounts, there's a whole world out there surrounding football. Football foodies have helped @FootyScran and @FootyBevs, which celebrate the best (and worst) culinary experiences at stadiums, skyrocket in popularity this year.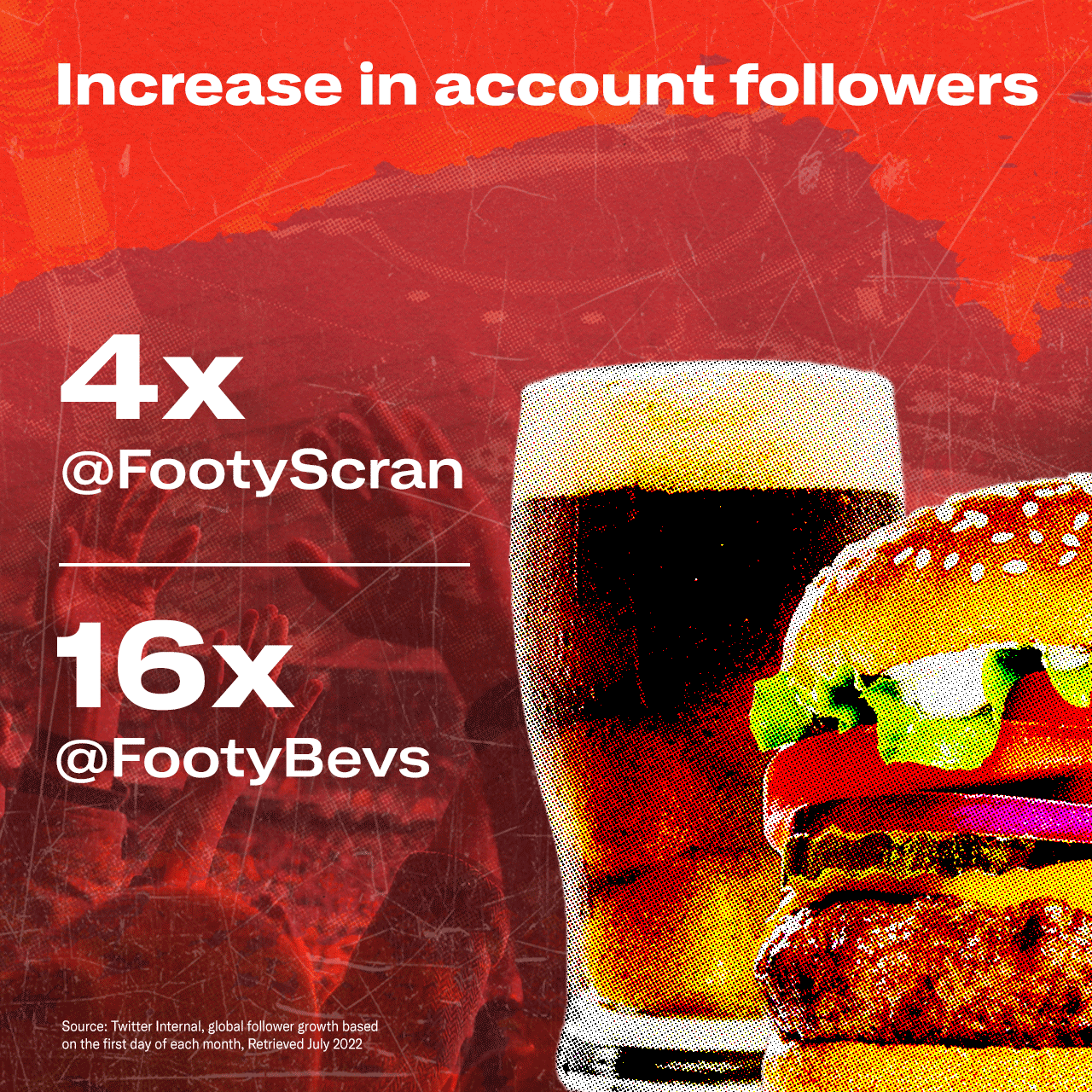 Cheers to the beautiful gamers
When the full-time whistle blows and the post-match hot takes have cooled, where do football aficionados go to relax? They simply switch focus from one game to another.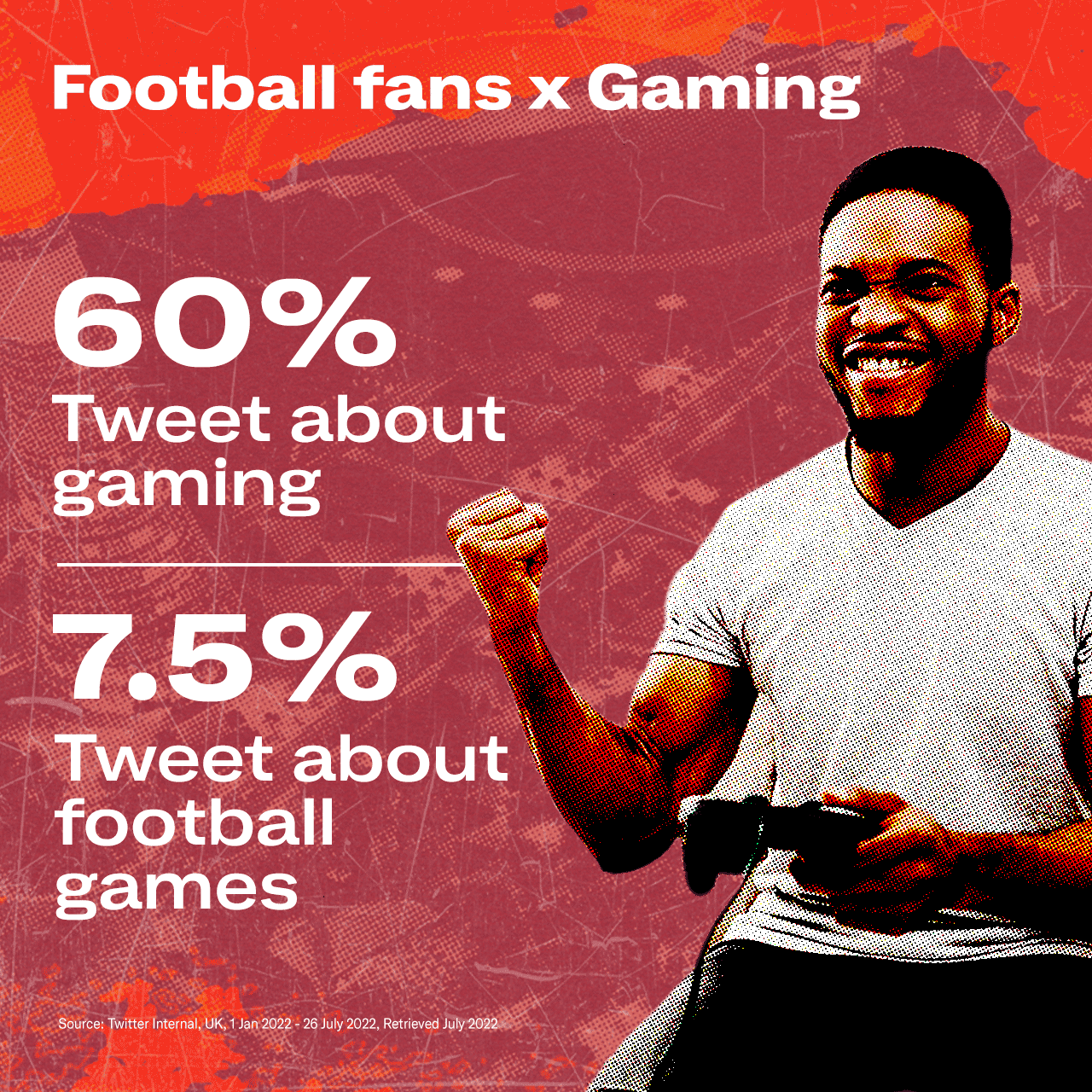 100 Days out, it's time to get involved
The @Lionesses win was just the start for international football this year. With their Euros win, and the England men's team finishing as runners-up at #EURO2020, the World Cup is primed to be bigger than ever in the UK. 
For brands, there are a number of ways to get involved with the conversation on Twitter, even if it's asking someone to rate your scran.
Twitter is not only where football conversation around big games and tournaments happens; it is where you can find it all. Whethere it's the anticipation, video highlights, memes, or the post-match conversation; Twitter is where football lives.