How to tap into mobile trends and increase in-store holiday purchases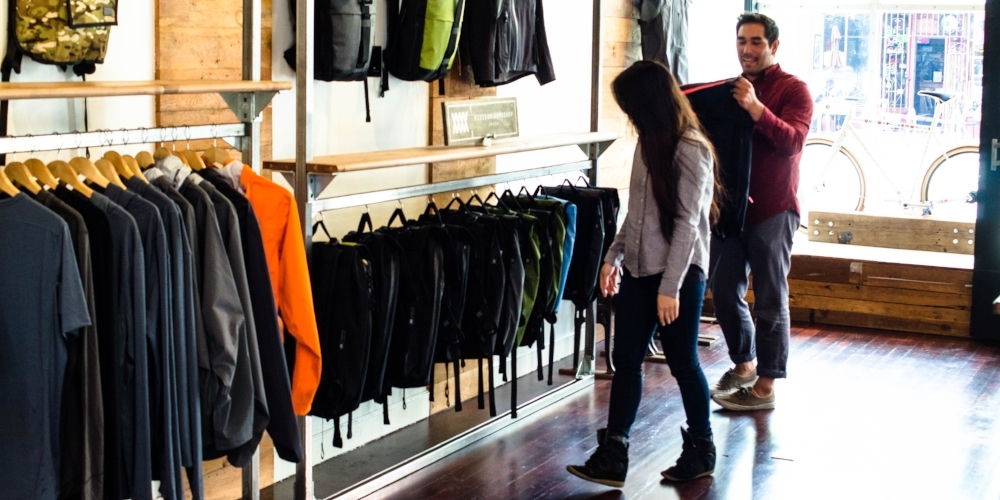 Sometimes it's difficult to imagine a world without cell phones. Where were we before we had a device that allowed us to be constantly connected to information? A recent Nielson study found that 74% of respondents say they appreciate the freedom of being connected anywhere, anytime, and 70% strongly or somewhat agree that their mobile device has made their life better. This instant access to information has not only changed the way we communicate, but also the way we shop in stores.

We often chat about how mobile trends impact e-commerce, but it's equally critical for brick-and-mortar retailers to understand how it influences in-store purchases. We've all seen (or been) that person engrossed on their phone while shopping — but what are they looking for? To get a deeper understanding of how Twitter shoppers are using their devices in stores we've partnered with research company Euromonitor International (@Euromonitor). 

Follow our data driven tips to leverage Twitter, bring shoppers into your shop, and drive sales this holiday season.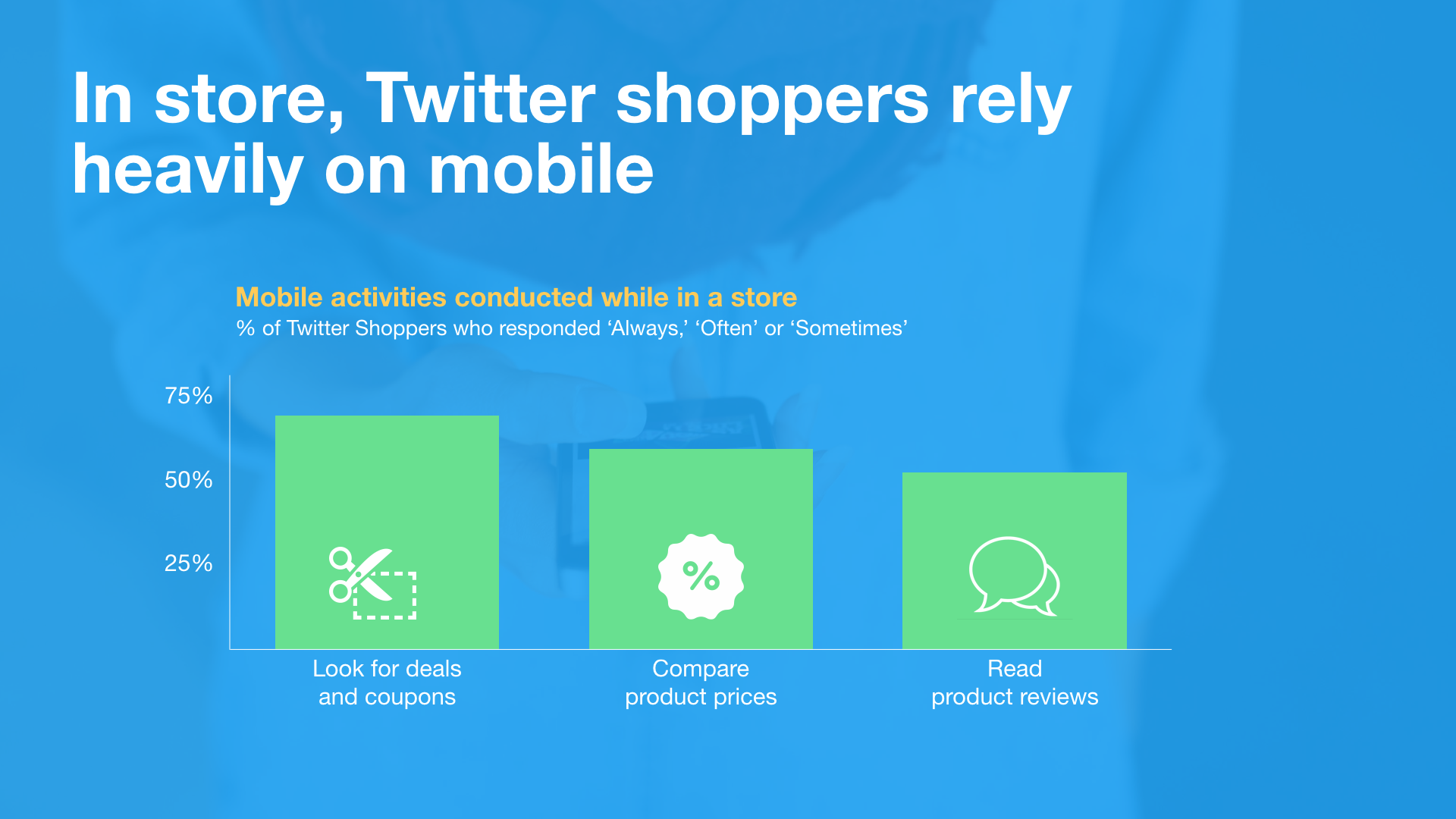 Feature holiday deals and coupons 
Deals and discounts are the most popular information people onTwitter are looking for while out shopping. With 70% of respondents using their phones to look for deals while they shop and 43% likely to visit a store after seeing a deal on Twitter, there is a large opportunity to surface this information and increase purchases.

73% of consumers are more likely to buy from a small business during the holidays if they see a sale, deal, or special on Twitter.* Make this information easy to access for your customers by Tweeting your best holiday discounts often. This is the perfect time to promote your best deals and include a festive image that showcases your products. Avoid generic holiday imagery and put your products front and center.
Use the Tweet activity dashboard to monitor engagement rates and identify which content drives the most engagement — this will help give you a better understanding of what your audience wants to see. Once you find which deals are resonating most with your audience, increase your reach by featuring your best performing content in a Twitter Ads campaign.
Show price comparisons
Gone are the days of having to research the best deals before heading out to shop. Mobile devices make it easy for people to comparison shop on the go. This is a rising trend with 60% of Twitter shoppers using their phones to compare prices while in a store. If you are selling products that can be purchased at other retailers and have the best price, let people know. 
Highlight product reviews 
53% of Twitter shoppers have read product reviews on their phone while in store. Have you recently had positive press coverage? A loyal customer Tweet you some love? A local blogger write a post on your store? Highlight and promote your positive reviews to add a level of social proof to your business. This will not only attract interested customers into your shop, but help be the extra push they need to make the purchase.
Try out these tips by creating Twitter Ads of your own. Create a campaign today.

Source | Euromonitor International, Research Commissioned by Twitter, 2015
* Twitter + Millward Brown, Holiday Insights Study, 2015
Ready to advertise on Twitter?