How to tap into the #Career conversation on Twitter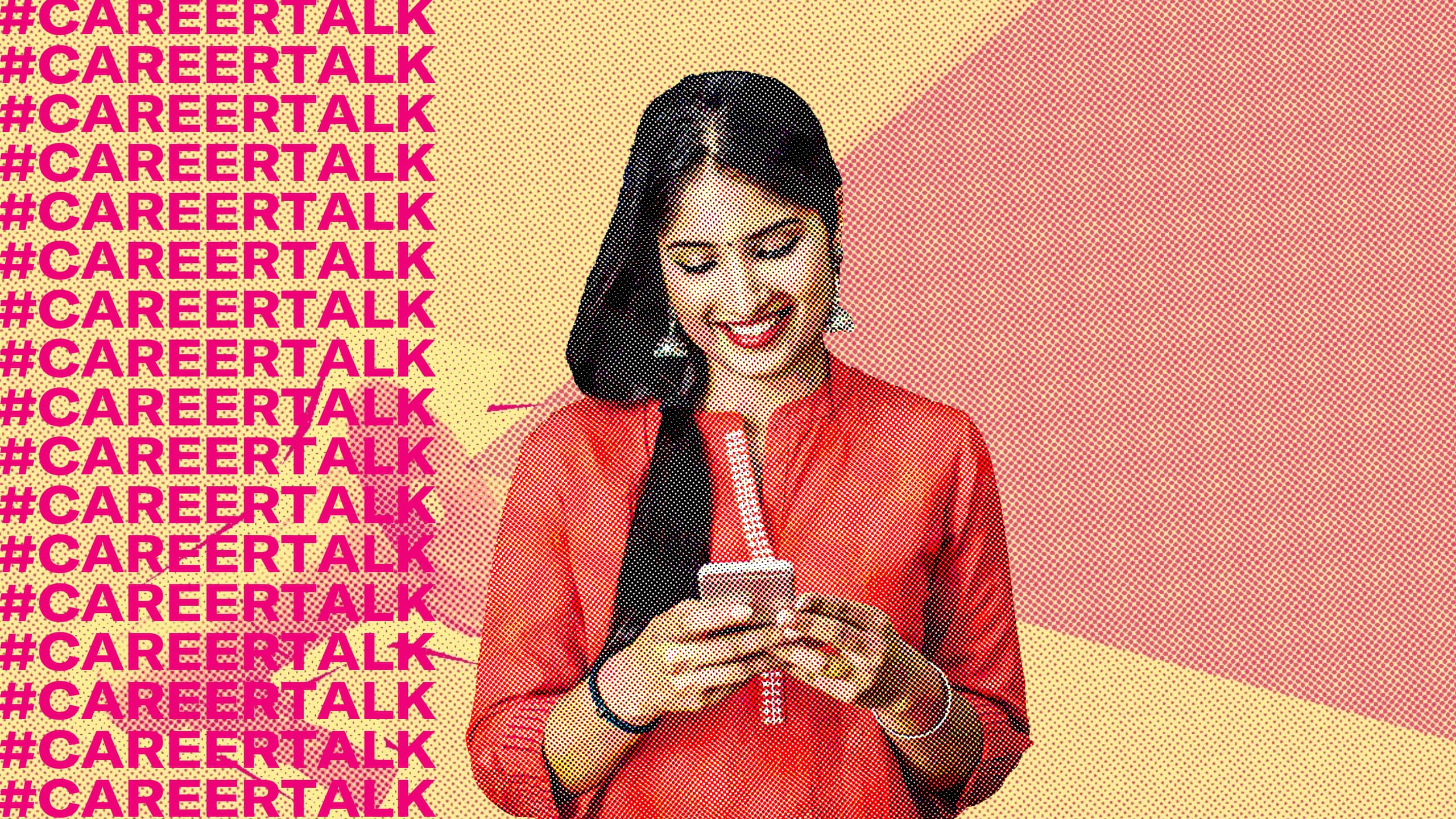 There were over 50 million Tweets featuring the word 'career' in 20211. That's a lot of conversation around one topic in one place. So how do you join in and tap into the vast amounts of advice, opportunities, and tips being shared? You know we've got you covered. 
Here are seven ways you can tap into the #Career conversation on Twitter this year.
Build out your profile 
Your profile on Twitter is like your ID card. It's how people on Twitter learn about you and distinguish if there's a good opportunity to connect over shared career aspirations or industries. The important aspects of your profile include:
Your handle – make sure it's clear, concise, and as unique as possible.

Your display name – use your name or a job title that suits you, and make sure you're easily searchable.

Bio – describe yourself in 160 characters and include who you are, what you do, and what you love.

Profile picture – choose a good quality, recent picture of yourself. 

Links – add links to your website or portfolio.

Header – choose an image you feel reflects your personal brand well.
Introduce yourself to the community 
Once your profile is up to date and ready to go, it's time for some friendly introductions. The best way to join the communities you're interested in on Twitter is to make yourself seen and heard. 
Networking is important when it comes to career growth – it can open doors you didn't even know existed. The saying 'it's not what you know, but who you know' came from somewhere, after all.
Use hashtags and keywords to connect with the community you're looking to become a part of. When introducing yourself, include details like current or previous job titles and employers, skills you feel are your strongest, and what you're hoping to get out of, or bring, to the community. 
Use hashtags
Hashtags are a simple way to connect with the people, brands, and conversations you're interested in. When crafting your Tweets be sure to include the hashtags related to your topic and industry.
Here are six hashtags to follow for career advice and inspiration all year. 
Use Topics
Twitter Topics allow you to select and follow trends you're interested in. You choose from a collection of pre-selected categories that we've chosen based on the volume and health of conversations happening on Twitter.
When you choose to follow a topic, you'll see Tweets from lots of accounts that are experts, fans, or just tend to talk about that topic a lot on Twitter. 
So whether you decide to follow marketing, tech, SEO, fashion, music, or any kind of Topic for #Career conversation and advice, more news and Tweets related to it will start showing up in your regular Twitter feed. 
Here's a full guide on how to follow Topics on Twitter. 
Use Lists
Lists let you customize your Twitter experience around your specific interests. You can choose to join Lists created by other people on Twitter, or you can choose to create Lists of other accounts by group, topic, or interest. 
Let's say you want to hear all about marketing careers on Twitter – you can create a list of accounts that focus on this area and Tweet often about it. 
You can then choose to view List timeline, which will show you a stream of Tweets from only the accounts on your List. You can also pin your favorite Lists to the top of your Home timeline so you never miss a Tweet from the accounts that are most important to you.
Here's a full guide to how to use Lists on Twitter. 
Ask questions 
Make your voice heard and get into the important conversations by asking questions. Ask for tips and tricks for job interviews, how to craft a great resume for your industry, how to approach the dreaded salary negotiation conversation, advice about starting a new job, or how to go about getting a promotion. 
The world is your oyster when looking for guidance and perspectives about a topic on Twitter. 
Share your story
To help keep the conversation on Twitter honest, insightful, and useful, share your own career story. Share the role that your network has played in your career development and the various things you've learned along the way.
Offer your time and any expertise you have – even if you've just stepped onto the career ladder, you definitely still have plenty to offer others in the way of how you've gotten to where you are now. 
 
Looking for more #CareerTalk? Check out the rest in our career series:
1.  Source: Twitter internal data, global data. Time Frame: 1/1/21-1/1/22. Data retrieved February 2022.
Ready to advertise on Twitter?