Green Christmas: Tap into sustainability trends this festive season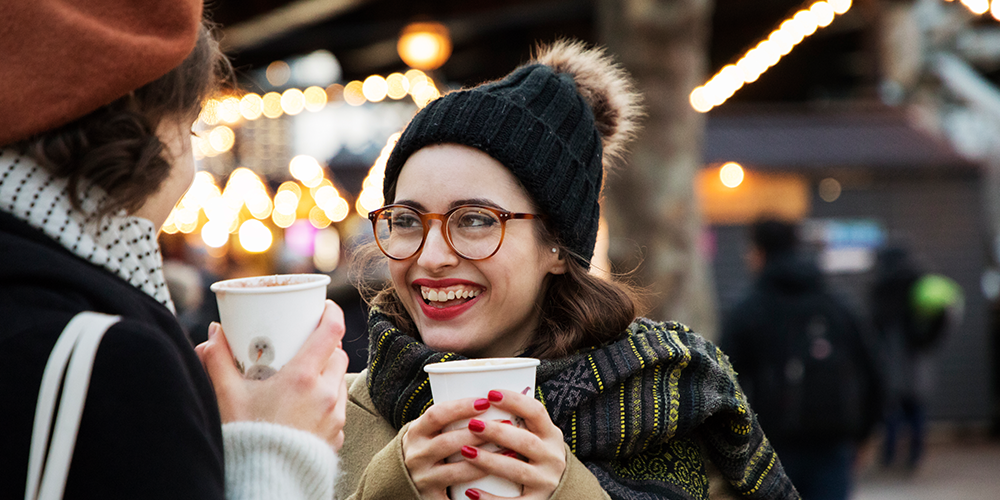 'Tis the season, and we're feeling very merry. Christmas 2021 is seeing the return of many of the usual trends – discussions about which brand's festive ad is best and which TV Christmas special people are most excited for – but there's also an upward trend in sustainable behaviour and sentiments this year.
This year 60% of people on Twitter in the UK are planning to buy Christmas presents more thoughtfully to avoid unwanted or wasted gifts1, and 70% are planning to reduce the amount of waste they produce at Christmas. The narrative is clear – although people want to celebrate in a pre-pandemic style in many ways2, they want to be more mindful of the environment too. Sustainable Christmas gifts are a big trend for 2021.
Brands need to make sure their sustainability efforts are front and centre of their Twitter campaign. Now is the time to show your customers that you're aligned with their push for a greener Christmas.
Here's how you can tap into sustainability trends this festive season and make sure your brand makes it on to shoppers' Christmas lists this year. 
Ask your community to #ShopLocal
In a Twitter Insiders survey, over half of respondents said they'll be making an effort to shop local at Christmas.3
Whether you're selling your own handmade products, or you're a retailer of locally-sourced products, be sure to use the hashtag #ShopLocal when showcasing your products. This makes it easier for the right people on Twitter to find your brand. 
Handcrafted skincare retailer, deDunau (@dedanuireland) use the hashtag #shoplocal to promote their Christmas giftsets. 
Promote your suppliers 
40% of British consumers want to buy more food and gifts from UK-based businesses and brands.4 Highlight the local suppliers and producers your brand works with to reach these customers.
Irish company Lotts & Co (@lottsandco) Tweets their vegan, Irish-made products crafted using all-natural ingredients.
The same applies no matter where in the world your brand is based. Highlight the local products and suppliers you work with, especially at Christmas when delivery times and last-minute shopping is top of mind.

Promote #PlasticFree
56% of Britons want to avoid buying Christmas presents that are made of or contain plastic5. If your brand produces or sells non-plastic products, let the world know about it.
Even if you're still on your no-plastic journey and haven't reached your end target yet, share your story with your followers and let them know the efforts your company is making to produce less plastic waste.
The same goes for food. Almost 60% of Twitter users stated they will actively choose food with little or no packaging to avoid waste this Christmas.6
If you offer groceries with little to no packaging, you might be the perfect option for some Christmas dinner shopping lists.
Fresh produce retailer, 2 North Parade (@2northparade) promotes their organic produce, sold with no packaging.
Handmade over mass-produced
Many consumers will be looking for handmade items that are made in smaller quantities than mass-produced gifts. Christmas is really a time for your #SustainableBusiness to shine and be proud of your rare, handmade products.
Handmade home decor brand The Perfect Touch of Home (@ThePerfectTouc4) shares their hand-crafted Christmas decor.
Take part in events
Events and exhibits are a great way for businesses to show their efforts around sustainability and eco-friendliness. If you're hosting or taking part in one, be sure to Tweet about it and ask your followers to come along.
Irish welfare and rehabilitation group, Wildlife Rehabilitation Ireland, (@WildlifeRI) promote their stand at a Christmas sustainability market.
Earthology (@EarthologyI) tells followers about their webinars focused on creating a more environmentally mindful Christmas at home.
Share your tips and tricks
Why not offer added value for your followers by sharing the eco-friendly tips and hacks your brand uses that can also be done at home. 
Top tip: Ask your followers to share their own tips to encourage conversation and user-generated content.
@Forge_Recycling shares their top 10 eco-friendly Christmas decorations that can be made at home.
Suggest other ways your products can be reused 
What's better than a thoughtful Christmas present? A thoughtful Christmas present that can be reused for something else, of course. Share ideas of how your products can be reused in clever ways and you're sure to get on your followers' good lists.
@Bentoandco provides followers with a handy idea for reusing their products at Christmas time.
1. Source: Twitter Insiders UK, Sep 2021, n= 380. 
2. Source: Twitter Insiders UK, Sep 2021, n= 405 Total responses:405.
3. Source: Twitter Insiders UK, Oct 2020, n= 479 responses.
4. Source: Twitter Insiders UK, Oct 2020, n= 479 responses.
5. Source: Twitter Insiders UK, Oct 2020, n= 479 responses.
6. Source: Twitter Insiders UK, Oct 2020, n= 479 responses.
Ready to advertise on Twitter?