How to support civic engagement on Twitter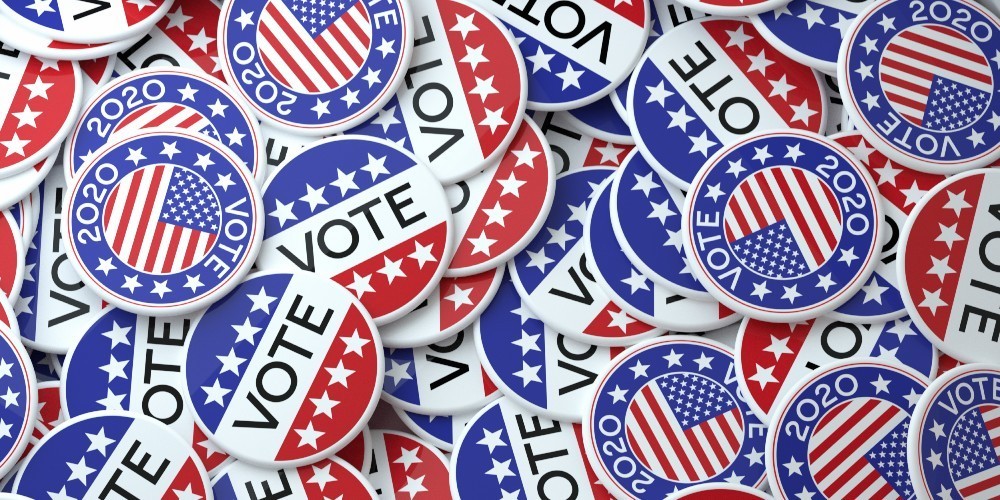 As the 2020 US Election approaches, Twitter is taking steps to empower more people to join in the conversation, participate confidently, and make their voices heard.

Brands are taking a stand and encouraging consumers to get out there and do their part. Whether you're sharing ideas to encourage voting or giving a shout-out to your favorite cause, here's a closer look at different ways brands are joining the 2020 general election conversation.
Highlighting your own practices
Casting a vote is important, and it's often not as easy as simply getting to a polling station. Citizens may struggle to get time off from work, find childcare, or secure transportation to and from their local voting booth. While mail-in voting is on the rise, some individuals aren't able to take part, or they simply prefer to cast their votes in person.
Health brand @BadgerBalmUSA is making that a little easier with their support of the #TimetoVote movement, which encourages employers to provide paid time off to allow workers to vote.
Raise awareness of your own social engagement
In recent years, there's been a trend of consumers supporting brands that share their values. Another strategy brands like @Stonyfield organic yogurt are using is promoting their ongoing environmental efforts in the context of the upcoming election.
In a recent Tweet, Stonyfield debuted a Tweet highlighting their #vote4climate hashtag and showcasing a link for a giveaway of hats with the tagline "Make Earth Cool Again."
Encourage people to get out and vote
Brands are also leveraging messages and election hashtags to encourage civic engagement. ViacomCBS and the Ad Council partnered up to launch the website voteforyourlife.com, and you can find related content at #voteforyourlife. This site and related Twitter content help followers understand how to check their voter registration status, make a plan for voting, and research candidates and issues. Using relevant campaign hashtags can help brands reach audiences receptive to their message.
Offer discounts and fun promotions
Having a little fun while promoting civic engagement can also create excitement among your followers. Offer discounts for customers who come in wearing their "I voted" stickers. Special deals, promos, and exclusive products can all be a great way to help raise civic awareness.
Small business @RingDingBar encourages their customers to vote with "I voted" ring dings. 
Don't be afraid to share your values and take a moment to boost civic engagement on Twitter. See a brand doing great things to get the vote out? Tweet us @TwitterBusiness.

Ready to advertise on Twitter?