Sprout Social shares their trends and tips for small businesses in 2021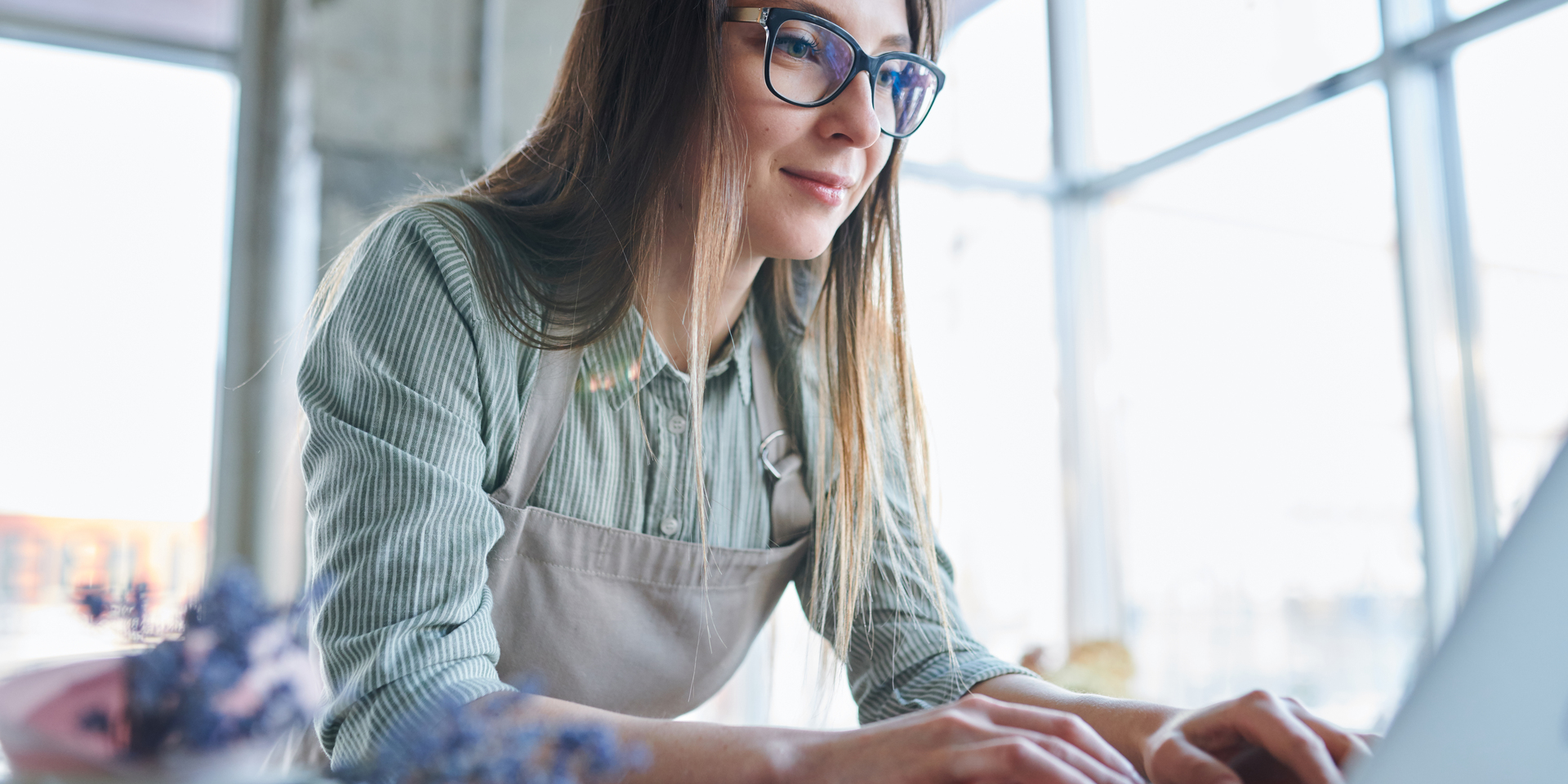 The time for 2021 planning is here, and we've teamed up with Twitter Official Partner Sprout Social (@SproutSocial) to gather the top insights and tips to help you make the most of it. 
To begin, let's take a look at the recent conversation around small businesses on Twitter. Understanding the volume and nature of Tweets can help paint a picture of the landscape that your 2021 content plans will roll out in. 
Between September 1, 2020 and November 29, 2020 there were: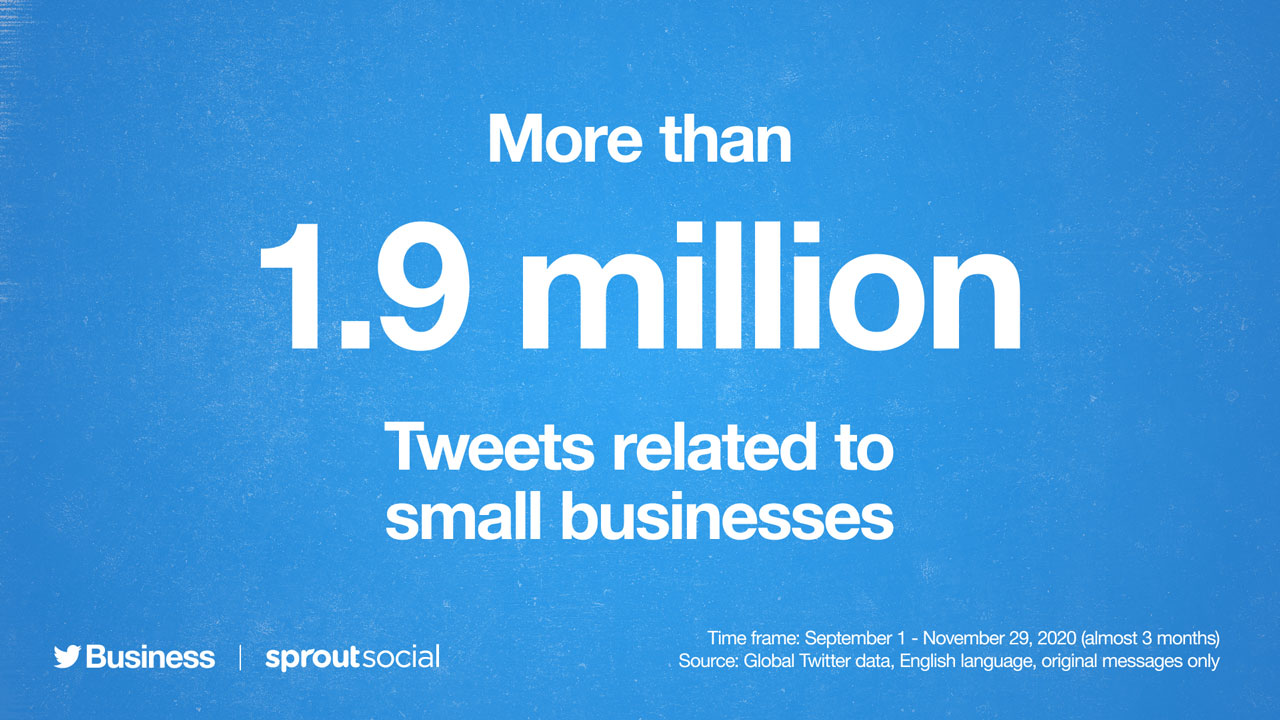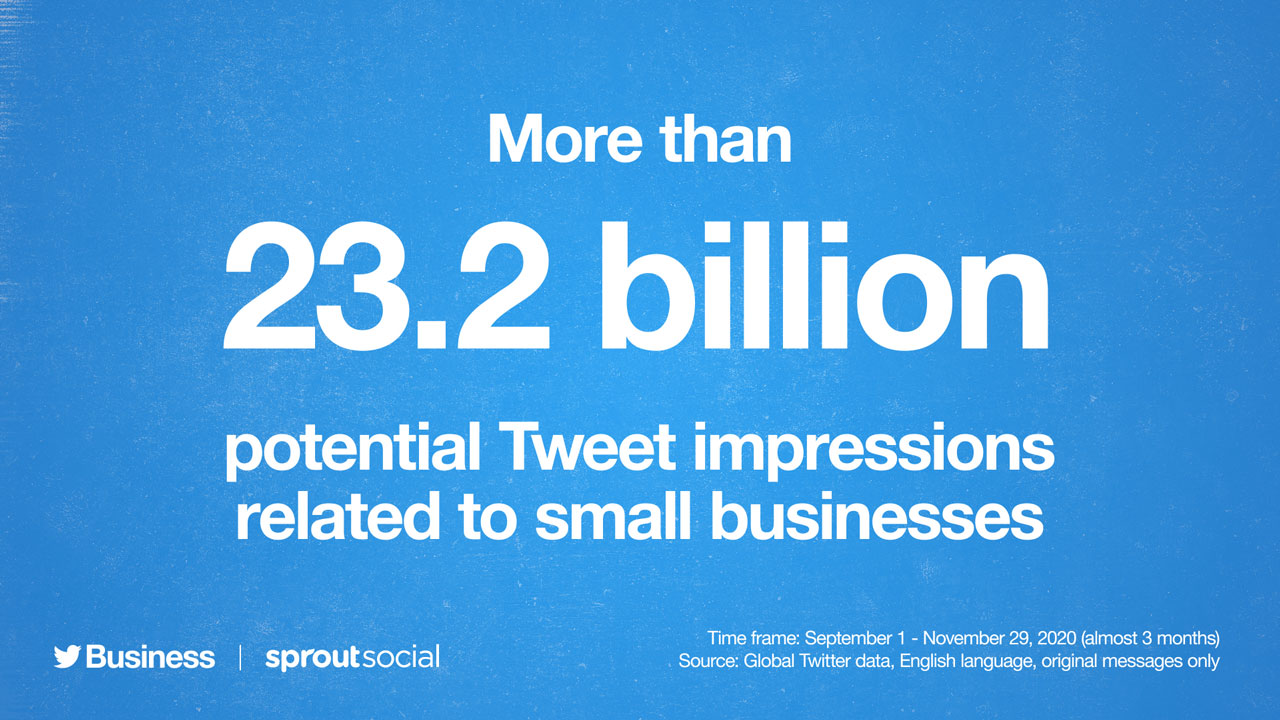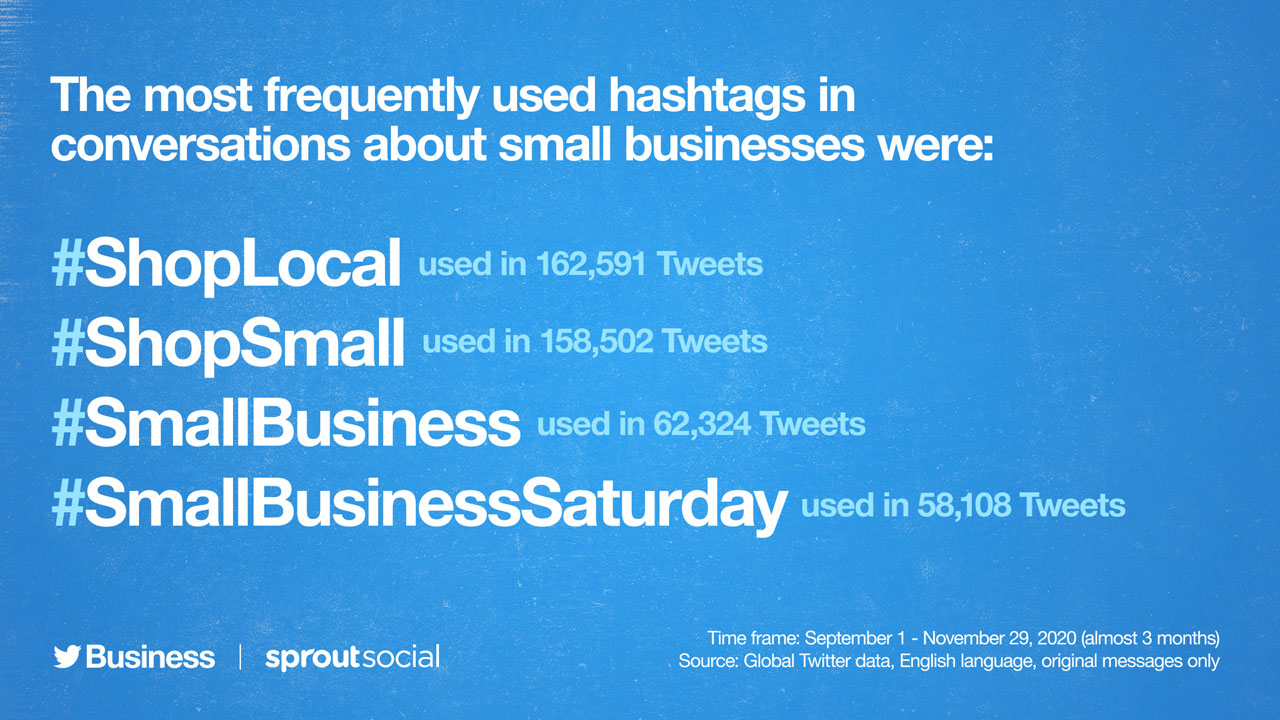 With these insights on the conversation, the next step is identifying ways to meaningfully join it. Here are some ideas to consider:
Share updates early and often
People turn to Twitter to make sure they have the most up-to-date information, so don't leave your customers hanging. Make sure you're regularly sharing information about any COVID-19 or holiday-related changes to your hours or policies, as well as the health and safety precautions your business is taking.
Amish furniture retailer @AmishNM shares an update with customers to keep them informed on business operations and ways to keep in touch. 
Showcase the people behind your business
Small businesses are the heart of local communities. In a time when most of our interactions are virtual, it's important to remind your audience of the people who make up your team (and maybe even your regular customers). Tweet photo or video profiles showcasing their unique stories. Don't forget to encourage your team members to share these features, too.
Start and join conversations
Whether someone reaches out to your business directly or they're talking about your industry, city, or other related topics, don't hesitate to strike up a conversation. Twitter is an incredible medium for creating real connections, and joining relevant conversations is a great way to increase your business's visibility.
Family owned chocolatier @Sarris_Candies uses a hashtag to join in a timely conversation.
Make a plan for customer service
Develop guidelines and message templates for how you'll handle FAQs as well as common issues like shipping delays or refund requests. Using a social media management tool like Sprout Social can allow you to save template messages in an Asset Library and have them on-hand to easily customize when issues arise.
Building supply company @CromarProducts shares a timely update on the best way to contact them with questions.
Use and share data to understand your audience
As shopping increasingly takes place online, you may not have as many face-to-face interactions with customers as you did before. Turn to your data to understand what content gets the most engagement, what questions your customers are asking, and how people in your local area feel about shopping, COVID-19, or related topics this year. Then, share that data to give your entire business a stronger understanding of your audience.
API security company @approov_io uses a Twitter Poll to generate their own real-time feedback from customers.
Lean into your differentiators
Small businesses that stand out are those that focus on what makes them unique. Think about a coffee shop that knows their farmers and roasts their own beans, or an apparel brand that only uses recycled materials. Highlight these areas in your social storytelling to build brand loyalty and encourage customers to recommend you to their friends.
Pickle and sauce producer @Melis_Brand highlights what makes their products unique.
Throughout the above examples, there are themes you can apply to additional ideas of your own: being timely, human, and informative to keep customers in the loop –– especially while they may not be able to be in the store.
Inspired to start planning? Here are some additional resources to consider:
Uncover additional listening insights with a free trial of Sprout Social  
Ready to advertise on Twitter?