Social media marketing strategies for the post-COVID new normal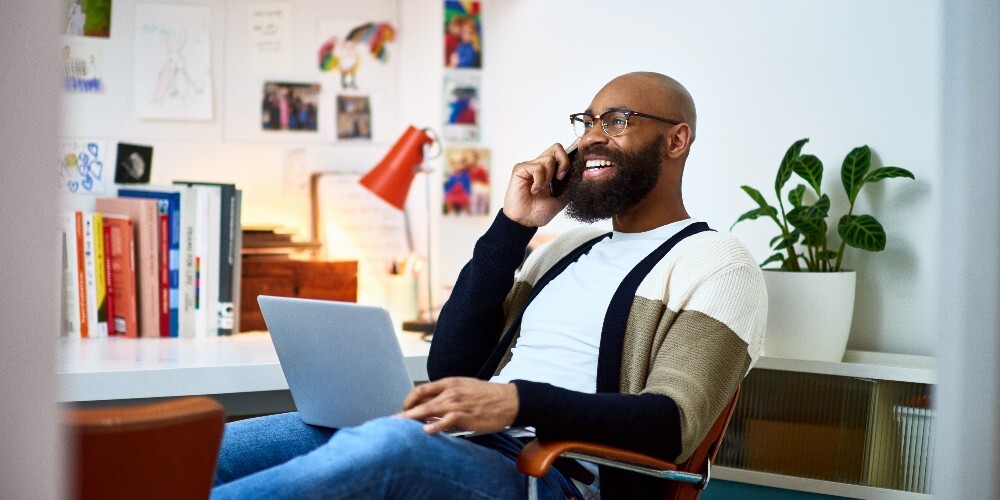 The COVID-19 pandemic has placed social media marketing squarely in the center of a company's outreach strategy, as it's quickly become the one of most efficient ways to market during a crisis. 
This will continue to be true moving forward, and it's crucial for businesses to have a strong online presence that communicates directly with customers and thrives in the new normal. Here are a few tips to help your business accomplish that.
Listen to your customers to gauge their comfort level
The foundation of every good marketing approach is a strong understanding of the target audience. You need to know what your customers want and need if you're going to be successful.
Of course, this can be difficult, especially when those needs are changing in such significant ways. Customers have had to adapt to a shifting world and are doing things differently than they have before. They've had to find new ways to shop, work, and stay close to family.
In times like these, it's been especially crucial to listen to your customers. Moving forward, it will be even more so: waves of lightening restrictions mean many phases to which consumers and businesses must quickly adapt. Marketing based on assumptions or old habits may no longer be the right fit. Luckily, conducting social listening on Twitter provides an easy way to listen to your customers and adapt a marketing or product strategy that can address their ever-changing needs. 
It's also a great way to participate in your community. We already highlighted Manny's Deli for using Twitter to rally their community, and they continue to show how brands can be a force for good on Twitter. Here they are offering a free sandwich — and showing compassion — to someone on Twitter who recently lost their job during the pandemic:
That Tweet wouldn't be possible, though, if they hadn't listened to what was going on around them.
Refresh your brand to align with changing customer priorities
Almost every business had to make quick adjustments at the beginning of the pandemic, and that usually included some kind of brand refresh. For some that meant being more health-conscious; for others, it meant playing a bigger role in the community. Some companies were completely locked down and had to totally reinvent their online presence.
Hopefully, most of these COVID-driven adjustments will pass soon, but customers will continue to value brands that communicate safety and togetherness. Make sure that you incorporate health and safety into your brand where applicable, but also a general sense of empathy, compassion, and adaptability.
Run a quick brand audit by asking a few key questions:
Does your current positioning make sense given the current market climate?
Has your target audience changed at all during the pandemic? How will it change again as restrictions begin to lift?
Are you still addressing your customer's primary pain points, or have those changed?
If you're feeling uncomfortable about your answers to these questions, it might be worth adjusting your brand strategy on Twitter.
Strive to be shareable
Since the majority of people have been spending more time at home during the pandemic, social media usage has skyrocketed. That means that there's as much opportunity as ever to gain greater exposure through intelligent, shareable marketing campaigns.
People are sharing content more than ever, so campaigns that have strong share appeal are going to increase their reach and impact at a much higher rate.
We've found there are a few key things that make Tweets shareable:
They're useful. They teach something valuable, applicable, or insightful and make things easier for readers.
They're entertaining. Everybody shares funny or amusing things they find on the internet. Your Tweets should be no different.
They're inspiring

. Especially lately, people want to feel uplifted. If they get that feeling from your company, all the better.
Provide clarity and transparency
Eventually (hopefully soon) things will open up again. As we transition out of lockdowns and move into the future, there will be a lot of confusion, especially in certain industries. Of course, confusion isn't very profitable. You don't want to be losing business because your customers aren't sure about your availability or because your competitors are more obviously open.
You will want to be clear whether or not your business has fully transitioned back to its normal business practices. Whatever your timeline, Twitter is the perfect way to communicate your process with customers. Your customers are spending time there anyway, and if you're providing updates, that will keep them thinking about your brand. 
Or, if COVID-19 has permanently changed the way you do business, be sure to outline that clearly for your customers, if applicable. Be sure to meet them where they are and keep them informed.
Your brand could also benefit from localization, where possible since different states and areas are likely to adjust at different speeds. Consider creating different accounts for different locations, or use appropriate hashtags to specify the location. You can also use location targeting to reach specific regional audiences with Twitter Ads.
Complete your adaptation to digital selling
E-commerce was already growing at a steady pace, but the pandemic redirected billions of dollars to online shopping. If you haven't already, now is the time to make sure that you have a strong online experience ready for your customers.
The same is true for service companies who can find a way to become 'e-service' companies. Even if you hope to soon return to business-as-usual and have a fully-functioning physical location, customers have become much more comfortable shopping online, and it would be a huge mistake to miss that opportunity.
Twitter is the perfect marketing platform for e-commerce and e-services. You can use it to quickly tease upcoming product releases, announce deals, or broadcast other updates. People on Twitter are shoppers, and companies find a significant ROI when they advertise on Twitter.
Become a data-driven social marketer
In the new normal, all your previous assumptions about marketing deserve to be challenged. It's never been more important to have data in place to track how effectively you're meeting the new needs of your customers and adapting to the circumstances.
There are a lot of great tools at your disposal, and Twitter Analytics makes it easy to learn about your customers, audiences, and engagement. You'll have real insight into the way your customers are receiving your Tweets and campaigns, and understand how to better serve them. This has always been the foundation for every solid marketing plan, but that's especially true during market shifts like we've experienced with the pandemic and its fallout.
Want to learn more about building great social marketing campaigns on Twitter? We have plenty of resources for you.
Ready to advertise on Twitter?