September 2019 lineup: Key dates for Twitter marketers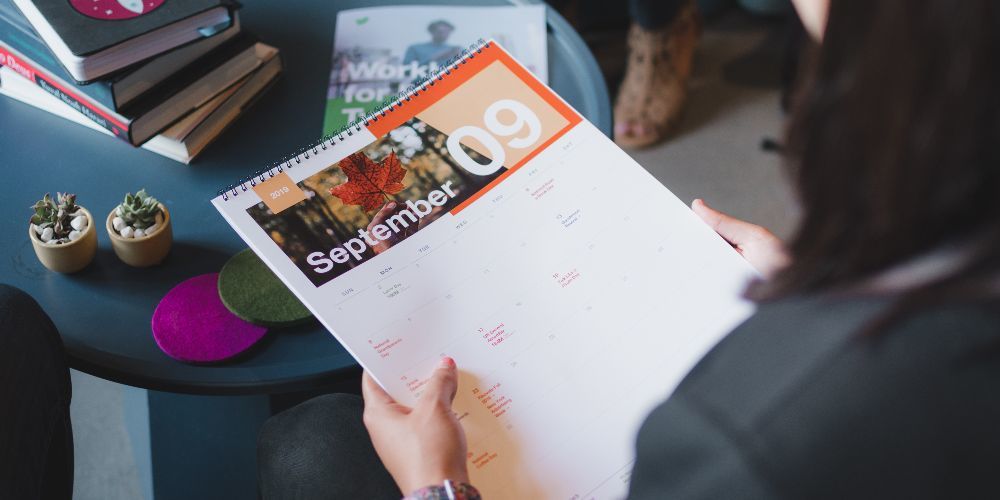 While it's not (officially) Pumpkin Spice Latte season, Fall is on its way — bringing a number of key dates and conversations with it. As you plan this month's Tweets, here are some events to keep in mind.
Events happening around the world this September: 
#BackToSchool (318M Tweet impressions)
#UNGeneralAssembly (184M Tweet impressions): September 17
#RugbyWorldCup (25M Impressions): September 20 
Events happening in the US:
In the US, September brings a number of opportunities to show off your brand's playful side. 
On September 6, folks will come to Twitter for #NationalReadABookDay. Whether you're checking out suggested books or sharing your employee's top picks, there will be no shortage of reading (or Tweeting) material.

Later in the month, Twitter will get on board with #TalkLikeAPirate day (#TweetLikeAPirateDay?) on September 19 and #NationalCoffeeDay on September 29.

Nestled in between those dates, entertainment fans will cheer on their favorite TV shows during the Primetime Emmy Awards (#Emmys) on September 22.
Events happening in Europe:
Europe will be adorning timelines in high fashion this month, as Tweets pour in from #LondonFashionWeek (or #LFW) September 14 - 18, #MilanFashionWeek (or #MFW) September 19 - 25, and (yes, there's more) #ParisFashionWeek (or #PFW) September 25 - October 3.
Events happening in the Middle East:
Tweets around #Muharram — the start of the Islamic New Year— will start the month off on September 1. Mid-month, film and entertainment fans will come to Twitter to follow the #ElGounaFilmFestival (or #GFF19) from September 19 - 24, and people will share their thoughts on #SaudiNationalDay on September 23, a day commemorating the unification and renaming of the Kingdom of Saudi Arabia.

Download our 2019 Twitter marketing calendar to help plan your campaigns around these key dates, and follow @TwitterBusiness for tips on how to thoughtfully frame your content and creative throughout the month.

Are you based outside of the US or Canada?
Download the 2019 UK and Ireland Twitter event calendar
Ready to advertise on Twitter?