September 2018 lineup: Key dates for Twitter marketers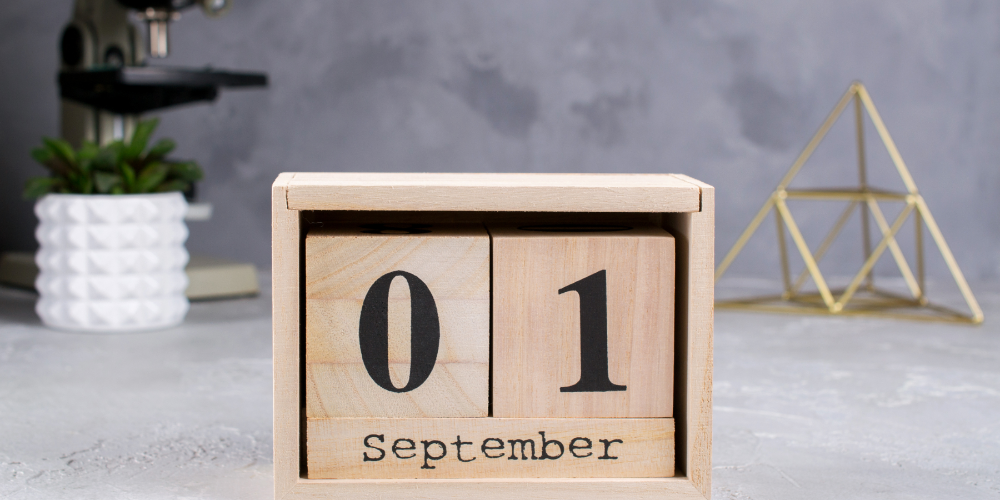 Fall is what's happening. As summer comes to an end, anticipation on Twitter is building as people get ready for their favorite September events.
Whether they're @NFL fans who can't wait to kick off the 2018 season, B2B marketers attending #Dreamforce, or trend-setters keeping tabs on the latest runway looks and emerging designers from #NYFW, #LFW, and #PFW, there are plenty of opportunities for brands to tap into these moments with relevant content.
Throughout the month, show your support and help raise awareness for great causes like #CharityDay, #LiteracyDay, and #PeaceDay. Or get into the fun of #TalkLikeAPirateDay and #HobbitDay.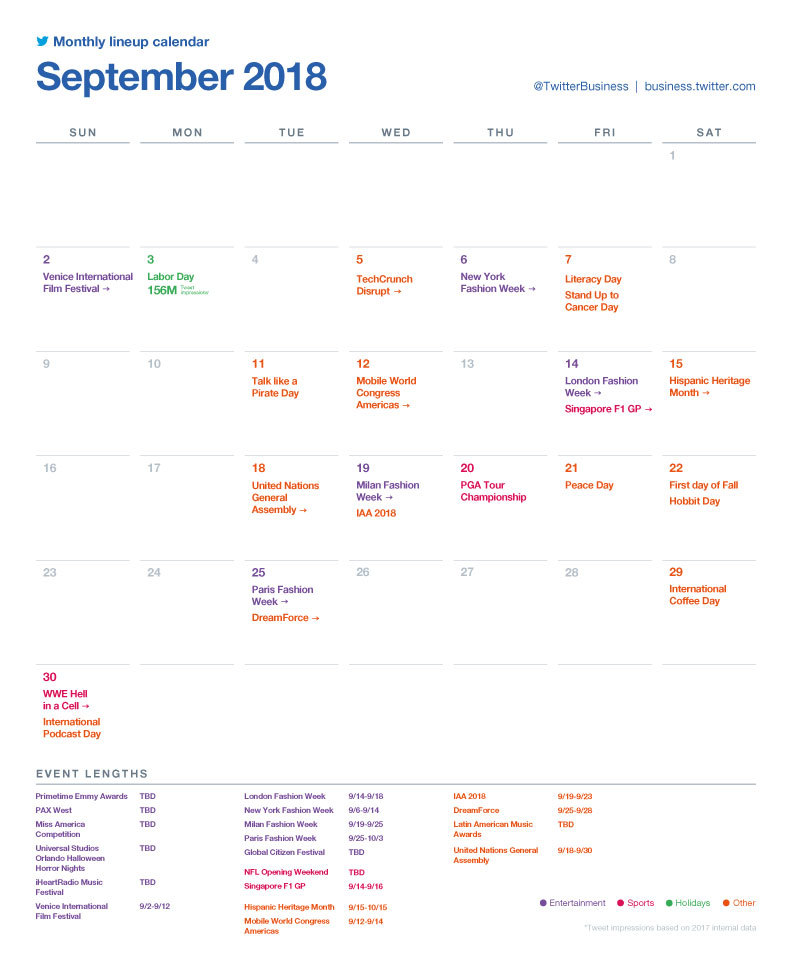 Download our September 2018 marketing calendar to help plan your campaigns around these key dates. Want to plan ahead for upcoming months? Download our full 2018 Twitter marketing calendar.
*2017 Twitter Internal Data
Ready to advertise on Twitter?