How to connect with Twitter's engaged audience on Saudi National Day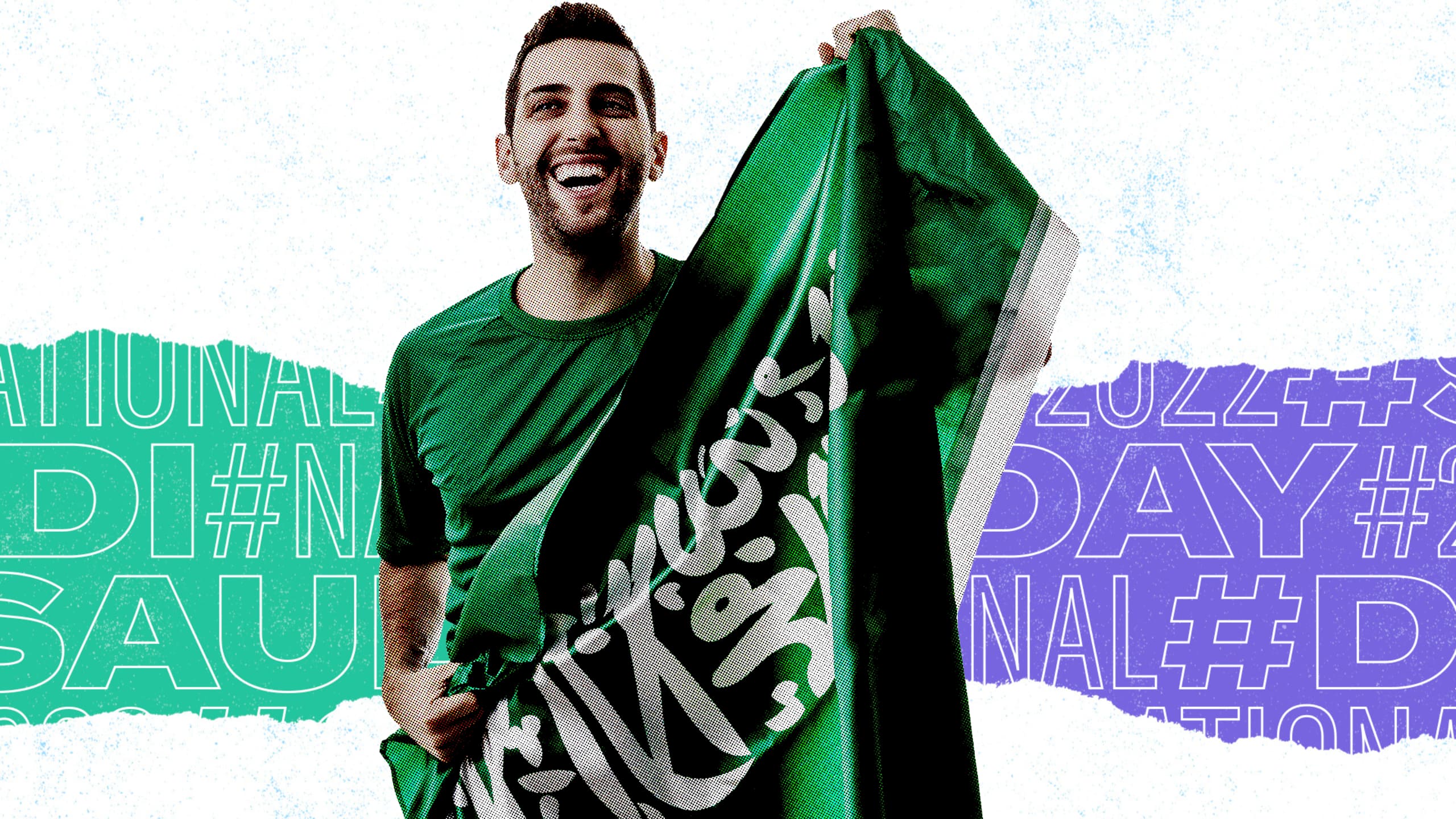 Saudi National Day (#SaudiNationalDay) is happening on Twitter with a +12% increase in the conversation volume in September YoY globally1. Brands across Saudi Arabia are a part of this conversation and are starting to fuel the buzz as early as September 13th — a full two weeks before the event.2
Read on for tips on how to show your pride and connect with this major event.
How to plan your campaign 
Planning ahead of time in order to maximize visibility during key moments is key to driving successful results. Starting early can also help drive cost effective results for your campaigns.
You don't want to miss a perfect moment to interact with your potential customers — in the run up, on Saudi National Day itself and after the fact. In fact, our data shows the Saudi National Day conversation peaks on September 23rd, but it starts to gain momentum as of September 9th.3
Brand competition generally increases on big holidays like Saudi National Day too. To stand out from the crowd make sure you think about your target audience, have clearly defined KPIs based around your campaign objective and have impactful messaging and creatives. 
In terms of timelines we recommend using a 'hype, participate, react' strategy.
Hype: Start sharing your message and build anticipation ahead of Saudi National Day. Organic and/or PromotedTweets are recommended at this stage.

Participate: Take part in the peak of the conversation. This is when you want to focus on paid campaigns. 

React: Maximize buzz and phase out your campaign messaging while driving consideration. Compliment this with organic Tweets and make sure to respond to any comments or mentions. 
Twitter is your brand voice — so ensure you use it to connect with the most important events of the year, like Saudi National Day. Be bold, creative, and proudly Saudi in your Tweets using engaging formats like media polls. In terms of video, boost your creatives using Amplify Pre-roll and video view campaigns.
The ad formats people react to and the best products to drive results 
For maximum impact you should aim to connect with your audience across multiple touch points and three or more ad formats. For example, a Twitter Takeover campaign, Video Ads, and a Carousel Ad. Here are some of our favorite options for connecting at scale this Saudi National Day:
Video Ads
Video is big on Twitter around Saudi National Day — in September 2021 there were 573M video views on Twitter related to the day4.
Connect with people's passion for their country with a video campaign that expresses pride. What makes people in Saudi proud the most? According to our recent survey the below topics resonate best5:
Digital transformation
Economic development
Saudi becoming a tourist destination
Women empowerment
Major events happening in Saudi
Keep these topics in mind when campaign planning and take a look at our video resources for more inspiration.
Carousel Ads
Tell a story with images, videos or a mix of both. Carousel Ads are perfect for showing multiple products or benefits and driving traffic to specific landing pages. 
They're easy to set up (check our step by step tutorial) and during our Beta testing of the multi-destination functionality, we saw on average ~20% increase in click-through rate across all objectives, relative to single-asset ads6.
See how an everyday essentials app increased downloads and purchases on Twitter using Carousel Ads.
Twitter Takeover
If you want mass awareness on a specific day, running a Takeover campaign is an excellent option. Takeover employs nationwide targeting and offers mass reach and awareness across a full 24-hour period. 
Just one client or agency per day, per country, can run a Trend Takeover or Trend Takeover+ — to find out more and reserve your slot, contact your Twitter account manager or reach out via the form on our MENA What's Happening page.
Twitter Amplify
Twitter Amplify enables you to connect with Saudi National Day through the lens of
Twitter's Premium Partners. Amplify options include:
Amplify Pre-roll: Have your Video Ads play before brand-safe premium content on Saudi National Day. Our publishers all fall within 15 standard content categories with options suitable for aligning with Saudi National Day.

Amplify Sponsorships: Choose a premium partner and content of your choice (options may vary depending on sector). Amplify Sponsorships differ in that they allow you to connect with a single premium publisher of your choosing, through a custom 1:1 alignment with Tweet-level control for the duration of your campaign. 
To kick-off an Amplify Sponsorship campaign, speak to your dedicated client partner at Twitter to help you get set up. For Amplify Pre-roll, you can get started here. 
Twitter Spaces 
Spaces is a way to have live audio conversations on Twitter and they're growing in Saudi. There has been a +79% increase in the number of tune-ins to spaces year-to-date compared to the previous six months and over two million spaces hosted in Saudi Arabia this year alone.7
In the run up to Saudi National Day use Spaces to connect organically with new and existing customers in a more personable, engaging way. For inspiration and advice check out our blog on how to use Twitter Spaces for your brand.
Top tip: Use a Reach campaign to promote your Space and encourage more people to tune in.
Honoring Saudi National Day on Twitter is one of the biggest opportunities of the year to drive conversation, engage with valuable audiences, and build long-lasting customer loyalty. 
Check out Twitter's MENA resource page for more key insights or to request campaign support to help you achieve your goals on Saudi National Day.
1Source: Internal Twitter Data. [Sep 2020 & Sep 2021]. Data retrieved [06/22]. [Global] 
2Source: Twitter Insight Survey, Twitter audience in KSA (637), June 2022
3Source: Brandwatch: September - October 2021
4Source: Tubular Video Data, Views of globally uploaded videos related to Saudi National Day 2020 & 2021 (between 9/1/20-9/30/20 & 9/1/21-9/30/21), Retrieved June 28th, 2022
5Source: Twitter Insight Survey, Twitter audience in KSA (637), June 2022
6Source: Twitter internal data from Carousels while in Beta testing July - September 2021. Multi-Destination website Carousels compared to single-asset Website Cards. These numbers are averages across iOS and Android, across Image and Video assets. These numbers may change in general availability and may vary depending on format, region, or platform
7Source: Twitter Internal Data - Jan to June 24, 2022 compared to previous 6 months
Ready to advertise on Twitter?