#SaudiNationalDay on Twitter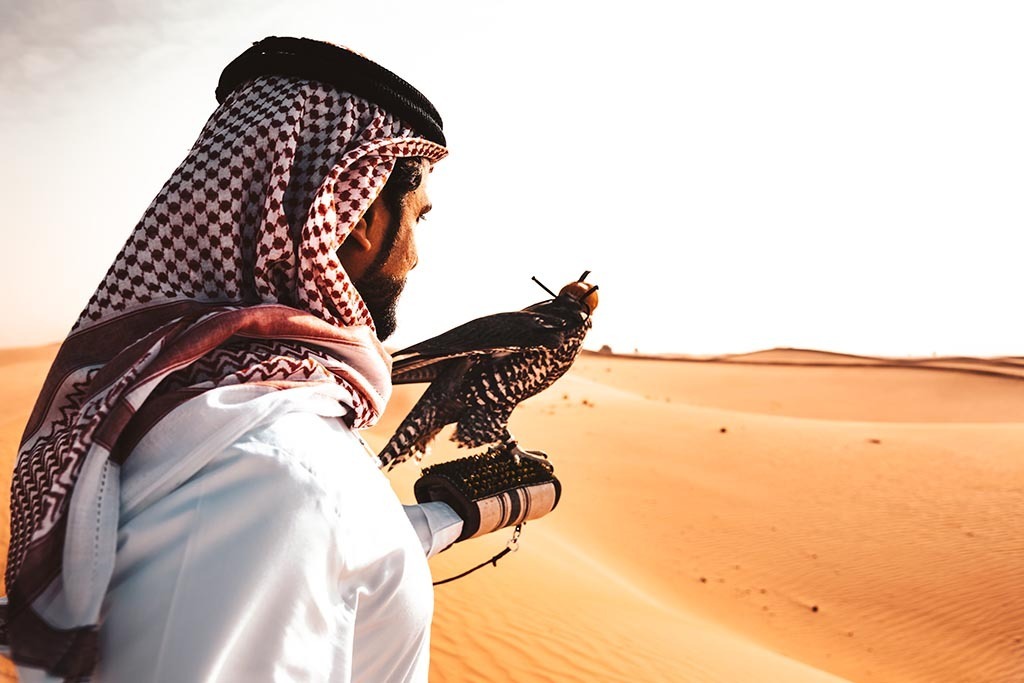 This year's Saudi National Day takes place on September 23rd and is sure to be a very special time for the Kingdom of Saudi Arabia (KSA). Bursting with patriotism and cultivating a sense of belonging, Saudi National Day always generates excitement inside the Kingdom and across the region. 
Saudi National Day is also one of the most significant moments on Twitter in the Middle East and North Africa (MENA) region. According to the Twitter Insight Survey, 20211, 46% of social media users in KSA believe National Day celebrations are more special on Twitter versus other platforms.
How can brands and marketers on Twitter leverage Saudi National Day?
Twitter is what's happening and where people come to engage in cultural conversations. Reaching your audience on Twitter, where they're leaned-in and listening, means your brand's message can really make an impact. 
National Days drive strong cultural conversations, and offer brands and marketers a great opportunity to make a cultural impact. In fact there is 73% correlation between spend on Twitter and perceptions of a brand's cultural relevance2, so it's important to show up on days like National Saudi Day.

The 2021 Twitter Insight Survey found that 69% of businesses in KSA believe Saudi National Day is vital for local brands, and 56% believe it is essential for multinational brands to communicate on Twitter around Saudi National Day.3
KSA-based Twitter studies4 show that four in 10 people look forward to promotional offers from brands on National Day – so make sure you use Twitter to launch your promotions for Saudi National Day. 
We've got three ways you can build your Twitter strategy around Saudi National Day:
Create hype
Two in three of the Twitter audience in KSA are excited about the upcoming Saudi National Day5, which means early September is a good time for brands to start joining the Saudi National Day conversations.
According to social listening and digital consumer intelligence company, Brandwatch, 50% of Saudi National Day conversations on Twitter happen between September 1st and September 21st6.
When asked about their preference on when brands should communicate around the Saudi National Day, 76% of Twitter users preferred brands to begin campaigning before the day itself, September 23rd7. When Twitter users were questioned about their ideal form of communication on the platform, 58% stated they would like to see several Tweets around the celebration.8
Some simple ways to build hype around your Saudi National Day campaign include:
Creating a unique and memorable hashtag

Starting a countdown

Sparking a conversation or creating a poll about the National Day

Offering an incentive. Early access to exclusive content or a chance to win a prize can help boost engagement
Telecommunications company Mobily (@Mobily) teamed up with several influential Saudi musicians to drop a Saudi National Day exclusive track as part of a broader campaign in 2020. A teaser of the song was posted on September 14th, just over a week ahead of Saudi National Day. Mobily created buzz around the upcoming song release using Twitter's custom "Like to Remind" auto-reply feature. It encouraged audiences to like a Tweet to be the first to listen to the song when it dropped. This created hype and gave the audience a sense of exclusivity and memorable interaction when they received the complete track hours ahead of the official release.
Visit Saudi (@VisitSaudiAR), Saudi Arabia's tourism authority, also created hype around their campaign with a First View (now called Timeline Takeover) placement featuring a video introducing people to the campaign. This was paired with Promoted Trend Spotlight (now called Trend Takeover), which pushed the Tweet to the top of the Explore tab for maximum impact.
Connect with audiences 
When businesses join a conversation on Twitter and connect with their audience, their campaigns can really benefit – by connecting with what's happening on Twitter, brands see +8% in brand awareness and +7% brand preference.
The days leading up to Saudi National day are one of the region's busiest of the year for advertising. For this reason, real efforts to connect with your audience need to be made. Here are some tips to achieve this:
Tweet a question. It will make your followers feel part of a conversation and encourage them to engage with your post

Retweet and encourage followers to participate by posting their Saudi National Day videos, images, and thoughts – be sure to comment on and Retweet these

Engage the audience via interactive activities, polls, and conversation
For the 90th Saudi National Day, in 2020, Saudi Aramco (@Saudi_Aramco) used Twitter to engage with their followers and participate in the cultural conversation. The oil giant asked their audience to Tweet their gratitude for key workers who had helped Saudi Arabia stay strong over the years.
On Saudi National Day, the campaign took an interactive turn for @Saudi_Aramco's yearly tradition of raising the national flag. People participated by hitting 'like' to help raise the flag. This live activation was broadcasted on Periscope and boosted via Promoted Trend Spotlight (now called Trend Takeover). The campaign achieved 73 million impressions, 19.9 million video views, and 1.4 million engagements.
Visit Saudi (@VisitSaudiAR) also tapped into audience participation for their Saudi National Day campaign by inviting other accounts within the Kingdom to Tweet about the country's various travel destinations. Using Twitter's conversation settings, only accounts followed by @VisitSaudiAR were able to reply to the Tweet.

Sustain the conversation

Just as it's vital to create a strong launch to your Saudi National Day campaign, it's also crucial to wrap up the campaign memorably – this helps your audience look forward to your campaign next year. Twitter campaigns that run longer than the event day gain 2X engagement, and 3X better cost-efficiency. Two ways of creating a strong close to your campaign are:
Encouraging your followers to support national interest initiatives created during the Saudi National Day celebrations. You can do this by sending Tweets to remind your audience

Posting Saudi National Day user-generated content such as videos, images, or Tweets to boost a sense of community and shared experience between your brand and your followers
At the end of their Saudi National Day campaign in 2020, @Saudi_Aramco invited people to share their national pride and amplified their voices by creating a video that showcased a selection of user-generated content from the campaign hashtag, keeping the conversation and memories of Saudi National Day active after the day itself had passed.
Honoring Saudi National Day on Twitter is one of the biggest opportunities of the year to drive conversation, engage with valuable audiences, and build long-lasting customer loyalty. 
Check out Twitter's MENA resource page for more key insights, success stories from the region, and tools to help you plan your Saudi National Day campaigns efficiently.
1. Source: Twitter Insight Survey, Twitter audience in Saudi ArabIa, June 2021, n=1,180
2. Source: Kantar & Twitter cultural relevance research, total population,100 US brands tested, Dec 2019.
3. Source: Twitter Insight Survey, Twitter audience in Saudi ArabIa, June 2021, n=1,180. How important is it for local brands to communicate around Saudi National Day?
4. Source: Twitter Insight Survey, Twitter audience in Saudi ArabIa, June 2021, n=1,180
5. Source: Twitter Insight Survey, Twitter audience in Saudi ArabIa, June 2021, n=1,180. "How excited are you for the upcoming Saudi National Day?"
6. Source: BrandWatch, September 1- September 30 2020
7. Source: Twitter Insight Survey, Twitter audience in Saudi ArabIa who have a preference on when brands should communicate around SND June 2021, n=797
8. Source: Twitter Insight Survey, Twitter audience in Saudi ArabIa who have a preference on how brands should communicate around SND June 2021, n=885
9. Source: Nielsen Brand Effect, 2015-2018
Ready to advertise on Twitter?