How brands can reach a second screen audience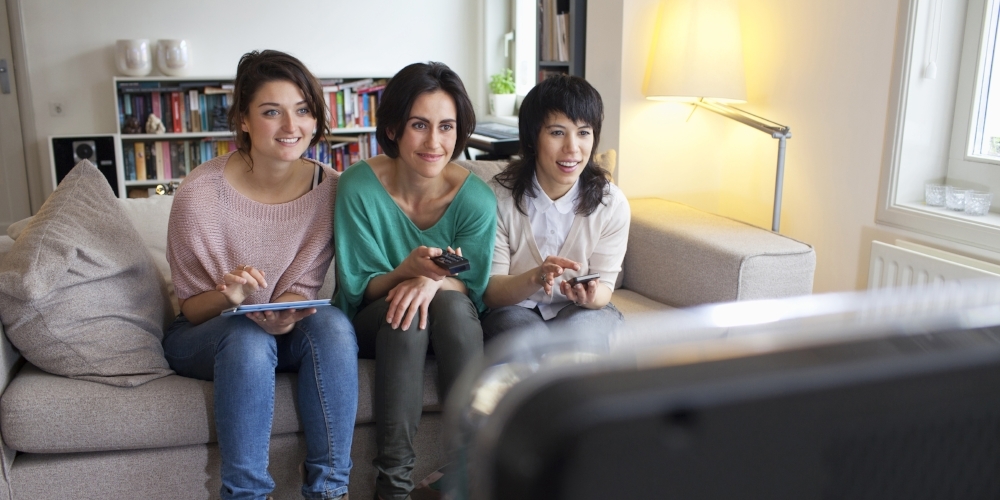 From time to time, we partner with industry influencers on our blog. We worked with our friends from @eMarketer and they provided research for this post.

There's no argument that mobile devices have become a critical part of our everyday routines. Our cell phones are always within arms reach; whether we're working, watching television, or on our commute. Mobile devices have made multi-tasking the norm and have become a constant companion throughout our everyday lives.

Our unlimited access to information is changing the way we consume and engage with content. Activities that were once thought of as leisure and entertainment are now being multi-tasked while we browse our phones. In fact, nearly 85% of internet users surf the web while watching TV. The phenomenon of using your mobile device while watching television has been coined as "second screen" and will continue to grow in popularity over the next few years.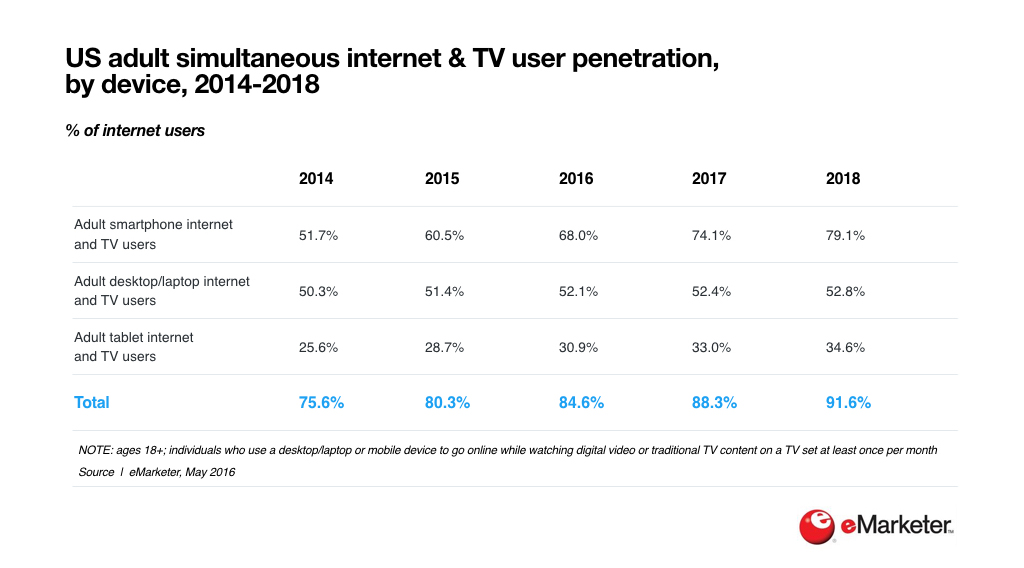 How can you create a message that resonates with your audience at the right time? Follow our data-driven tips to leverage Twitter and connect with the growing second screen audience. 
Tie your advertising to relevant programming
Two years ago, less than a quarter of TV and video viewers said they browse the internet, related to the content they were currently watching. Fast forward to 2016, and nearly a third of respondents said they were doing so. 

Fans on Twitter like seeing brands join the conversation with relevant content or deals, and the same can be said about ads — 42% more time is spent looking at Twitter Ads relevant to surrounding content. Align your ad creative with TV references that resonate with your target audience. For example, an athletic brand could create ads centered around #MarchMadness.
Tap into live events 
More than half of respondents in a recent survey from TiVo said live television was the TV or video format during which they most likely multitasked. Twitter is where they go to join the conversation and watch the action as it happens. For example, there were 17.3M Tweets about the 2017 #GRAMMYs (5pm-12am EST) and 27.6M Tweets about #SB51.* This presents a large opportunity for brands to join in on the conversation as it unfolds. Reach your target audience by planning your Tweets and advertising campaigns around live events they will be watching. 
Create video content for a mobile audience 
Mobile video has become a critical part to a brand's marketing strategy. According to a recent survey with US brand professionals, mobile video content has the ability to increase brand awareness (44% of respondents), to reach more targeted audiences (34% of respondents), and to increase favorability of the brand (26% of respondents).

Create video content with the second screen audience in mind, since the majority of them will be browsing on their phones with the sound off. Use captions and visual cues to pull the viewer through the video and make it easier to process without sound on.

Ready to get started? Try out these tips by creating Twitter Ads of your own. Create a campaign today.
Ready to advertise on Twitter?