Q&A with the editor of Prolific North and start-up Brands & Agencies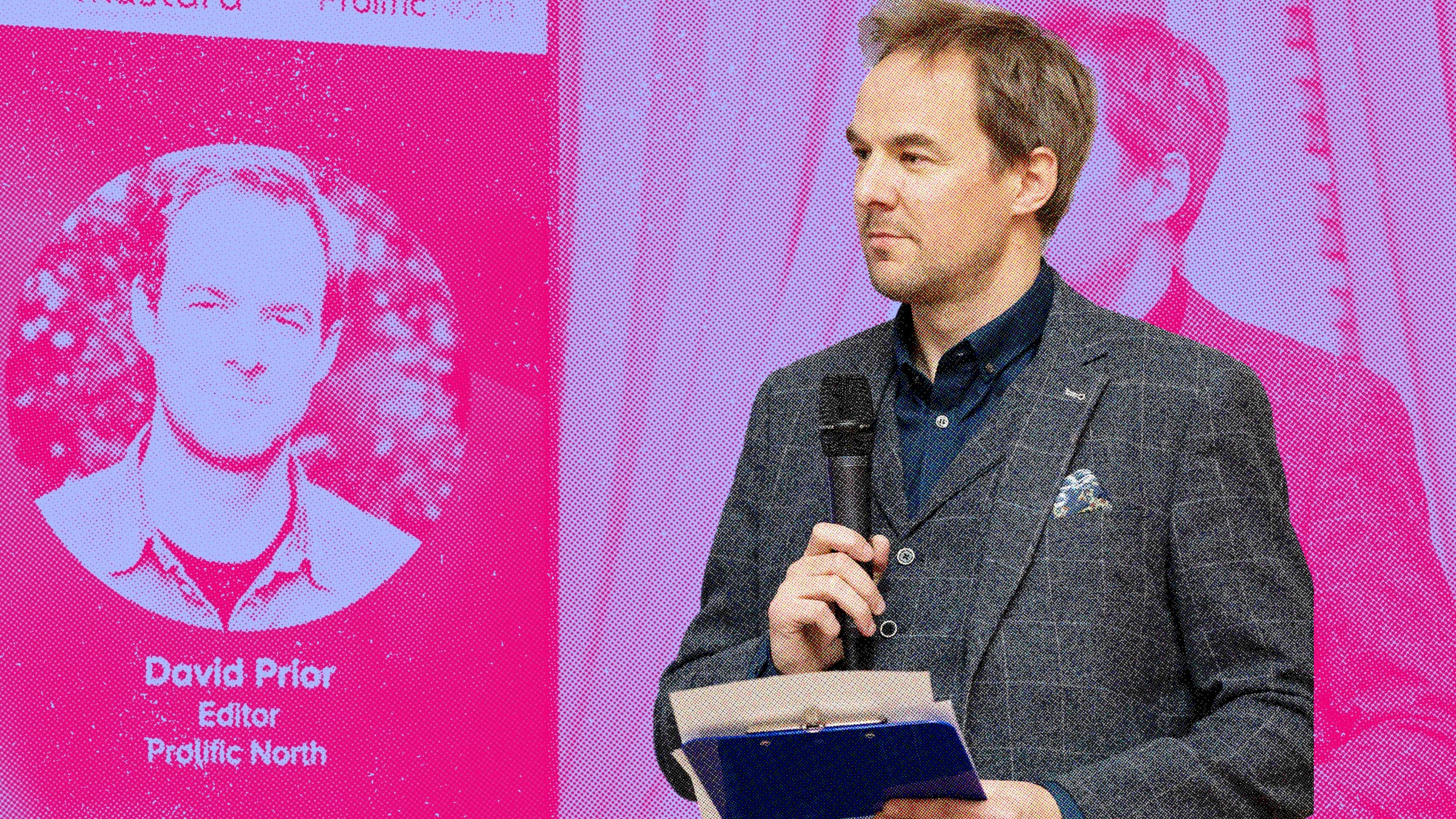 Now approaching 10 years in business, Prolific North is established as one of the leading media, marketing, and creative brands in the UK. It's a source of news, interviews and features, all aimed at the North's marketing, digital and creative sector.
Last year, it launched a new tech platform, Brands & Agencies, that helps to match companies with suitable agencies. We spoke to David Prior (@dmhprior), Editor of Prolific North, about the reasons behind the launch and his recommendations for the rest of the year.
Tell us a bit about Brands & Agencies
Brands & Agencies (@brandsagencies) is a start-up platform, created by Prolific North, to match brands with agencies. It's unique in the UK marketplace, and simplifies the sourcing part of the process which can otherwise be expensive, resource-heavy, and ultimately unsatisfactory.
Describe your role in under 280 characters?
I'm editor of Prolific North (@ProlificNorth). I produce content to support our mission of celebrating, connecting, and informing the North of England's creative and digital sectors.
Favorite Twitter account?
It's a toss-up between Accidental Partridge (@AccidentalP), a brilliant record of all the times celebrities stray into Alan Partridge-isms, and Alternative MUFC (@AlternativeMUFC), a hilarious and refreshingly irreverent alternative commentary on Manchester United football games. And of course there's the peerless satirical artist Cold War Steve (@ColdWarSteve).
What can the Brands & Agencies website do for agencies?
Brands & Agencies transform the discovery phase. For too long the process of finding a new agency in the UK has been overly reliant on existing relationships and happenstance. 
What if you could forensically identify a suitable agency for your project based on relevant experience and expertise? That's the aim with Brands & Agencies. 
What do you think makes Twitter different from other social platforms?
Twitter is the one platform guaranteed to bring together the very latest news on any breaking story. As a news addict, It's always fascinating to watch global news gathering whenever a major story breaks. 
You used to have to rely on a handful of people in the newsroom, but now Twitter enables a collective race to the truth, and anyone can play a part.
What's your favorite digital ad campaign you've seen recently?
Not necessarily a digital campaign, but I thought the billboard by Goodstuff poking fun at Magnum ice cream's billboard in Manchester's notorious Piccadilly Gardens was genius.
What's your take on the in-house vs agency debate?
I've been a judge on various Prolific North awards in the past so I know that great marketing work can be produced either in-house or by an agency. 
It's really about the best fit for your organization and the type of campaign. Sometimes it's driven by necessity, too. It often makes much more economic sense to bring in a specialist agency for a particular job.
Tell us a good news story that couldn't have happened without Prolific North?
Where do I start? I Tweeted the first Prolific North story nine and a half years ago, and since then my team has been responsible for documenting the development and success of the North of England's creative, digital and media sector.
There have been countless good news stories since, from successful fund-raises to company acquisitions and all the milestones we've had — new hires, account wins, and stand-out campaigns.
What guidance are you giving to brands and agencies for the rest of the year?

If your agency isn't delivering, move on and find one that is. It's such a competitive space with so much talent and innovation, there really is no excuse for staying with an agency that's running on auto-pilot.
As for agencies, I'm a big believer in the ancient proverb 'don't hide your light under a bushel.' Celebrate your work with as much imagination and vigor as you spent planning it. That doesn't just mean a social media post, it means a detailed piece of work that highlights the impact you made and how your agency's talent and innovation led to that outcome. 
Too often 'success' is conferred only in very vague terms, when an in-depth case study is genuinely the best sales tool at your disposal, and should be treated with due care and attention.
Are you an agency on Twitter? Download our Agency Playbook created to help you and your clients drive results on Twitter. You can also sign up to our agency newsletter for monthly inspiration and updates.
Planning your next big Twitter campaign?