6 tips to prepare for Small Business Saturday 2022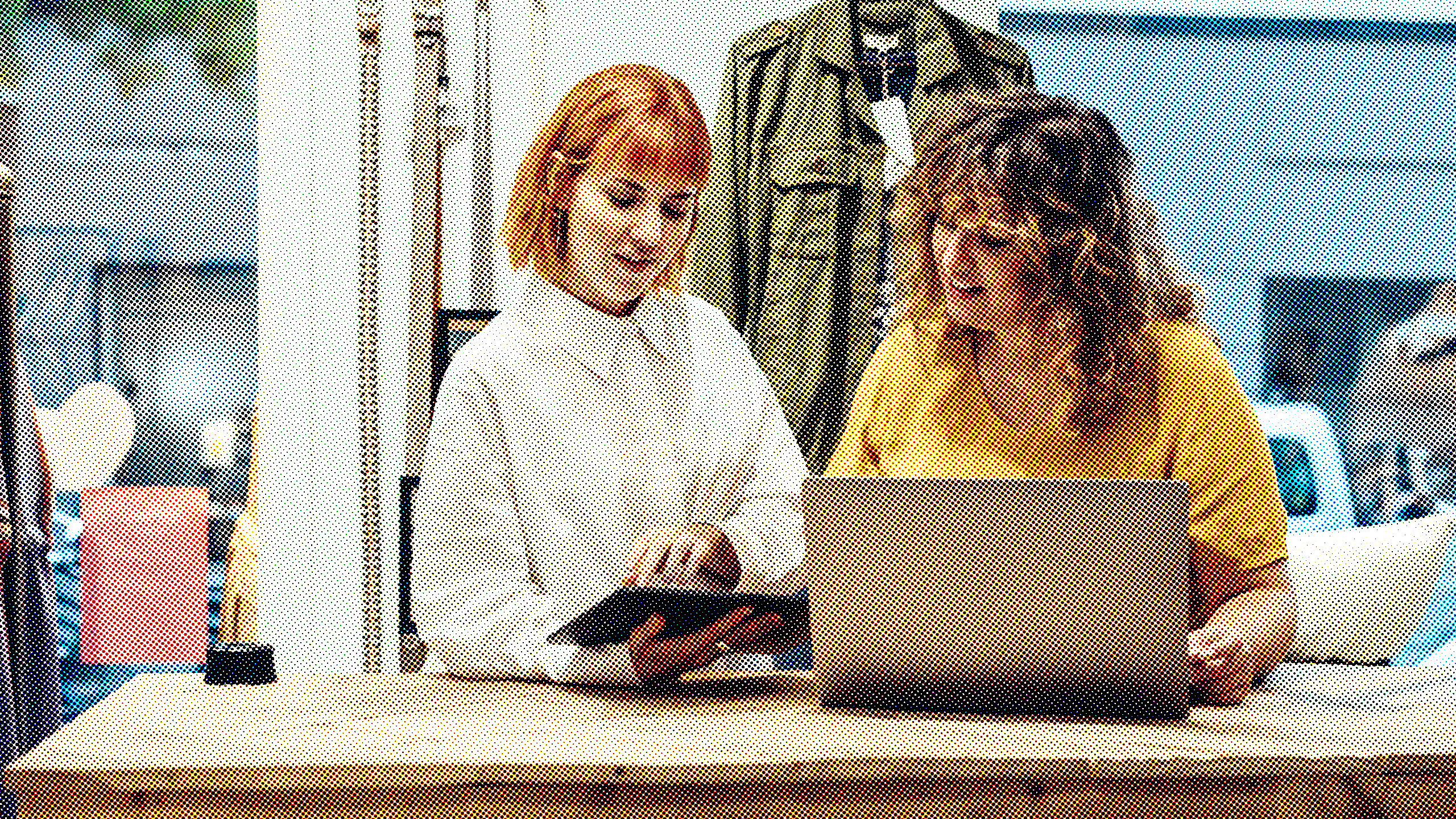 People on Twitter get inspiration for gifts three times as much as non-Twitter users.1 Small Business Saturday 2022 is a good chance during the festive season to be a part of the conversation and make it on to customers' gift lists.
The event falls on November 26th in North America and December 3rd in the United Kingdom and is an opportunity to connect with new and existing shoppers. 
Here's a six-step plan with lots of #SmallBusinessSaturday ideas to help you prepare for the big day and beyond.
How to prepare for Small Business Saturday 2022
Make your participation clear
Start talking about Small Business Saturday early, both online and offline. Tweet about it, update your website copy, and if you have a store, start telling customers about it. 
To really get people excited, tease a preview of special inventory and hint at sales and discounts.
Top tip: Get your followers involved. Use a Twitter Poll or Tweet to ask them what offers or products they'd like to see this Small Business Saturday.
Local artist @Arty_A_F teases some new products to get her followers excited for Small Business Saturday.
Use hashtags to reach more people

Adding relevant hashtags to your Tweets can help you reach more people and engage with new customers. #SmallBusinessSaturday will be popular ahead of and during both the US and the UK event.
In North America, the official hashtag is #ShopSmall, and many businesses will use #ShopSmallSaturday. In the United Kingdom, the official hashtag is #SmallBizSatUK. Other hashtags you can use all through the festive season include #ShopLocal and #TweetASmallBiz.
Top tip: Stick to two hashtags and capitalize the first letter of each word (called camel case) to make your Tweets more accessible.
@TrixieCosmetics uses the hashtag #ShopSmallSaturday to share a restock update and a promotion for Small Business Saturday.
Make shopping online easy

Make it easy for your Twitter followers to buy your products online. In your Twitter bio, highlight your website, e-commerce options, in-app shopping, or the ability to place orders by phone. Include links to the product and any fun special offers like free shipping or a free gift in your Tweets too.
Top tip: By switching your Twitter account to a Professional Account (at no cost) you'll be able to showcase what kind of professional you identify as, your business location, hours of operation, and contact information. You can also track performance, discover product offerings, tap into additional resources, and drive performance.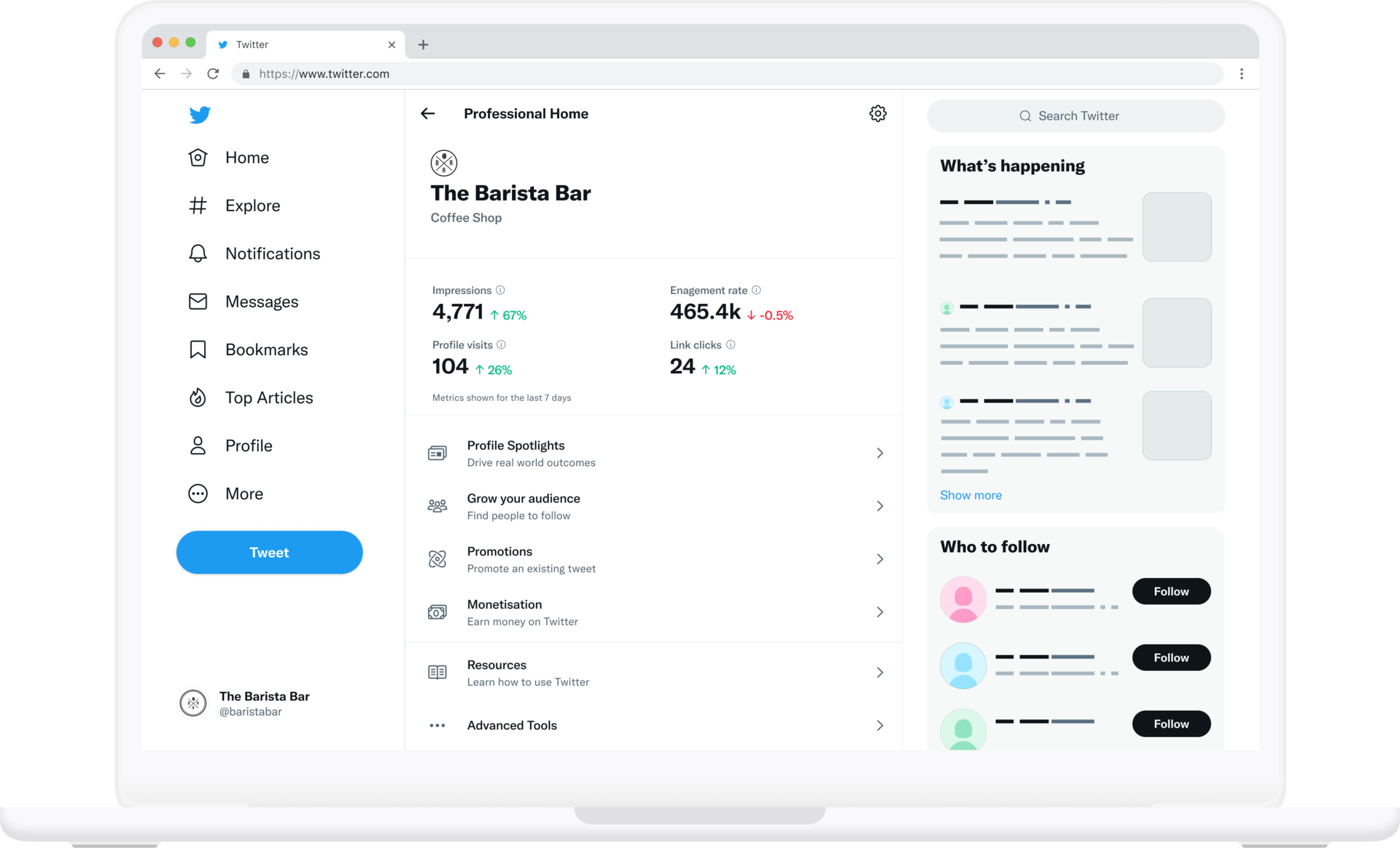 A Professional Account dashboard showing the resources and tools available. 
@ashleylaren_art Tweets photos of her products and announces a special gift for online orders made on Small Business Saturday.
US businesses will also be able to access Twitter Shopping – a suite of products that allows you to sell your products and services directly on Twitter. Note: Twitter Shopping is currently only available to all eligible merchants in the US.
Run an event or promotion

Getting people together for an in-store event or taking part in a local small business market is a great way to put your business top of mind. Tweet about these events in plenty of time and incentivise customers with a special promotion. 
Online promotions will also build momentum and encourage customer traffic. For example, create a discount code or promote a free gift, or reduced delivery costs.
Celestial jewelry company @celest_co_ shares their 40% online discount code for Small Business Saturday.
Share your love for the community

One thing that makes small businesses great is the community vibe it creates. Small Business Saturday is a great way to remind people how long you've been in business, share your startup story, and talk about your local pride.
Share the love by supporting other small businesses too! Tweet your favorite neighborhood businesses and like and comment on other people's Tweets.
Freelance marketplace, Oomple (@OompleFreelance), celebrates Small Business Saturday by asking their followers to give a shoutout to their favorite local and small businesses.
Partner to expand your reach

Look for opportunities to partner with other companies or influencers for greater impact. Other local shops, your local chamber of commerce, or your town itself may be running initiatives that make it easier to participate.
Ahead of Christmas 2021, @indiemk Tweeted about a shopping guide full of local businesses.


Planning a Small Business Saturday 2022 campaign? Visit our small business resources to help you get started and kick off your festive sales early.
1.  Source: Sparkler, Twitter Insiders US Holiday Survey 1 data | June 2021 Q7. For each category, where do you typically get inspiration for gifts or discover gifts to purchase? Please select all that apply. Base: Insiders (n=375) and Non-Users (n=555).
Ready to advertise on Twitter?