Q&A with the Marketing Manager for pet brand @ZippyPaws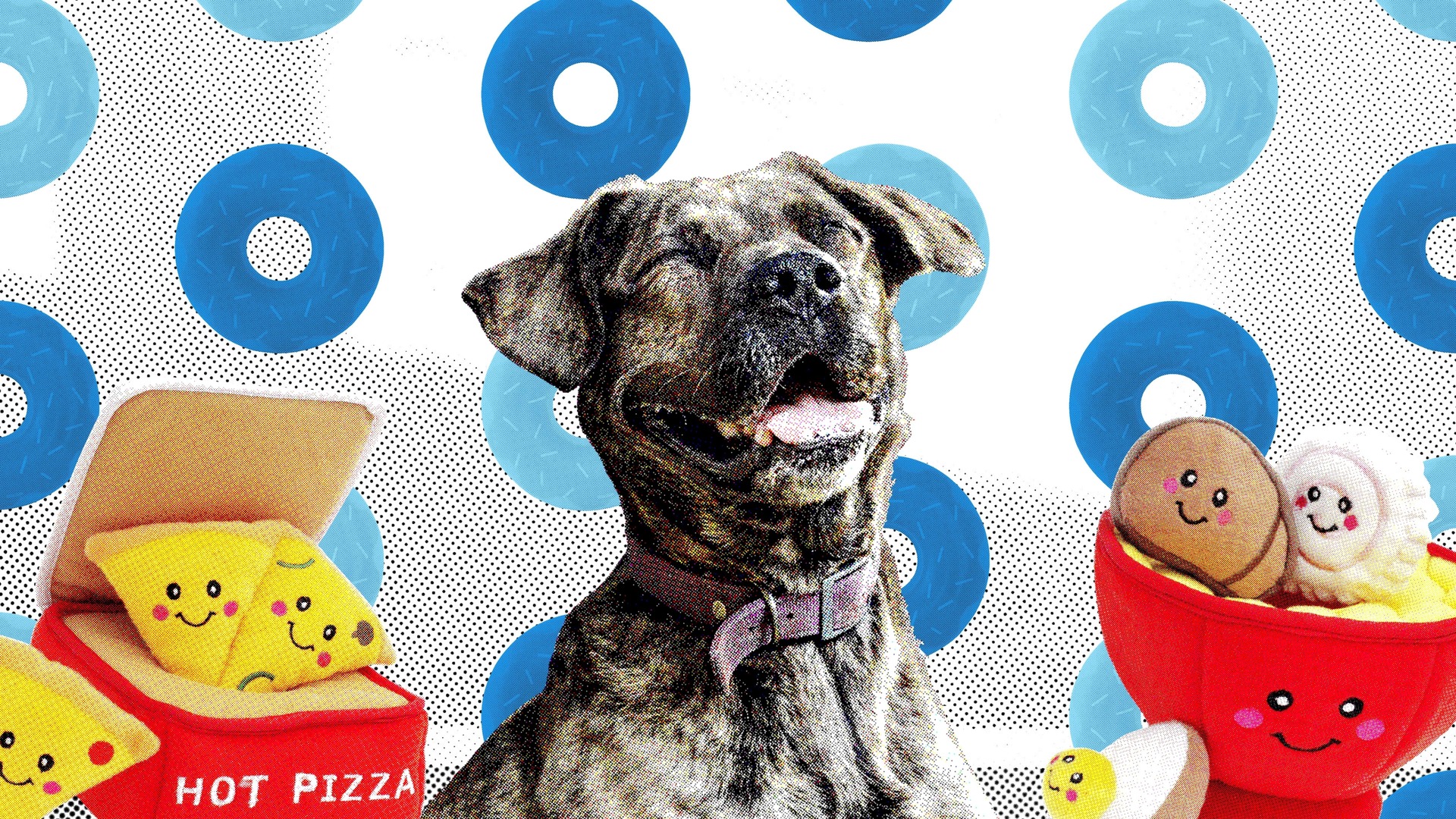 Do you refer to your dog as your fur baby? Have you ever thrown a birthday party for your dog? Do you have dog mom or dog dad in your Twitter bio? If you answered yes to any of these questions, then this is paw-sitively a brand for you!
ZippyPaws was created in 2011, after co-founder Jen Glaser recognized a need for dog toys that were both safe and aesthetically pleasing. 11 years later, ZippyPaws has sold over 5.5 million of their iconic Donutz toys and has donated over a million dollars to philanthropic efforts across the US.
We chatted with Savannah Lyell, Marketing Manager, at Zippy Paws (@ZippyPaws) to learn more about their brand voice and creative partnerships on Twitter.

Tell us a bit about yourself.
I'm Savannah Lyell, the Marketing Manager at ZippyPaws. After college I started working for ZippyPaws where I found myself able to combine my passion for philanthropy, dogs, and marketing all in one place.
Tell us about ZippyPaws.
Based in Chino, CA, ZippyPaws currently offers a catalog of over 400 pet items in a range of categories. Through beautifully designed products and a community devoted to giving their pets the best life has to offer – ZippyPaws promises to cultivate curiosity, harness innovation, and keep tails wagging. All without costing an arm and a paw.
What does a typical day look like for you as a social media and marketing manager?
A typical day for me often changes depending on what holds priority. On average daily tasks include: creating and planning social posts, analyzing data across platforms, helping manage ongoing partnerships, staying on top of trends, collaborating with paid influencers and ambassadors, planning and coordinating events, and engaging with our audience. Overall, just prioritizing activities that will have the biggest impact on the brand.
Can you describe the ZippyPaws brand voice in a few words?
Our brand voice is playful, cheerful, cheeky, and sassy. Our voice aims to entertain and spread laughter by sharing relatable and informative content to the modern pet parent.
How does Twitter fit into your overall marketing strategy?
Twitter is a platform that we're focusing on developing. Twitter is one of the most effective ways to build business and get your brand voice heard. 
As with any social media marketing channel, Twitter has its own strategies and tactics to achieve growth, which is what we are concentrating on as we look to grow our account.
What are a few Tweet examples that you think really capture the ZippyPaws brand?
Here are some examples of Tweets that capture our voice and humor. We love a good meme moment when we can tailor it to our own follower base. 

We love approaching Tweets in a playful manner that's relatable to pet owners too. These are some funny examples.
You have implemented some creative partnerships with other brands and influencers. How do you determine which partnerships are the best fit for ZippyPaws? What's an example that stands out to you?
We are always looking for different ways to expand and collaborate with brands and influencers while remaining authentic. We look for partnerships that are mutually beneficial and a good organic fit, meaning that they align with our core values and beliefs. 
While there are so many collaborations we've done that have been successful, the one that stands out to me is our partnership with LA Kings (@LAKings). 
Not only are we the first 'Official Dog Toy of the LA Kings' but our partnership also includes Brand-Tailored Fan Engagement Opportunities as well as Enhanced Pet-Focused Community Outreach Initiatives Across Southern California, which is something we are deeply passionate about.
What are some of your favorite ZippyPaws dog toy products?
As much as I truly love them all, my favorites would have to be our Zippy Burrow™ toys. Not only are they the cutest but they are also the perfect toy to keep pups engaged and promote mental stimulation. My dog goes crazy for them! Another favorite would be our best selling Donutz, can't go wrong there.
What are some of your favorite brand accounts on Twitter and what do you like about them?
Wendy's, Target, and Pavlov the Corgi are a few of my favorite Twitter accounts! Wendy's is pretty self-explanatory with being known for their savage roast Tweets that never fail to make me laugh. 
Target is unique in the way they have shifted the focus of their Tweets from promotions to a more personal type of content that resonates with their audience in a more authentic way. 
Pavlov the Corgi is one of my favorite dog influencer accounts by far. Definitely one of the accounts that resembles ZippyPaws' brand voice with their funny, relatable, and wholesome content that pet parents love.
If you're a small business on Twitter looking to grow, check out our Small Business Resources. Follow us on Twitter too, (@TwitterBusiness), where you can keep up to date with product updates and content designed to help you.
Looking for more Twitter resources?