How to use Periscope 360 for your brand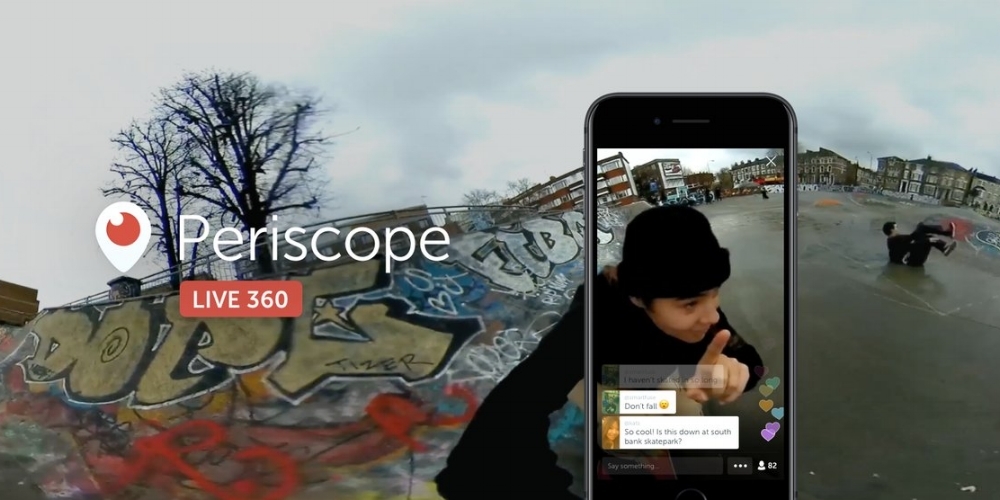 Using Periscope for your brand gives your audience real-time access to important moments and behind-the-scenes content. With 360 video on Periscope, you can broadcast your world in 360 degrees so that viewers can see what you're looking at as well as everything around you. People watching your broadcast can change the point of view by moving their phone or tapping and scrolling around the screen — all while watching live.
Ready to submerge viewers in your video? Follow these three tips to get started with Periscope 360. 
Hold the phone and camera in your hand
For 360 videos it's best to avoid using a selfie stick or tripod as they can create distance between you and your audience. For the best results, try holding the camera out in front of you, about three quarters arm length and slightly below head height. This will give viewers the sense that they are there with you. When showing viewers something of interest, slowly move your whole arm and keep the mobile device screen facing you. 
Influencer @literallyanika uses 360 to show off her view in Dubai.
Broadcast in an engaging environment
Broadcast in a setting that offers viewers opportunities to discover the things around you, and as they move their phones to see what's happening in the 360 degree arc around the camera. Focus on capturing engaging environments such as live events, city walking tours, and immersive experiences with rich details.
Fashion producer @ChantalTV used 360 to giver her viewers a front row seat to #ParisFashionWeek.
Have a narrator
360 videos work best when there is a narrator or someone talking about the viewer's experience as they are broadcasting. Keep an eye on the comments coming in, and react to them to create a dynamic and exciting experience that keeps viewers hooked.
@MontereyAq talks us through what animals to look out for in their fish tank.
Now you're ready to give your viewers a front row seat to the action. Sign up here to be on the waitlist for 360.
Is your brand using Periscope 360? We'd love to see the broadcast! Send us a Tweet @TwitterBusiness.
Ready to advertise on Twitter?