Our Accessibility team shares best practices for creating Twitter content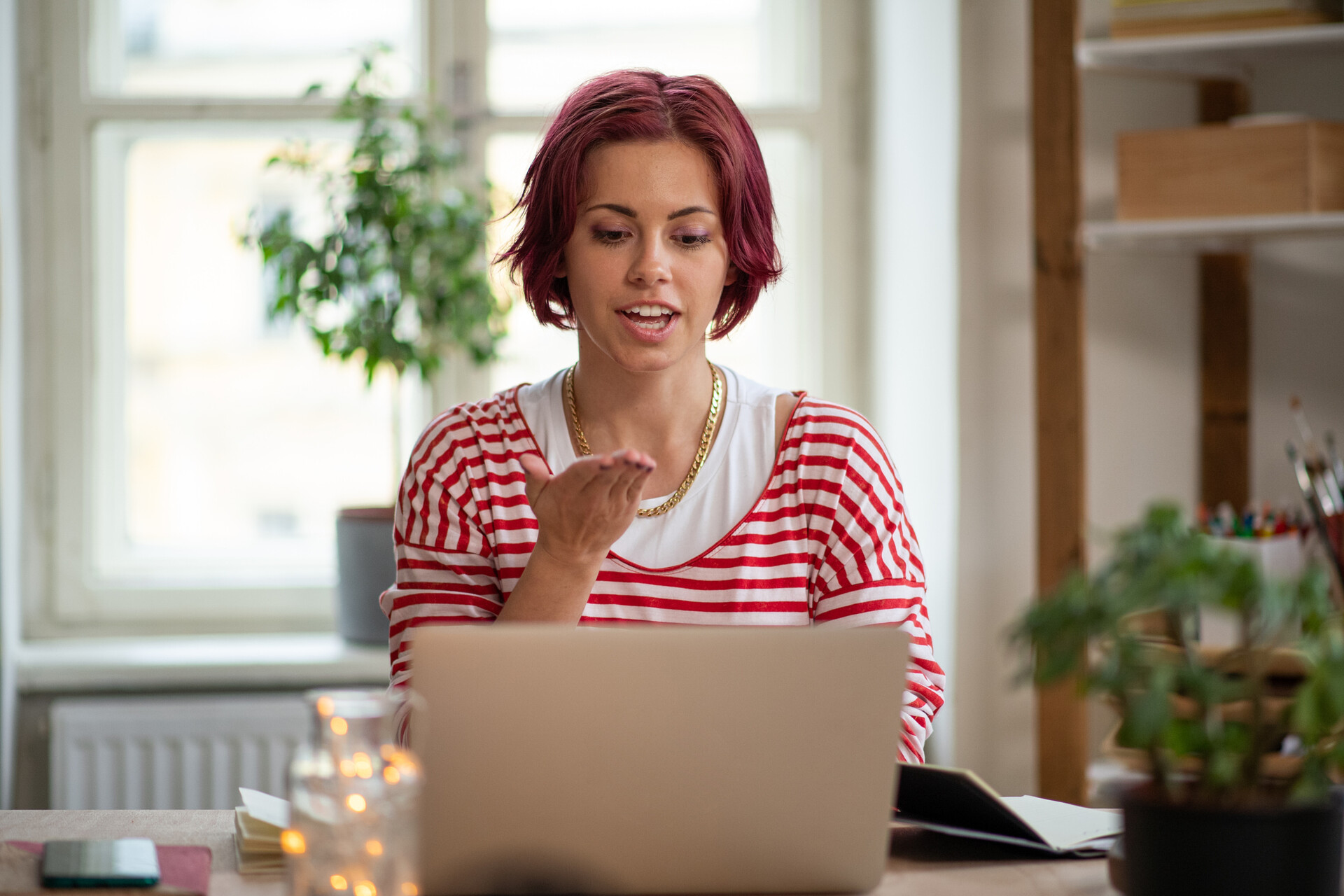 Around a billion people worldwide, or 15% of the global population, have some form of disability.1 How can you make sure your brand is creating content for this audience? 
Twitter has a dedicated Accessibility Experience Team to focus on increased accessibility, tooling, and advocacy across all of our products. We've spoken to Amber James, Accessibility Content Designer on the Accessibility Experience Team, and her team members, to get their guidelines and tips for creating accessible content, outlined below.
Text accessibility guidelines
Keep your Tweets succinct and to the point. People with attention deficit disorders or reading disabilities may miss out on critical information if it's not first and foremost. 

Use descriptive calls to action (CTAs). People who use assistive technology such as screen readers can search a screen by links and buttons alone. On its own, copy like 'learn more' is not helpful or meaningful to them. Instead, create CTAs such as 'learn more about our policies here'. Remember that Twitter has a maximum length of 36 characters for CTA buttons. 

Use plain language. Avoid complex phrases, jargon, or slang. This way of writing is more accessible for everyone – particularly people who are non-native English speakers, those who experience low literacy, or who have a cognitive disability that impacts comprehension. To learn more about writing in plain language, visit this checklist resource for Writing Plain Language on the Web on PlainLanguage.gov. Additionally, apps like the Hemingway Editor provide feedback on the readability of your content. Always carry out independent research and test multiple resources to find one you're most happy with. 

Limit the use of special characters, such as Unicode characters or ASCII art. ASCII art is not discernible by screen readers – shapes formed by special characters cannot be communicated to assistive technology users. If you choose to use ASCII art, use an image or screenshot of the ASCII art, and include an image description (alt text) that communicates what the image is and the characters of which it consists.

Write hashtags using camel case. Capitalizing the first letter of every word makes it easier for people to see every word, instead of having to find the words inside the phrase. For example, instead of writing #tweetasmallbiz, write #TweetASmallBiz. If the words of a hashtag are written in camel case, screen readers will read each word. If not, the screen reader will read out all the letters in the hashtag and customers will need to decipher the words on their own.

Image accessibility guidelines

Use an image description to describe any image you Tweet. An image description (also known as alt text) helps those who can't view the image. Your alt text should be short but descriptive – you have a 1,000-character limit on Twitter, but keep in mind that best practice is to keep it as succint and clear as possible. 
Your image description should highlight the relevance of the image to the text it's supporting. Be sure to capture the action, movement, relationships, visual details, and anything unique in the image. A useful formula to help decide on the copy to use for alt text is Object -> Action -> Context. The object is the main focus of the image. The action describes what's happening – often what the object is doing. The context describes the surrounding environment. This format keeps the alt text objective, succinct, and descriptive.
When you Tweet photos using the Twitter app for iOS or Android, or on Twitter.com, you have the option of adding an image description. Don't hide information in your images. People who use a screen reader won't see the information in images or infographics. Make sure the most critical message is included in the text, and use images to complement that text. 
Alternatively, you could link to an accessible document or web page with a data table or transcript of the information an infographic contains. This will be accessible to screen reader users.
For more information, visit our help center article on how to make images accessible.
Emoji accessibility guidelines

Use emojis in moderation. Insert emojis at the end of a sentence or Tweet – using them throughout or in the middle of Tweet copy slows down reading for screen reader users and people with cognitive disabilities.

Don't repeat the same emoji over and over. It's disruptive for assistive technology users to have to hear the same emoji repeatedly, especially because they won't know if there's useful information somewhere in between or at the end of the emojis.

Choose emojis that have good color contrast for default and dark modes. People with low vision may struggle to clearly see the emoji and understand its relevance if their device is set for dark mode.
Video accessibility guidelines

Use closed captions. Captions only display dialogue in a video, but closed captions with audio descriptions include all audio cues in a video, including background music and actions in between dialogue – this makes the video accessible for people who are deaf or hard of hearing. Closed captions don't automatically have audio descriptions of all audio cues, however. When creating the closed caption file, you'll need to add audio descriptions (such as background music, or murmuring in a coffee shop) as part of the closed caption file.

Include a transcript or summary of the video. All of your videos should be Tweeted with a link to the video transcript or a summary of the video. This is so customers with sensory or cognitive disabilities and people who use assistive technology can access the content of the video in text format. 
Screen readers use a text-to-speech (TTS) engine, which translates the on-screen text (including image descriptions) into speech. If your video only has visuals and background music, screen readers won't pick up on these elements, meaning the blind community is excluded from accessing your video.
For comprehensive guidelines and practical tips for creating videos for global accessibility, check out our blog post.
Be an ally

Avoid ableist language in your Tweets. Ableist language is language that consciously or unconsciously discriminates against people with disabilities. Ableist language is often a careless mistake, but it causes offense and is derogatory toward people with disabilities. With due thought and consideration, it can be avoided. Examples of ableist language include 'turn a blind eye' and 'fall on deaf ears'. 
Twitter is what's happening and where the public conversation takes place every day. Incorporating these tips into your social media strategy can help ensure everyone can take part. 
Accessibility is a business imperative. Companies that fail to recognize that, will end up falling behind on all levels. When consumers feel strongly about brands and their ethos around important topics, like disability for instance, they place their trust and loyalty in those brands.
Don't forget to check out our blog on how you can make your Tweets more accessible and inclusive and follow @TwitterAble, @TwitterTogether, and @TwitterA11y for the latest updates on our progress. We'll keep going #UntilWeAllBelong.
This blog is part of a series in collaboration with Twitter's Accessibility COE and Accessibility Experience Team to strengthen our efforts to help Brands use Twitter in the most accessible manner. The mission of Accessibility COE is to create a company culture that provides inclusive experiences to our customers, partners, candidates, and employees with disabilities by building a centralized hub of resources, tools, and training.
1. Source: United Nations, https://www.un.org/development/desa/disabilities/resources/factsheet-on-persons-with-disabilities.html
Ready to advertise on Twitter?