How @SlatedIreland connects with customers on Twitter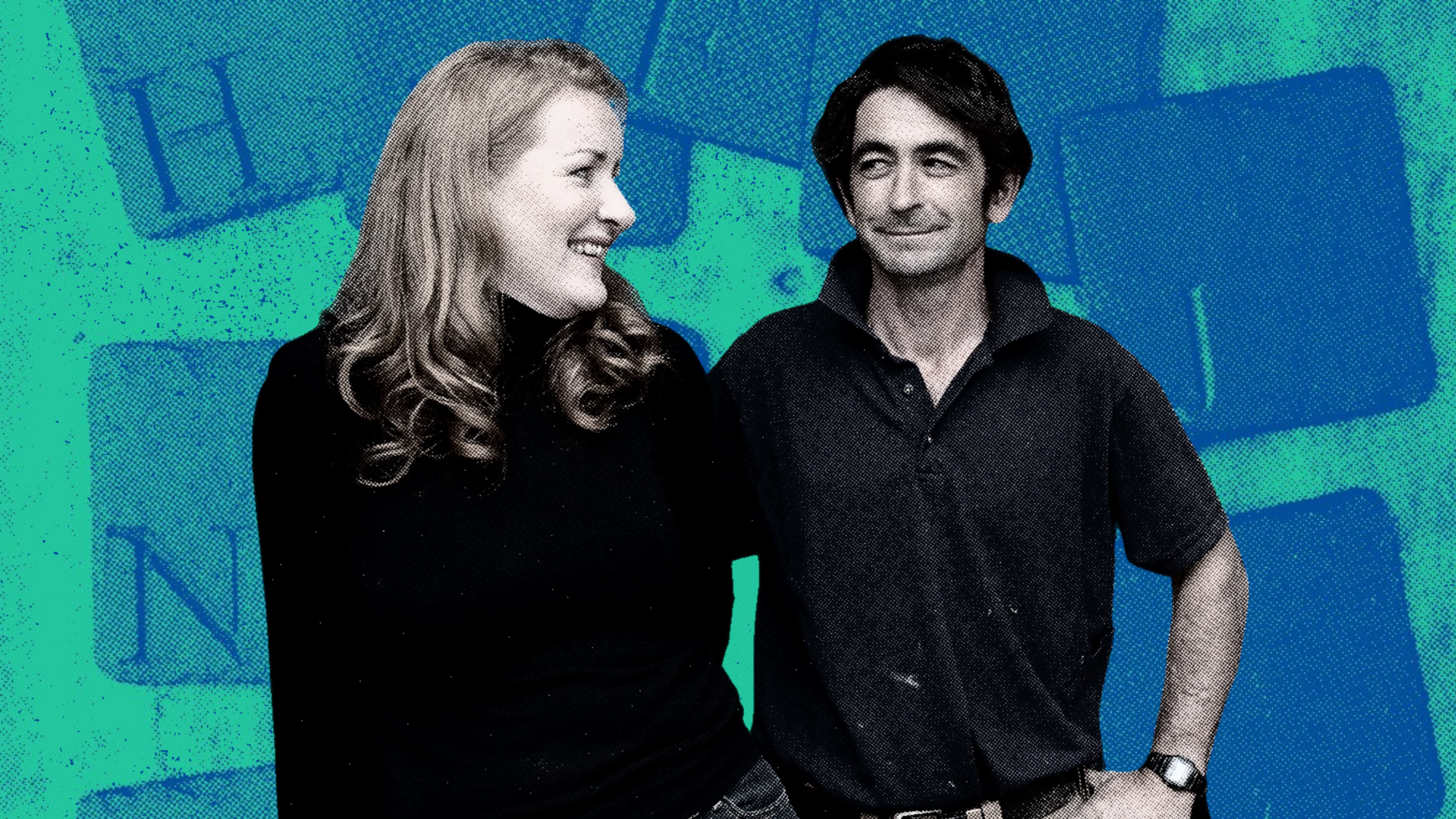 Twitter has helped SLATED reach customers, interact with them, and have a bit of fun along the way. It is a super cost effective way of marketing your business.
Tara and Ed are husband and wife, and business partners. They run Irish homeware company SLATED (@SlatedIreland) — a luxury brand that specializes in gifts and tableware crafted in a traditional manner using stone and slate. 

On Twitter, Tara is the voice. She chats to customers, shares new products, and Retweets customers favourite SLATED products. 
In this interview we chat to Tara about balancing running a small business with daily Tweeting, her tips for becoming part of the conversation on Twitter, and how your next Tweet could be your next sale.
Your business
Tell us about your business.
SLATED was established in 2010. SLATED is an Irish, family owned and run luxury artisan home-ware brand handmade in Dublin, Ireland. We're a husband and wife team, Ed and Tara Hammond, and we create beautiful slate home-ware inspired by tradition.
As a business, how do you utilize Twitter?
We use Twitter to show the people and processes behind SLATED, and to showcase our products. It is such a wonderful way to interact with customers. The reach we can achieve is phenomenal, Twitter helps new customers find SLATED and continually builds our brand awareness.
Can you tell us about your role within the business?
I am the co-founder and product designer — to be frank the list is long: marketing, sales, production, logistics, procurement, need I go on. Within any small business you will find a person with multiple roles, it's not for the faint hearted.
Compared to other platforms, why does Twitter work for you and your business? 
We love Twitter, it is our favourite of all the social platforms. Twitter is fast moving and great for those of us that like to chat.  
It was the first social media account we created when we founded the business. It is an amazing tool, it enables the personality and voice of SLATED to be seen and heard.
Tweets and Creatives 
From your experience, what makes a good Tweet? 
Honesty makes a great Tweet. Running a small business like SLATED can be tough, so whether it's a good day or a bad one we Tweet, and we tell the truth! 
Humor is also a huge part of our Twitter feed — who doesn't like to laugh. Twitter really is such a powerful tool when used for good, we love the support and advice we get from followers and people we don't even know. 
Tell us about the kind of imagery that works best for you on Twitter? 
Showing our process of cutting by hand always works brilliantly, people are amazed that we cut stone with a knife in such a traditional way. The SLATED personalised boards are always a big hit too, they provide inspiration for what can be carved in stone.
Any tips for creating good creative that gets good engagement?
Showing your skills and the background of your business, letting people have a peek at a side of a business they never normally see. A thread explaining your business is a very good pinned Tweet to have — ours tells the story of our business.
Followers
Where is your following based?
Our following is mainly based in Ireland, with an added sprinkle across the UK and America.
You have almost 6K followers which is pretty impressive, how did you grow your following? 
Our following has been very organic. We have made many friends along the way on Twitter, which always helps.
Your engagement is great too, what do you put this down to?
Our aim is to try and always answer people, engage in conversations, and to try and not make it all about SLATED. There is only so much self promotion people can cope with.
Asking questions is a brilliant way of conducting market research, it's amazing to be able to make decisions based on your customers actual wants and needs. Oh and be yourselves, no fake personas.
Any tips for someone else struggling to grow their small business on Twitter? 
Engage, engage, engage. Twitter can be daunting at first, but if you treat it just like a conversation it can produce incredible results for your business. Be yourself and never be afraid to ask for Retweets, and support other small businesses with Retweets and comments too. 
Sharing the love
Any other small businesses on Twitter you'd like to give a shout out to?
Sarah McKenna (@sarahjmckenna), is a ceramicist based in Louth, Ireland. She is a wonderfully talented artist.
As a small business, do you have any tips for others balancing running a business with posting on social media?
Social media can be very time consuming. Other platforms could take up hours of your day if you let them. Try to be consistent and always reply, each Tweet could be a potential sale. 
If you could give just one piece of advice to another business on Twitter, what would it be?
Make your Twitter account more about your process and personality and don't keep linking posts from other platforms. Do slightly less promotion and more chatting.

If you're a small business on Twitter looking to grow, check out our Small Business Resources. Follow us on Twitter too (@TwitterBusiness), where you can keep up to date with product updates and content designed to help you.
Ready to connect at scale?