@boxebristol shares their top Twitter tips for restaurants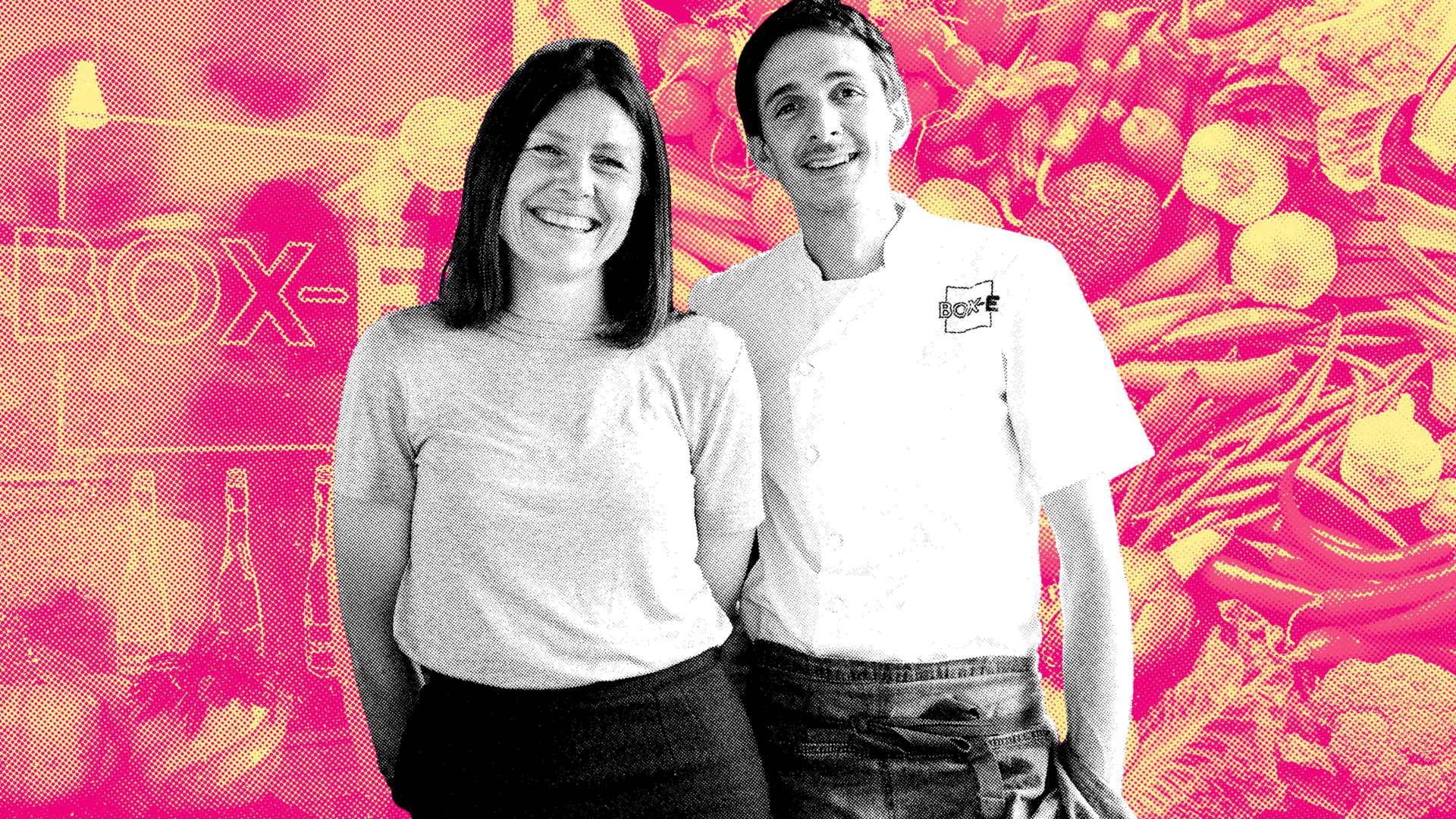 People are more likely to interact with you if they know the Tweets are from the heart, not scheduled or corporate.
BOX-E (@boxebristol) isn't your average restaurant. Located in a pair of shipping containers this tiny gem prides itself on seasonal, local, modern British cooking. 

Although small in size, BOX-E has a lot to offer and has grown a strong Twitter following — grown over the years through honest, personable Tweets, great food photos and interaction with the local food community. 
In this Q&A we speak to co-owner Tessa about balancing managing a popular restaurant with social media management and Twitter tips for other restaurants and food professionals on Twitter.
Your business
Tell us about your business.
We're a tiny restaurant in a pair of shipping containers on Bristol's harbourside in the UK. Seasonality, locality, and sustainability are at the forefront of all our business decisions.
As a business, how do you utilize Twitter?
It's a great way for us to share some of the behind-the-scenes aspects of the business, like when beautiful produce arrives, or what dishes are on the menu, and what events we have coming up.
Can you tell us about your role within the business?
I manage the restaurant. Our business is tiny so that encompasses everything from serving guests to doing the accounts. I'm sure a lot of small business owners can relate to this.
Compared to other platforms, why does Twitter work for you and your business? 
Twitter encourages discussion, which in the restaurant industry is generally very supportive and positive. 
It's a very quick and easy way of getting information out to guests, especially with links to book events at the restaurant.
Tweets and Creatives 
From your experience, what makes a good Tweet? 
Something that's easy to read — sometimes humorous. A picture can help stop the scrolling. It's nice to have a place to share things when they pop into your head and you think others will appreciate them.
Tell us about the kind of imagery that works best for you on Twitter? 

Photos of our food tend to go down well. Or the beautiful Bristol skyline. Something that locates us as a restaurant — where we are and what we're up to. Something very real.
Any tips for creating good food content that gets engagement? 
Do you know what? I often get cross with myself for missing opportunities to take photos of food, but it's super tricky during busy services. It's much easier to capture the produce arriving and being prepped so that's often what I share. 
Sometimes this is more interesting though as you don't necessarily get to see all this when you're eating in a restaurant. I recently shared a Tweet of how much our bread board had worn down from all the years of slicing and it gained unexpected interaction.
Followers
Where is your following based?
Many of our guests and other people in the Bristol food community follow us so it's probably fairly localized to our city, although the beauty of Twitter is that anyone around the world could be admiring the picture of the stunning rhubarb you Tweeted, not just the customers coming to eat it.
You have over 5K followers which is pretty impressive, how did you grow your following? 
We have been open for five and a half years so our following has grown over that time. I like it when people follow us on Twitter then book in. 
I try to follow and interact with local producers, other restaurants, the whole food community — not as something I have to do to grow a following, but because it's a great sharing resource and can inject a bit of positivity.
Your engagement is great too, what do you put this down to?
Being myself! I think people are more likely to interact with you if they know the Tweets are from the heart, not scheduled or corporate.
Any tips for someone else struggling to grow their audience? 
Take some time to follow like-minded businesses and then you'll easily find things of interest to you that you'd like to interact with. Other people will then see your profile and follow you.
Sharing the love
Any other small businesses on Twitter you'd like to give a shout out to?
It's a charity, not a business, but I love FareShare South West's Twitter feed (@FareShareSW). It's a really lovely mix of behind the scenes stuff, helpful recipes, insight to generate funding and more.
Do you have any tips for others balancing running a business with posting on social media?
Don't berate yourself for not posting often enough. It's better that you Tweet things that you actually want to share less frequently, rather than posting things that feel forced just because you feel you have to.
If you could give just one piece of advice to another restaurant on Twitter, what would it be?
Be real, but with a positive focus! This doesn't mean that you need to hide the bad stuff and pretend that everything is wonderful, but no one wants to hear you moaning that a guest didn't turn up. They'd much rather learn about what you're cooking today. Positivity breeds positivity.

If you're a small business on Twitter looking to grow, check out our Small Business Resources. Follow us on Twitter too (@TwitterBusiness), where you can keep up to date with product updates and content designed to help you.
Enjoyed this? Read the rest in the series:
Ready to connect at scale?