October lineup: Key dates for Twitter marketers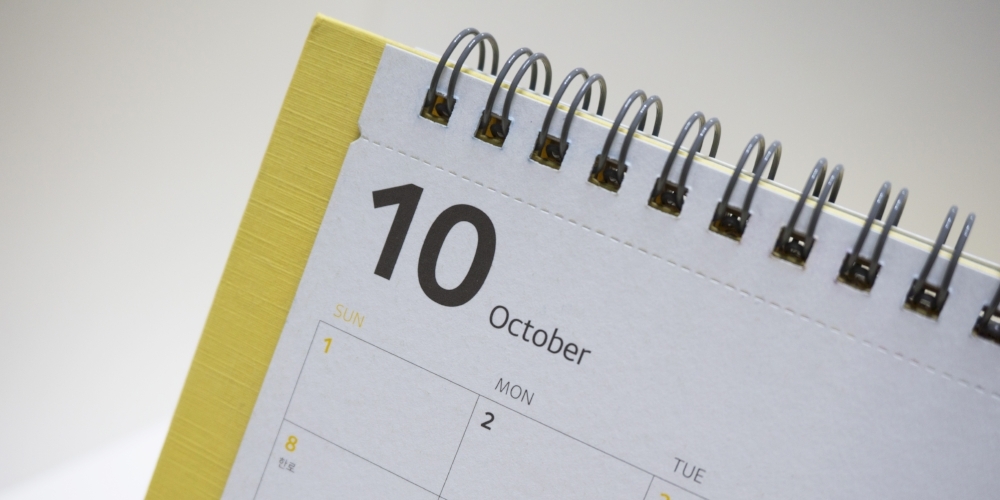 Want to take your Tweets from good to great? Get personalized recommendations to make your Tweets perform better with a free tool from ecosystem partner Union Metrics.


Fall is what's happening. Summer has officially come to an end, anticipation on Twitter is building as people get ready for their favorite October events.
Whether they're baseball fans who can't wait for the #WorldSeries or music fans hoping their favorite artists win big at the #HipHopAwards, there are lots of events happening this fall. And with celebrations for #InternationalCoffeeDay and #NationalTacoDay, there are plenty of opportunities for your brand to show your personality on Twitter with relevant content.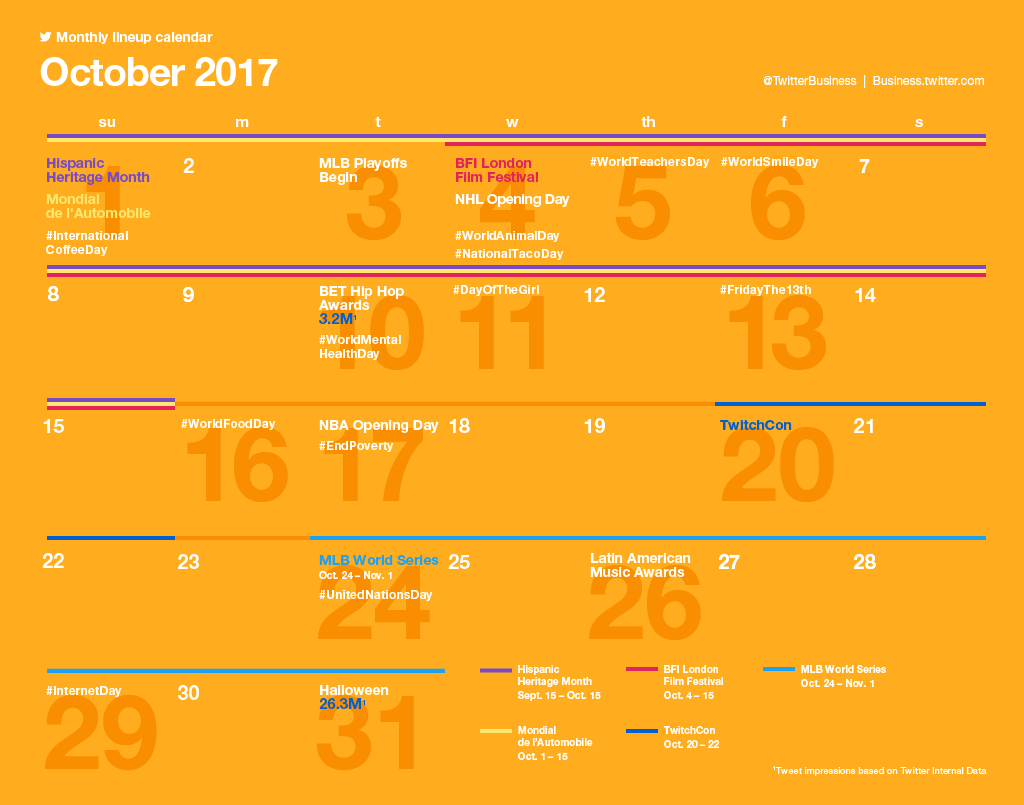 Download our October 2017 marketing calendar to help plan your campaigns around these key dates, and follow @TwitterBusiness for tips on how to thoughtfully frame your content and creative throughout the month.
 *2016 Twitter Internal Data


Additional reading:
Ready to advertise on Twitter?