NPR and USA TODAY have the scoop on Twitter Spaces
Twitter is the place to go for what's happening and what people are talking about right now — a constantly updated "front page," you could say. As Buzzfeed's former Editor in Chief Ben Smith once said, "Twitter is the beating heart of news."
With just one scroll down your timeline, you'll inevitably encounter global headlines and what people are saying about them. This is the reality of consuming the news these days; it's live, in real time, and coming from a collective of voices. As a result, newsrooms have learned to be nimble in the face of constantly innovating technologies and platforms. 
"In media right now, we're trying to figure out how to break down the fourth wall and talk with our audience," says Matt Adams, Engagement Editor at NPR, "so they get a better understanding of how a story comes together and our journalists can explain how they cover stories."
The latest tool at their disposal is Twitter Spaces. Newsrooms like NPR and USA TODAY are using the new feature for interviews, panels, dispatches from the field, and even fun activities like trivia and quizzes. Spaces allows hosts and guests to have live, audio conversations that are easily accessible to their audience. A Space can be pre-scheduled so that people know when and how to tune in, or they can start on-the-fly to cover breaking news. 
"There is something about this format, an intimacy, that really allows you to listen to what people are saying," says Felecia Wellington Radel, Engagement Editor at USA TODAY. "You're in the moment in the conversation, and that's different from other audio formats like podcasts."
So what makes a news story or subject perfect for Spaces? According to Wellington Radel and Adams, the opportunity for an ongoing conversation is key. The platform allows for a close connection with a wide audience, which promotes engagement and a breadth of perspectives — especially if Q&A is involved. 
"The power of Spaces is really in the audience," says Adams. "Seeing what they have to say, what questions they have, their thoughts and opinions, they become part of the story in a way. We've had conversations from Spaces turn into digital stories, found new sources, and even conducted interviews there. It's a way to continue to learn different people's stories."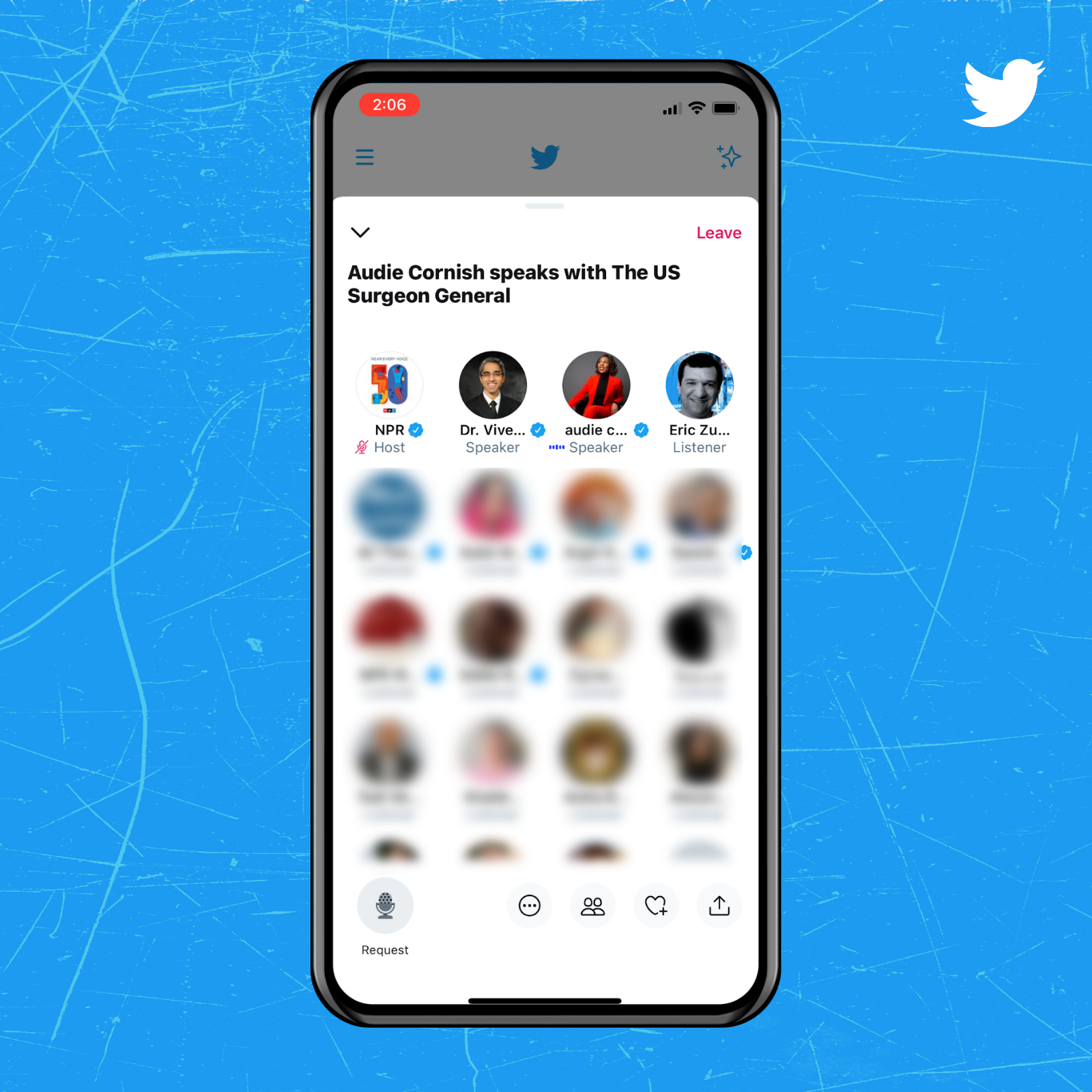 Both USA TODAY and NPR have used Spaces to cover large, talked-about events like the Derek Chauvin trial earlier this year. Spaces allowed for the coverage to take on multiple angles and promote a more candid and diverse outlook on the story. NPR set up a weekly series with Minnesota Public Radio, which allowed their followers to tune in on a regular cadence to hear directly from journalists who were on the ground covering the trial. USA TODAY decided to use Spaces to elevate the voices of journalists of color and promote conversations the organization was having internally.
"You can't overlook the race-based conversations that were happening," says Wellington Radel. "Not only in the nation but in our newsrooms, as well. We thought Spaces would be the perfect opportunity to have these conversations publicly and let everyone talk about their experiences and bring on sources willing to join. The intimacy and [our followers'] familiarity with Twitter, where it was already happening anyway, allowed us to have that conversation as a major news organization."
Spaces aren't just for breaking news. One of Wellington Radel's favorite examples of a Space USA TODAY hosted was a tax conversation, where experts were able to direct the audience to past coverage and engage in real time. "It's going to sound so boring, but I assure you, it was awesome," she said. "We brought on these tax experts and asked our audience to just put their questions out there. Coming off the pandemic and stimulus checks, a lot of people were visiting our Q&A. It went so long that we had to have a part two!"
Since that conversation, the news organization has hosted many Spaces like this on topics like cryptocurrency, NFTs, and created the on-going series "This Is America," based on a weekly newsletter where reporters and other featured writers read timely and personal essays live. "Here at USA TODAY, we see solid engagement in most of our Spaces, but our conversations around breaking news, sports and money (taxes, bitcoin, personal finance) seem to be especially popular," says Wellington Radel. "Many of these topics are already popular on Twitter, and I think people are drawn to talking about those topics in new ways on the platform."
NPR is also continuing to explore how Spaces can enhance its digital content and presence. After teaming up with Frontline to produce a documentary and story on the healthcare divide, the organization decided to take the conversation further after it premiered — giving their audience a chance to watch the film and come to the filmmakers and crew with their thoughts.
"As an engagement editor, I'm always trying to think beyond just sharing out links," says Adams. "What can we do to connect with the audience? What I love about Spaces is that our audience can hear directly from journalists and sources and ask questions live. It gives us a chance to tell more of the story."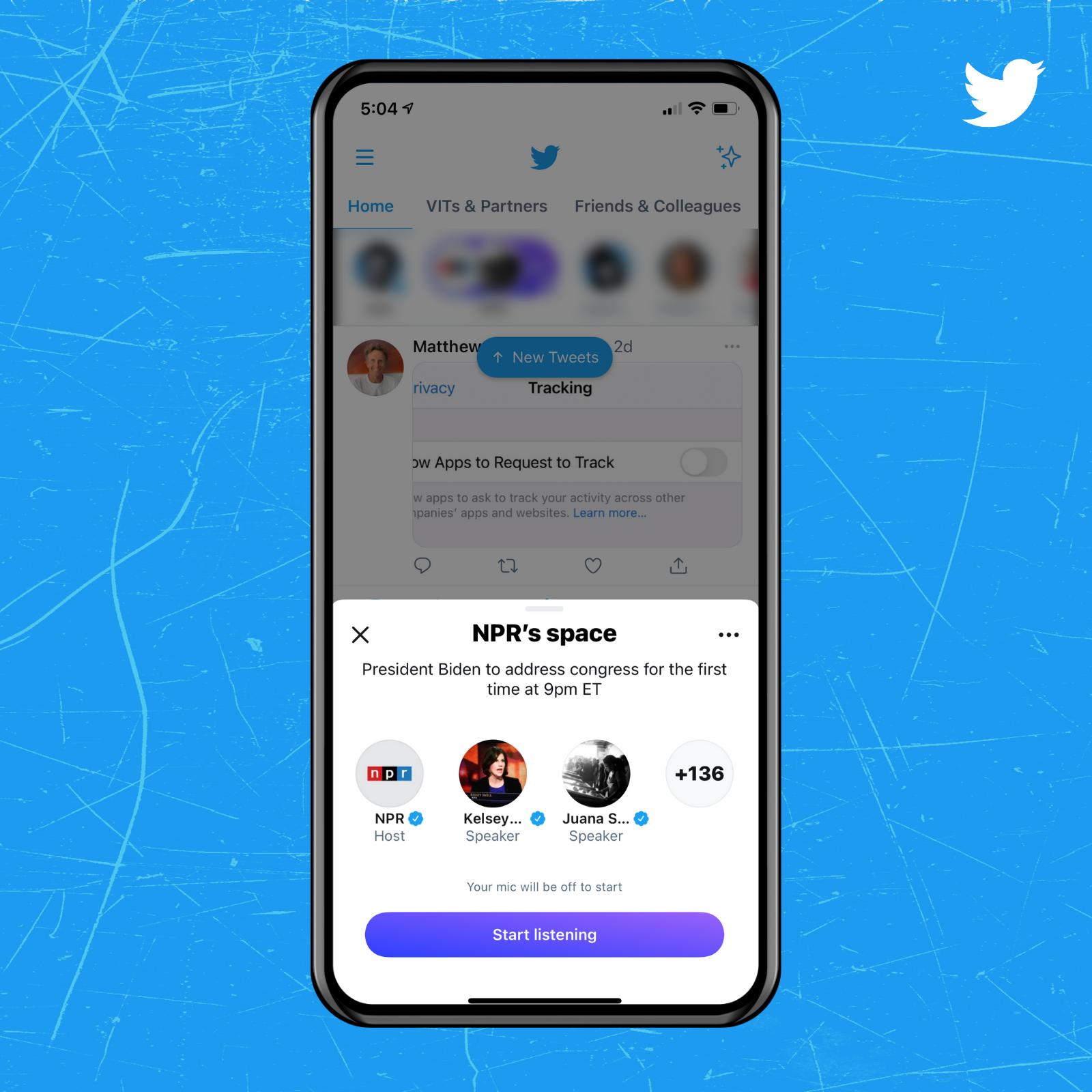 Both Adams and Wellington Radel advise that the best way to get to know Spaces and see how it can work for your organization is to hop in and experience them. And then, of course, practice, outline, run test Spaces, and make sure you have your materials prepared. 
"I love to see how other people are using them and take that as inspiration," says Adams. "I guess it's kind of like research but I also just having a great experience as a listener."
Wellington Radel sums it up perfectly. 
"It's a conversation!" she says. "Spaces might be audio-only, but there is such an intimacy to really listening. So, whether you want to tell a more narrative story, give a news report, invite everyone to the stage to expand on a topic, if you can talk about it, it can be a Space!"