@ItsCodeNation shares their tips for non-profits on Twitter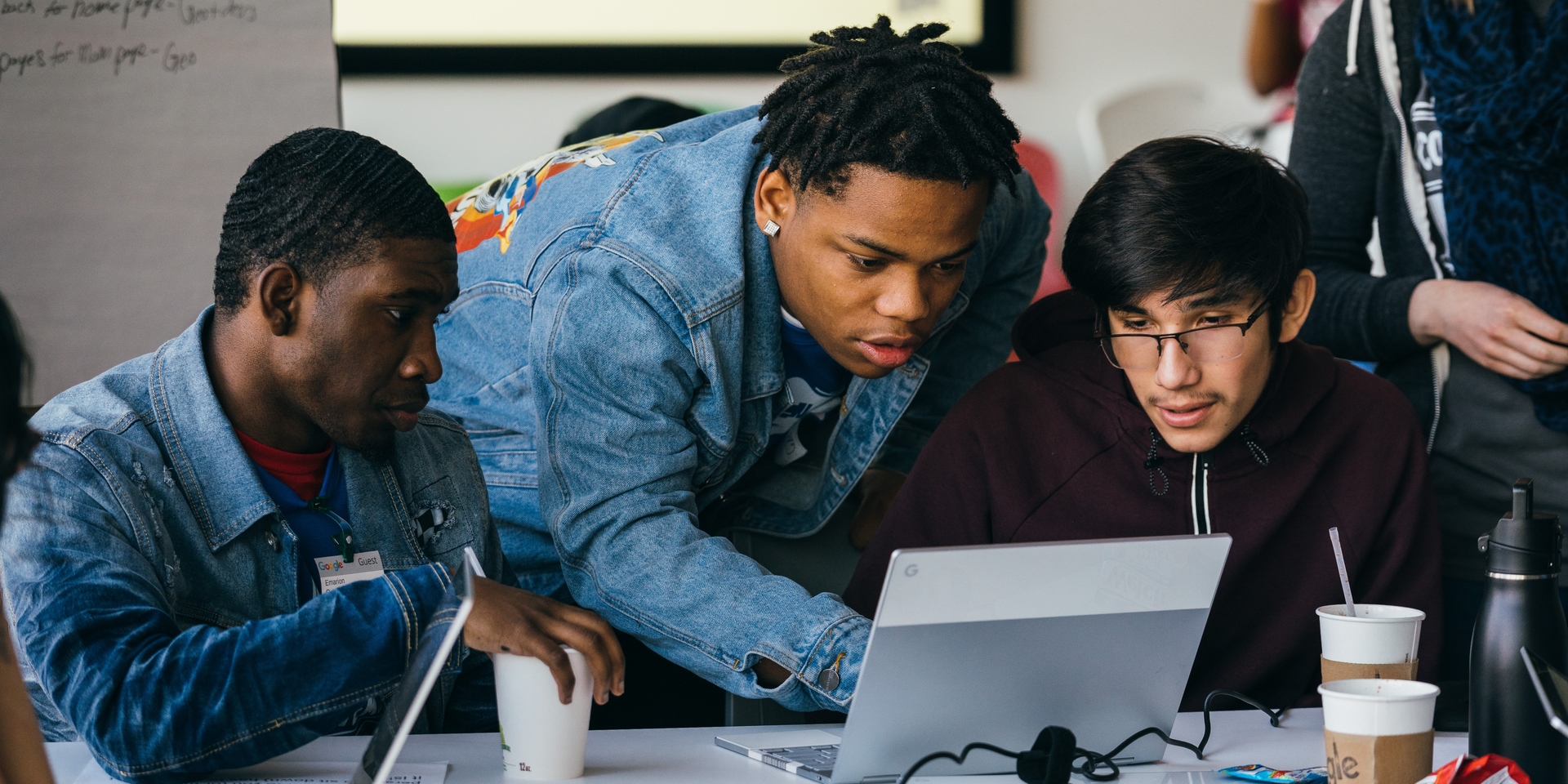 Twitter is all about community, making it a perfect place for real-life community organizations to extend the reach of their mission. One organization that stood out to us as a shining example of this is non-profit @ItsCodeNation. Not only have they successfully used Twitter to raise awareness, but they've also used it to raise donations. 
We chatted with the team behind the Tweets to learn how they engage their community, create impactful Tweets, and measure the impact of Twitter on their goals.
Tell us a bit about your team.
We have a staff of 36 spanning New York City, Chicago, and the Bay Area. Behind the scenes, our team that focuses on community engagement and communications is made up of:
Rebecca Novak, Chief Executive Officer (@ItsBeccaNovak)
Erica Wong, Director of Development
Riley Butterfield, Communications Manager
Gabriel Gagnon, Development Associate
Tell us a bit about Code Nation.
Code Nation equips students in under-resourced high schools with the skills, experiences, and connections that together create access to careers in technology. With a volunteer base that includes hundreds of professional web and software developers, Code Nation mobilizes the tech community to provide tuition-free coding courses and work-based learning programs to students in New York City, Chicago, and the Bay Area.
How does your organization use Twitter?
One of Code Nation's core values is "Celebrate Loudly" and we've found that Twitter is a fantastic vehicle for us to put this value into practice. We use Twitter to spotlight members of our community, including the students, alumni, volunteers, and staff who bring our mission to life every day. 
In addition to using Twitter to celebrate our community, we use it as an invaluable networking tool. During our volunteer recruitment season, for instance, Twitter helps us easily connect with software engineers and web developers who are looking for meaningful ways to use their skills to give back to their communities. 
How do you plan and create Tweets that will resonate with your target audience?
We know that our Twitter audience is quite diverse — our followers include Code Nation alumni pursuing careers in tech, software engineers, philanthropic foundations, company partners, and a variety of other folks who are passionate about diversity, equity, and inclusion in the tech education space. 
At the end of the day, our followers care about a more equitable future for all, so we try to plan Tweets that will showcase the work our students and volunteers put into that end. Additionally, by scheduling Tweets in advance, we free up our time in the moment to respond to any replies or mentions that we receive on Twitter. 
What results have you seen with Twitter?
During our 2019 Annual Giving Campaign, called Building Bridges, we saw a non-trivial increase in the number of donations we received. This could have been due to many factors, so we dug deeper.
We ran a few statistical tests — a linear regression on our number of Tweets vs. the number of donations we received showed a statistically significant effect on the number of donations received (p ≤ .01). So the data tells us that there's a 99% chance that Tweeting more, and putting out a higher number of effective asks, boosts donations. It's an incredible feeling to have data-backed proof that our hard work paid off!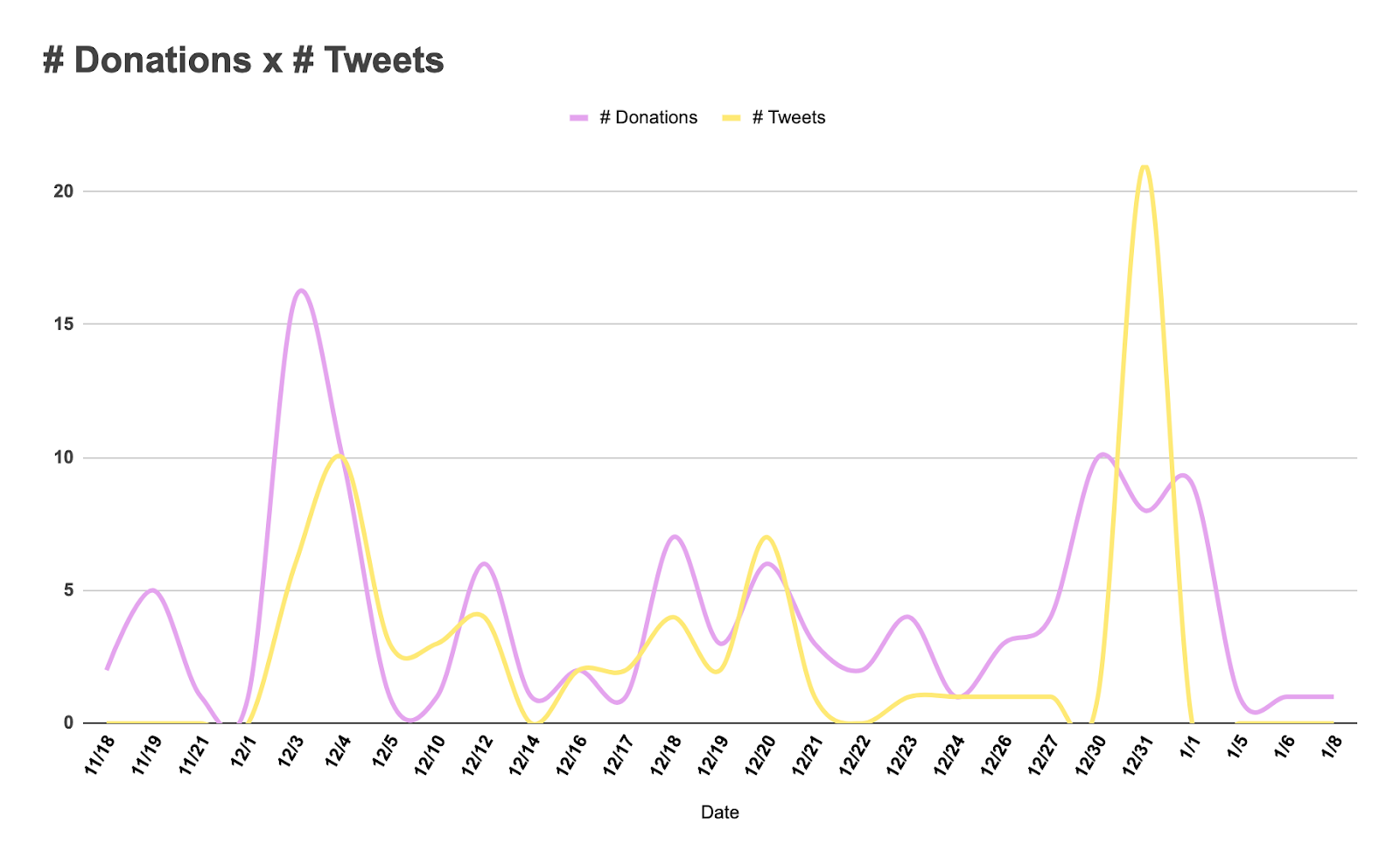 Any final tips for brands on Twitter?
You can never have too much data. Twitter offers a great range of metrics that organizations can use to their advantage. It can be used to dig deep into what makes your brand tick on Twitter, giving you the big picture of what works and what doesn't. 
Our biggest piece of advice would be to find your most successful Tweets through Twitter Analytics, and pinpoint what makes them stand out from the rest. Check the time and day they were posted, their content, tone, even if you used emojis! For example, before going into our annual fundraiser, we actually determined that Tweets with either a hashtag or an @ performed better than those without — but worse than those with both. You can find some incredible info if you look for it.
Ready to advertise on Twitter?