Need Tweet inspiration?: 20 creative ideas for your brand to Tweet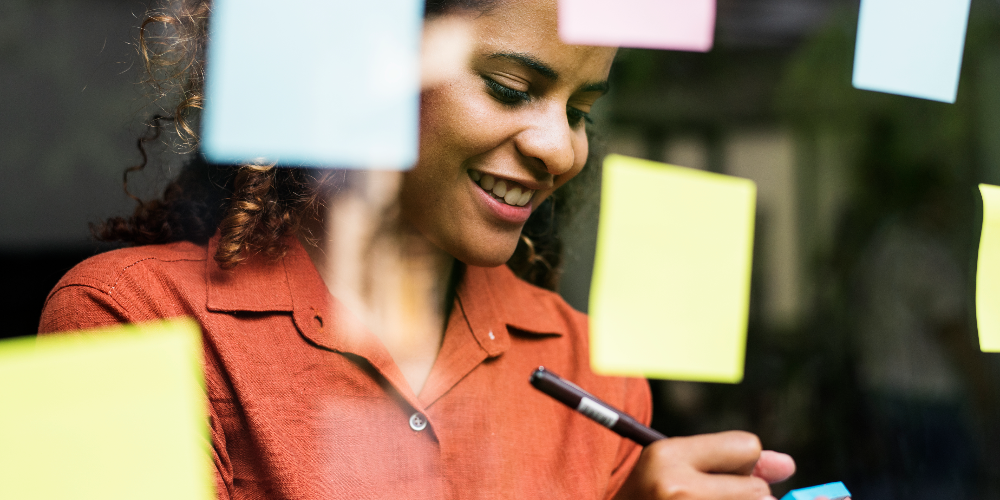 It can be tough to create fresh and engaging content every single day. We've all been there. That's why we've gathered some Tweet ideas you might not have thought of to use when your creative juices just aren't flowing. Here are 20 Tweet ideas to bring your Twitter strategy to the next level.
Tweet a Twitter Poll. Encourage your audience to engage with your brand by asking them to weigh in on a topic.
Share "behind-the-scenes" content. Give your followers a quick glimpse of how your products are made.
Spotlight an employee. Show your own staff — and your customers — that you value your employees. People love hearing insider tips and seeing who's behind the screen.
Showcase a customer. Whether they're a brand loyalist or recently accomplished something incredible, give a shout-out to your top customers or share a success story from your audience
@ThisIsEng shares an inspiring story of a UK engineer to help inspire other young people to explore the field.
Tap into trending topics. Participate in larger conversations by seeing what's trending on Twitter and connecting your brand to the current conversation.
Market a product. Tweet a photo of your product, announce new product lines or features, or talk about the problem your products help solve.
@RXBAR shares a short video showcasing their new protein bar flavors.
Ask your audience for feedback. Give your followers the opportunity to help shape your brand by asking what they love most (and dislike most!) about your products and any suggestions they have. Some of your best ideas can come straight from your customers.
Demonstrate a tutorial. Show your customers how easy-to-use your products or services are. This is especially useful for less-intuitive ideas and is a great idea for a video post!
Share your achievements. Have you hit 10,000 followers? Are you celebrating a work anniversary? Acknowledge your success and thank your followers for their ongoing loyalty and support.
Start a contest. Have some fun by starting a friendly Twitter competition. Have customers Tweet a photo of themselves using your product or give customers a chance to name your next product.
Give a holiday greeting. From Christmas to National Donut Day, there's always a holiday you can Tweet about. Download our Twitter marketing calendar to get a full list.
Entrepreneurial marketing platform @Drift celebrates Mother's Day by highlighting the mothers who work at Drift.
Share industry news. Find an article about your industry you find interesting. Tag the author and ask your followers to weigh in with their opinion.
Men's clothing brand @Bonobos interviews artist Rachel Levit Ruiz, who opens the dialogue on empowering women.
Advertise a new promotion. Create a Twitter-exclusive coupon, or enter everyone who Retweets your Tweet in a raffle. Consider creating a Twitter Ad to reach new customers.
Health and beauty retailer @superdrug challenges people to enter in a raffle for a year's supply of a hot new product.
Answer FAQs. If you're repeatedly getting asked the same questions by your customers, be proactive and answer them in a quick Tweet or blog post.
Spread positivity. Toss some humor and fun into the mix by telling a joke or sharing a meme.
@methodhome keeps it sweet and simple by sharing a cute pun and a matching photo of their product.
Share a fun fact. From company history to professional milestones, help your customers learn more about your business.
Respond to mentions. If your customers have been talking about your brand, make sure to acknowledge what they're saying. This is also a great way to answer questions and start a conversation.>
@HotelTonightbreaks the ice with their customers by responding to a mention.
Tease an upcoming event or product. If you're planning to release a new product or update, drop some hints to build suspense.
Highlight your company culture. Share photos of your latest work party or Periscope a coffee break.
Update your followers. If an item is back in stock, your website crashed, or your store hours change — Tweet about it to keep your customers in the loop and let them know they can rely on your Twitter for the latest news.
With these Tweet ideas as inspiration, you'll be on your way to building a dynamic Twitter presence that clicks with your customers. Get started with a campaign to engage with your audience today.
Ready to advertise on Twitter?