How @MentedCosmetics connects with Twitter's diverse beauty community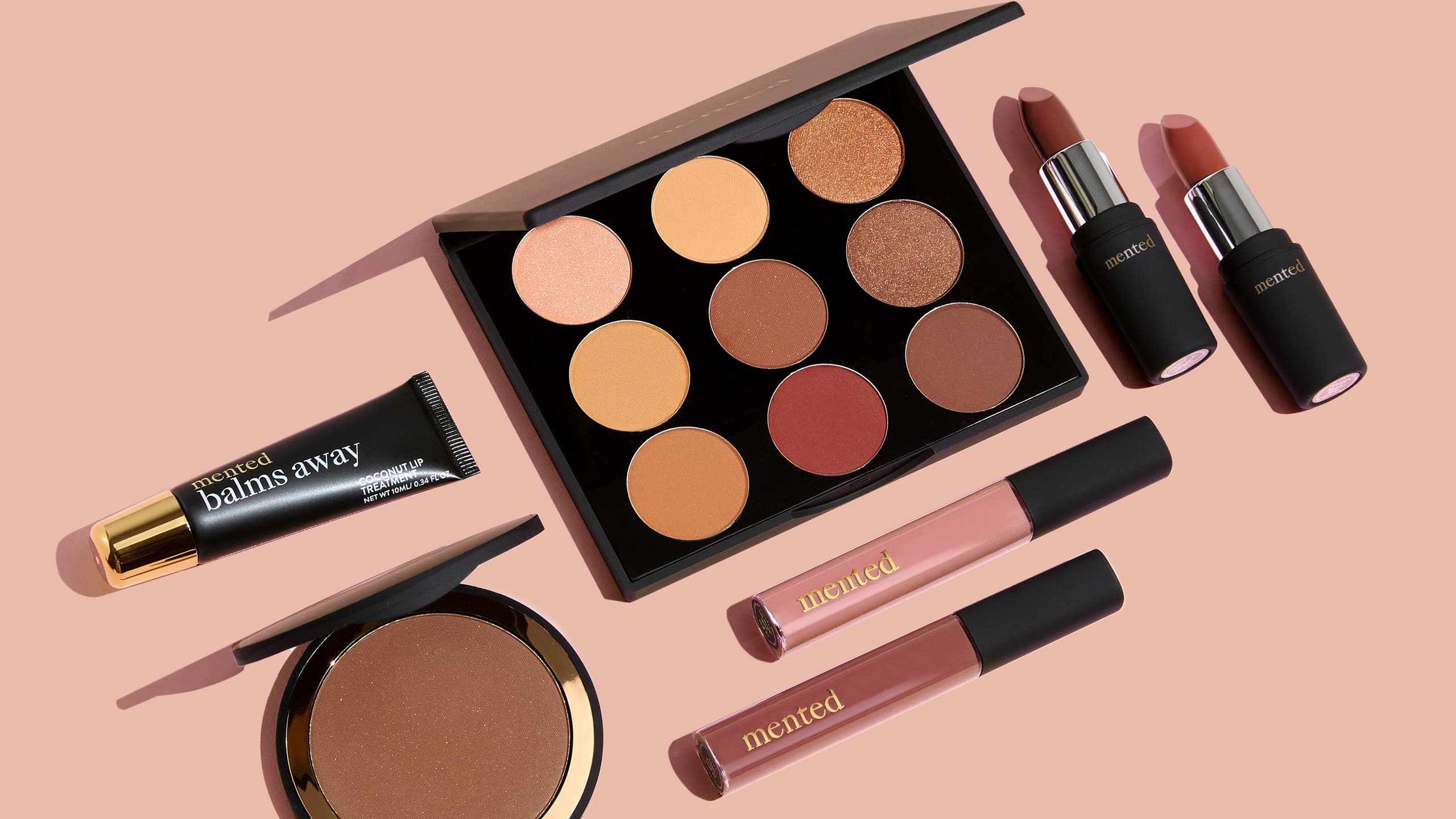 Don't just Tweet into the abyss, jump into conversations that are relevant to your brand!
The beauty community on Twitter is diverse, passionate, highly engaged and they love to talk — with the word 'beauty' Tweeted over 31 million times globally in the second half of 2021 alone.1
Mented Cosmetics (@MentedCosmetics) is one of a host of beauty brands killing it on Twitter with a mix of user-generated content, pop culture references, great customer reviews, product launches, and a fun yet authentic brand voice. 
In this interview we chat to Social Media Marketing Manager Jennifer Etienne about how they use Twitter to connect with customers and how you can too.
Your business
Tell us about your business.
Created by black women, KJ Miller (@iam_kj) and Amanda E. Johnson (@PrettyPensive),  Mented Cosmetics believes everyone should feel included in the world of beauty, no matter their skin tone. 
Each of our products is perfectly pigmented for all shades, giving our customers the natural, flawless finish they deserve. Our products are vegan, paraben-free, cruelty-free, and made to make you smile. 
Can you tell us about your role within the business?
As the Social Media Marketing Manager at Mented Cosmetics, my primary focus is the development and execution of strategy and content across all our social channels. I'm also always looking for new ways to connect and engage with our current and potential audiences. 
Compared to other platforms, why does Twitter work for you and your business? 
Twitter is a great platform to connect with your customers because it is more casual and real-time. It's also the easiest platform to identify and hone in on the trends that our audience is most receptive to. 
Tweets and creatives 
From your experience, what makes a good Tweet? Where do you find your inspiration?
A good Tweet is anything that gets our audience talking to us. We take a lot of our inspiration from pop culture, customer reviews, and the beauty experiences members of our team have had.
Tell us about the kind of creative and imagery that works best for you on Twitter? 
Static images and video user-generated content perform the best for us on Twitter.
Any tips for creating good creative that gets good engagement? 
For any other beauty brands out there, share content that centers around your audience and what they look like now!
Do you use any tools to help you measure performance?
We currently use Iconosquare (@iconosquare) and Twitter Analytics to pull data.
Have you used Twitter Ads or Quick Promote? 
Not yet, but we've been looking into this!
Thinking of trying out Quick Promote too? Check out our Quick Promote Help Center page.
Followers
Where is your following based?
Our followers are primarily on the East Coast of the US.
You have 7K followers which is pretty impressive, how did you grow your following? 
Being authentic in the way we connect with our followers! Talking back to our audience and joining in on trending topics too.
Any tips for someone else struggling to grow their audience? 
Don't just Tweet into the abyss, jump into conversations that are relevant to your brand! We try to do this a lot with trending topics on the platform. 
Sharing the love
Any other small businesses on Twitter you'd like to give a shout out to?
Absolutely, Eden Body Works (@edenbodyworks), Topicals (@topicals), and Forvr Mood (@Forvrmood)!
As a small business, do you have any tips for others balancing running a business with posting on social media?
Delegate tasks and plan in advance where you can. You don't have to do it all on your own and when you have a plan in motion it's easier to make adjustments for real-time marketing.
For more small business tips check out our small business resources.
If you could give just one piece of advice to another business on Twitter, what would it be?
Twitter should be fun (depending on your business) for your audience. Make it fun and dedicate time to community building! 
Interested in learning more about how to connect with customers on Twitter? Download the Twitter Connect Playbook and check out our small business resources for more tips and small business stories.
1Source: Twitter internal data, global data. Time Frame: 6/1/21-12/31/21. Data retrieved January 2022.
Check out small business resources