March lineup: Key dates to help plan your marketing campaigns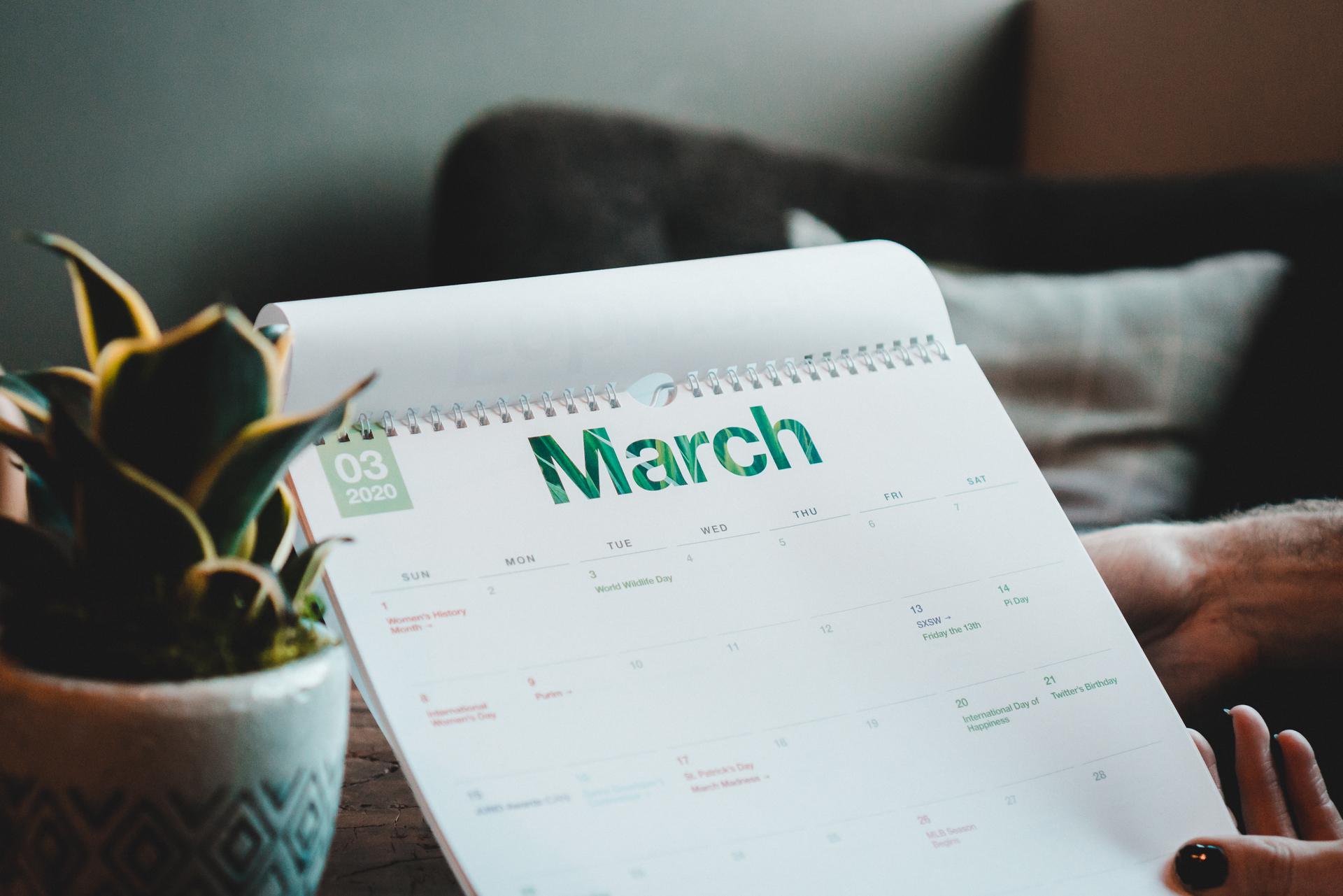 Editor's Note: As guidance around social distancing due to COVID-19 continues to evolve, events featured in this article and in the 2020 Twitter marketing calendar are subject to change.

March offers boundless opportunities for brands and businesses to add to the conversations happening on Twitter. Between Women's History Month and March Madness, you can find a day (or two) in the 2020 Twitter marketing calendar to drive on-platform engagement and awareness.
Showcase achievements by women
Embrace this theme for the entire month of March for Women's History Month. Specifically, you can hone in on International Women's Day on the 8th and Equal Pay Day on the 31st to celebrate the women who make your brand great. Retweet content directly from women-focused brands and content creators to join the conversation. Consider highlighting efforts within your brand that champion women in the workplace.
@BTWFoundation highlights one of its founder's Tweets around International Women's Day.

Highlight meaningful work your company participates in
World Wildlife Day on the 3rd and World Water Day on the 22nd offer opportunities to highlight your brand's commitment to social good. Touch on how your brand contributes to causes like wildlife conservation, or showcase everyday practices like efficient water use and sustainability in your office.
Influencer and animal enthusiast @BrotherNature partnered with @Lacoste to highlight endangered species, an authentic partnership that's perfect to acknowledge on #WorldWildlifeDay.
Celebrate the small stuff too
There are several minor and lighthearted holidays in March that let brands express their creativity and humor. Friday the 13th gives you a chance to get supernatural with your content. Pi Day (3.14), lets you be creative with visual references to pie, whether it's your favorite filling or a relatable pie chart.
@Lenovo relates to their tech-savvy audience in a creative and funny way on Pi Day.
March 21st also marks Twitter's birthday (we're turning 14!), which is a fun opportunity to express birthday wishes on the platform in your brand's own unique way. How has Twitter benefited your business?
Give your perspective on upcoming events
Several festivals and annual sporting events in March give brands opportunities to live-Tweet around fan and attendee experiences.
SXSW starts on March 13th and ends on March 22nd. This annual festival in Austin, Texas, features film screenings, brand activations, and celebrity panels. Create a Twitter List for a curated stream of attendees and brands. Use Tweet Deck to keep an eye on all the hashtags used during the festival. Tweet Deck can also help organize Tweets from high-profile influencers, panelists, and journalists to be on top of real-time subjects of conversation.
@Bumble offers SXSW attendees a curated guide to the best spots in Austin while promoting their own events.
March Madness also begins this month on March 17th. If your brand doesn't have a stake in collegiate basketball, creating brand-specific brackets are a great way to encourage engagement.
@Audible put on a tournament to determine the best audiobook character of all time.

For more events and opportunities to connect to new audiences in March, download the 2020 Twitter marketing calendar.
Plan your campaigns with the 2020 Twitter marketing calendar