March 2019 lineup: Key dates for Twitter marketers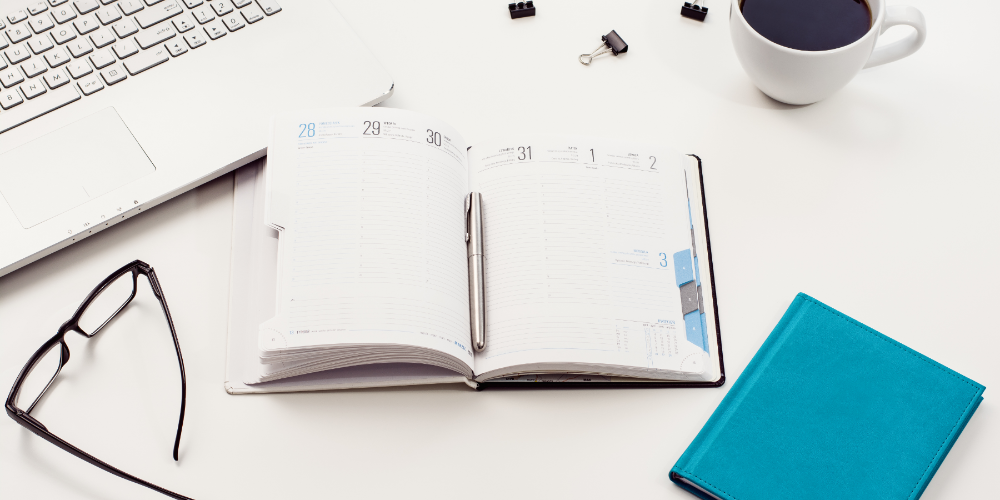 People on Twitter across the globe will come together to celebrate major events in March. 
It's important to keep an eye on events unfolding on Twitter, both near and far from where your brand calls home. For example, you might be planning for the widely-celebrated #StPatricksDay, which is expected to reach 311M Tweet impressions, but what about #InternationalWomensDay, which is expected to surpass 800M Tweet impressions globally?
With celebrations happening throughout the month there are plenty of opportunities for your brand to show your personality on Twitter with relevant content. Here's a quick list of events happening around the world this March. 
Events happening around the world this March:
Events happening in the U.S.:
In the United States, creatives around the world will attend the SXSW conference from March 8th to March 17th. On March 10th, top artists will meet in Los Angeles for the iHeartRadio Music Awards. Beginning March 19th, basketball fans will tune into March Madness. 
Events happening in Europe:
In the UK, Red Nose Day will give people on Twitter something to smile about on March 15th. On March 19th, consider jumping in on the Mothers Day conversation in the UK and on March 31st, the Dia Del Padre (Father's Day) conversation in Spain. 

Events happening in the Middle East:
In the Middle East, the Big 5 Saudi Exhibition will host construction experts around the world from March 10th to March 13th. The Special Olympics World Summer Games will begin in Abu Dhabi on March 14th. On March 30th, horse racing fans will tune into the Dubai World Cup.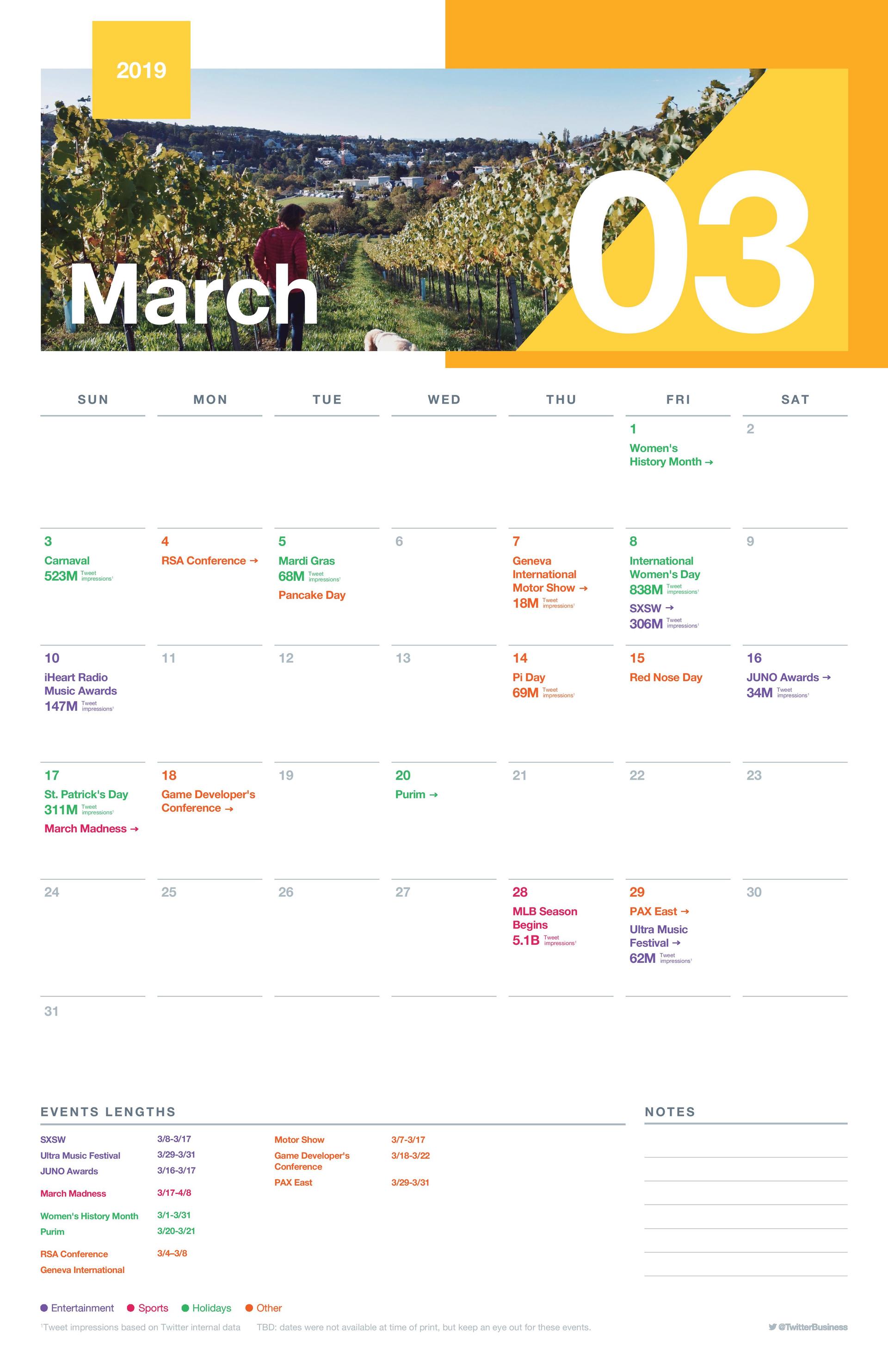 Download our 2019 Twitter marketing calendar to help plan your campaigns around these key dates, and follow @TwitterBusiness for tips on how to thoughtfully frame your content and creative throughout the month.
Are you based outside of the U.S. or Canada? 
Ready to advertise on Twitter?