@Mailchimp rounds out their marketing with unexpected content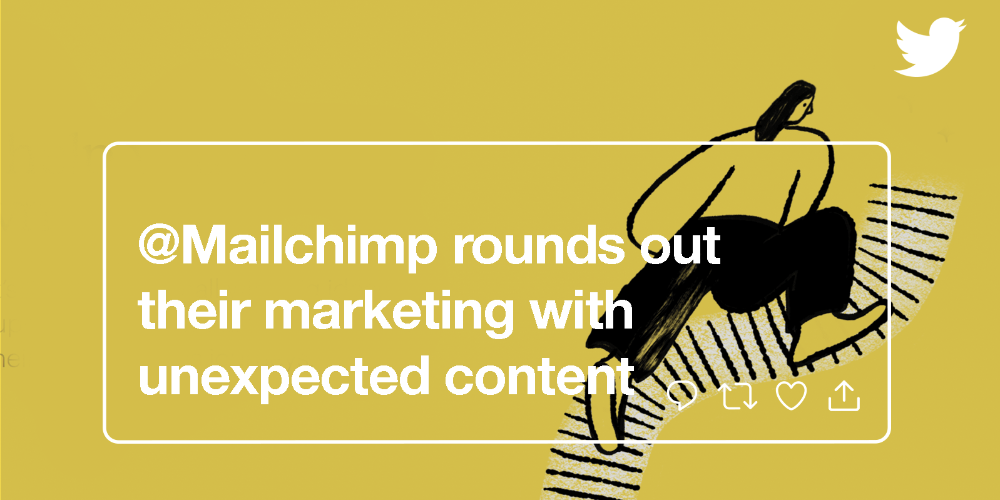 A basic marketing strategy focuses on the biggest goals of a company, and uses content to achieve them in the most direct way possible. But after the marketing basics are covered, what's next?
More and more brands are turning to stunts or shock marketing to attract public attention. But creating an apparel line, joke packaging, or changing your logo for a day doesn't fit every business. In fact — it's not right for most of them.
Mailchimp already had a rich marketing ecosystem. And they're very good at marketing. They should be; they've evolved from being "that quirky email company" to a B2B marketing enablement business. They wanted to balance their campaigns that encourage people to take immediate action and to "lean in" to their laptop with softer, slower, "lean back" marketing efforts. And so, Mailchimp Presents was born.
Mailchimp Presents is a selection of short documentaries, scripted series, and podcasts. They were created, curated, or licensed by Mailchimp. They cover stories of mid-life career shifts, creative differences, and how awkward stock photos can be, but they never discuss Mailchimp.
In many marketing brainstorm sessions, this idea would be thrown out the window. Why spend time and money gathering content if it isn't laser-targeted toward your company's bottom line? But Mailchimp, and many companies, already have a bevy of campaigns that focus on their business. Jay (Senior Marketing Manager) Maldonado and his team wanted to focus on their customer.
"Once you've sent an email or created a website in Mailchimp, now you can kind of lean back and see entertainment content... It really kind of builds the full circle of mental and emotional connection with our users."
I became curious about how creative campaigns like this come about. What about Mailchimp's culture would lead them here?
Jay says Mailchimp is weird and empathetic. "We welcome all walks of life internally." By creating this openness, they encourage employees to bring their whole selves to work — and creative ideas are going to come from that. Jay says, "those are the things (because there's such excitement about them) that are really going to perform well. Because — the reality of it is — you're getting your employees at their best then."
Sidebar: Mailchimp even has a dedicated Giphy channel, where they upload custom GIFs they make of employees.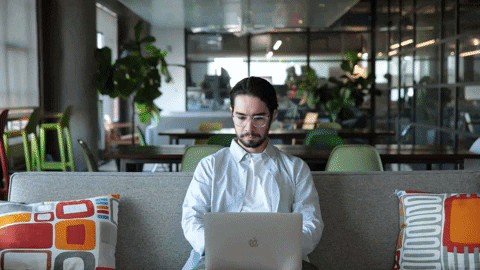 When it comes to their actual Twitter presence, @Mailchimp also does a best-in-class job of curating a diverse timeline. They Tweet videos, images, text-only Tweets, and Retweet others. I was not surprised to hear that they stay inspired by watching other people's Twitter streams.
We always encourage businesses to follow others and actually invest time in reading Twitter. The more time they spend on Twitter, the better they'll be at sounding like their target demographic. And if you don't want to follow accounts publicly, (say, you want to keep tabs on your competitors but don't want them to know it's you), you can create a private list.
Jay would not confirm or deny @Mailchimp's use of private lists but he did make it clear that spending time on Twitter inspires his team.
Listen to this episode of Character Count to hear even more about adding rich, supplemental marketing to your company's campaigns, and follow @TwitterBusiness to see the inventive quirks and campaigns that we come up with.
Listen to Character Count, the @TwitterBusiness podcast