It's time to start planning your 2020 holiday marketing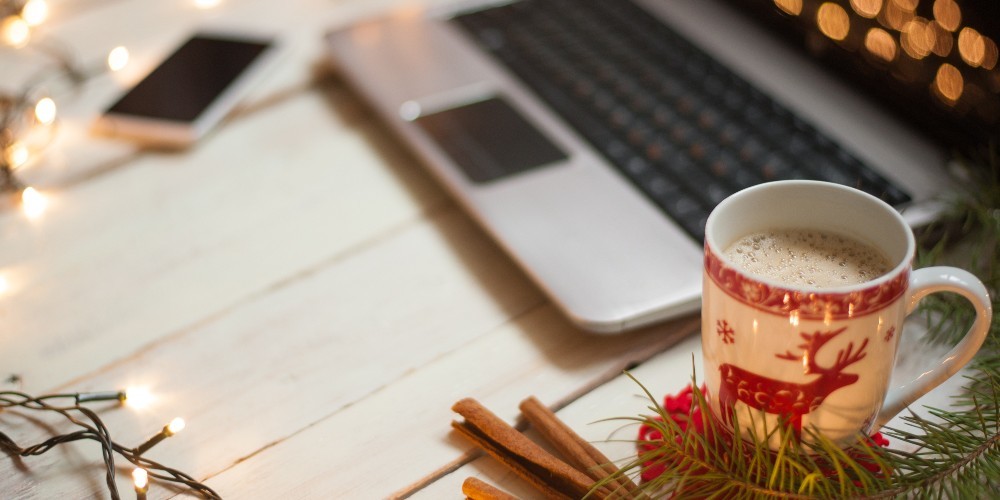 We occasionally feature marketing insights from top community and thought leaders in the industry. Here, River Cartie from Business2Community shares for businesses starting their 2020 holiday marketing plans. Learn more about how to schedule your Tweets. 
If you're in retail, you've likely had your holiday stock ordered for some time now. But is it too soon to start planning 2020 holiday marketing for the holiday season?
If you're asking that question, you may be running late. But that's okay. Let's get you caught up!
According to the National Retail Federation (NRF), "each year, about 40% of consumers begin their holiday shopping before Halloween."
I'm shopping early because items may be more likely to get delayed due to various changing responses to the coronavirus pandemic. And on Christmas morning, I don't want to be holding an empty Santa bag because things got held up in quarantine.
With that in mind, now's the time to:
Make a plan for your 2020 holiday marketing

Start creating your online marketing campaigns

Schedule your online marketing campaigns
Make a plan for your 2020 holiday marketing
If helping your customers avoid being Scrooges this year isn't enough reason to start planning your holiday marketing now, think about how much easier things will be during the holiday rush if your marketing campaigns are ready to go.
Start by taking stock of what you have
Take a look at what stock you may have an abundance of right now and ask yourself:
Can I bundle that into something special for the holidays?
Will I need additional pieces or parts to make it into something special for the holidays?
Can some of my inventory be marketed as a "special gift" or "any occasion gift" that my customers could purchase now but give as gifts during the holiday season?
Brainstorm ideas on what you can do with what you currently have to offer your customers, as well as help you to come up with creative ways to reduce any overstock you may have.
Once you have an idea of what you have and what you might need to get (in addition to regular holiday orders), it's time to plan your marketing.
Review the next few calendar months and holidays
Take a good look at the next few months of holidays and decide which holidays you want to celebrate with your customers. Some of the major U.S. holidays coming up are:
Halloween – 10/31

Veterans Day – 11/11

Thanksgiving Day – 11/26

Christmas Day – 12/25

New Year's Eve — 12/31
In addition to designated national and international holidays, there are also several shopping, giving, and other major events in the coming months to consider factoring into your marketing plan. Here are a few that are happening in the U.S.:
Election Day – 11/3

Black Friday – 11/27

Small Business Saturday – 11/28

Cyber Monday – 11/30

Giving Tuesday – 12/1

First day of Winter – 12/21

Kwanzaa – 12/26 – 1/1
Of course, there are also a variety of cultural and religious holidays that might resonate with your business and customers.
Diwali – 11/14

Hanukkah – 12/22 – 12/30

Christmas Eve – 12/24
If you do business outside of the US, you may want to see if there are some global holidays that might be relevant to your customers as well.
Make a clear plan
Once you've decided which holidays and occasions you want to focus your marketing around, you need to start making a plan.
It may sound daunting but with the right tools and guidance, it's actually quite easy.
Start with the holiday or event that's closest. Look at the calendar and decide how and when you'd like to market around that holiday. Then start marking your marketing calendar to create a clear plan for when you're going to publish each campaign and which platform you intend to use.
After you've mapped out a plan for the closest holiday or event, do the same thing for the next one that you want to create marketing around. Then repeat until you've created a clear plan to get you through the holiday season and into the new year.
Start creating your online marketing campaigns
Now that you have a clear plan, it's time to start creating your campaigns.
Take a look at your day-to-day schedule and see when you can mark out a bit of extra time to work on your holiday marketing campaigns. If you already have that scheduled in, you've been doing some forward-thinking — way to go!
Depending on your specific needs, resources, or timing, you may want to create all of your email campaigns first, then branch out to one social media channel at a time. Or maybe you'd prefer to go in order of when you want each campaign to publish to your customers. It's up to you!
Schedule your online marketing campaigns
Scheduling at least some of your holiday campaigns now will free you up later. When you're eating Thanksgiving dinner with your family, you won't have to worry that you might have forgotten to send out a vital email for Small Business Saturday.
Start planning, creating, and scheduling your online marketing for the 2020 holiday season now and save yourself some time and stress during the busiest time of the year.
This article originally appeared in Constant Contact Blogs. This article was written by River Cartie from Business2Community and was legally licensed through the Industry Dive publisher network. Please direct all licensing questions to legal@industrydive.com.

Ready to advertise on Twitter?