Is your content creating the emotional connection your audience needs?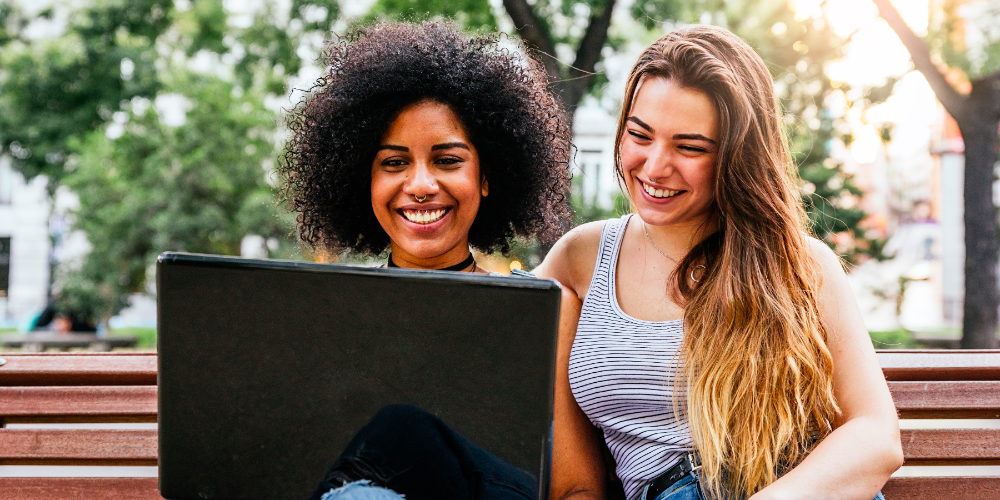 Telling your brand story is more than just putting a few stats on an About Us page. John Hall, co-founder of Influence & Co. shared his tips on creating content that will create an emotional connection with your customers.

Imagine that you're walking into your local animal shelter. (Don't worry — I promise this isn't some Sarah McLachlan-style trap.) As you walk in, most of the dogs you see are the same on the outside; they're pretty cute and probably good animals, and they're all looking at you with their big puppy-dog eyes.
But once the shelter volunteer shares the story of that little guy in the back who has overcome so much in his life and still has a heart of gold, a gentle nature, and a loyal streak a mile wide, that's when you're hooked. Sure, the others are still nice, but all you can think of is this one with the incredible story. And then you leave with a new best friend, obviously.
That's the power of a good personal story
Most of us prefer personable thought leadership content that relies on classic storytelling elements to appeal to our emotions and connect us to the material. I don't know anyone who's ever read a dense technical manual for kicks and giggles.
That's why it's odd when we see brands ignore the truth about content marketing, push aside content that sounds as if it were written by and for real humans, and instead publish formal, buttoned-up messaging that requires a pot of coffee and half a dozen get-up-and-stretch breaks to wade through.
Leaders tend to forget business isn't just about business; it's about relationships and human connections. Brands — especially B2B brands — that neglect to tap into their humanity and share their stories leave their messaging dull and their audience unengaged.
Harness the power of story
An article published in Harvard Business Review discussed the value of emotionally connected and engaged customers compared to buyers without a brand bond. Citing research by Motista, it concluded that "on a lifetime value basis, emotionally connected customers are more than twice as valuable as highly satisfied customers."
If your brand truly wants to win over loyal audience members and turn them into high-value clients, then it's got to start facilitating emotional connections. In my experience, one of the most effective and scalable ways to do that is through high-quality content coming from you as a leader. Here are three ways to help you start making emotional connections with your audience through content:
Rely on content triggers
The first rule of sharing more personal content is to avoid oversharing irrelevant stories. This isn't your chance to share your entire life story; not every experience you've had is going to be important for your audience to hear about. You want to create content, fueled by ideas and stories, that actually helps others.
Thankfully, if you actively listen when your audience members talk to you, pay attention to what they engage with, and do some research around what they're searching for online, you can learn a lot about the things they want and need. Those things are called content triggers; document them. Use those ideas as inspiration for your content, and elevate them with your unique stories and experiences — not the other way around.
Develop a knowledge management system
Are some of your content triggers stored in your brain, while others float around on scribbled notes in the bottom of your bag, and still others get lost in the memos app on your phone? Content triggers and the stories that complement them can come to you at any time. While you can't control that, you can control how you organize them.
Instead of this scattershot approach to documenting your content triggers and examples, develop a system. My team and I use a knowledge management template to store and organize content ideas, personal and company-specific stories, examples, hooks, ledes, statistics, and more. Keeping your content triggers and favorite story examples documented in one central location makes them easier to manage over time.
Stay the course
One of the keys to a good content strategy is consistency. William Shakespeare didn't write one play or sonnet, and you shouldn't stop after a handful of content pieces, either. Your audience members may love what you create, but if you only create one thing, they won't feel compelled to stick with you and engage over time.
Knocking down trust barriers and building strong relationships requires consistent, personable content. Develop an editorial calendar, and force yourself to stick with it. Your knowledge management tool will help fuel new ideas and keep your stories relevant and compelling.
Unless you have all the business you can handle and couldn't possibly accept another customer, you need to get personal. Share your stories, and show how you're different from the rest. You might be surprised at how quickly you start to move away from the pack into a category of greatness that's all your own.

Additional reading:
This article was written by John Hall from Forbes and was legally licensed through the NewsCredpublisher network. Please direct all licensing questions to legal@newscred.com.
Ready to advertise on Twitter?