Introducing the Twitter Agency Playbook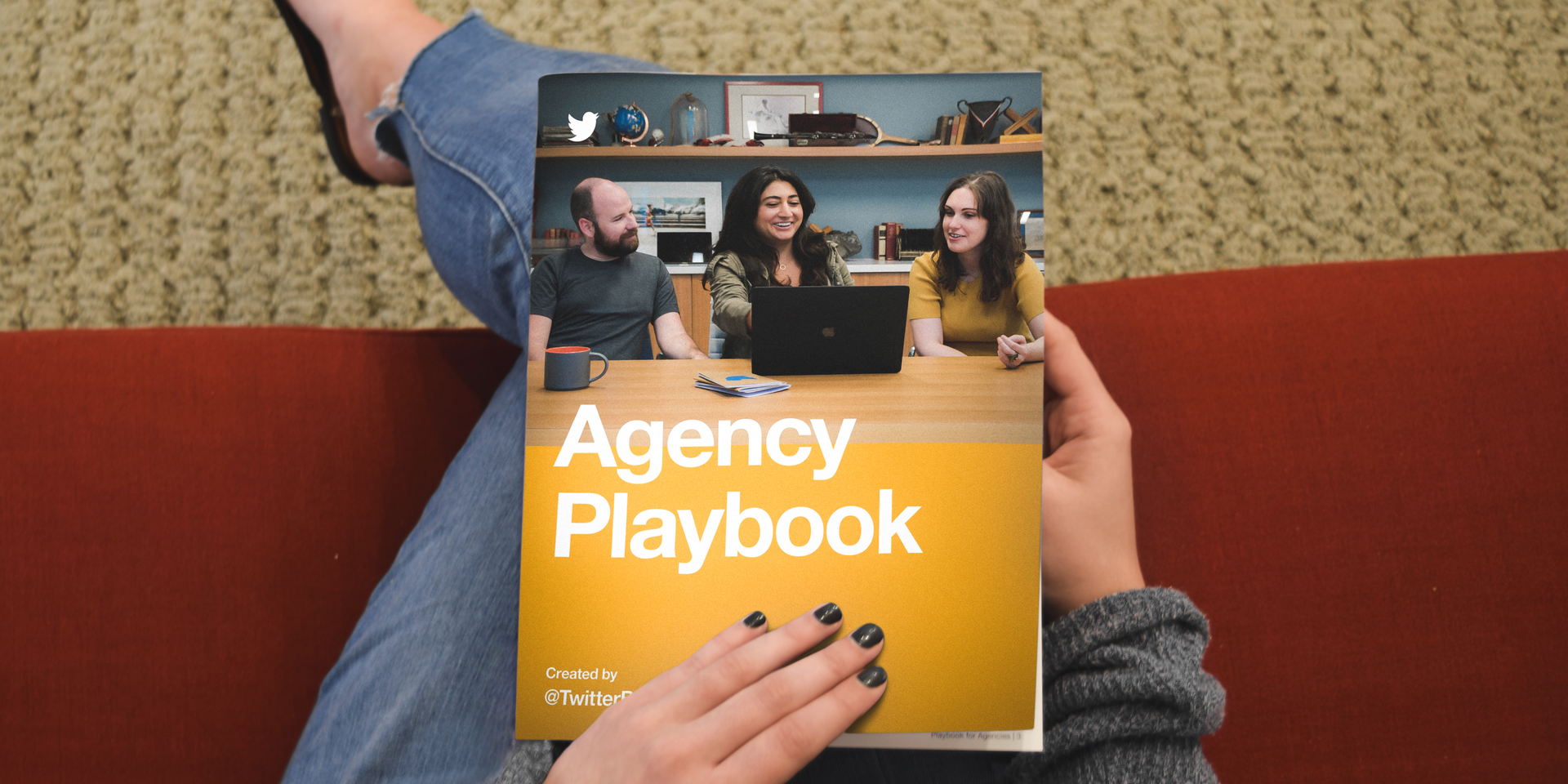 You talked — we listened. Digital advertising is hard. With new targeting tools, lightning-fast trends, and constantly-changing best practices, it can be overwhelming and challenging to stay on top of the game. Especially when you're managing campaigns for multiple clients.
We all know the feeling. And that's how the Agency Playbook was born. This content was created for marketers, social media and community managers, and agencies that live and breathe this world every day — to help you answer the confusing questions, debunk common pain points, and guide your clients towards Twitter success.
In each chapter, you'll find insightful tips for every step of the game, from the very people behind Twitter Business. We'll explain, once and for all, how and why Twitter stands out from competing platforms, and help you communicate that value to your new and existing clients. We break down what makes a good profile and a good Tweet — what works and what doesn't — with hard data-backed stats from years of internal research. 
The in's-and-out's of our various campaign types, advanced interest-based targeting tools, creative ad specs, and analytics are all laid out here to eliminate confusion and consolidate the necessary, must-have information in one place. 
But you don't have to take our word for it. Throughout the Playbook, you'll hear directly from members of the global Twitter Business team, brands, and agencies on their experiences and success on Twitter.
Download the Agency Playbook today to level up your Twitter Ads game and create better, more successful campaigns.
Ready to advertise on Twitter?