Introducing the Twitter Connect Playbook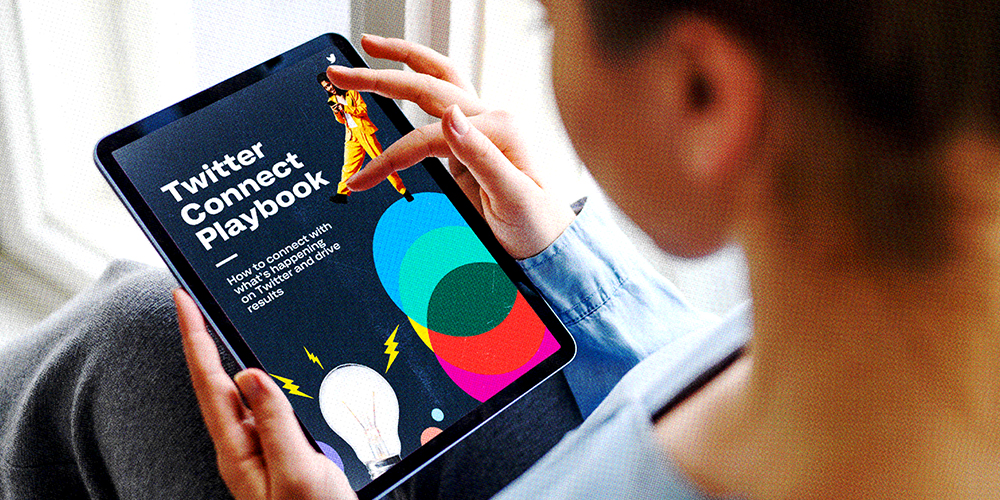 What's colorful, jam-packed with data and insights, and ready to be your go-to guide for Twitter campaigns? It's the Connect Playbook!
There are so many things to consider when planning and running a successful social campaign – enough to fill an entire playbook, in fact. We've compiled our best data, learnings, and tips from our own marketers, customer success specialists, account managers, and creative team to create your one-stop shop for Twitter Ads success. 
One of the things that makes Twitter unique is the fact it's where people come to connect to what's happening in the world – they're connecting to cultural and topical moments – and to the brands that are taking part in the conversation, too. 
This playbook will walk you through what you need to know about using Twitter to connect with cultural moments, target your audience, and deliver results.
Download the playbook to learn:
Why Twitter is the place to run your next ads campaign

What makes our audience our superpower 

The value of connecting to events, occasions, and trends happening on Twitter

Which global events your brand can connect to this year 

The Twitter Ad formats available for your campaign 

Best practices for your ad creatives – images, videos, copy, emojis, and more

How to target your audience on Twitter using our various targeting tools

How the cost and bidding structures for Twitter Ads work
Download the Connect Playbook today to connect your brand with important cultural moments on Twitter, and drive campaign success with your audience.
Download the Connect Playbook